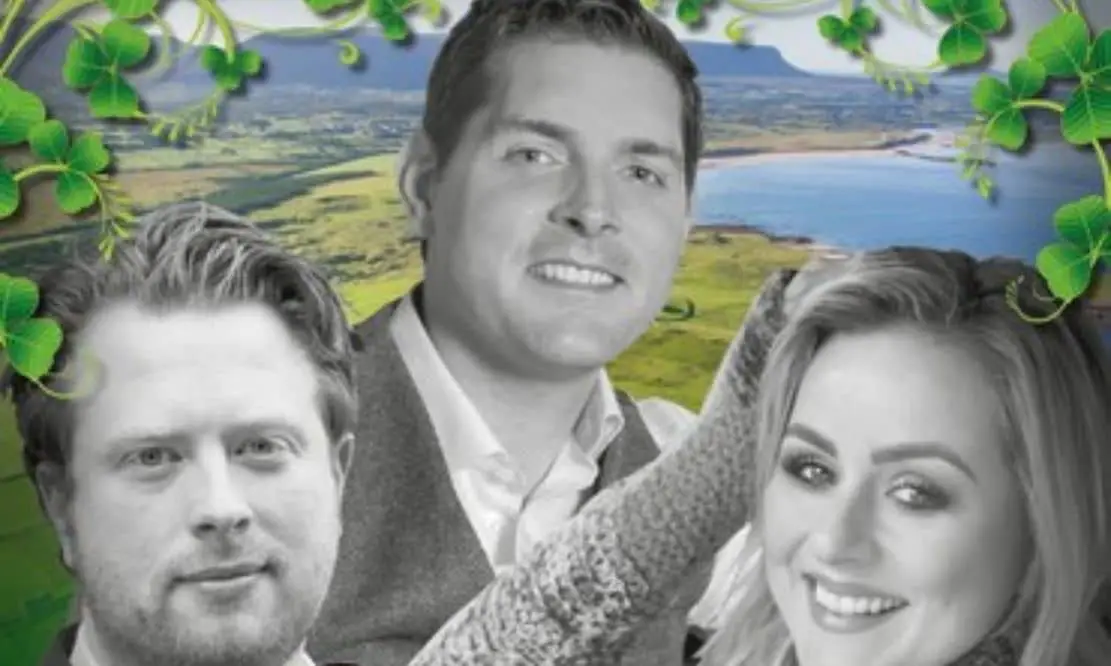 To mark Saint Patrick's Day and with an opportunity to delve into the rich songbook of Irish classics, Malachi Cush, Niamh McGlinchey and Karl McGuckin return to the Market Place Theatre for 'Songs of Home'.
In this event, you will be brought on a journey through the tremendous Irish songbook enjoying such classics as 'The Isle of Innisfree', 'Danny Boy', 'Gold and Silver days' and many more performed by 3 outstanding vocalists.
Karl, Niamh and Malachi will be joined on the evening by an ensemble band led by Danny O'Neill in an event which will surely have you singing along in honour of our national Saint.
Malachi Cush
Malachi Cush is like a fine wine that only improves with age. Having begun his singing career at the age of sixteen while competing for all-Ireland Scόr glory, it is fair to say that as Malachi enters his tenth year in the music business he has never sounded better. Malachi now takes the stage as an accomplished performer with much success under his belt. His voice, carefully nurtured by experience, can easily melt even the coldest hearts.
Niamh McGlinchey
Niamh's music is an eclectic mix of folk, country and americana styles, all sprinkled with her unique "velvet voice". Niamh's ability to charm audiences with her unique style became evident from a young age, claiming an All-Ireland Title in 2008, at just 15 years of age. In that same year, the budding singer-songwriter graced the hallowed turf of Croke Park to sing the national anthem, which is a much sought after opportunity. From there Niamh's career in music catapulted as she represented the North in RTE's All Ireland Talent Show in 2009, serenading the nation with her innocent rendition of Raglan Road.
Karl McGuckin
Karl McGuckin is a classical crossover baritone from Northern Ireland who made headlines country-wide as the "singing Barrister" owing to his background in law. Karl trained at the Royal Irish Academy of Music and has since appeared in several major musical productions as well as taking to the stage in joint and stand alone vocal performances.
Market Place Theatre, Armagh
Wednesday March 15, 2023
8pm | £15.00
Sign Up To Our Newsletter