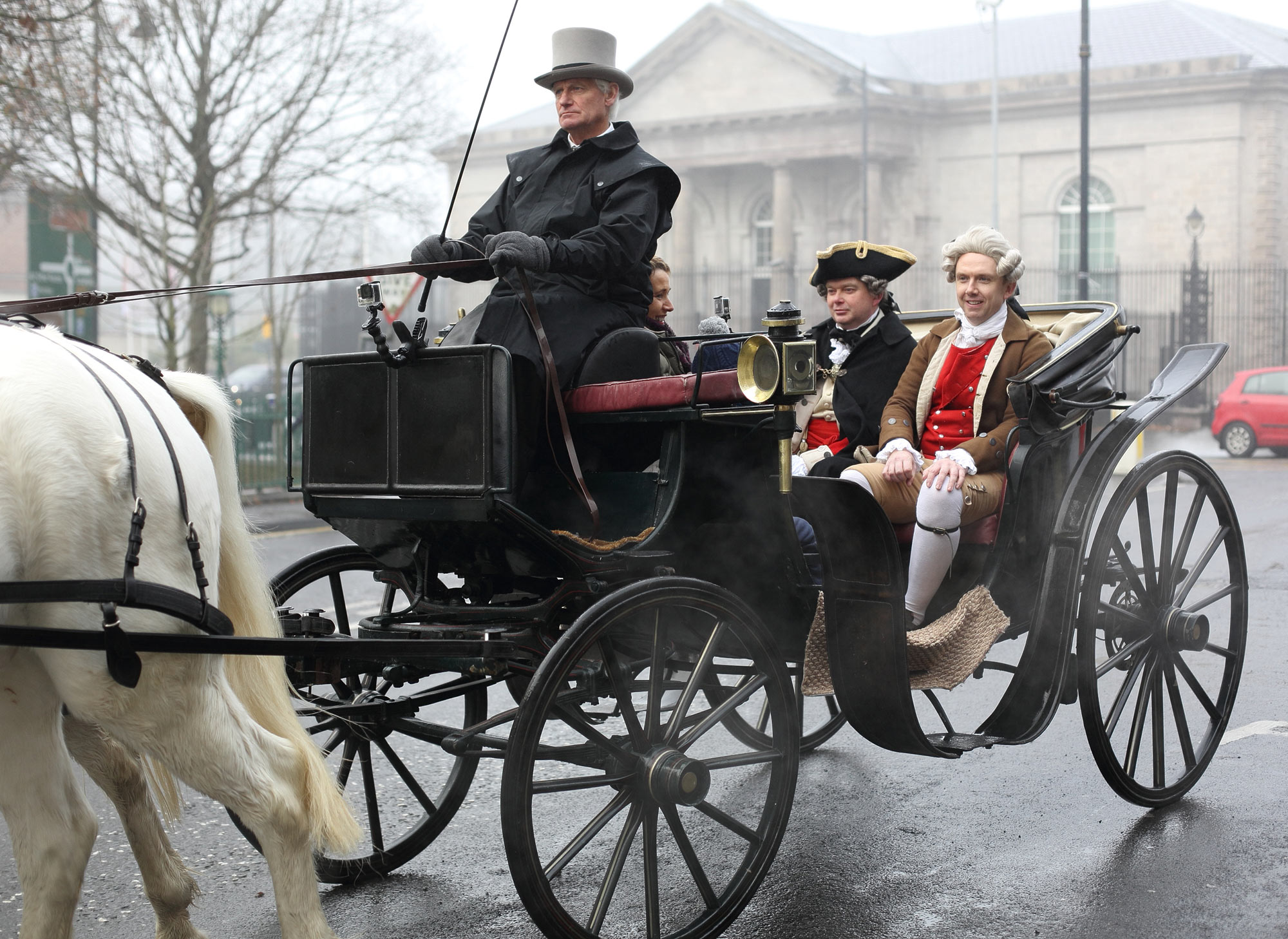 Georgian Day is one of the biggest days in the Armagh calendar. This year, on Saturday, November 27, there are a host of events to keep all the family entertained. The events as listed below are free of charge and no tickets are required.
Georgian Day Artisan Market | 10am-9pm
Hot Food Area (Russell Street) | 11am-9pm
Family Friendly Stalls (Market Street. Lower English Street, Mall East) | 10am-9pm
Over 50 family friendly stalls, including food and craft stalls will line Mall East, Russell Street and Lower English Street (10am-9pm) with many of the stallholders dressed in Georgian attire. The Mall will offer something different this year including Georgian characters, live music, mulled apple juice and mince pies (11am-6pm) and hot chestnuts (11am-6pm), all set against the backdrop of the splendid Georgian buildings. Local gins and ciders will be available on The Mall and the hot food area in Russell Street will offer a wide range of local produce to enjoy. The Christmas entertainment throughout the city will add to the festive atmosphere on the day. Please be sure to wrap up warmly and wear appropriate footwear as this event is based entirely outdoors.
McCrum's Court
McCrum's Court will once again be lit up with the stunning Georgian silhouette lanterns. Commencing on 20th November the lanterns give us the chance to show off the rich Georgian heritage in the city while you and your family enjoy the splendours of our delightful city with that added Christmas sparkle!
Living History Characters | 11am – 6pm
Helping to bring us back in time and recreate life in Georgian times will be our Living History characters. Dressed in period costume they suggest the many different types of gentry, labourer and character you would meet on Armagh's streets in Georgian times. Expect to see Georgian Gents in their waistcoats and breeches, Georgian Ladies promenading in their fine silks and dusted wigs, the Town Crier will keep you up to date with the latest news and bylaws. Red Coat characters will bring some drama as they carry out their military drills and stall traders will sell their wares dressed in period costume.
Street Urchins | 11am-6pm
Our Georgian Urchins are also an important part of recreating Armagh's Georgian period. These young urchins may look the picture of innocence as they perform skits and play games through the streets of Armagh to keep you entertained but hold onto your personal items as they are crafty pickpockets.
Our urchins are really talented local primary school children that have been attending drama and performance workshops in advance of Georgian Day. This is an enjoyable experience for both the children and the visitors who can learn about the city's heritage whilst having a memorable experience. Performances by the street urchins has become an important part of this annual event.
Georgian Children's Entertainment | 11am-6pm
With seasonal crafts, Georgian games, real reindeer, a snow globe, light sculptures and a range of funfair rides to appeal to all ages of children, The Mall is a 'must do' for all the little visitors and the place to make perfect family memories.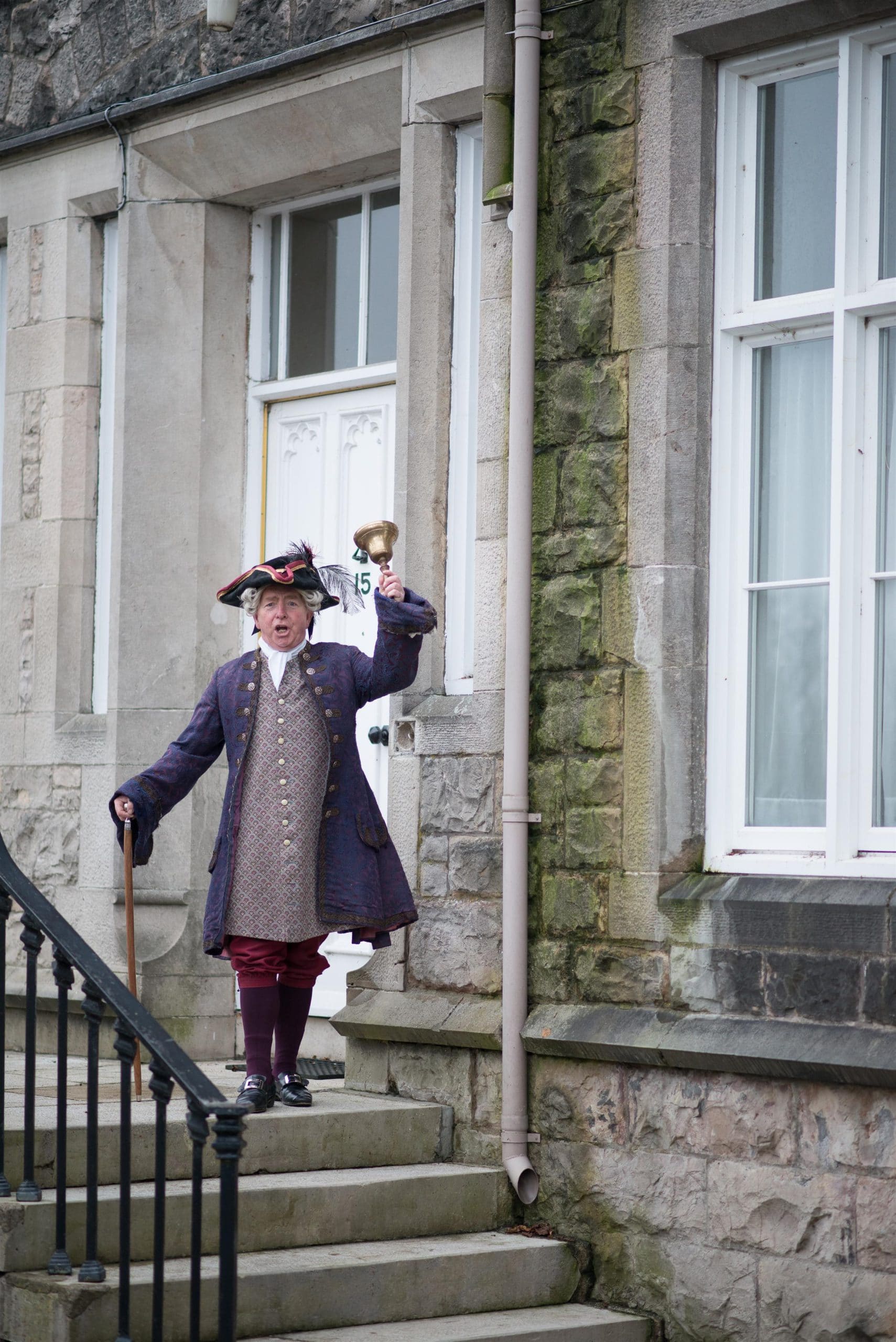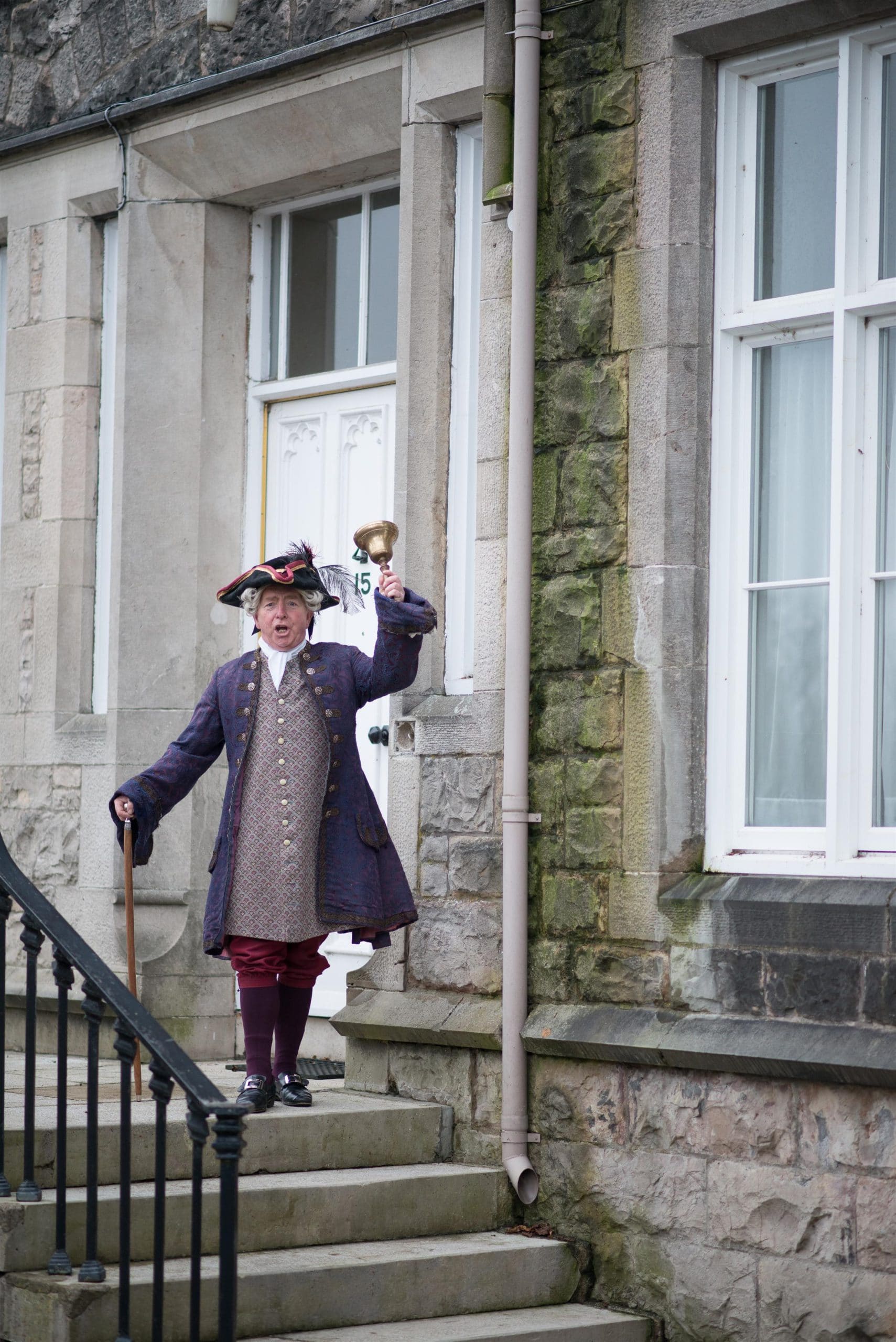 Music on the Streets | 11am-6pm
Spoilt for choice, Armagh has many talented musicians and singers. Georgian Day showcases our best local bands and choirs, all of which will perform Christmas songs, bringing the festive spirit to the city's streets. This year we are delighted to have as newcomers to Georgian Day, the Charles Wood Festival Quartet. Part of the Charles Wood Singers, they perform pieces written by renowned composer and native of Armagh city, Charles Wood. The singers have been performing for many years at various concerts and services under the direction of Dr David Hill, former Chief Conductor of the BBC Singers, and Philip Scriven, Assistant Conductor and Accompanist of the Bach Choir. Their patron is composer and conductor John Rutter.
Walk About Characters | 11am-6pm
Always popular with families visiting Georgian Day are our professional street performers. You'll enjoy the Georgian Gent as he tries caroling on a unicycle, Lord and Lady Nincompoop will bring slapstick humour to the day, Two Tall Georgian Gents will bring their 'high' brow humour while the beautiful Ice King and Snow Queen remind us that we are close to Christmas celebrations.
Sign Up To Our Newsletter