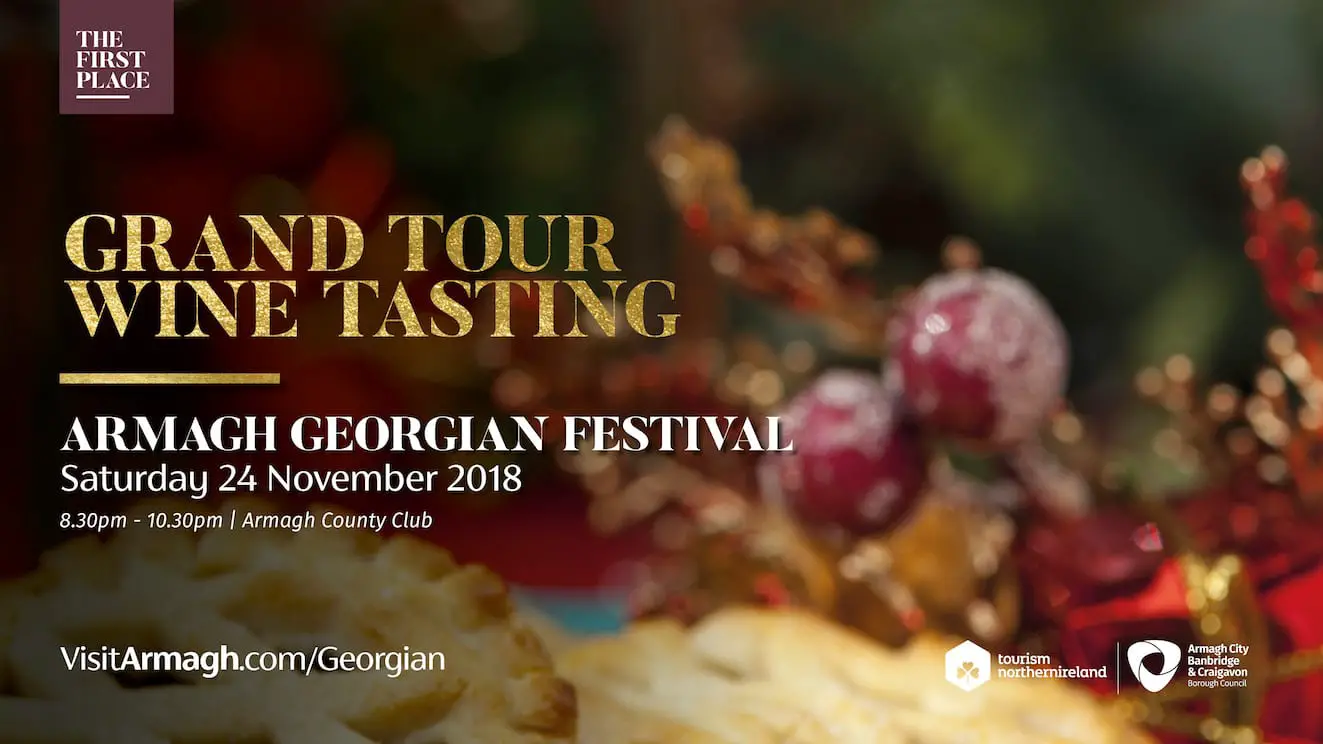 Why have water when you can have wine!
All gentlemen were expected to complete their education and broaden their horizons, by going on 'The Grand Tour' around Europe, learning about language, art, architecture, geography, culture and of course the food and drink!
Enjoy a whirlwind journey around Europe with local wine merchant Charles Robb, who in his youth did his own 'Grand Tour' to California and there he discovered and fell in love with wine!
Charles has selected a fine portfolio of some of his favourite European wines from the routes of the original 18th Century grand tour for you to savour and enjoy!
Discover the famous wines of The Loire Valley, Burgundy, Bordeaux, Tuscany, Verona and Piedmont.
Don't feel that wine is for the flush of youth, as an Armagh Gentleman advised to his convalescent friend in 1783 'It is not for you and me at our time of life to drink water, I beseech you not to drink less than a bottle of good claret in your condition after your dinner', so with that fine advice, find your perfect wine and raise a glass!
The Grand Tour Wine Tasting as part of the Armagh Georgian Festival: Armagh County Club | 24 November | 8.30pm -10.30pm. Tickets: Adult £35. Click here to book.
*Suitable for over 18's only.
Sign Up To Our Newsletter