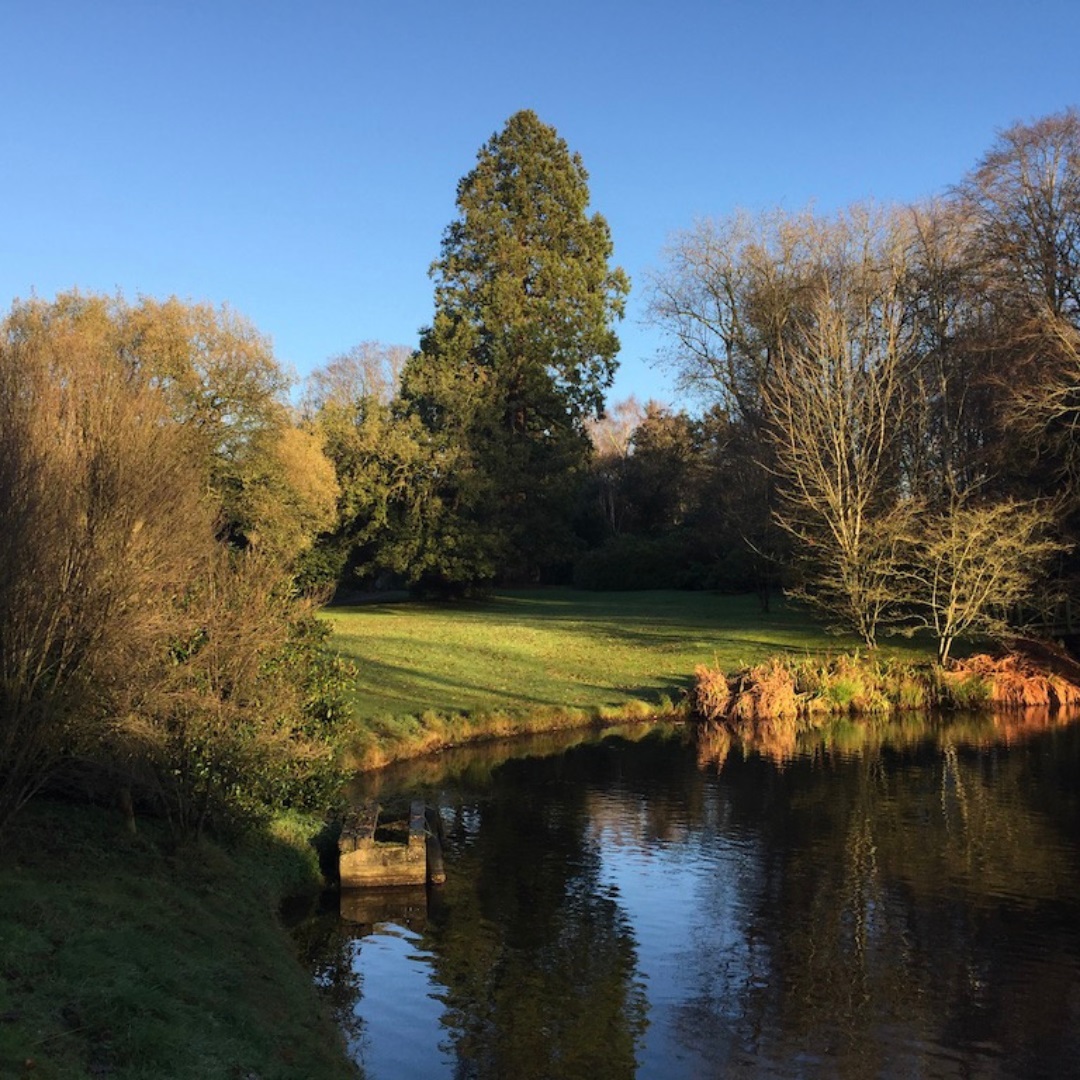 To deepen into stillness within, is to deepen into the wholeness of who you are, a return to wholeness. Clarity, creativity and possibility arises by entering into a still space of receptive awareness.
This retreat takes visitors through a mini journey of self-discovery immersed in the natural surrounds of gardens and trees of Elmfield Estate, a beautiful private estate with magnificent trees and gardens which give a feeling of being held by the natural world, totally secluded from the outside everyday life. Guests are guided through a series of simple practices, to reconnect with themselves, each other and their natural environment. After an afternoon of slowing down and attuning to the rhythms of nature under the gentle care of Jane Shaw and her Elmfield team, guests feel like you have stepped off the fast turning wheels of life to recharge and restore, inspired by the connection to the Elmfield land and its stories.
The family-owned estate which dates back to the 1700's, has a long and colourful history of evolving buildings and families who have lived there. You can't help but notice the tranquillity of the estate, with its majestic trees holding space for every guest.
Bodywork
At this retreat, we will be joined by experienced bodyworker Carly Lindsay who will tend to your every need through a selection of mini bodywork treatments. Choose from a menu of shiatsu massage, reflexology, aromatherapy massage or sports massage to help guide your body to a place of deep relaxation and stillness.
Seasonal wholefood
With connection to the rhythms of the natural world being an important part of your experience, we are delighted to offer seasonal afternoon tea. Whether serving a selection of award winning Ballylisk of Armagh cheeses, Noreen's nettle shortbread, or Moocha Kombucha, great attention is paid to the sustainable supply chain of each dish.
Facilitators
The retreat is led by Jane Shaw whose family home is Elmfield Estate. She is passionate about health and wellbeing, as well as each tree and flower in the estate gardens. Her team listen with care and attention to each visitor, sharing their valuable knowledge and research-based practices. Jane Shaw's style of facilitation has been described as bardic in nature, weaving poetry, music, eco-psychology and embodied practices. Jane has many years' experience running retreats, creating the content from her continued clinical practice and academic research.
For you
Your every need will be taken care of. You will experience deep listening, respect, safety, silence, softness and nourishment from our specially selected team. We will move from the inside out. Slowly, deeply and mindfully you will be guided to your core, where you will be invited to rest deeply.
Explore the depths of your own stillness, moving between the inner and outer landscape
Explore silence and stillness and how to rest into them for greater peace and well being, through meditation and contemplative practices.
Enjoy mindful nature walks to learn how to connect to the slow rhythms of the natural world
Learns tools and techniques to bring home for balance and renewed health
Enjoy gentle movement practices
Receive a mini bodywork treatment
Savour locally sourced seasonal fresh food
Relax and rest in the care of our experienced team
Receive an artisan gift as a memento of your time at Elmfield
Friday February 18, 2022
1:30 pm – 5:45 pm | £85
To view other events click here 
Sign Up To Our Newsletter