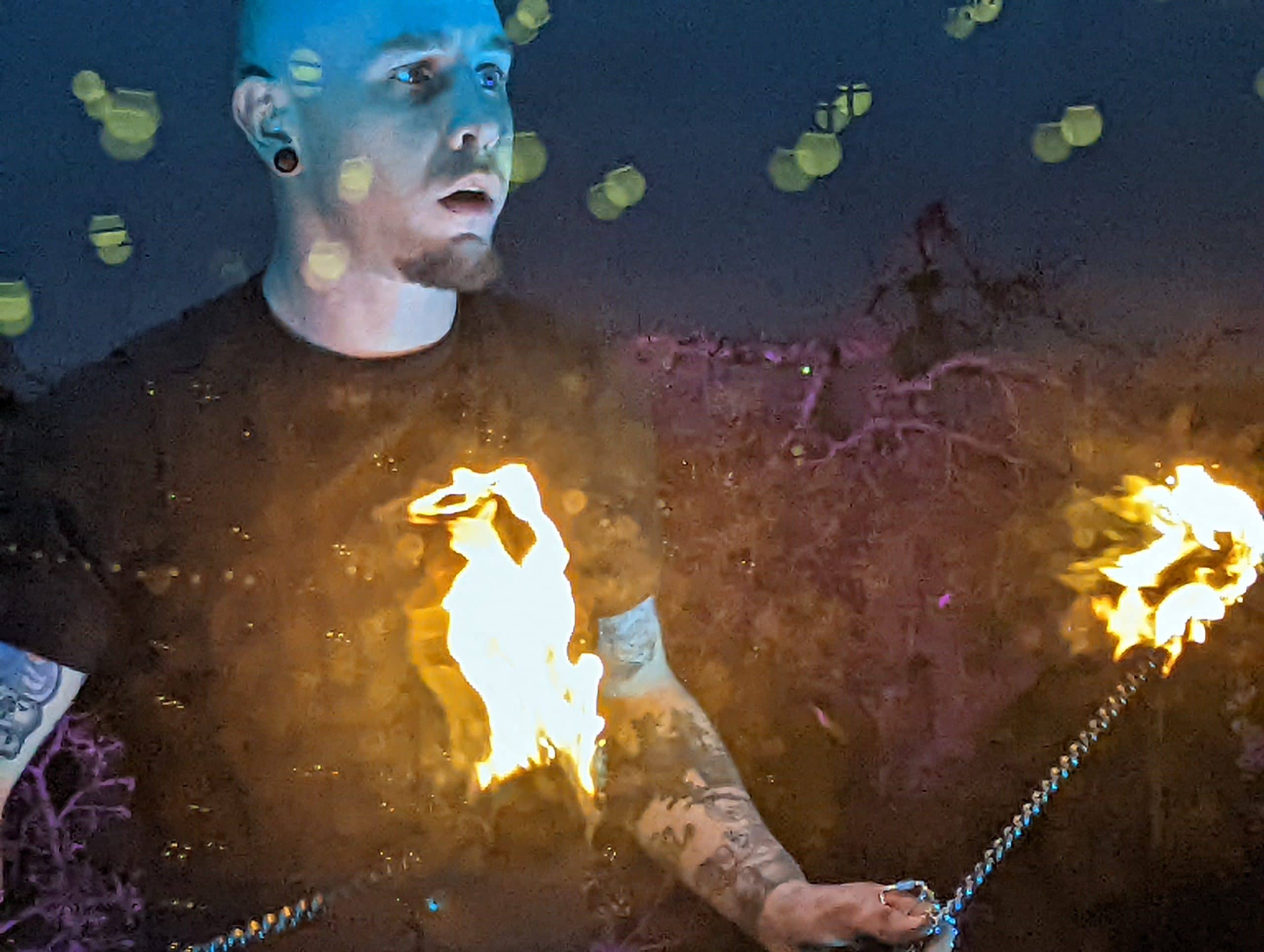 This weekend saw the end of Fusion Festival – and what an end it was. Hosted by the McKeever family of Long Meadow Cider fame, the night was a dazzling array of lighting and circus acts.
The captivating circus shows featured aerial performances, circus skills and themed walkabout characters.
The beautifully lit orchard at Long Meadow Cider illuminated the paths to a cosy indoor venue, where a mouth-watering two course street food meal was served, washed down with none other than the award winning Long Meadow ciders and apple juices.
A teaser of what awaited us was given by aerial contortionist Anita Woods, who stunned the crowd with her act, although a drizzle of rain dampened our hair, the mood was certainly not.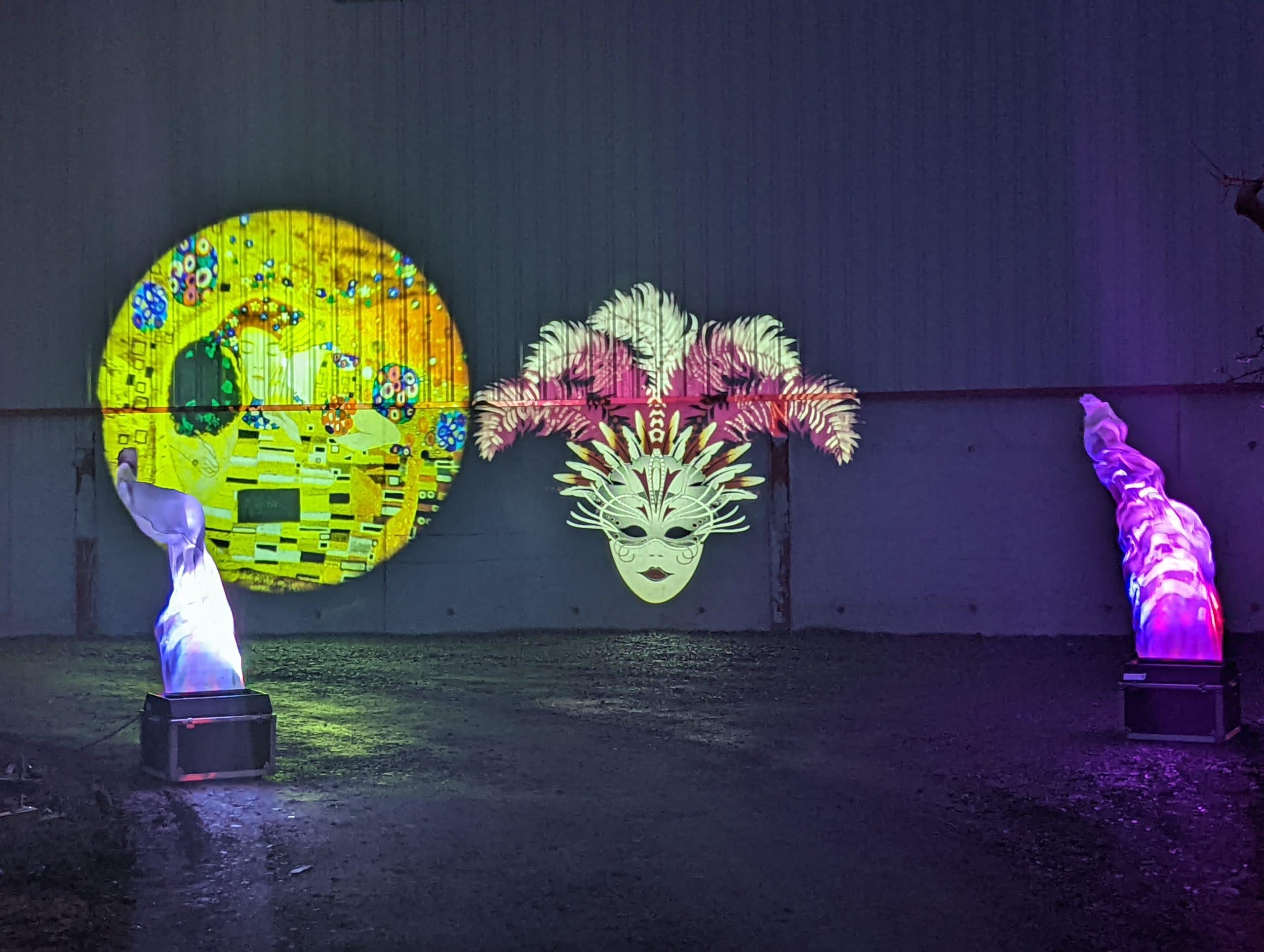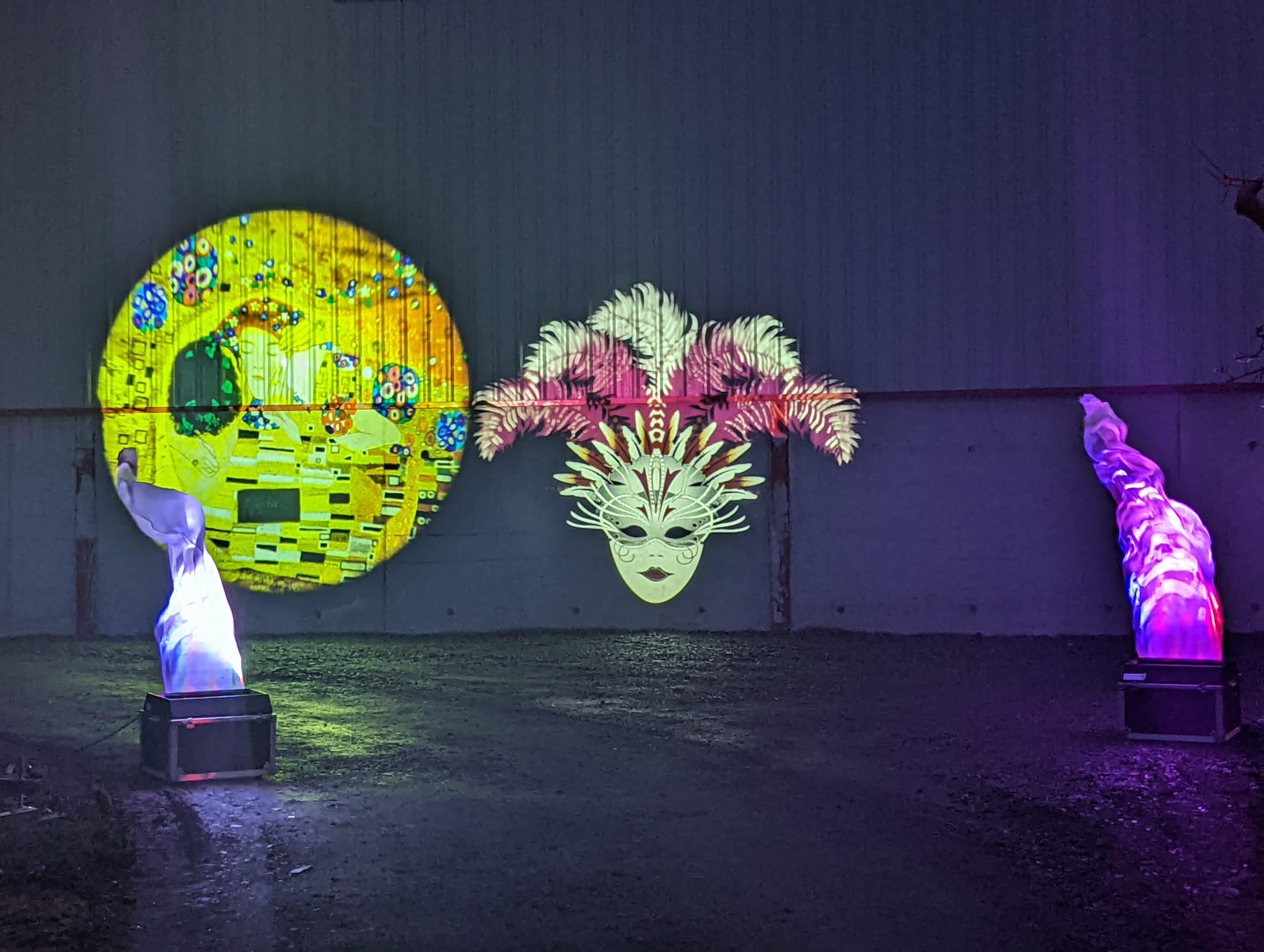 The atmosphere was electric as 'Cake' took to the outdoor stage to wow the audience with an illuminated hula hoop performance. Cabaret host Caolan McBride, a Northern Ireland magician with over 20 years experience who has toured America extensively including a week long residency in Las Vegas, provided witty humour between acts and had the audience in the palm of his card wielding hand all evening.
Master Manipulator 'Grant Goldie' held all eyes during a gravity-defying crystal ball routine and returned to the stage later in the evening with a fantastically comical, neon lit diabolo performance.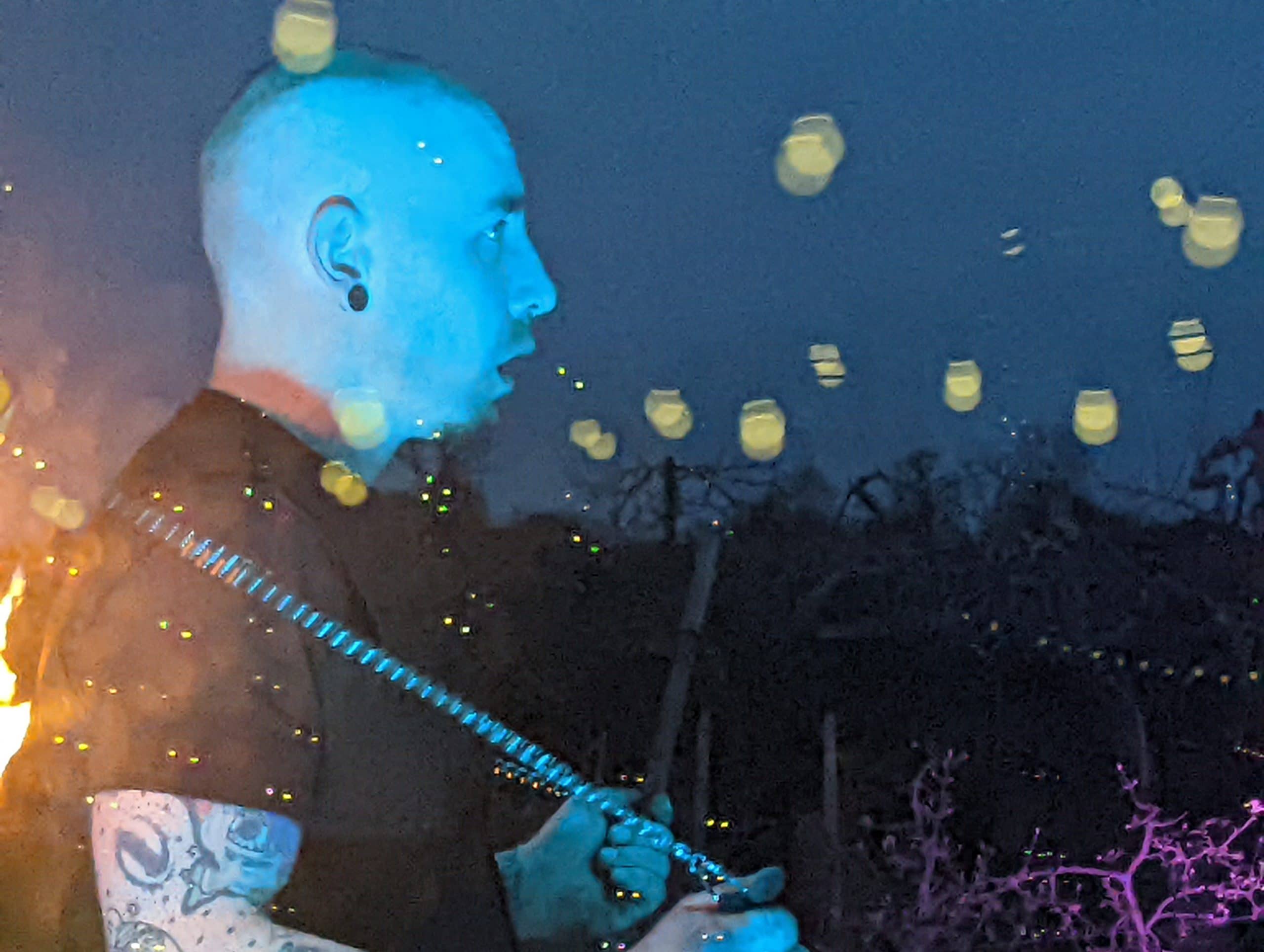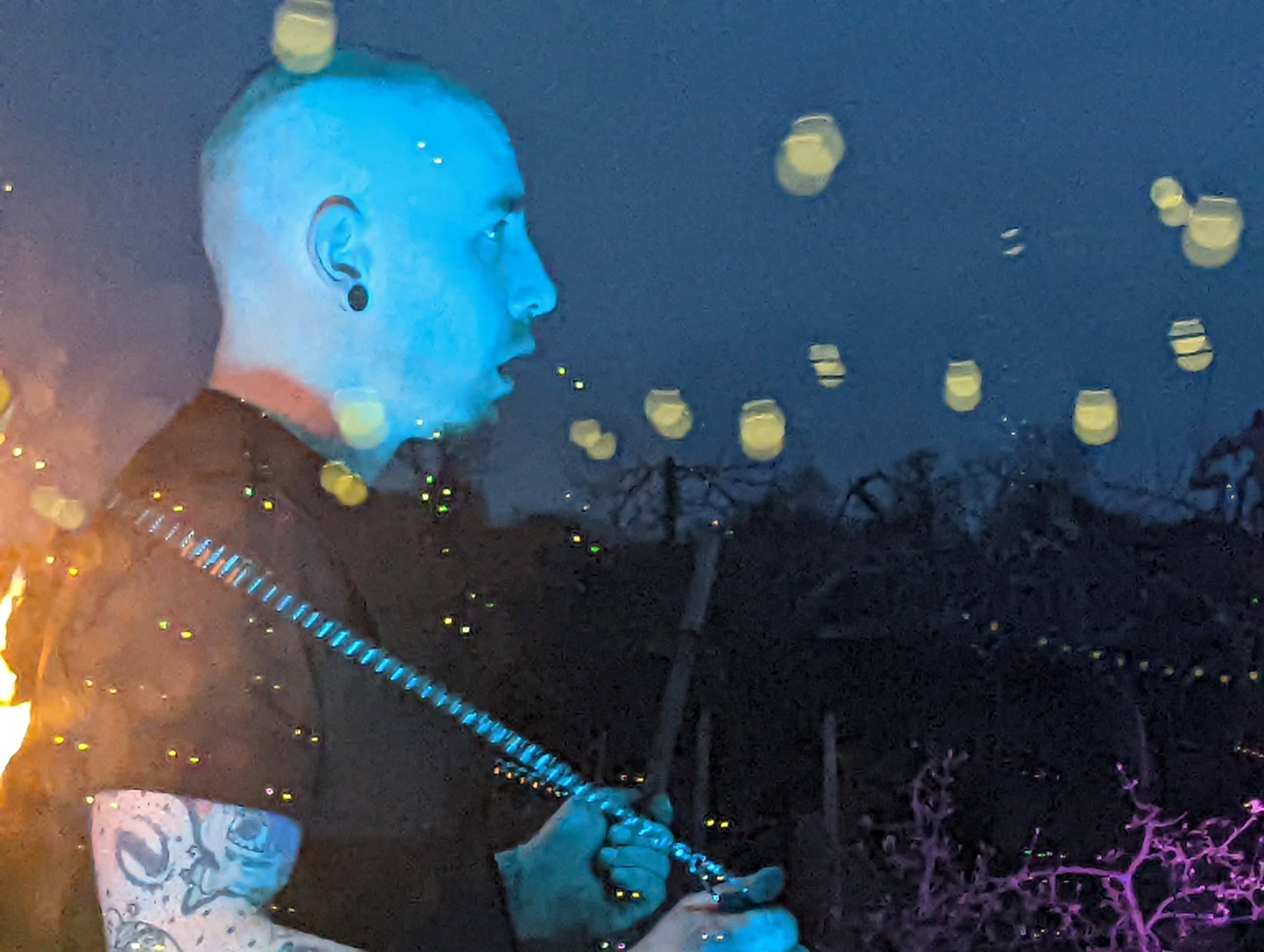 Grant's high energy performance had the audience on the edge of their seats as he left the stage to be replaced by Cikada Circus, an insanely strong double act with the most incredible balance and postural control. The audience held their breath as they watched the two perform holds, lifts and spins beneath the lights, just a foot or two from where they were seated under the tented top of the barn.
Audience participation was at its height with Juggler Frankie McGilligan, who breached the boundaries held by previous acts, to enter the main arena and literally through his hat into the ring! Juggling balls, hats and jokes the entertainer really knew how to work a crowd.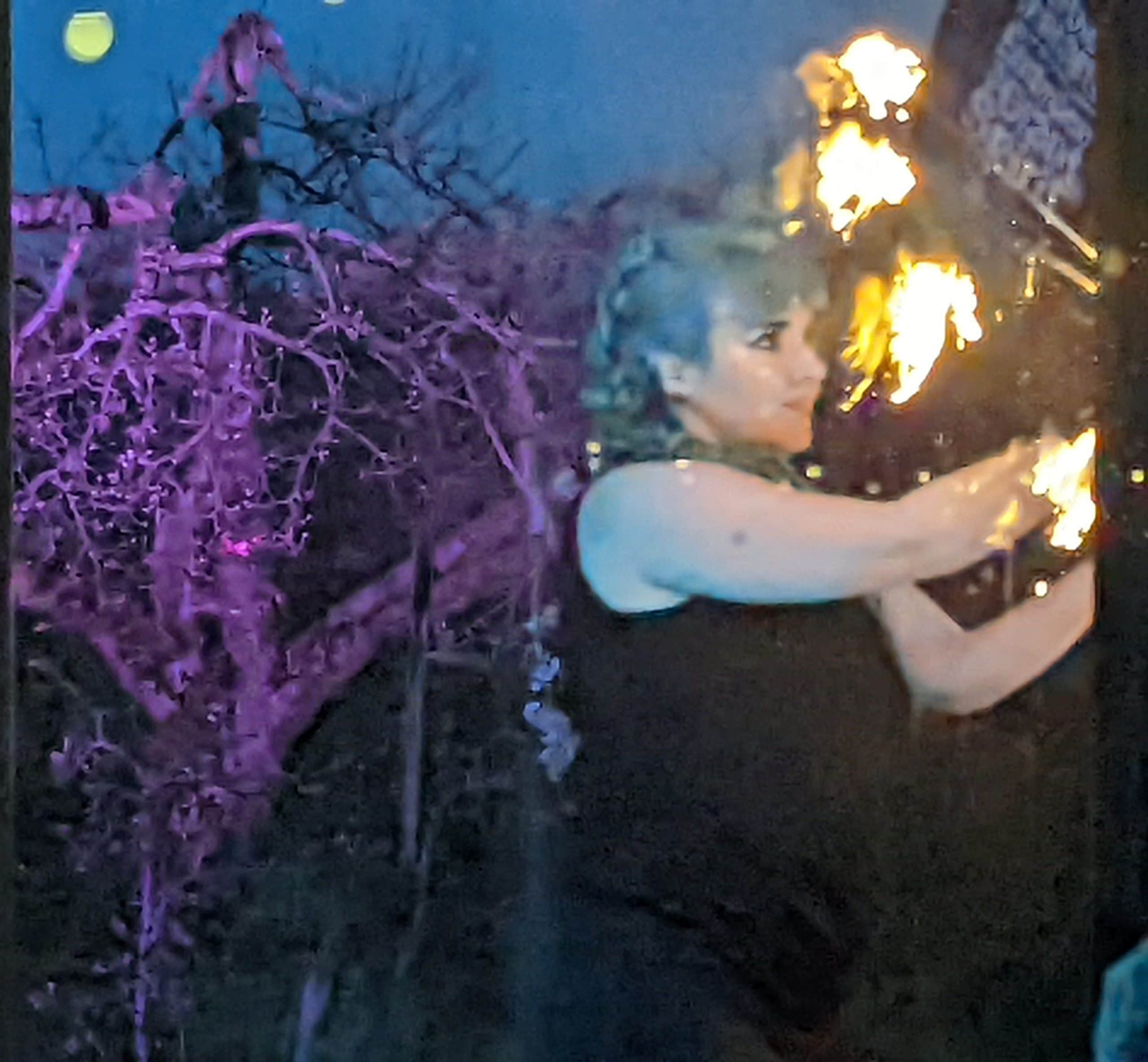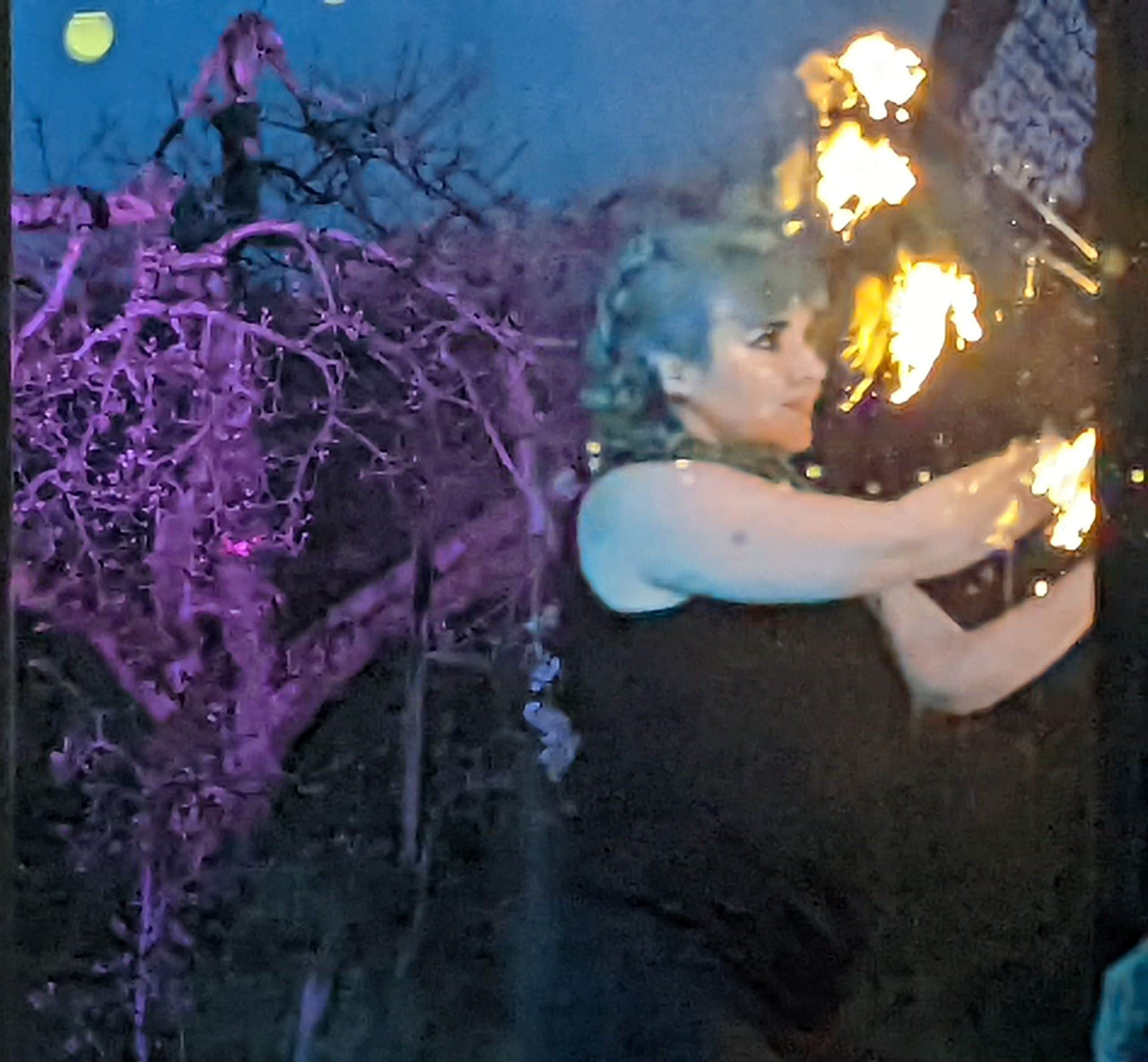 The evening drew to a close with an announcement from Caolan that 'In Your Space' Circus Fire Troupe would finish the night with a fire show! 'Cake' returned to the stage, her hula hoop now aflame, with two other fire dancers, Cleo and Damon. Fearlessly, they ran the flames along their arms and sent fireballs spinning through the air.
Sadly, as the flames died down and the lights went out it became apparent the evening had drawn to its close. As the crowds departed they were now able to take in the full extent of the orchard lighting in an array of rainbow colours, still buzzing after an evening of extraordinary food and entertainment. Truly an unforgettable experience.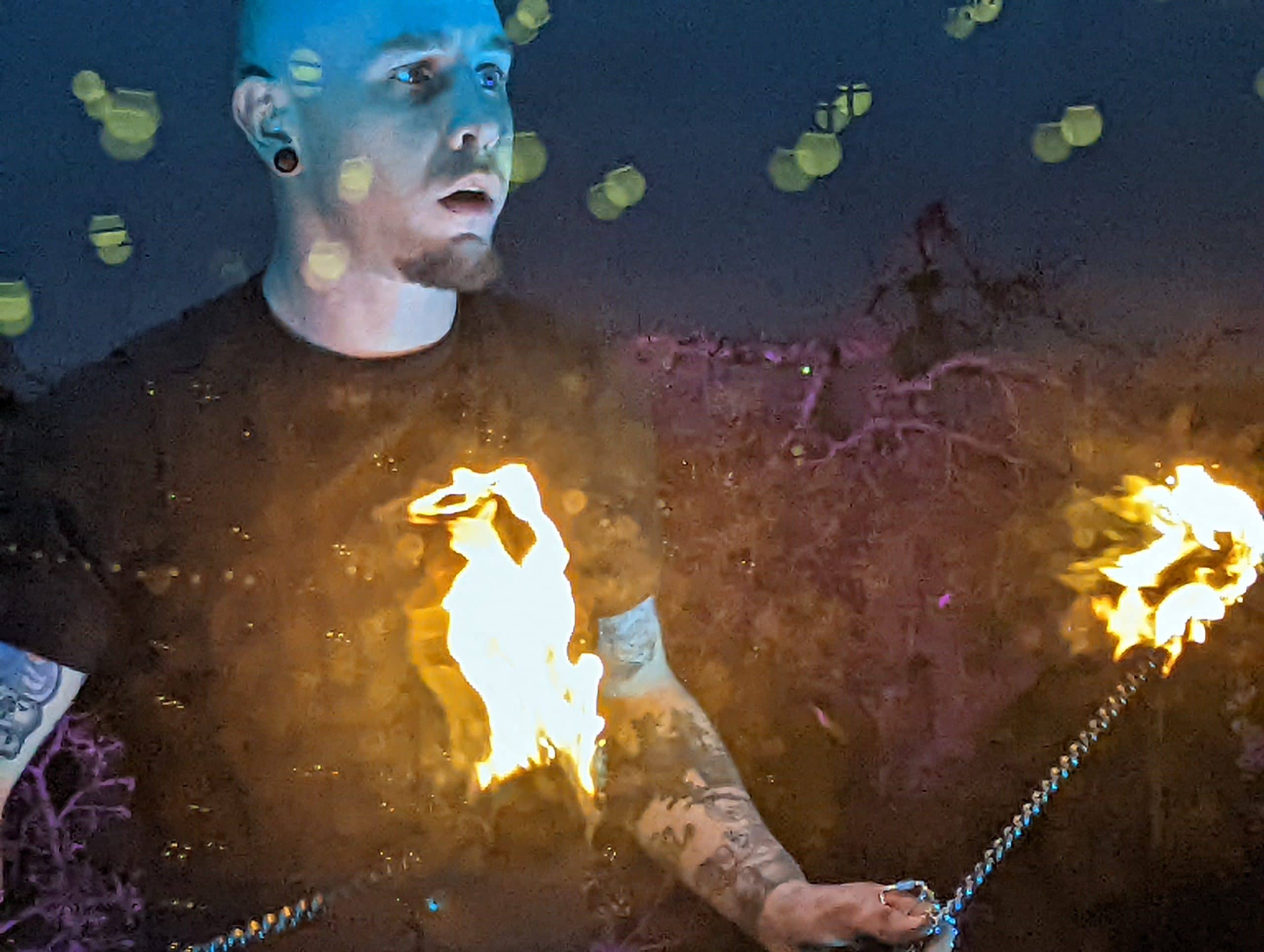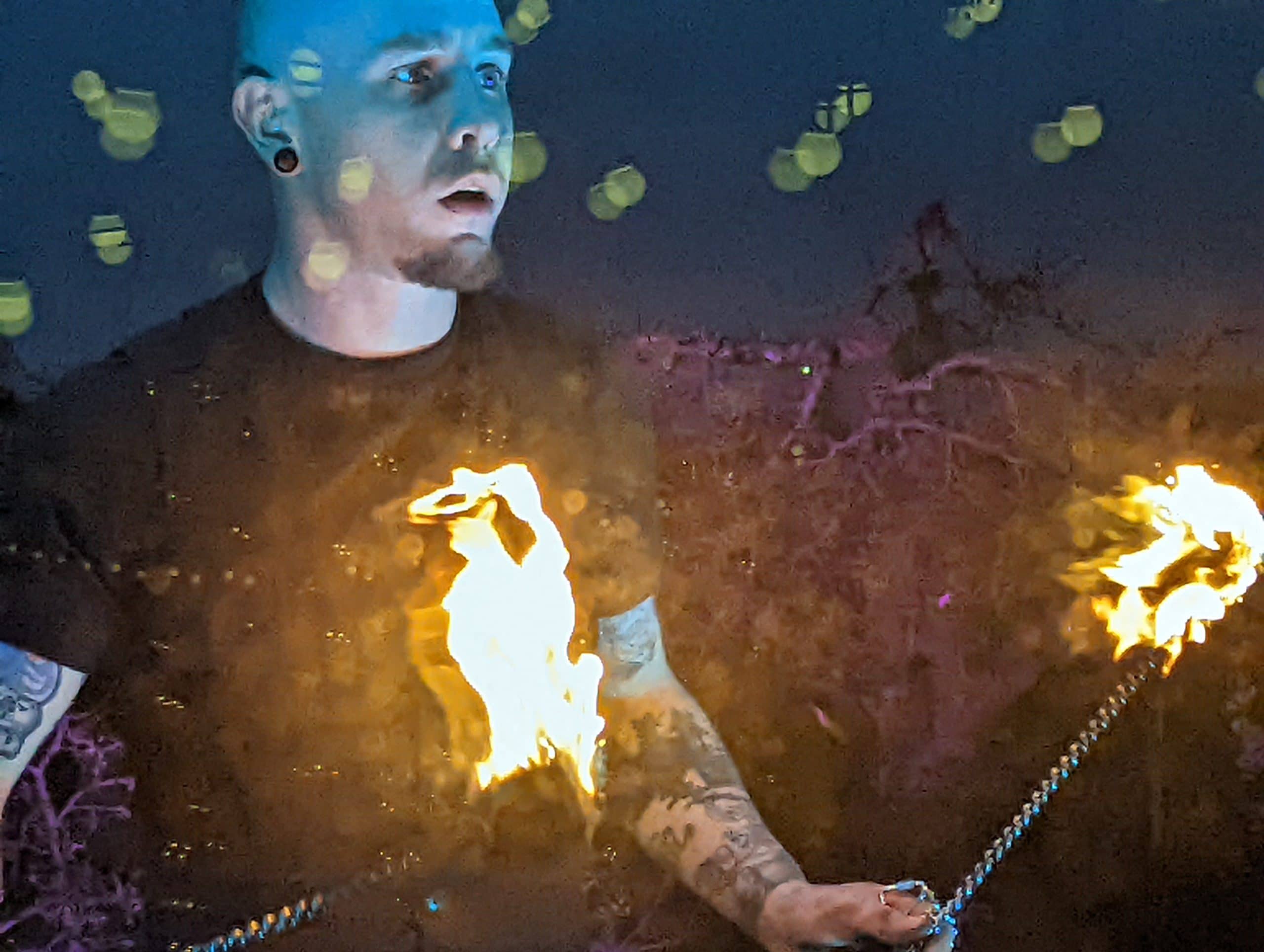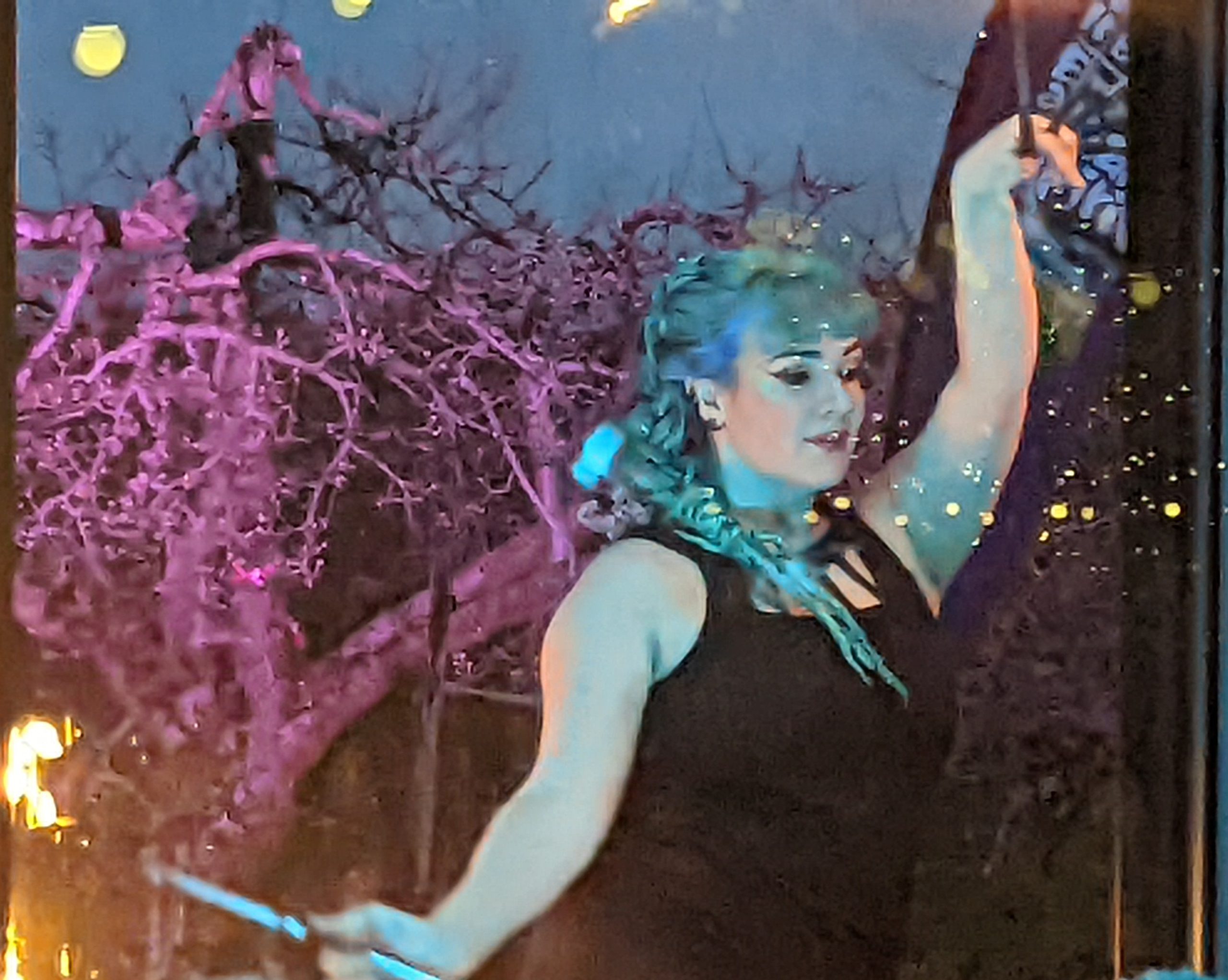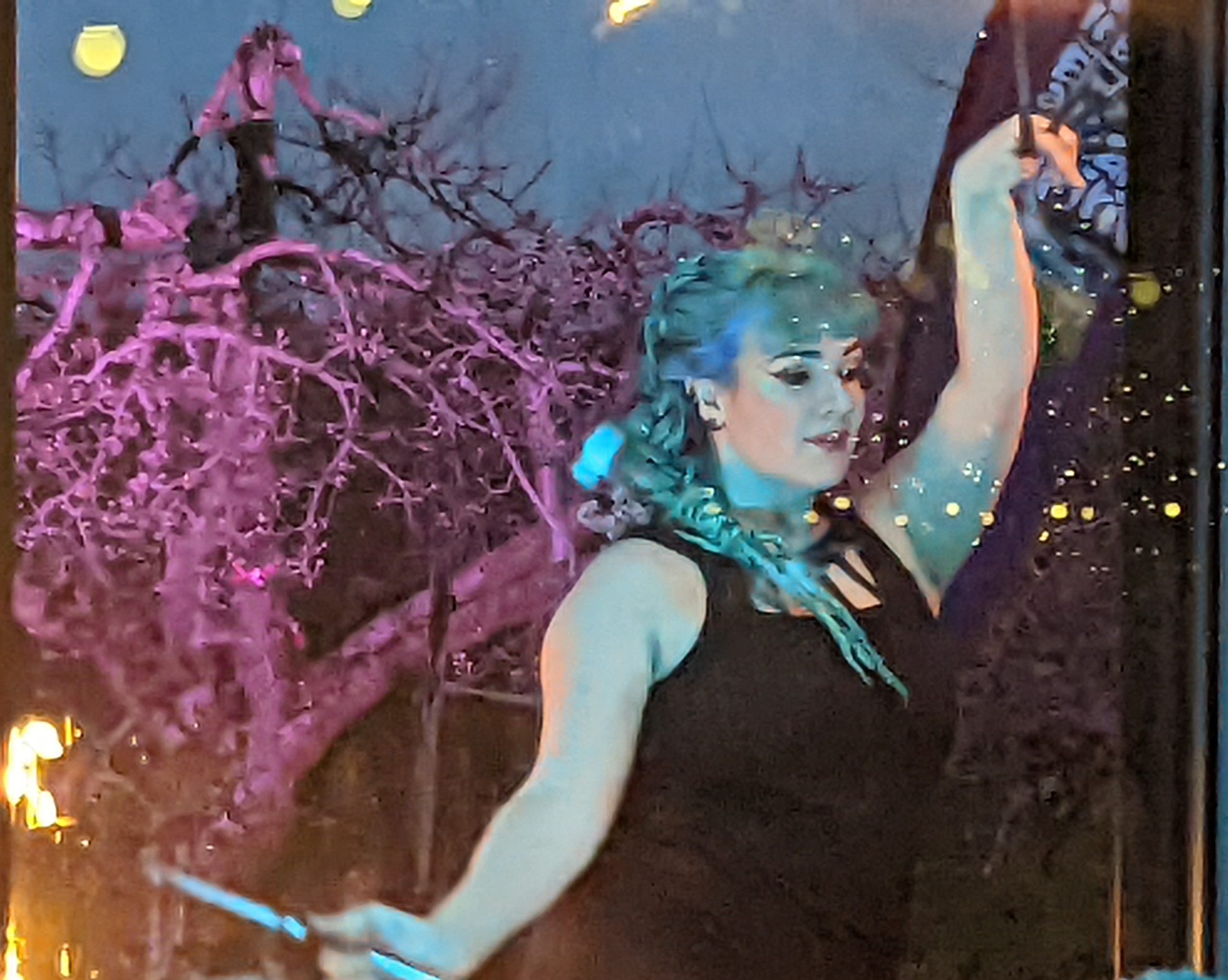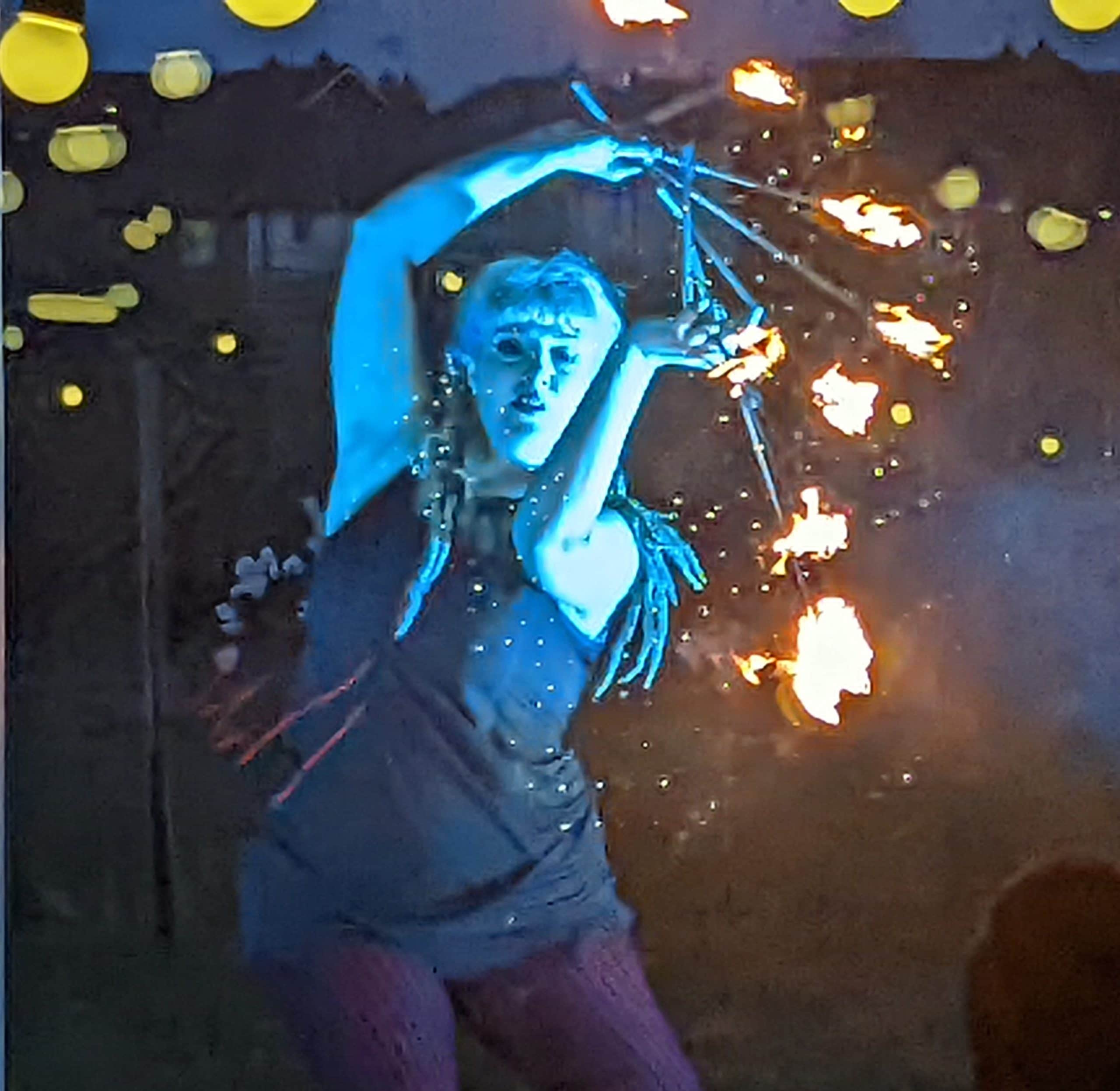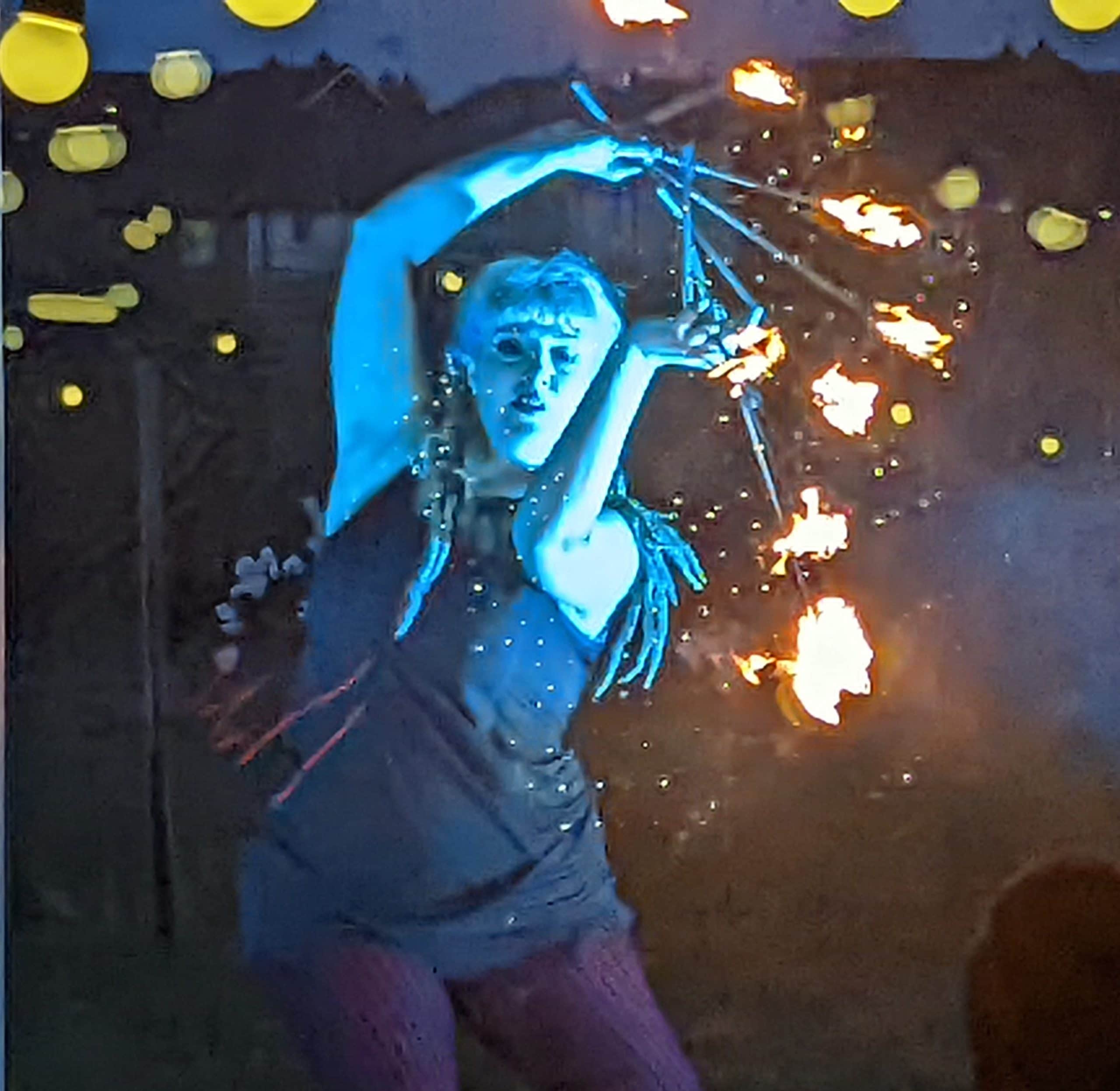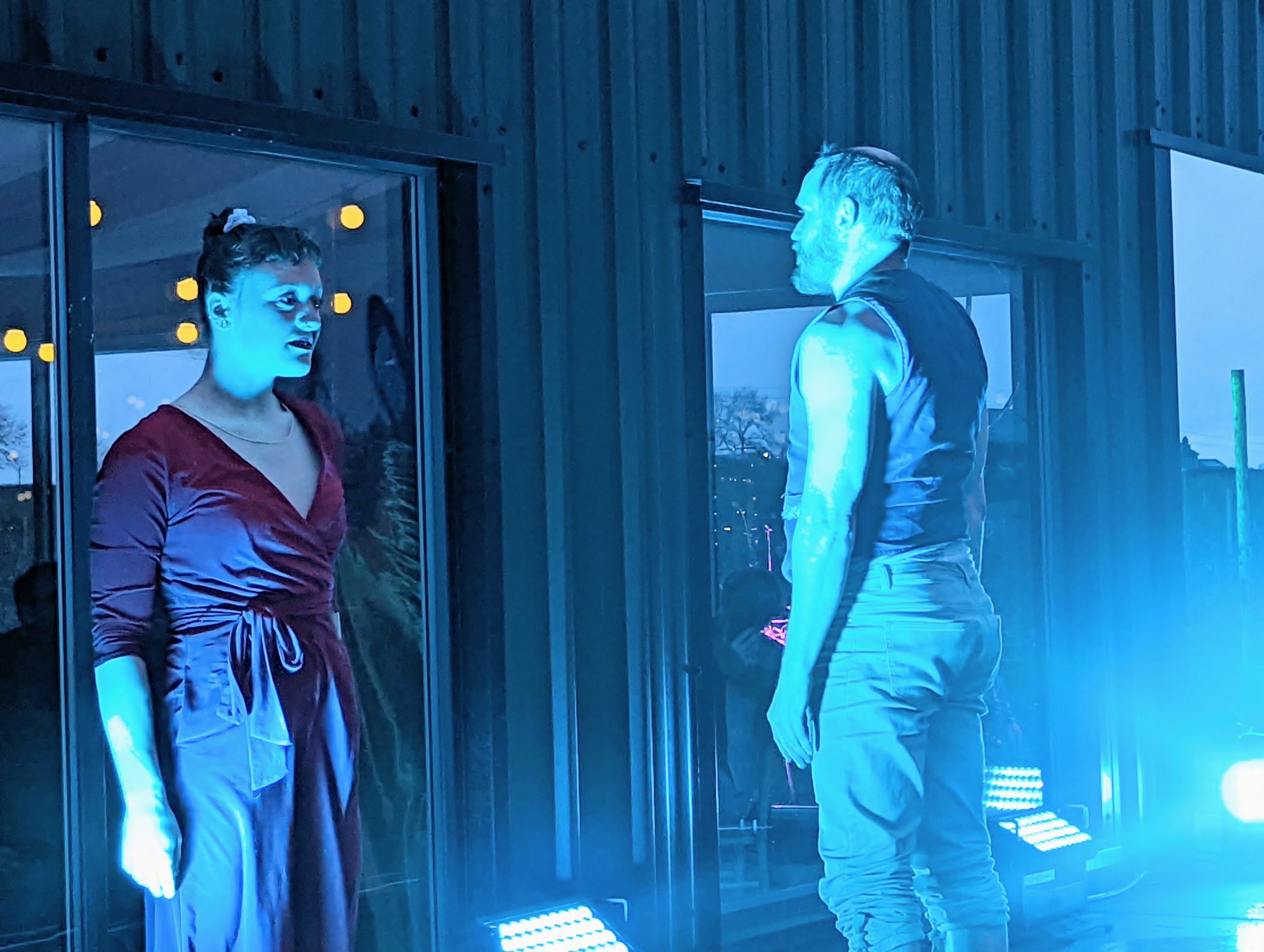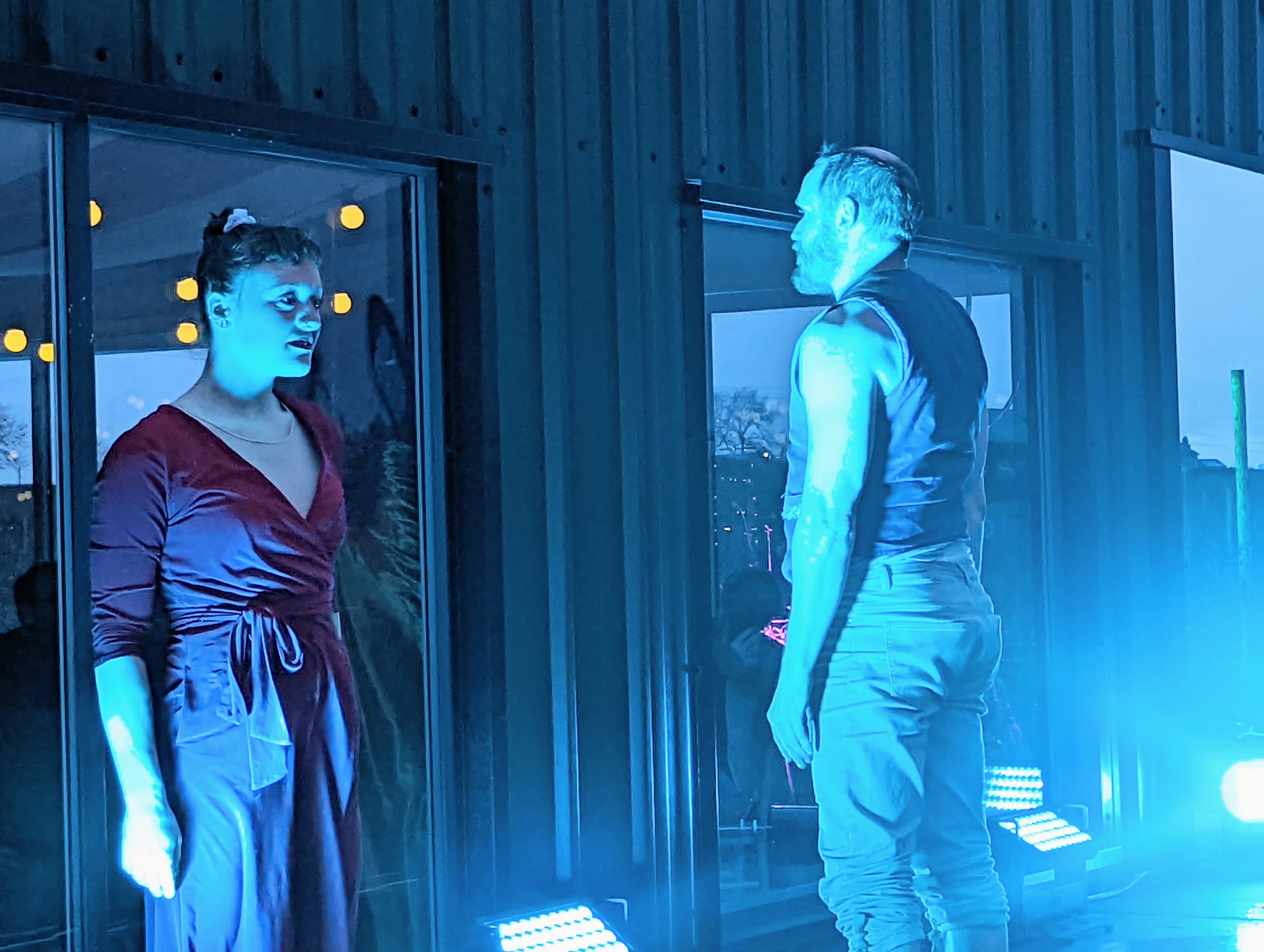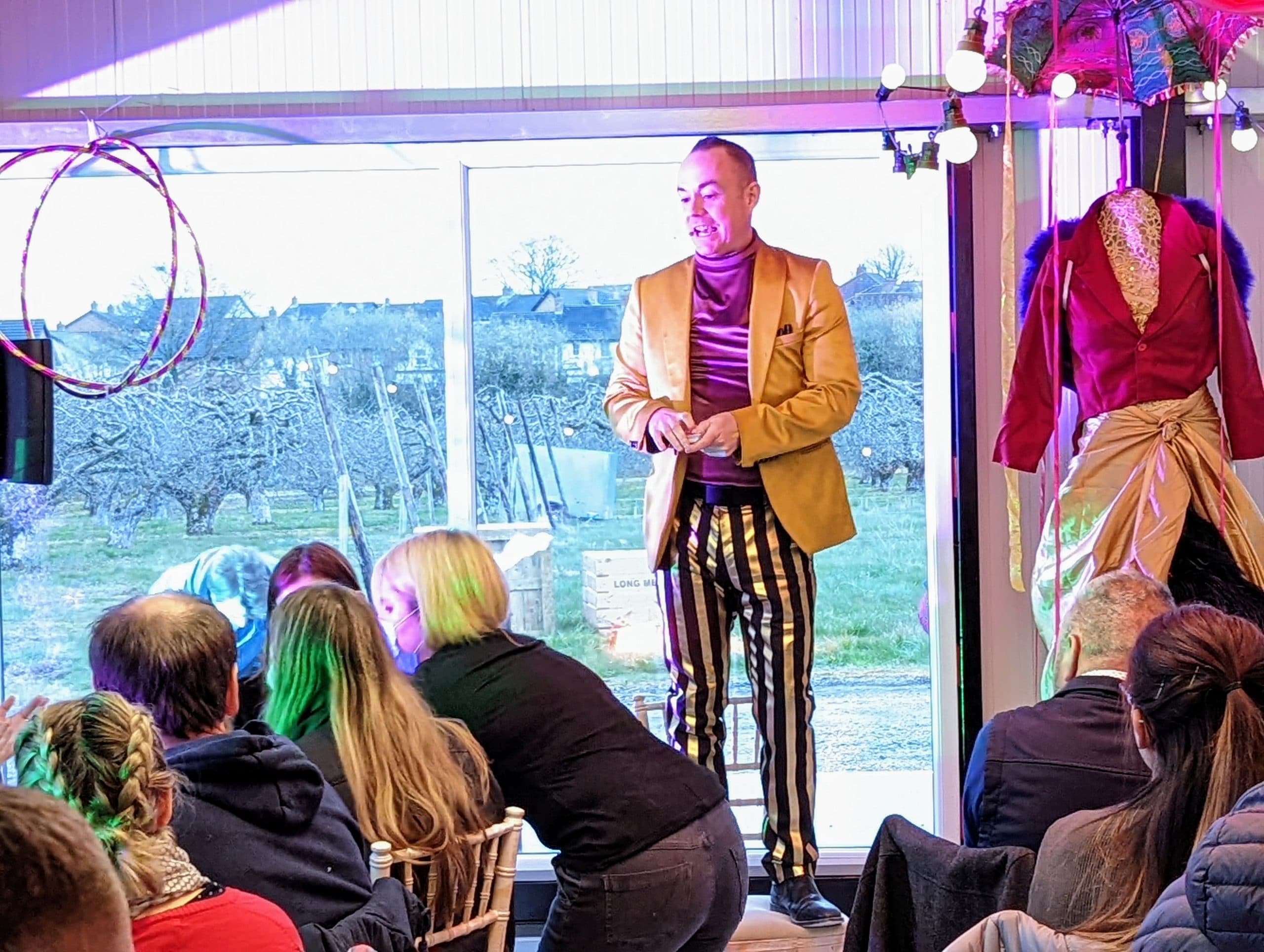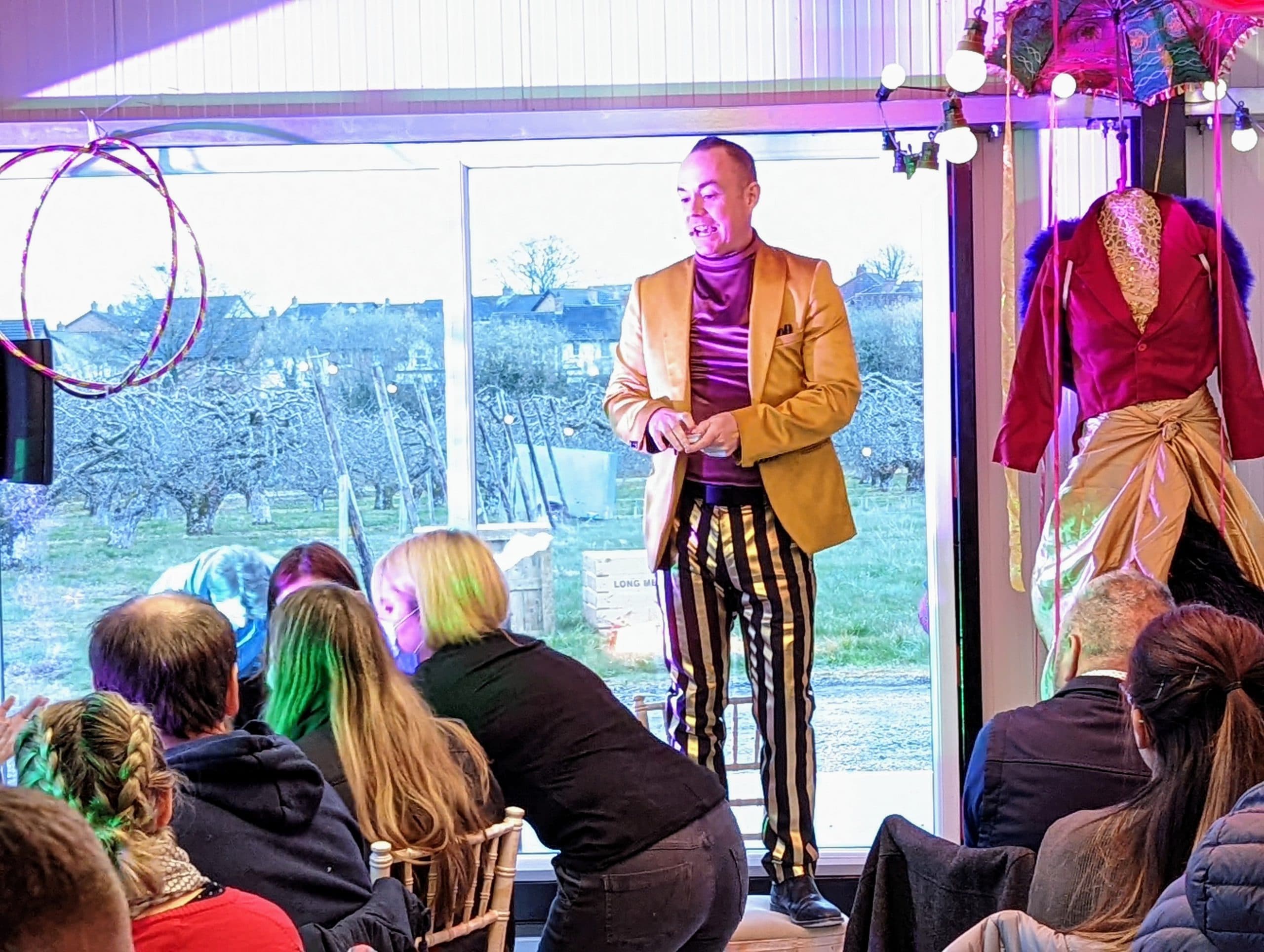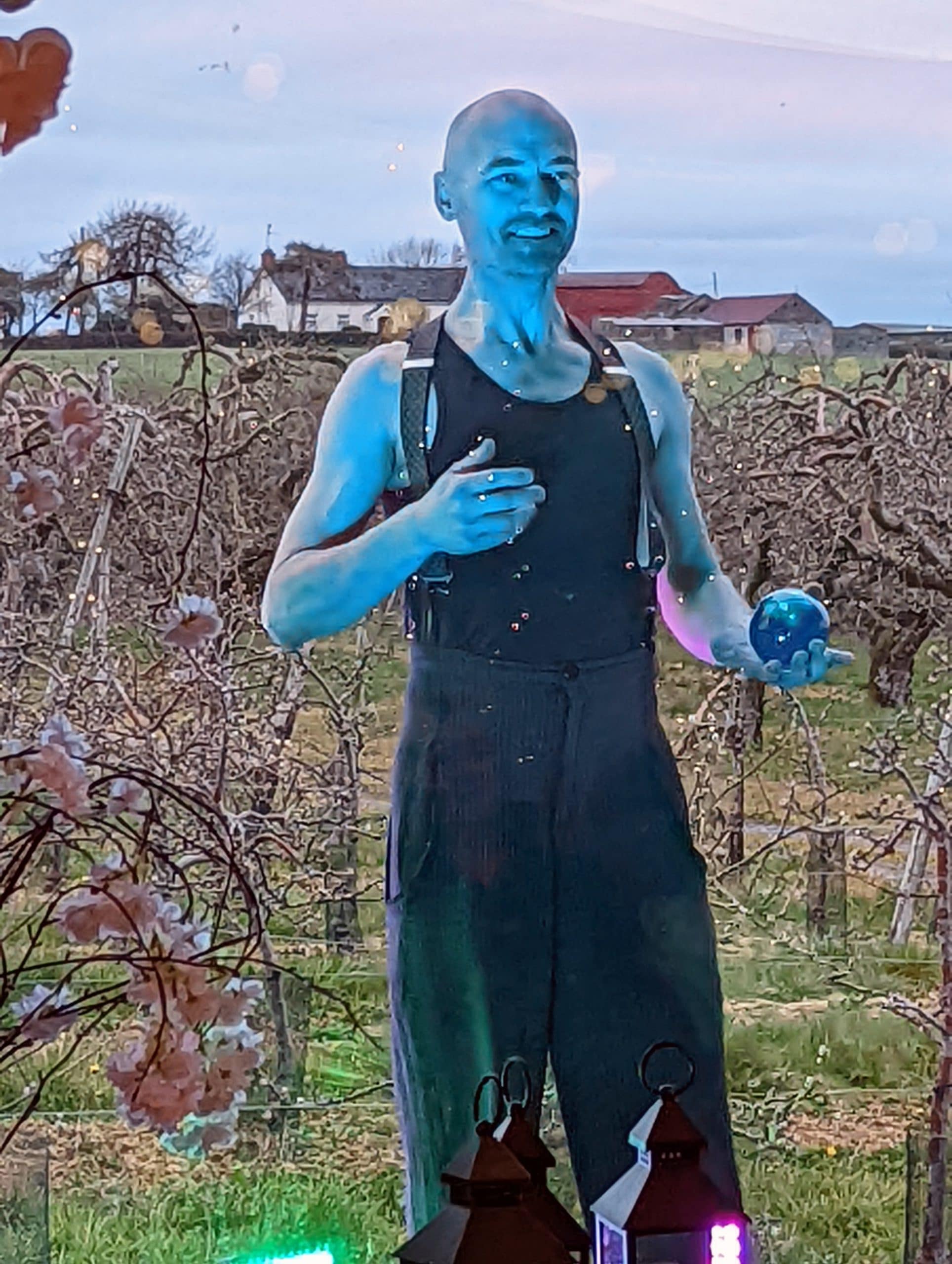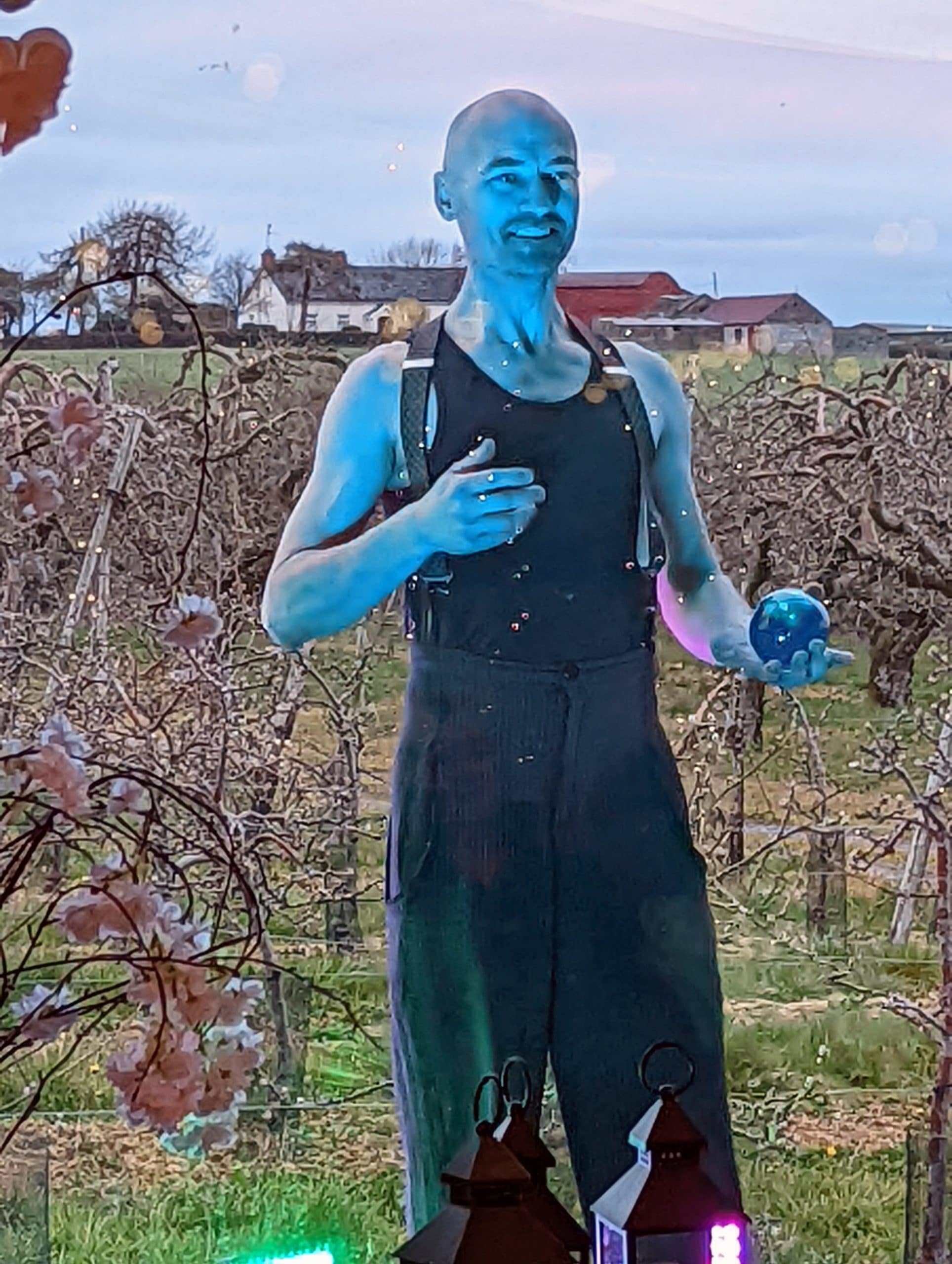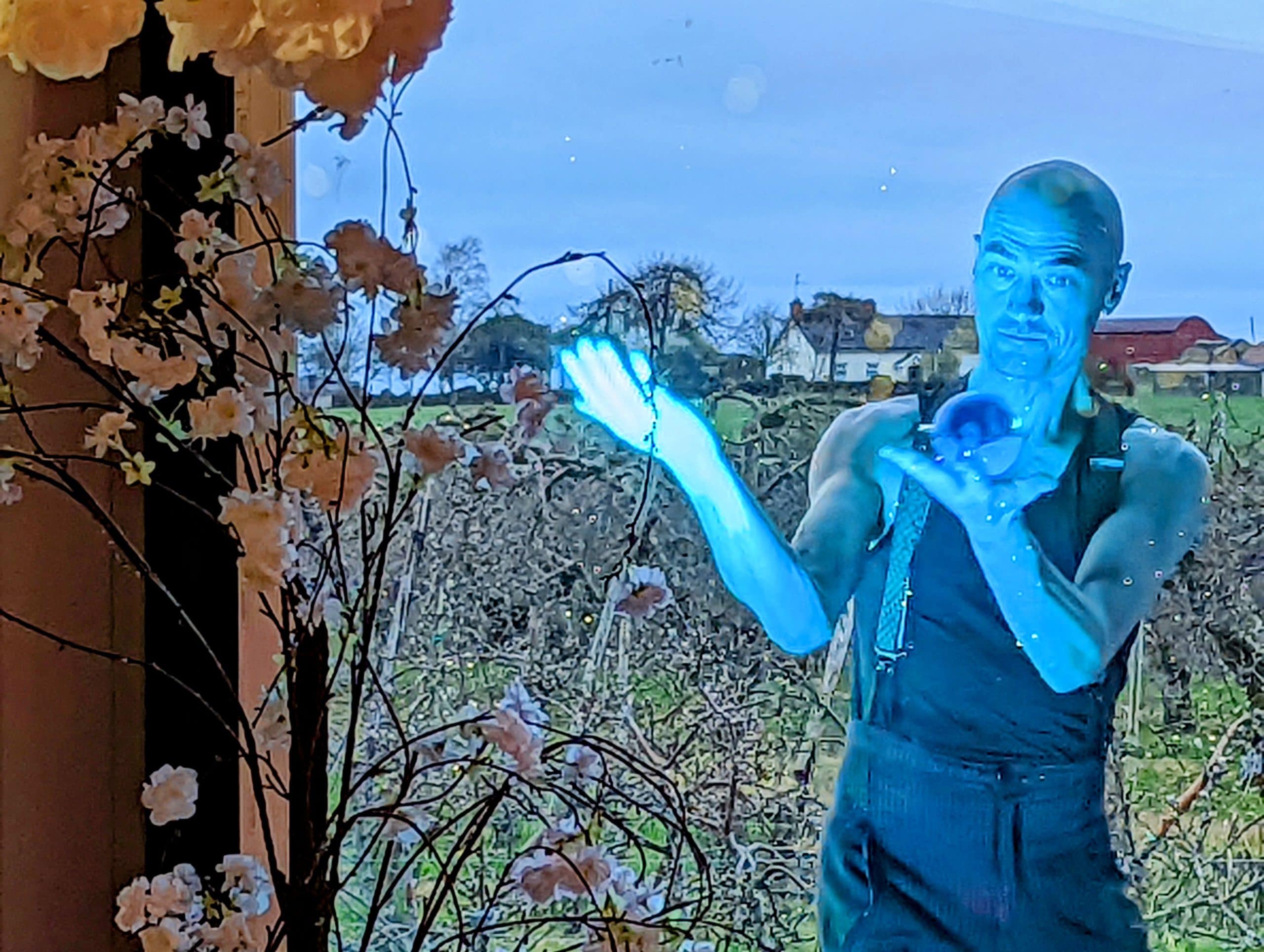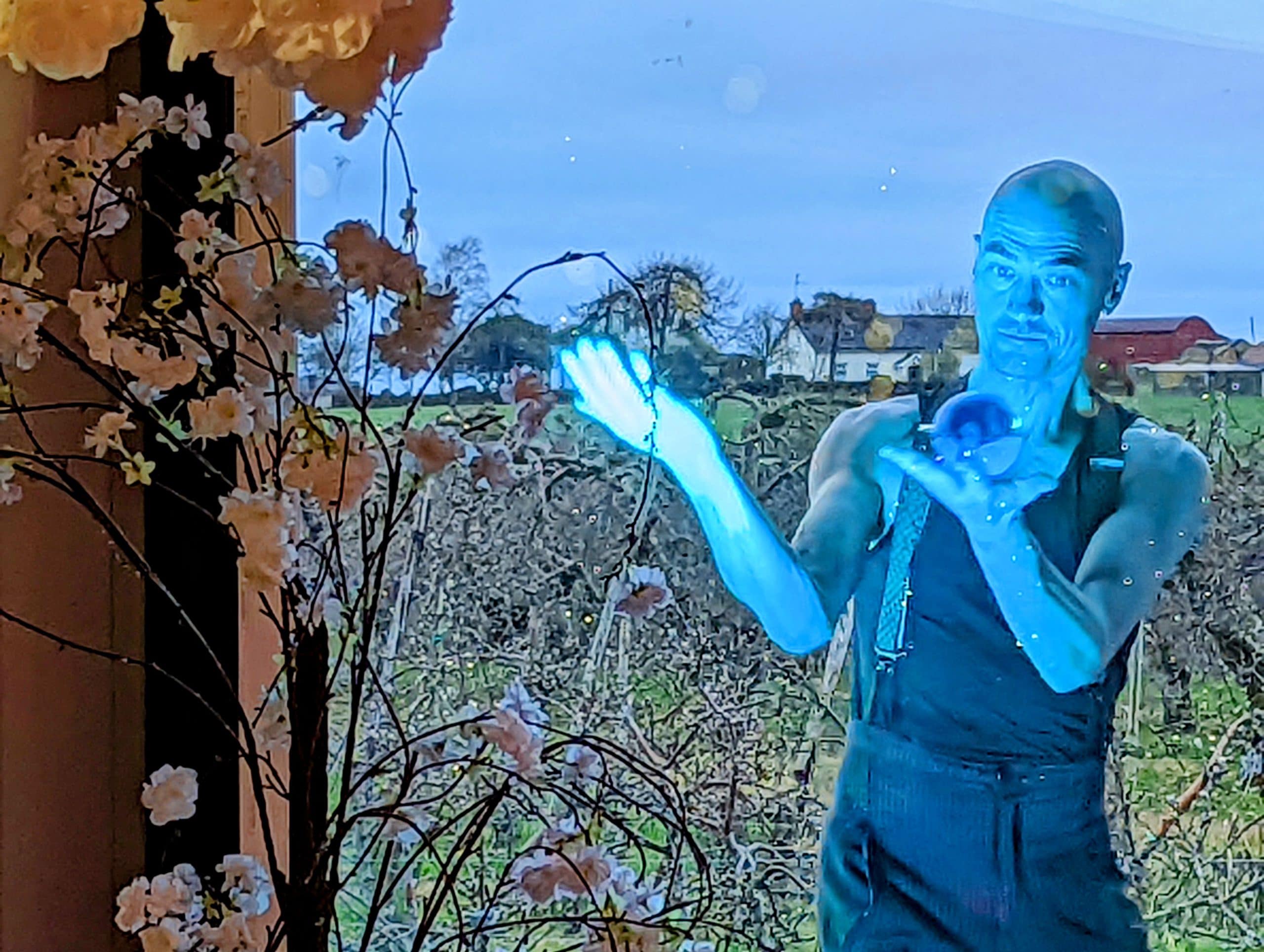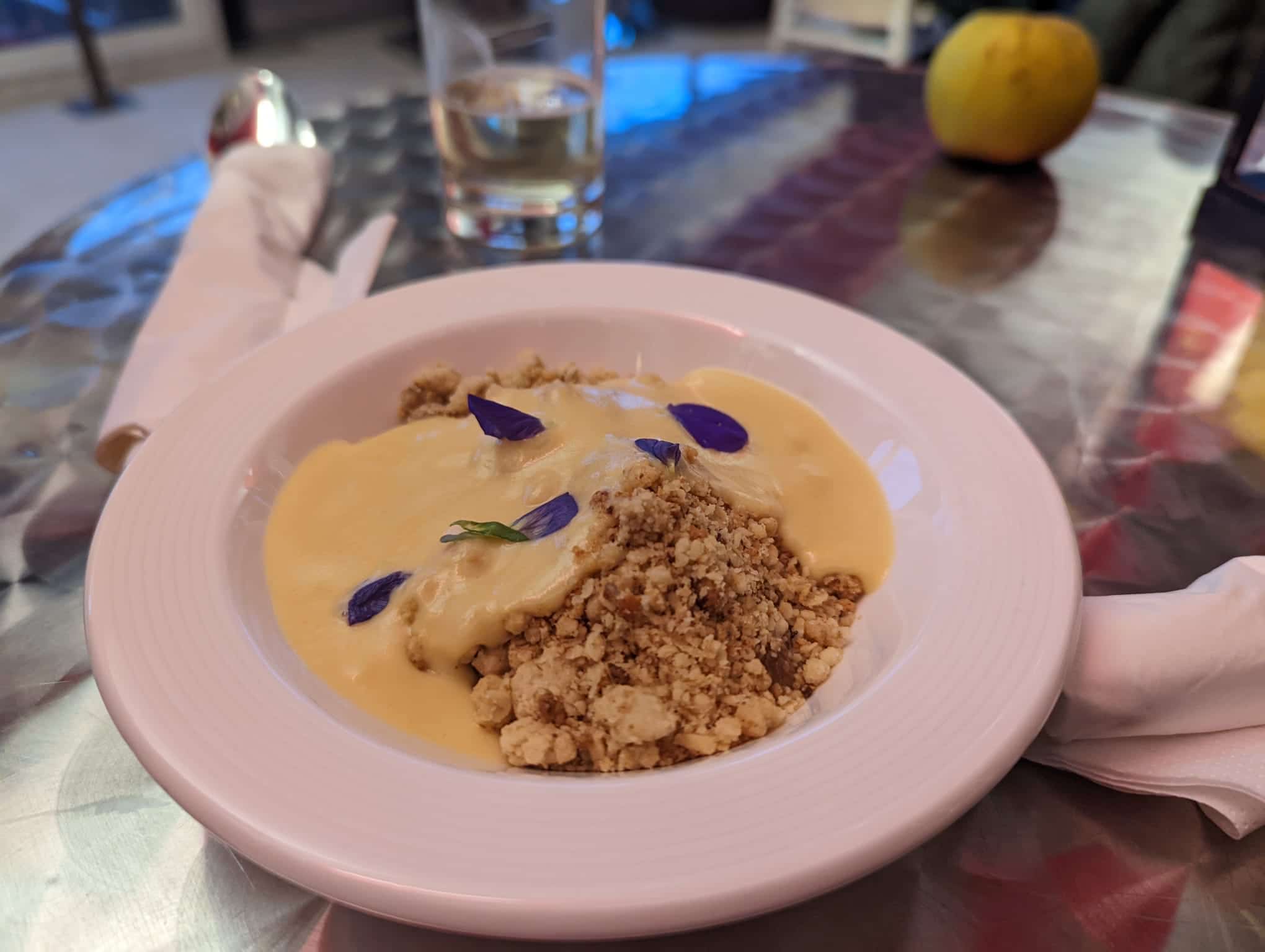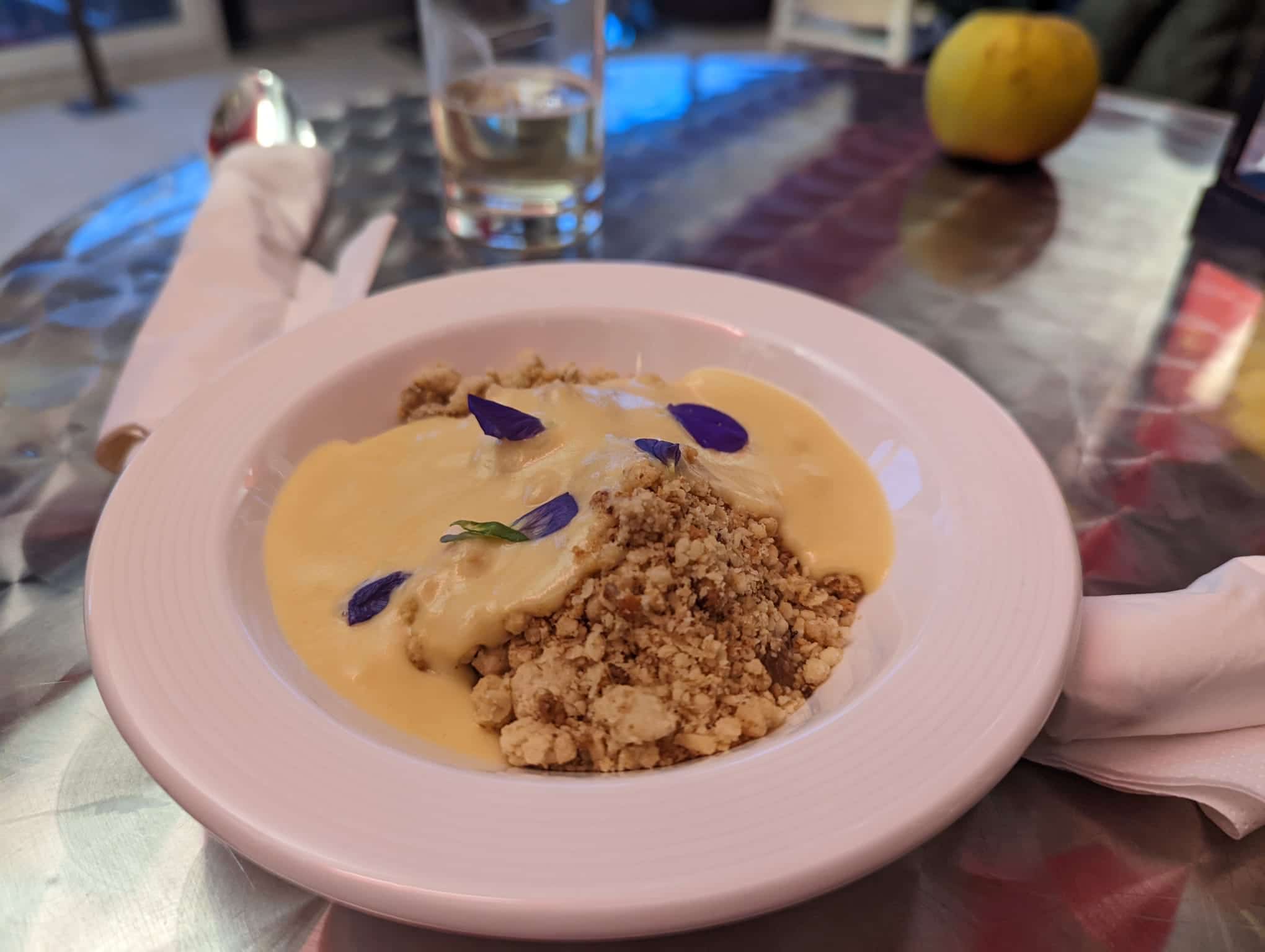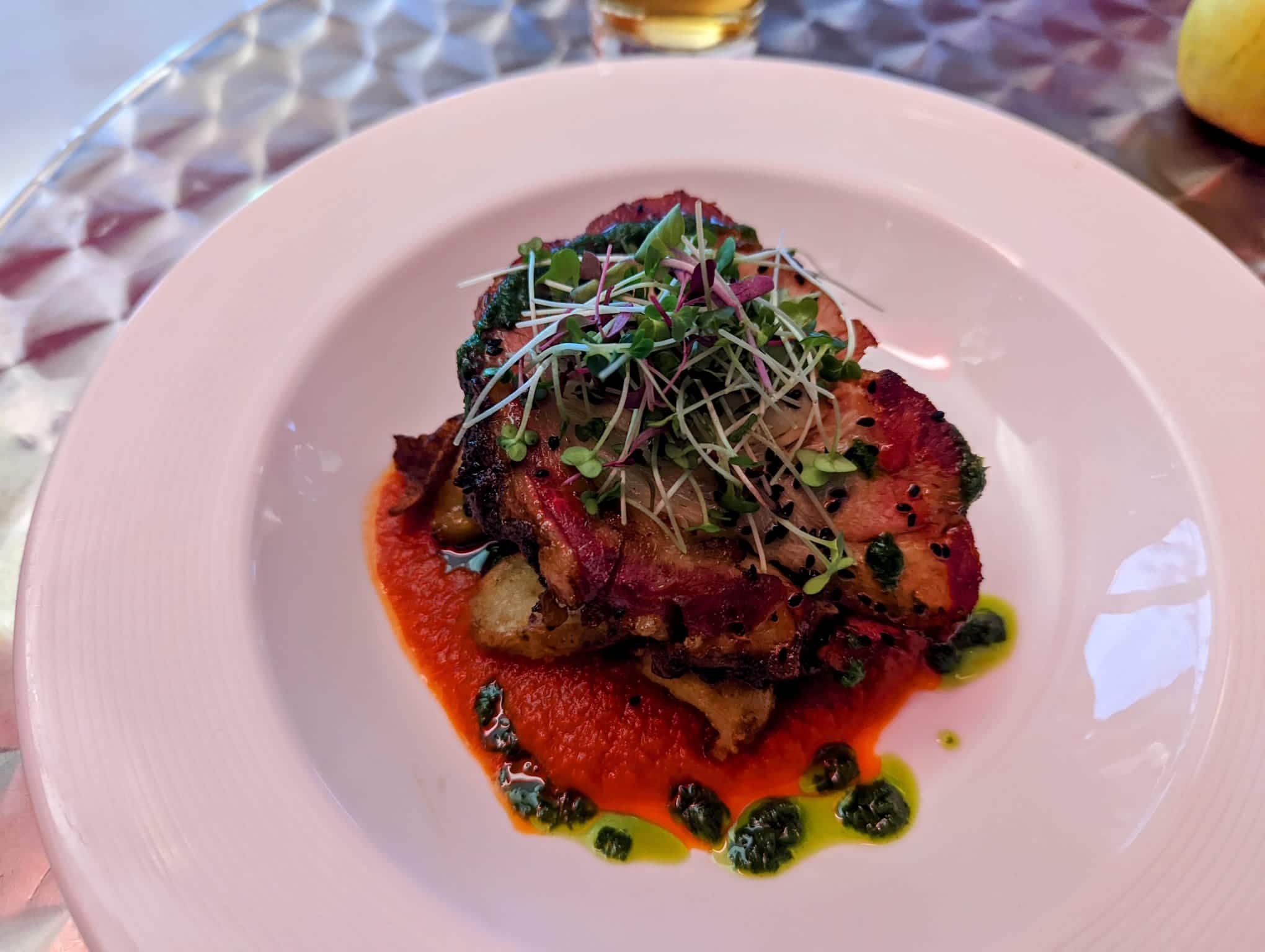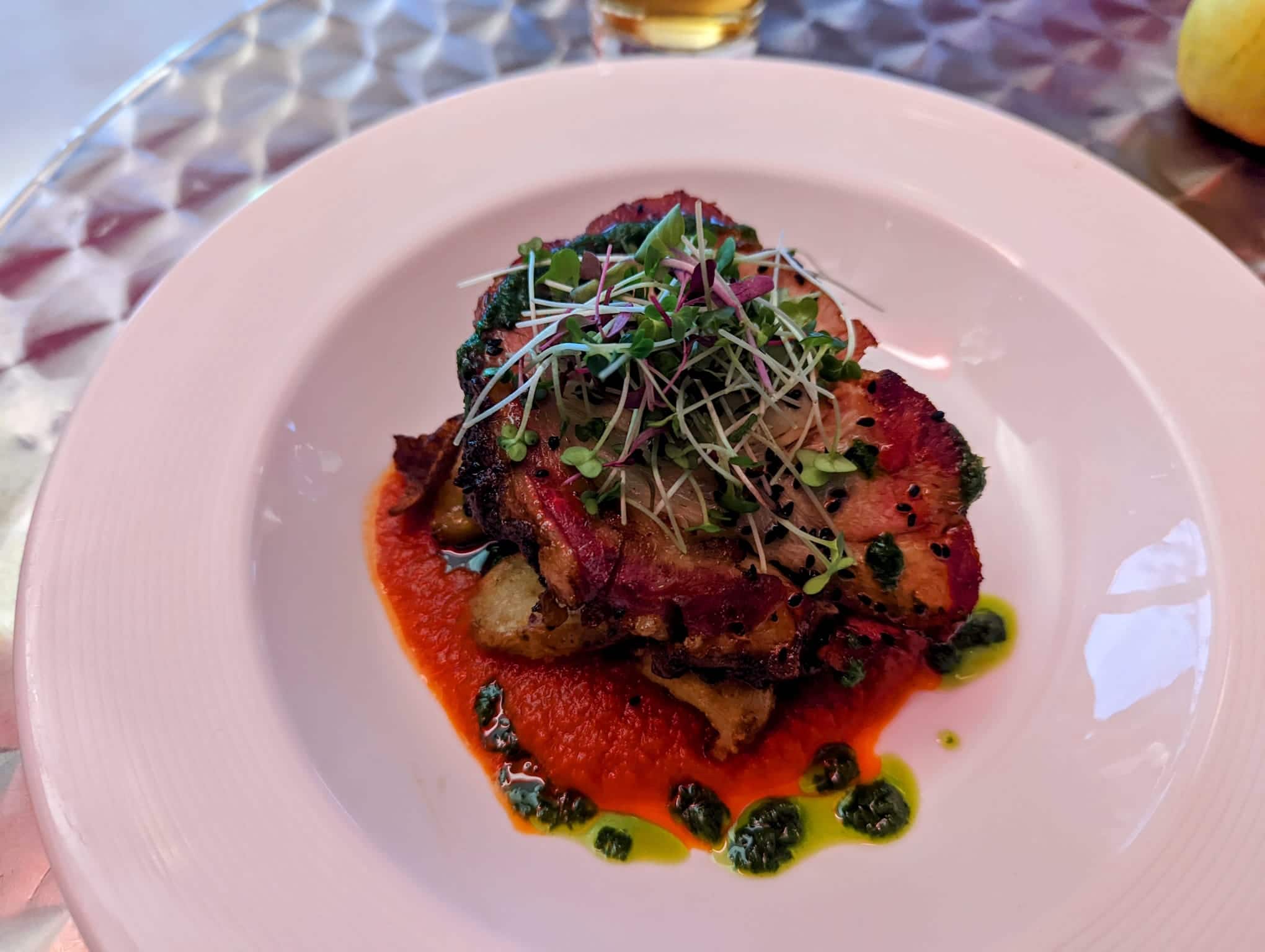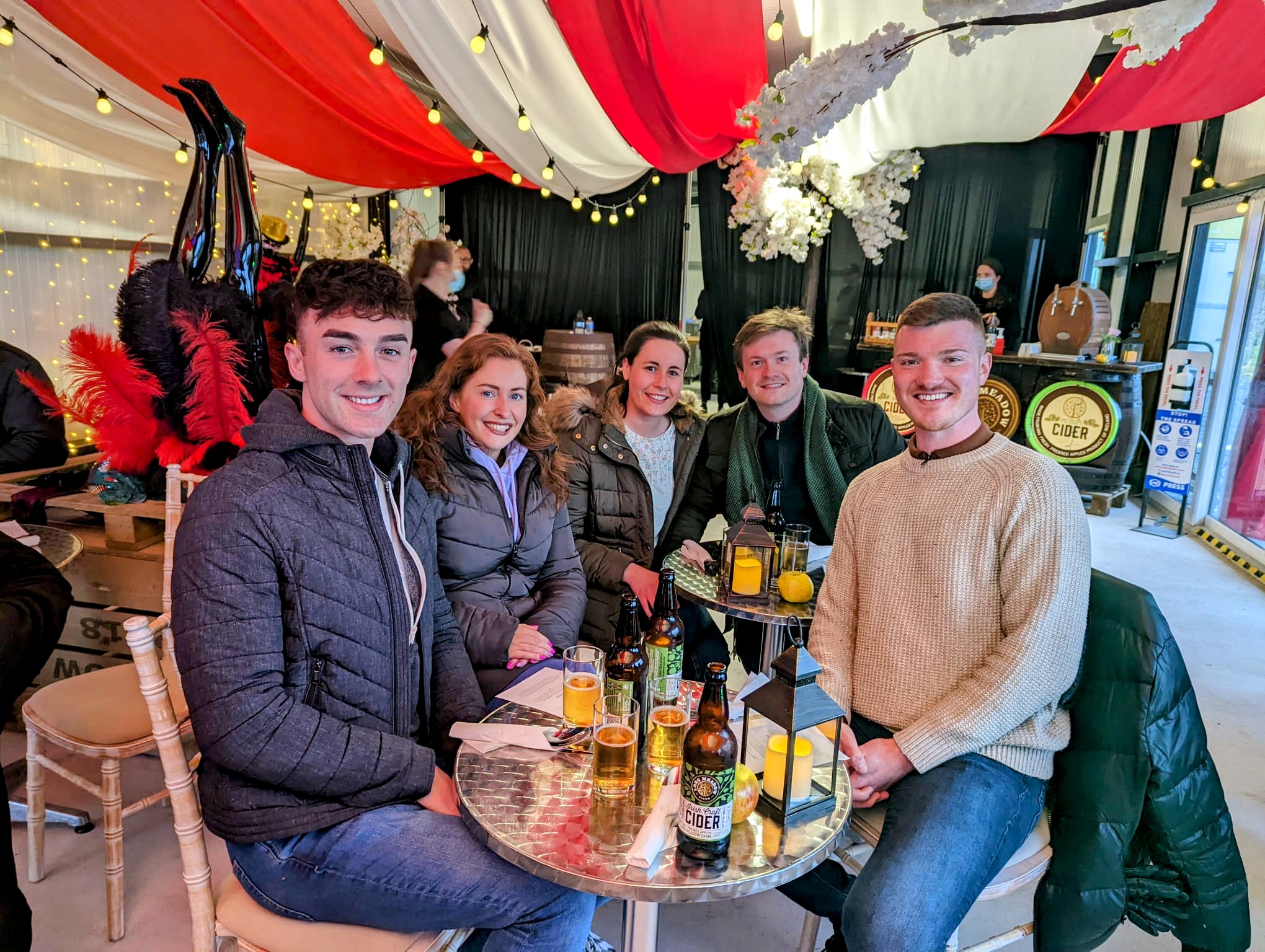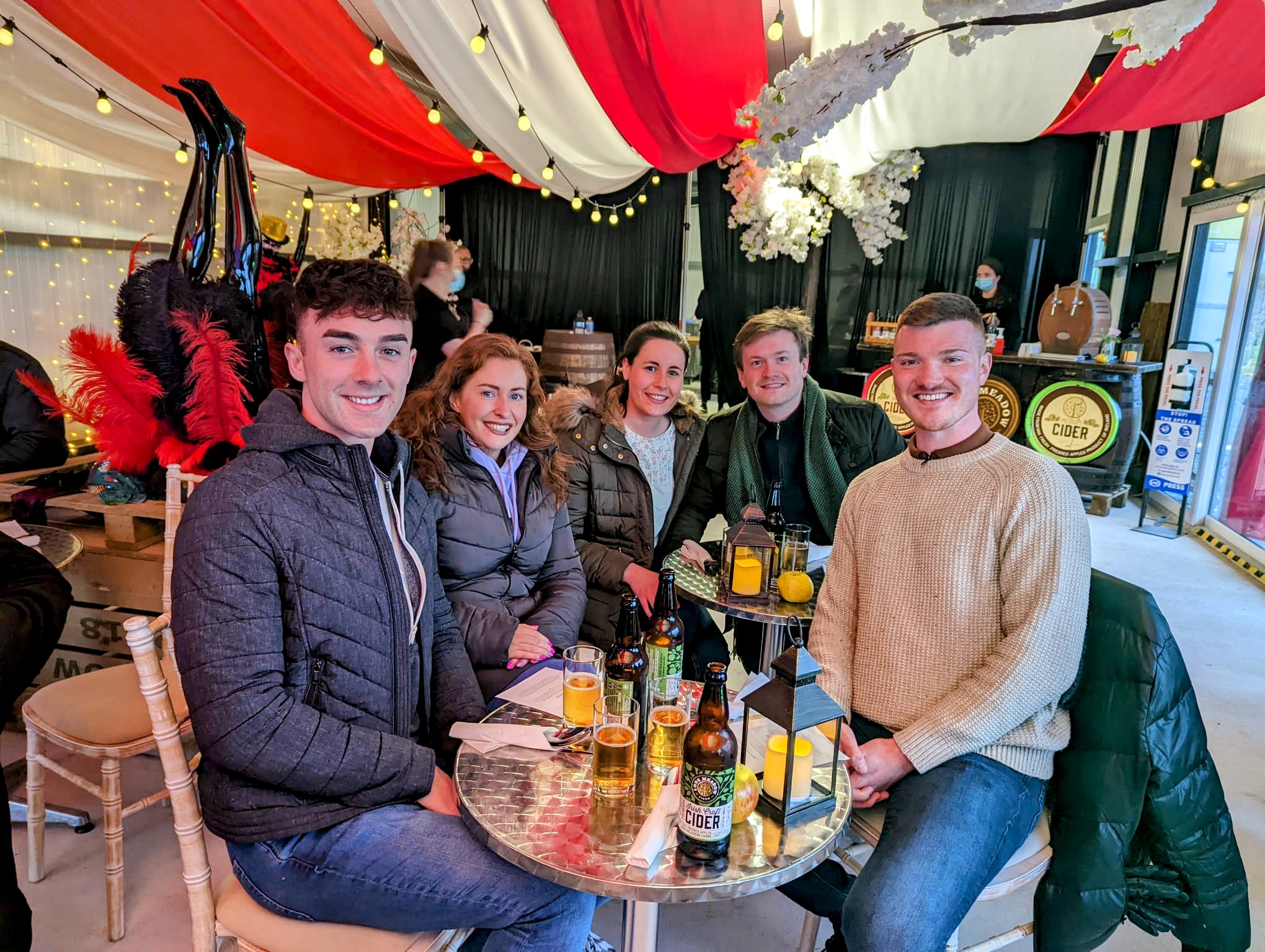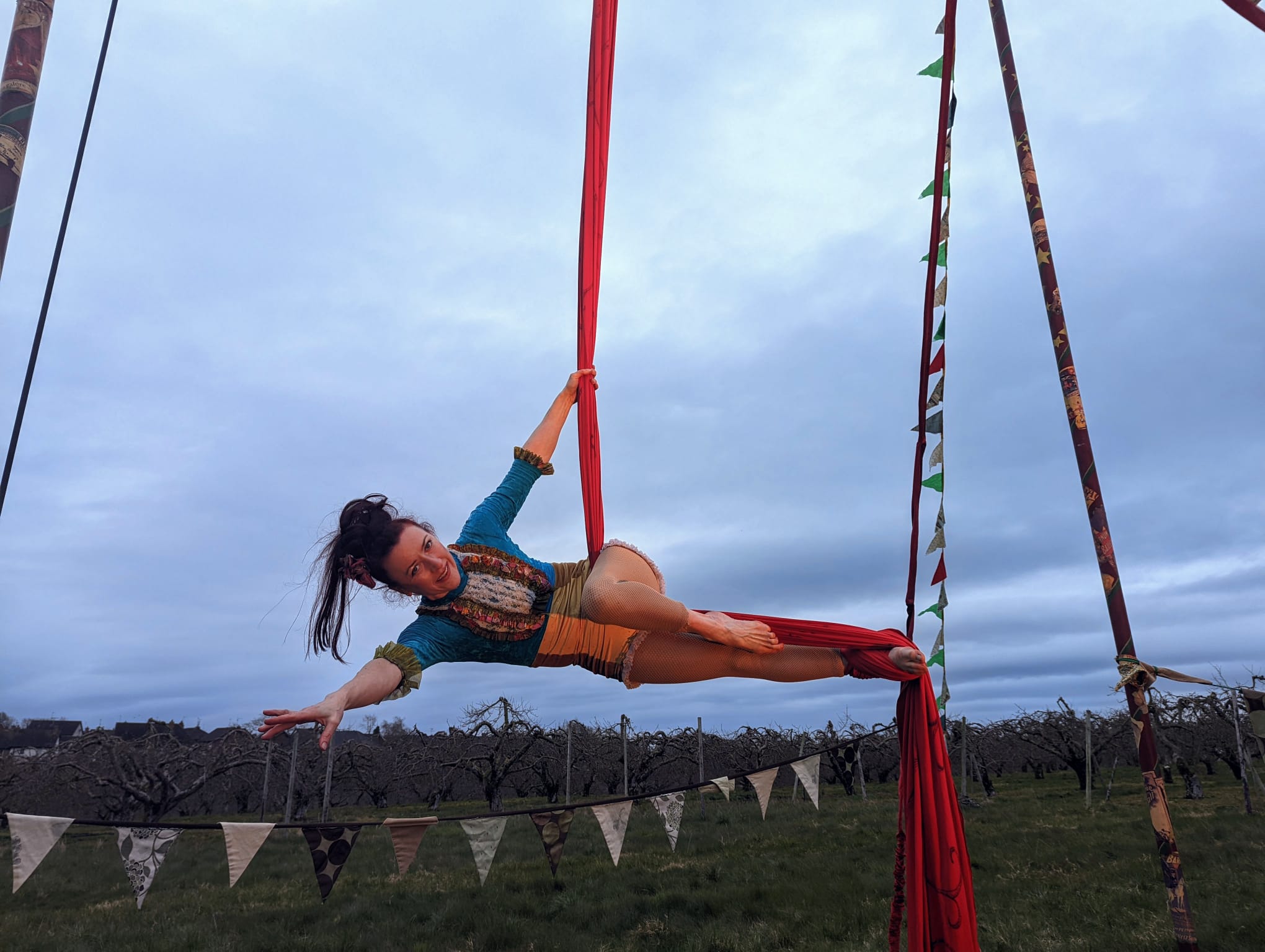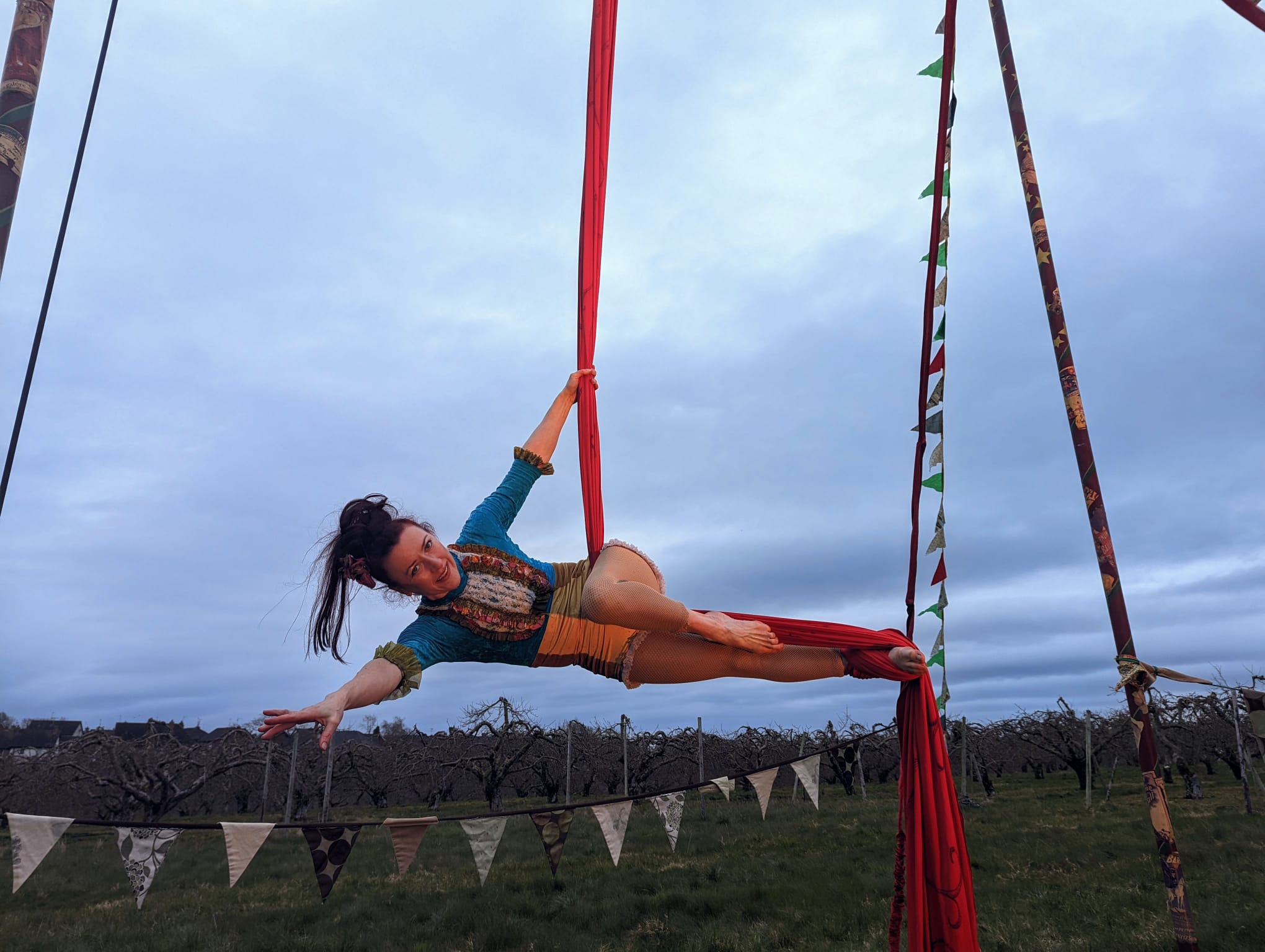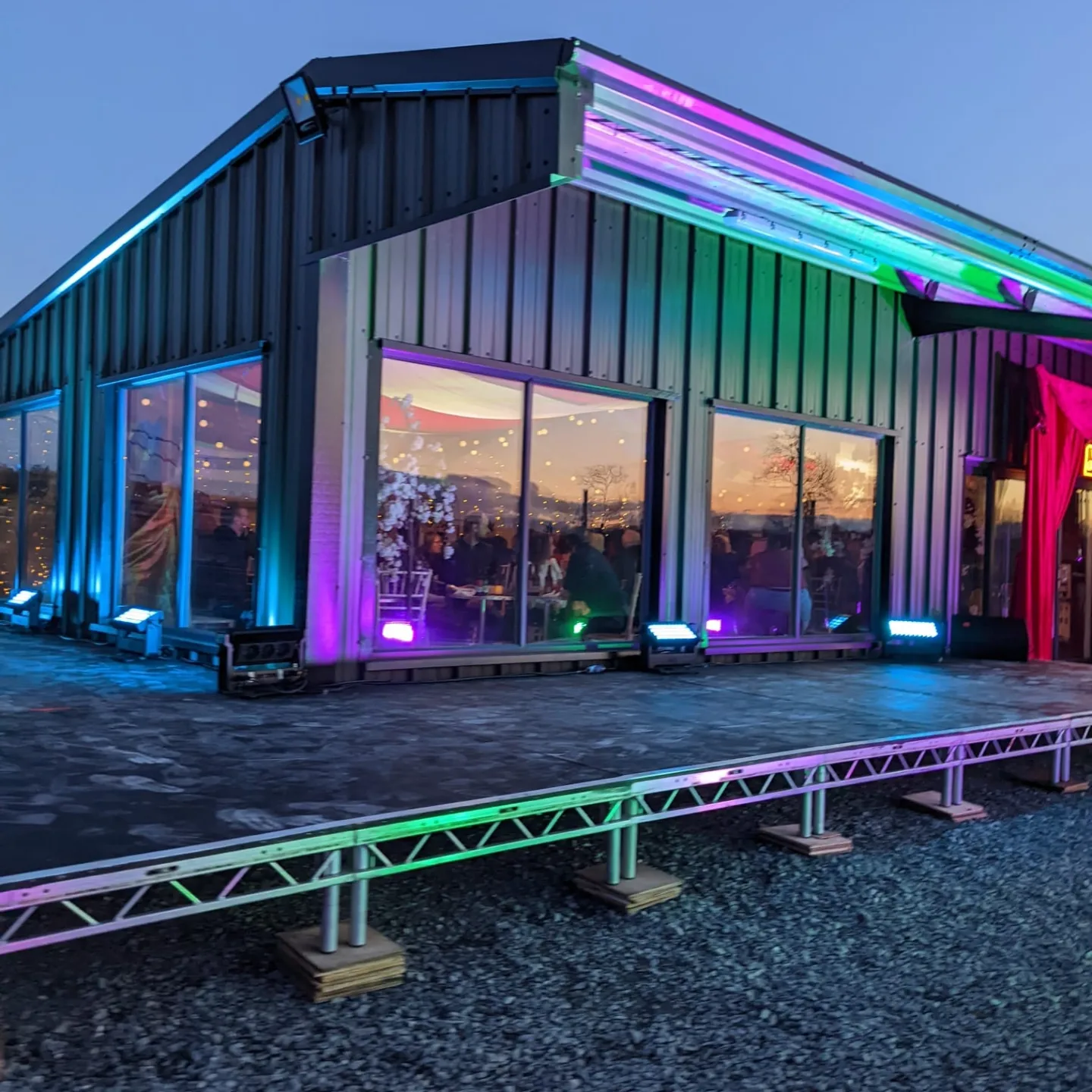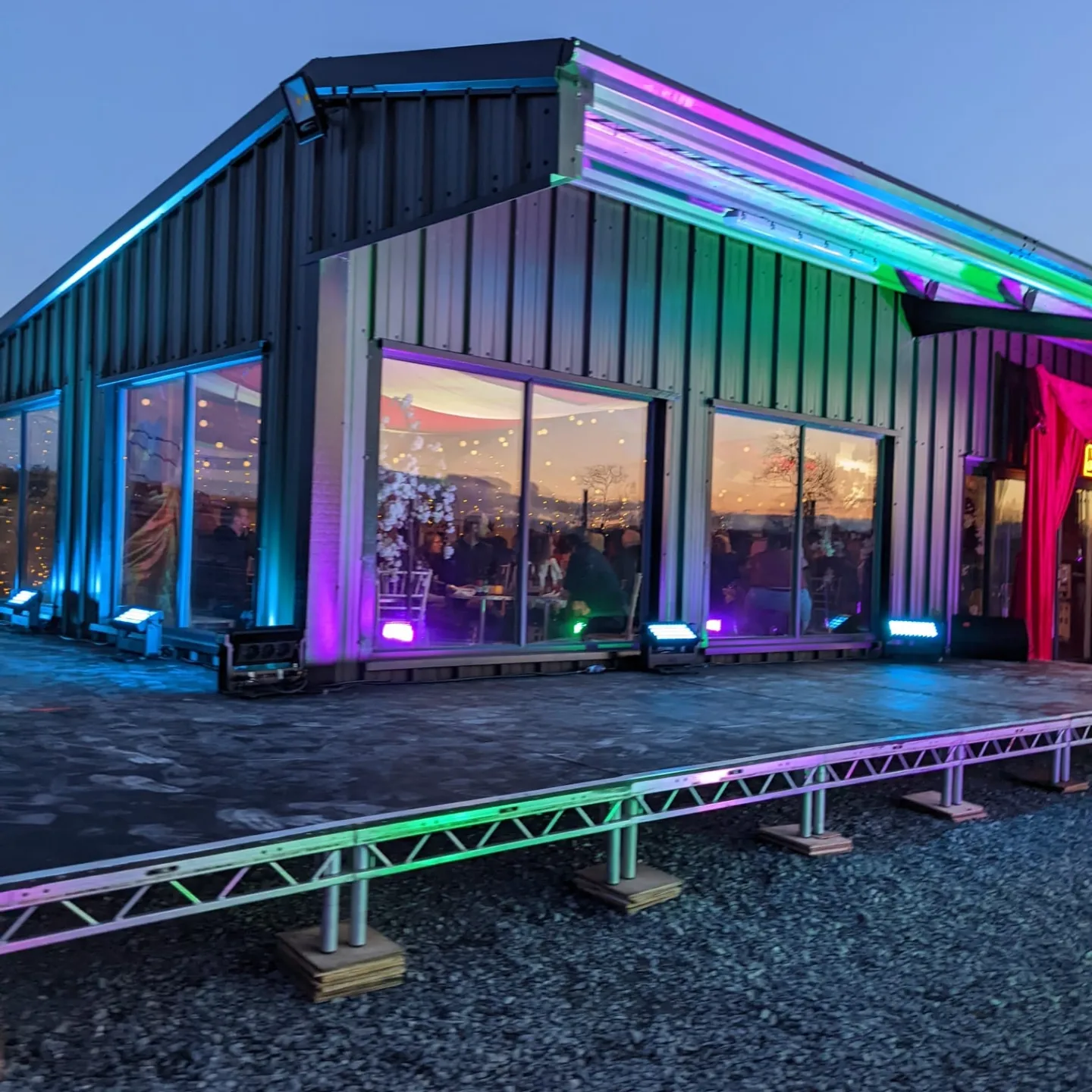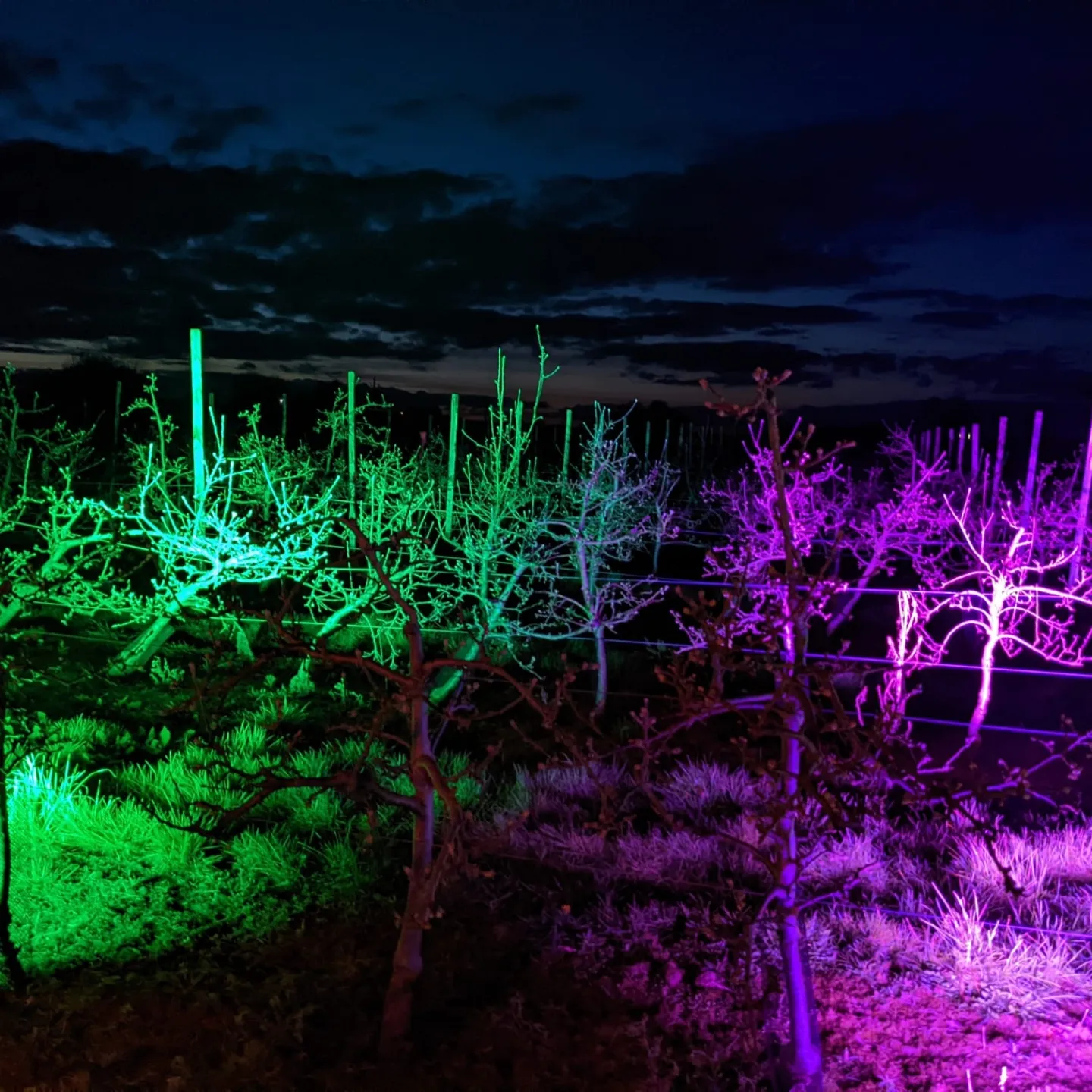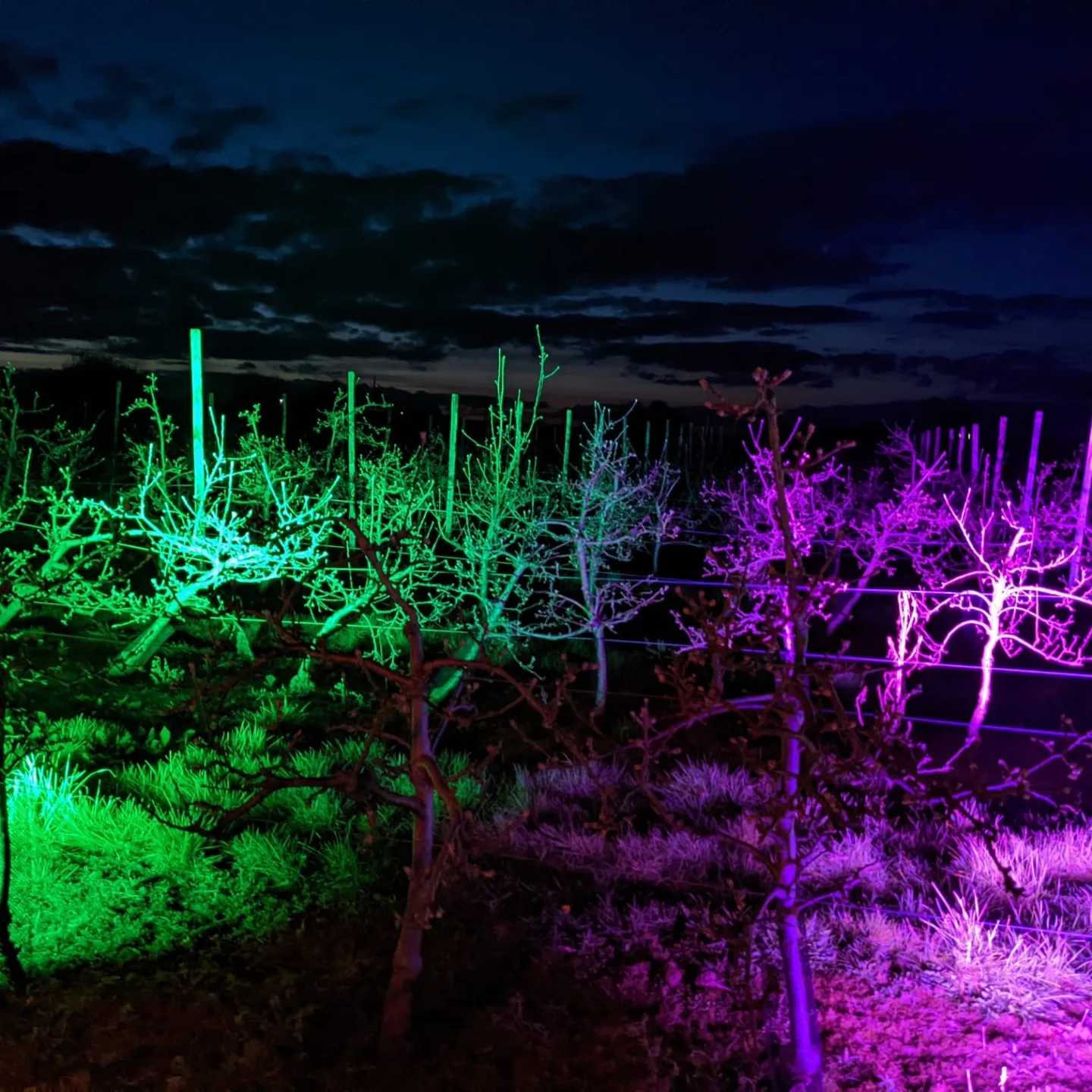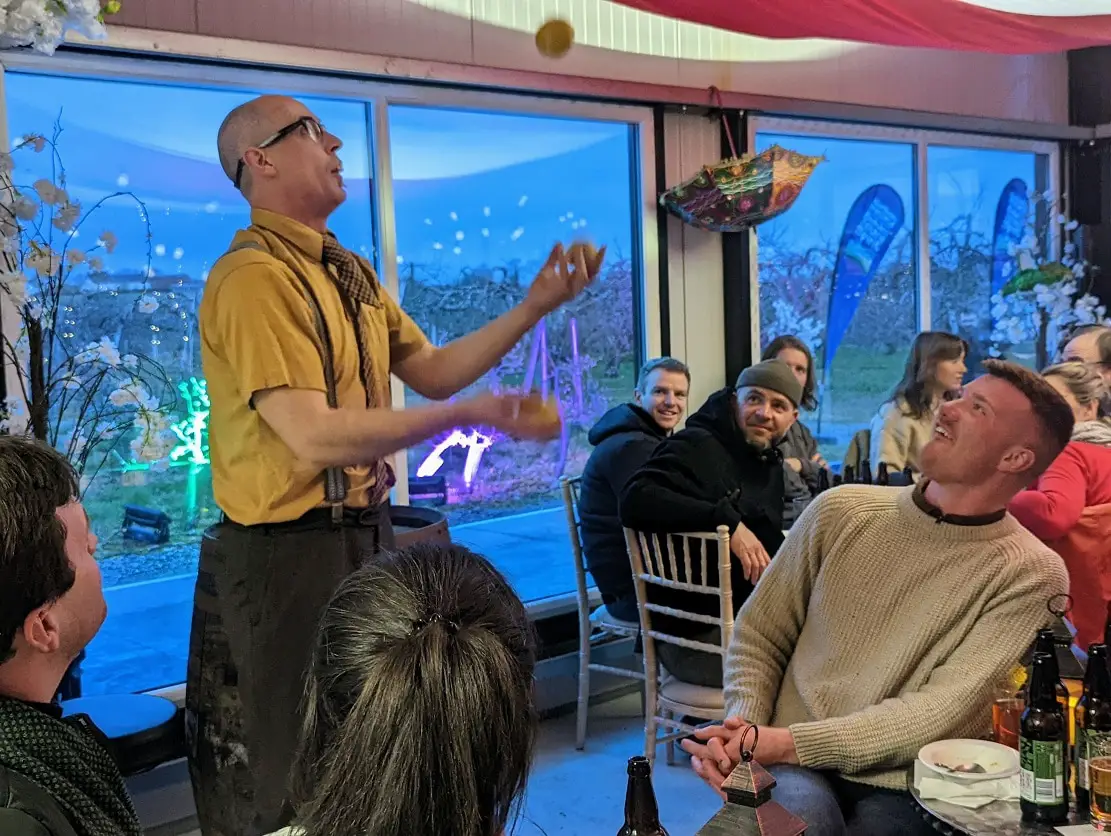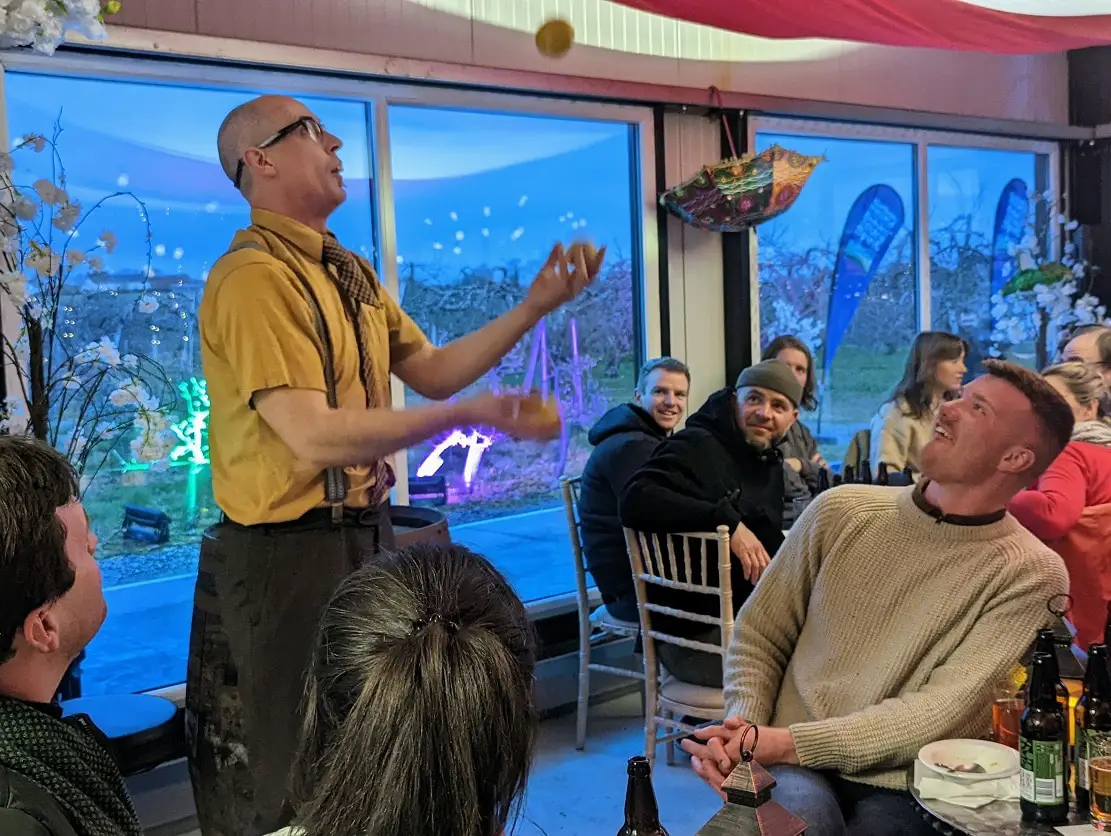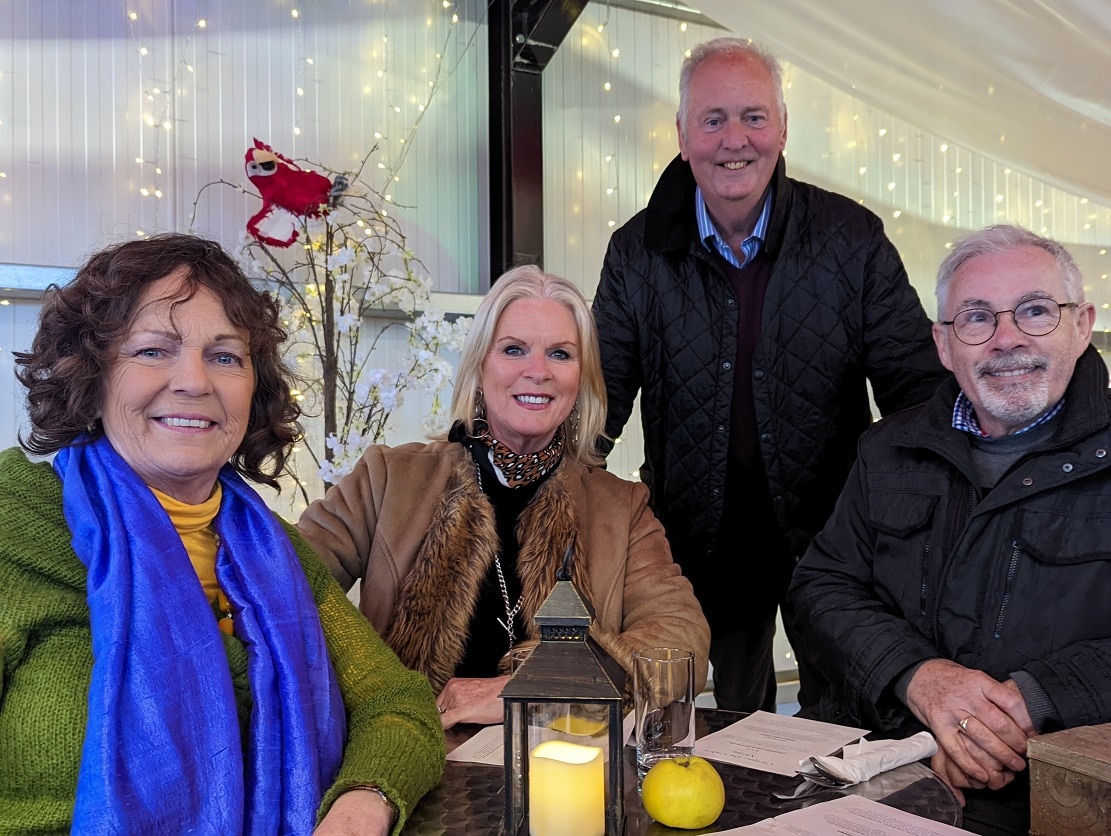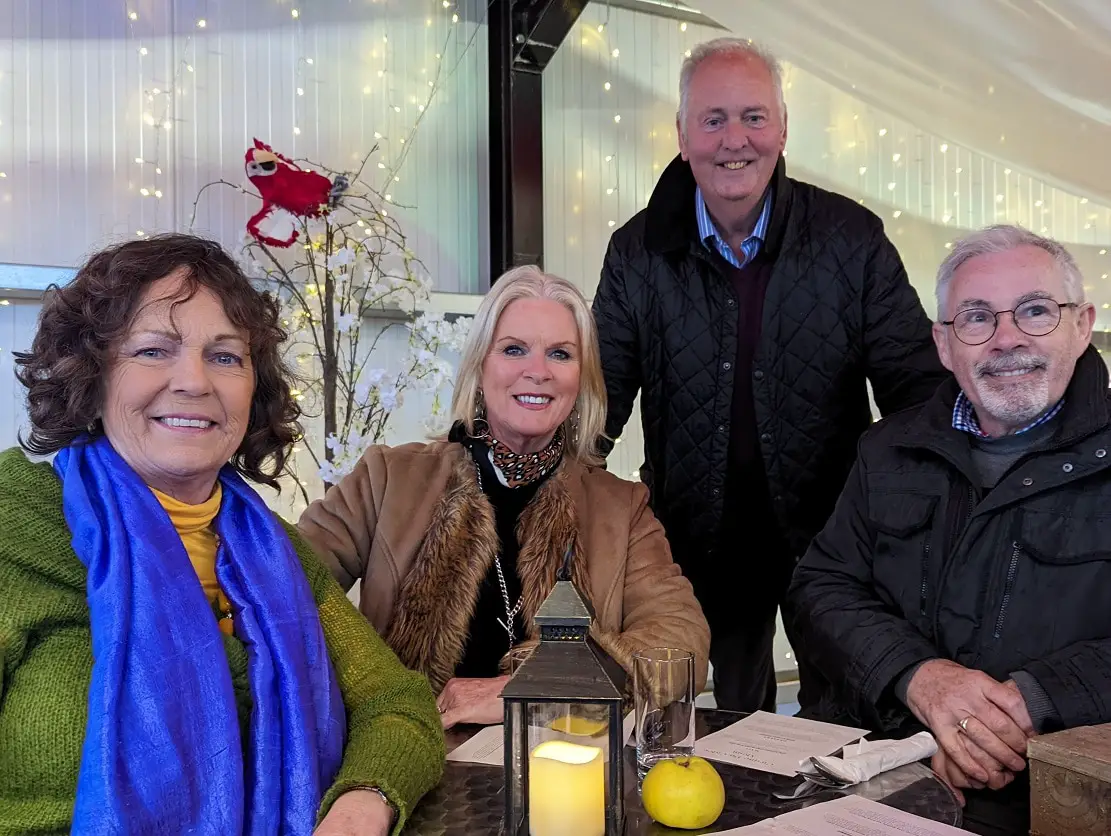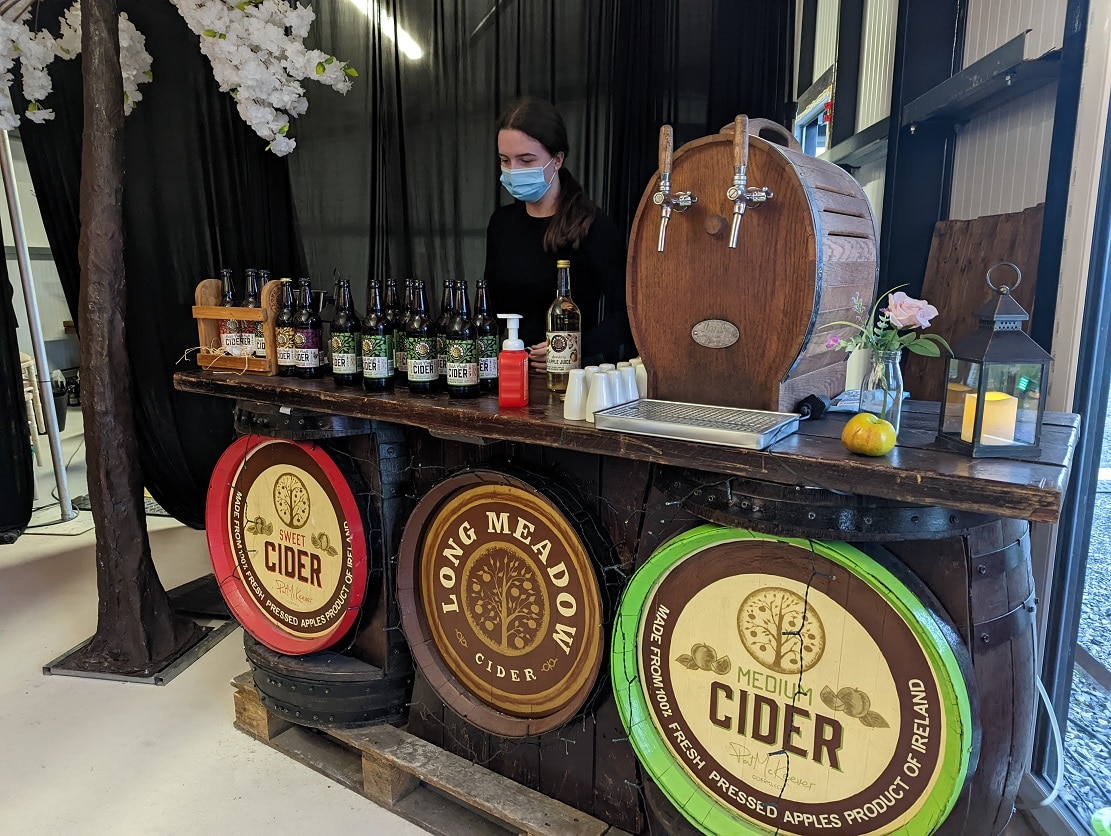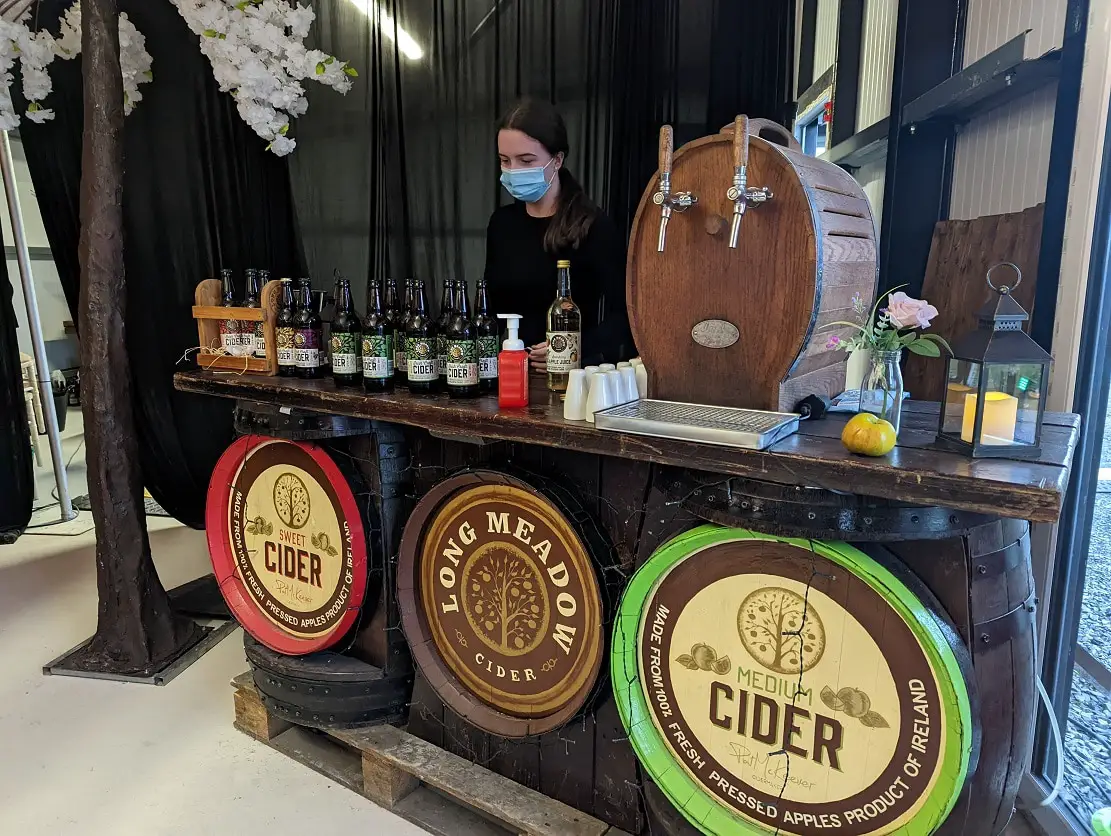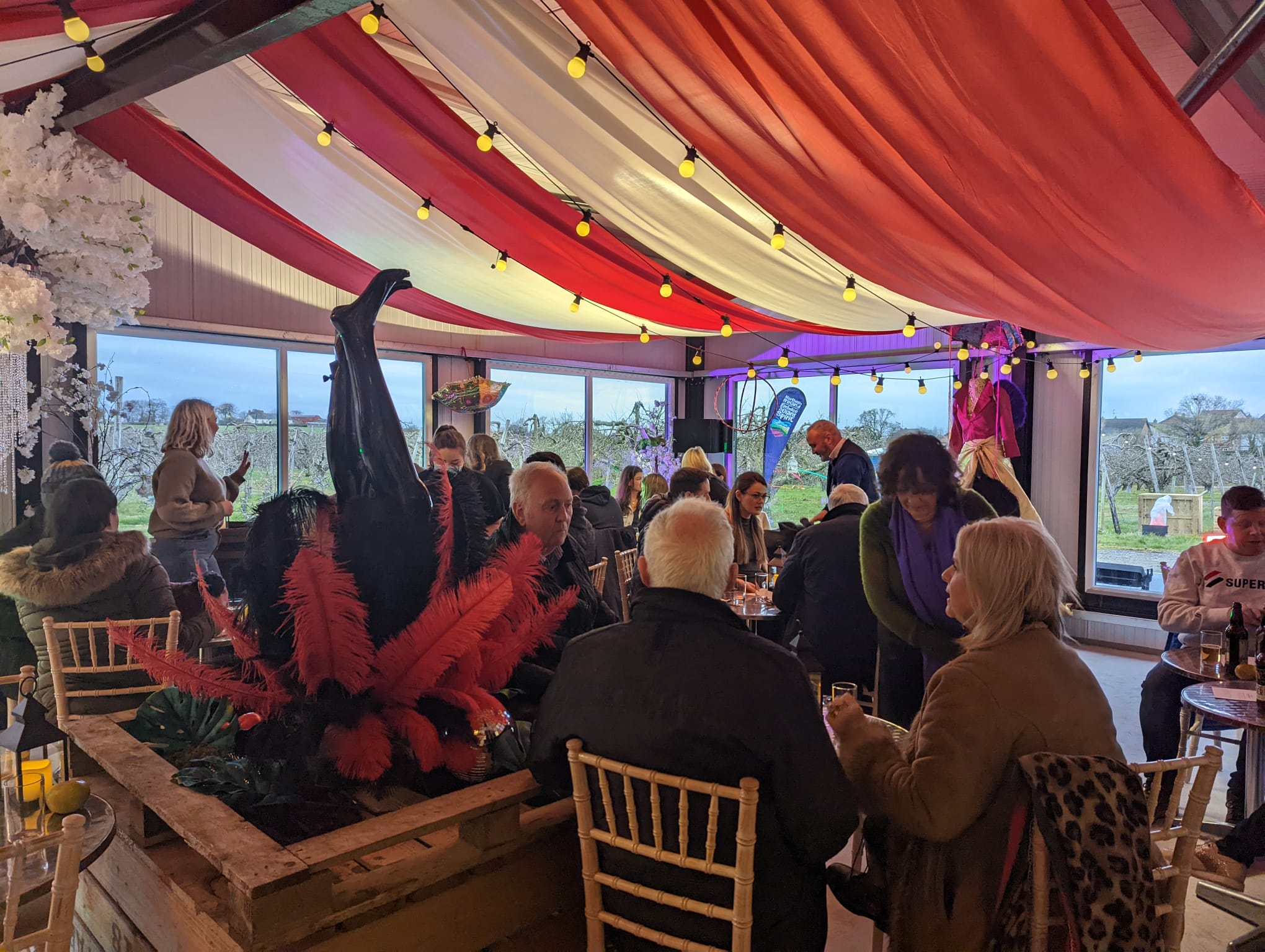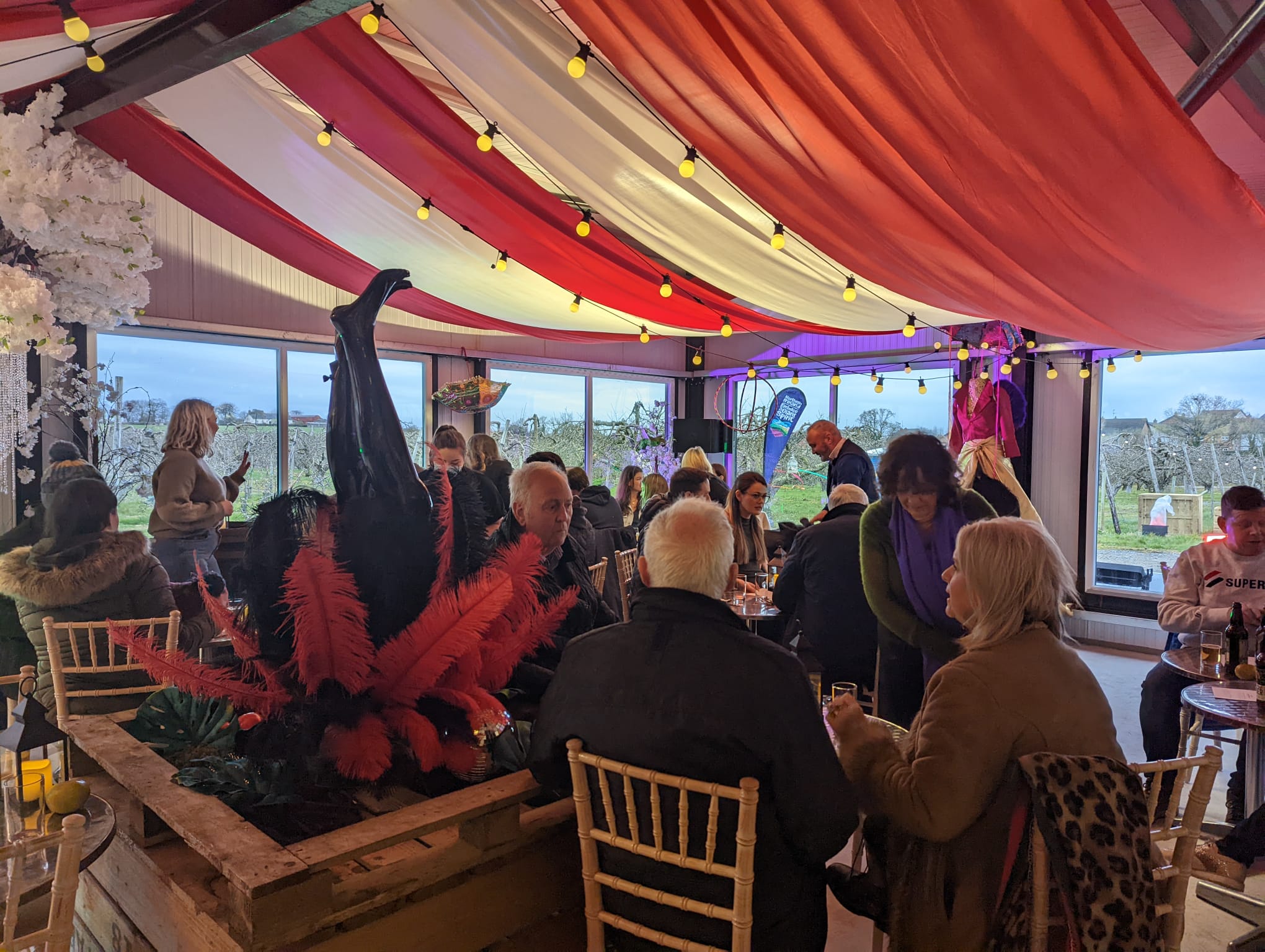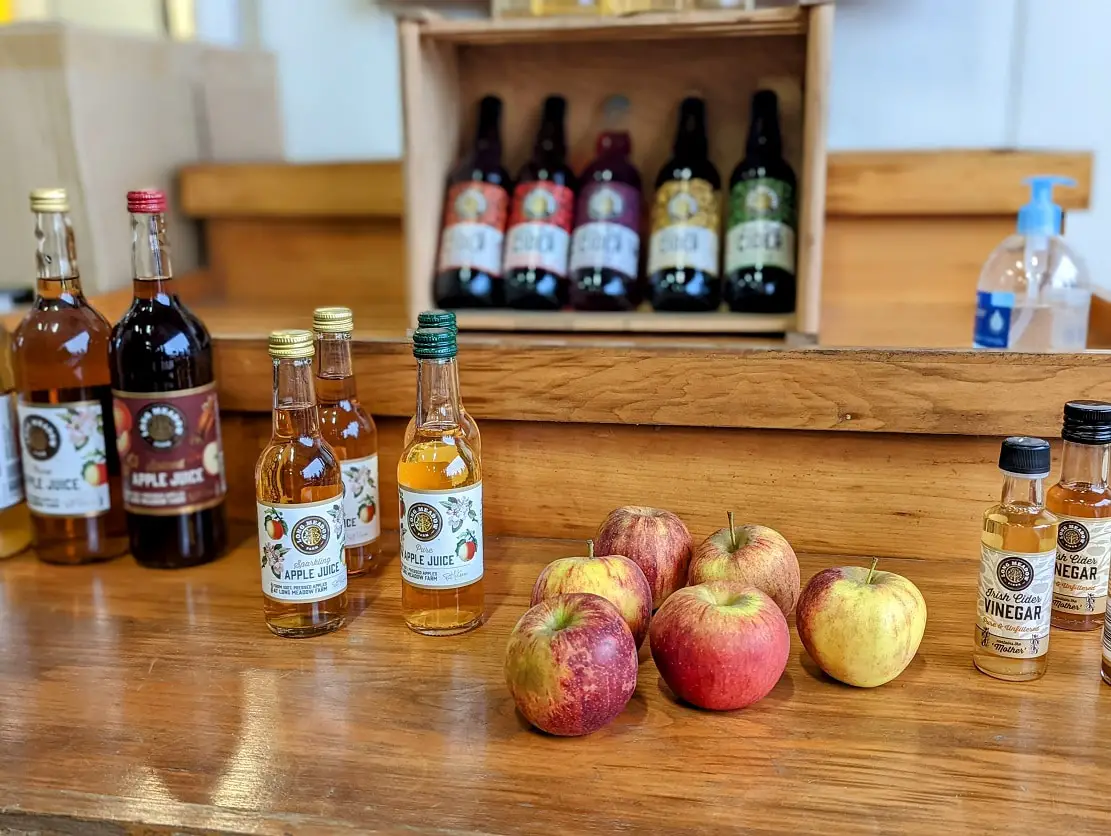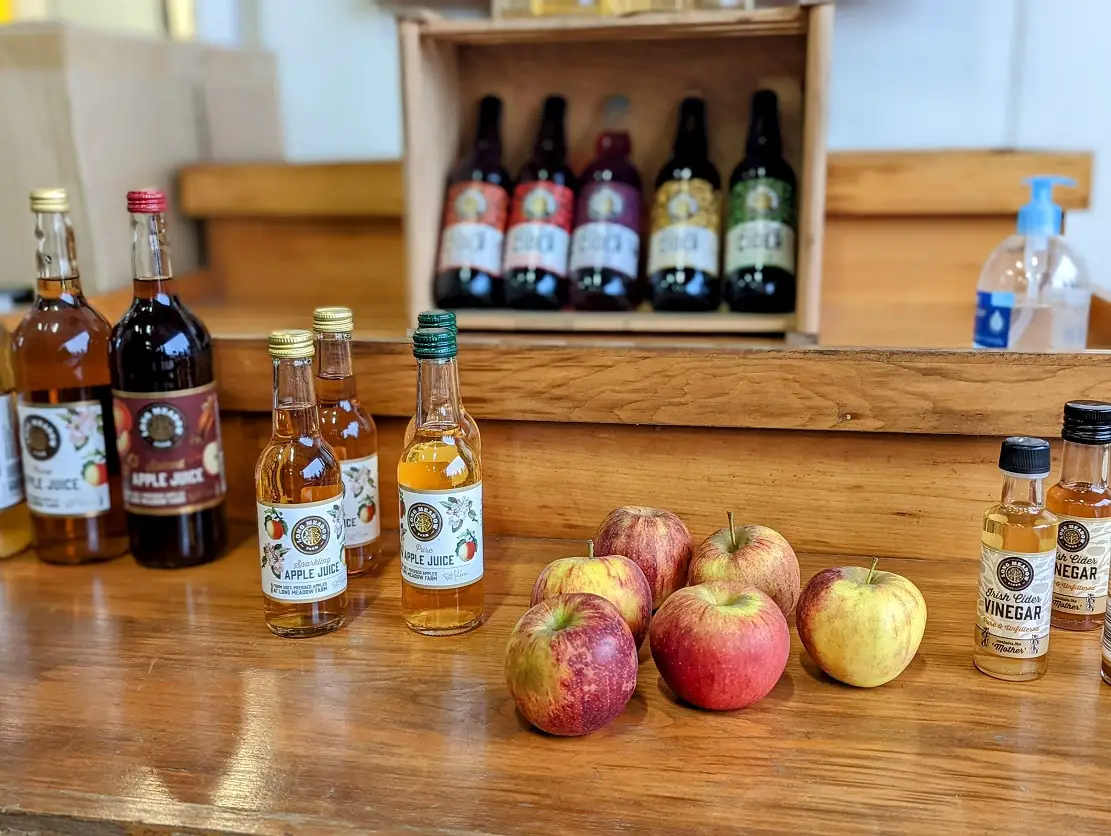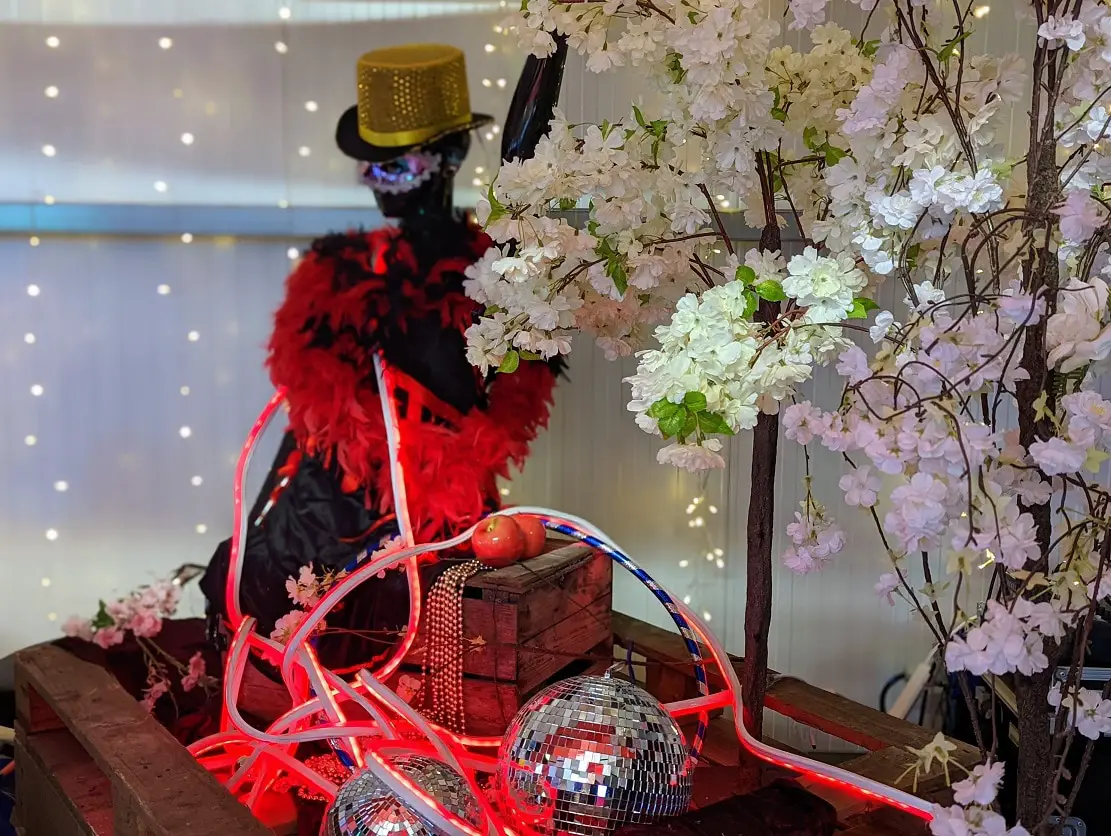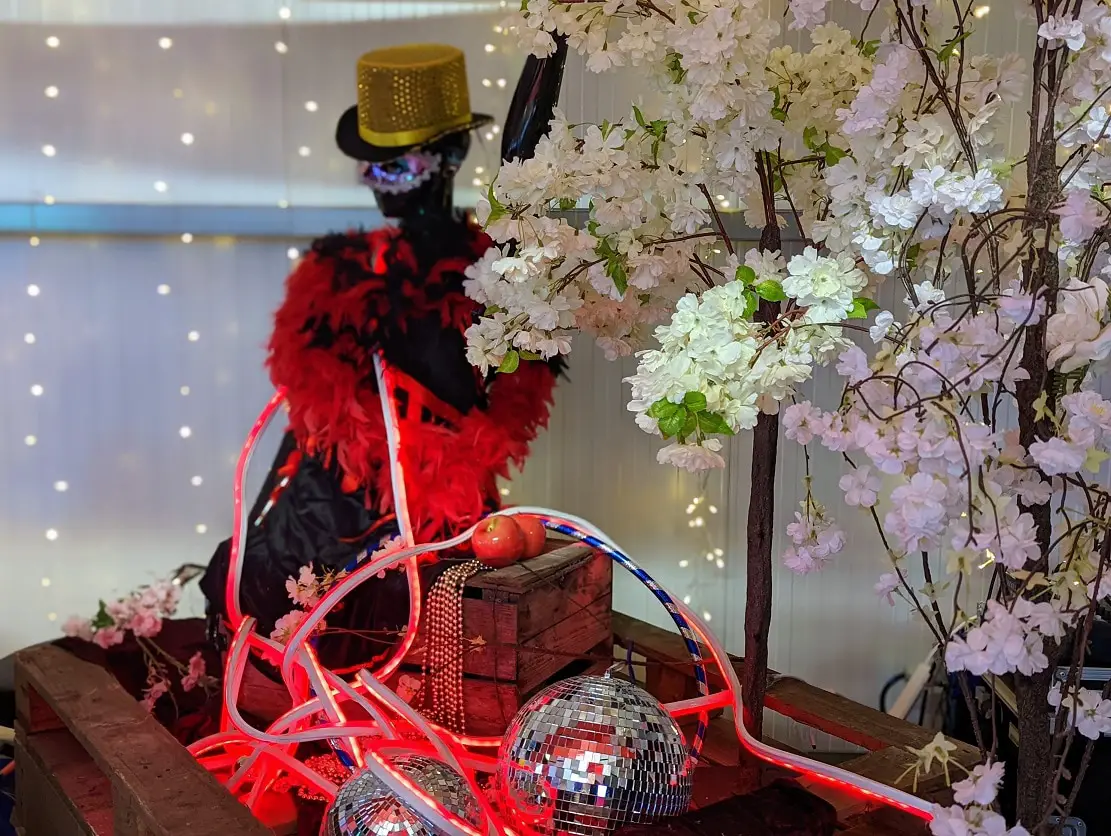 Sign Up To Our Newsletter