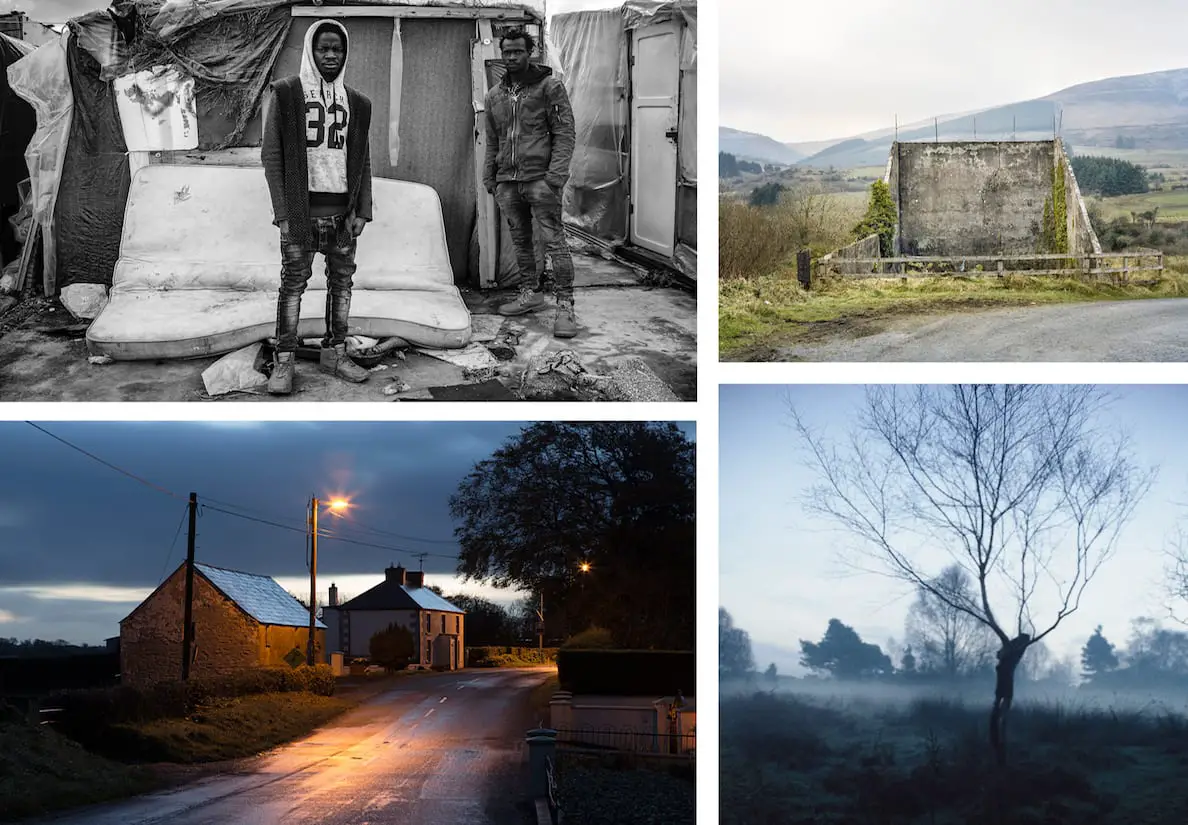 The John Hewitt International Summer School is returning to The Market Place Theatre in July, and as ever, will feature the finest visual arts exhibitions.
This year, no fewer than four exhibitions will be on display from July 23 to September 1.
'The Handball Alley' is a new exhibition by multi award-winning photographer Kenneth O'Halloran, showing him at the peak of his powers.
It focuses on his colour work from Ireland, and centres on a large installation of his magisterial series 'The Handball Alley'.
For this exhibition, O'Halloran visited, photographed and documented nearly a hundred abandoned courts in Ireland and Northern Ireland last year.
A century ago, handball was one of the most beloved sports in Ireland, it's typical three-walled alley, or court, a fixture in villages and at crossroads.
Handball Alleys were more than just places for people to come and play handball. People came to socialise, to dance.
These now silent structures have been reclaimed by the land, and attest to the passing of time and to the changing dynamics of rural communities, open-air theatres where the ghosts of a lost civilisation linger.
Kenneth O'Halloran was born in County Clare. A graduate of the Institute of Art, Design and Technology in Dun Laoghaire, he also holds a Masters in Fine Art Photography from The University of Ulster.
O'Halloran's work has appeared in numerous international publications, including The New York Times Magazine, The Sunday Times Magazine, Stern, Le Monde, TIME, GEO, The Financial Times Magazine and Cosmopolitan Magazine.
Over the past year photographer Kevin Fox has worked with the people of Drum to create a unique photographic portrait of this County Monaghan village entitled 'Drum: Portrait Of A Village'.
A sustained process of engagement and dialogue with local people and community leaders has informed the development of the work.
Adopting this slow and reflective approach has enabled the artist to go beyond surface representations to reveal a nuanced, authentic portrayal of the village.
Fox's evocative photographs reflect the resilience of the people and capture the pastoral beauty of Drum's undulating drumlins and lakes.
Kevin Fox is a photographer and lecturer at Griffith College, Dublin. He has a MA in Digital Arts from University of the Arts London, and BA Hons Degree in Photography from DIT.
'Daily Lives – Asylum Seekers In Italy And Ireland' is an exhibition by Mariusz Smiejek, documenting the lived experiences of asylum seekers in Italy and Ireland, North and South.
The images capture a range of emotions and coping strategies including resilience and fortitude, in the face of abject destitution.
Mariusz Smiejek is an award-winning photojournalist from Poland where he was professionally trained by National Geographic.
His work at the Institute for Conflict Research in Belfast is dedicated to exposing issues related to conflict transformation in its many guises, including working with former combatants, families affected by conflict and those seeking a haven in Northern Ireland from conflict elsewhere.
'Travelling in a Strange Land' is a creative collaboration between Sonya Whitefield and acclaimed writer David Park.
The images in this exhibition arise from Whitefield's personal response to Park's new novel of the same title. The works explore a journey of familial love and loss.
Using mostly traditional photographic processes, Whitefield brings the central character's love of photography alive with influences from the old masters such as Bill Brandt and Alfred Stieglitz.
This series of photographs, with accompanying text, presents a moving, thoughtful and at times chilling reflection of a very human story.
Admission to all exhibitions is free. For further information, visit the website at www.visitarmagh.com/marketplacetheatre You can also follow developments on Facebook (www.facebook.com/marketplacearmagh) and Twitter (www.twitter.com/mptarmagh) for the latest information and video previews.
Sign Up To Our Newsletter