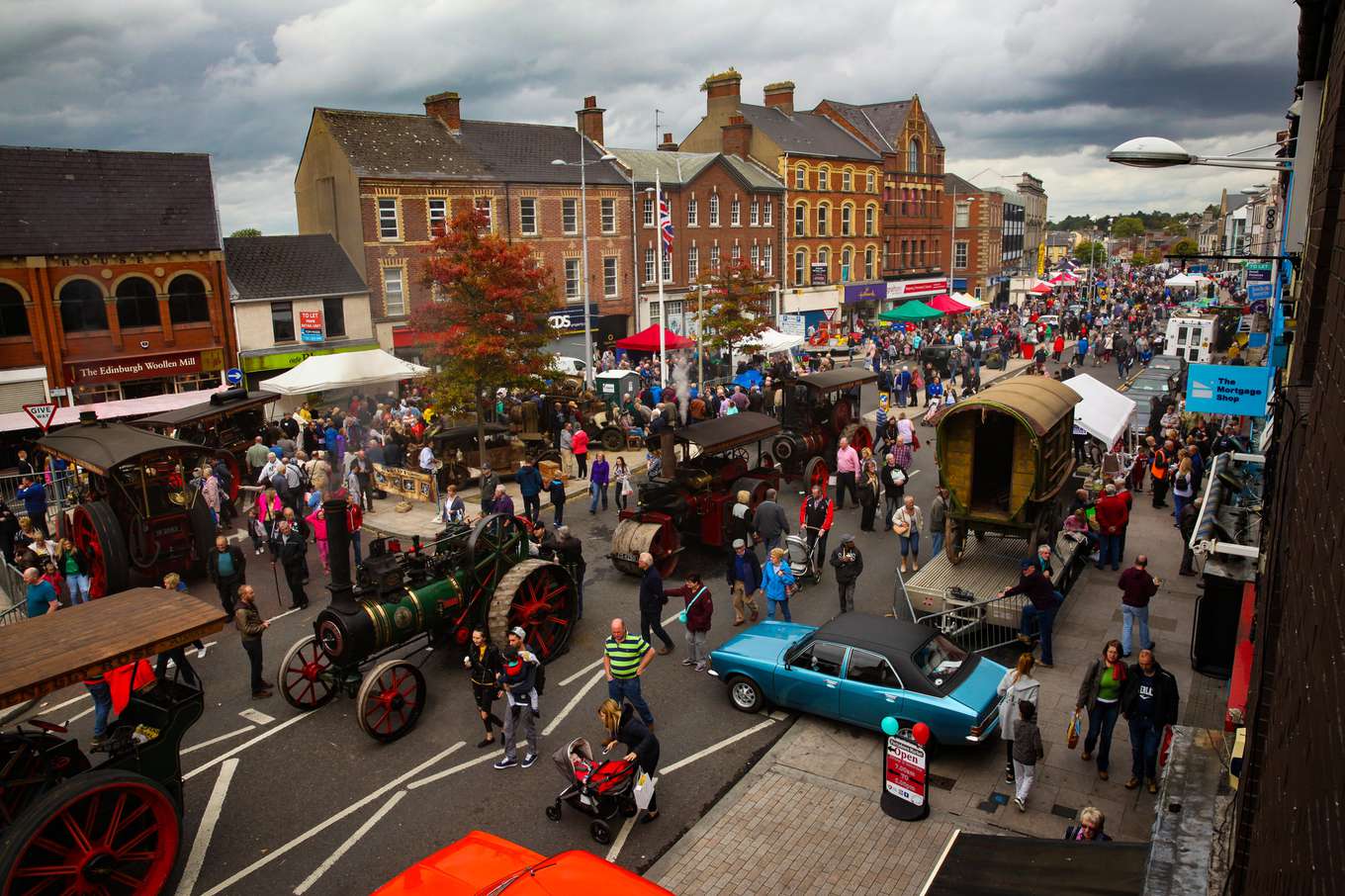 Country Comes to Town has something for everybody. That's the secret of its phenomenal success.
Right in the centre of the town you'll find hundreds of vintage vehicles, steam traction engines, bouncy castles, familiar country musicians, street food, children's entertainers, petting animals, trading stalls and living history exhibitions. And at the Pleasure Gardens, there will be Connemara and Welsh ponies and some wonderful coaches and horse-drawn wagons.
Whether you're young or old, there will always be something to enjoy, educate and entertain at this festival.
It has been said (though there's little evidence to back it up) that the Vikings once sailed up the River Bann as far as the Point of Whitecote (Sharkey's Bog) and then marched overland to ravage and pillage the City of Armagh.
It's likely that the people of Portadown at that time were delighted that those wild Norsemen left us alone on that occasion.
We mightn't be so lucky in 2019 though – that's all we're saying here! Just keep your wits about you as you travel round our entertainment on 21st September!
Sign Up To Our Newsletter