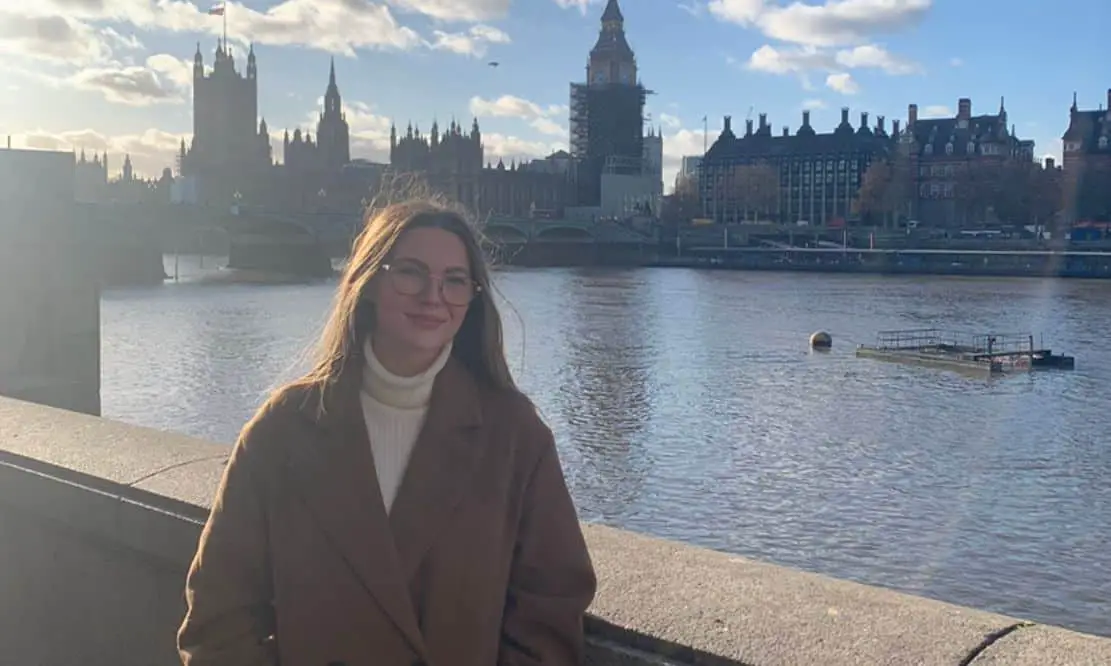 Pull out your shoulder padded-power suit and run a brush through that Flock of Seagulls because Basil Sheils are rolling it back to the 1980's for one night only and all in aid of a fantastic cause!
Local girl, Lauren Nugent from Keady, together with four fellow students, have chosen to visit a special school in Cambodia as part of their elective Occupational Therapy placement at Ulster University.
Here, the budding physiotherapists will work alongside underprivileged students ranging in age from five to 18 years of age.
The Cambodian students they are visiting suffer with various learning and physical disabilities such as epilepsy, autism, cerebral palsy, brain injury, stroke and HIV and not only require physiotherapy to assist with their fine and gross motor skills but according to Lauren they also benefit from learning "life skills".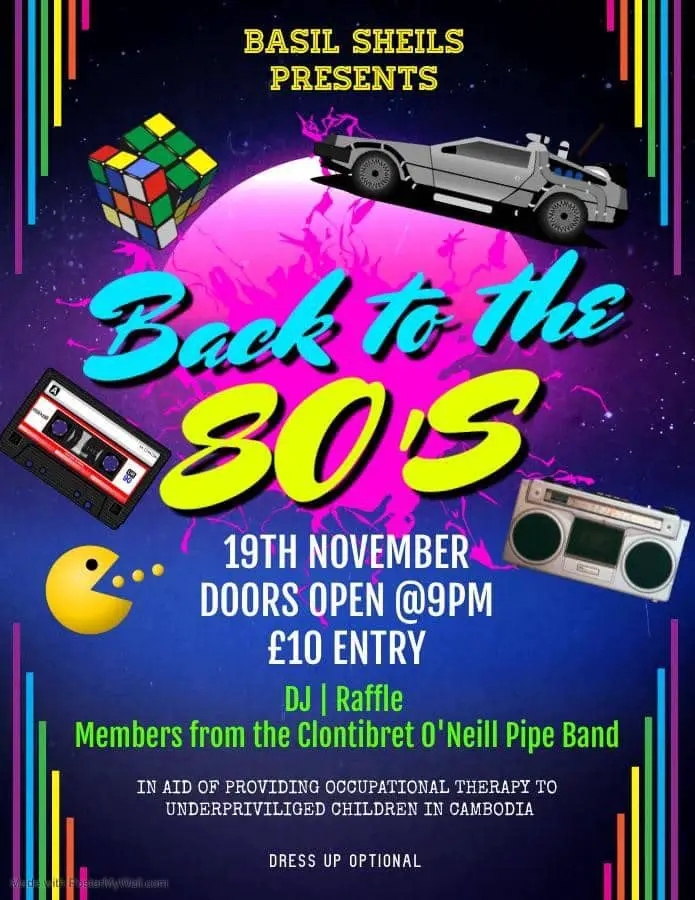 Speaking to Armagh I Lauren explained that she and the team will be spending four and a half to five weeks at the school, working whilst the students' classes and routines continue as normal, with the aim of helping to improve their motor function, coordination and strength whilst also giving students the skills they need to go out into the world.
Lauren, who has a longstanding relationship with Basil Sheils, has said of the venue, "they have been really great in helping us out".
Basil Sheils are keen to ensure the team get to Cambodia and so they have laid on a righteous Back to the 80's disco night on Saturday November 19 from 9pm to help raise the funds. Yes way!
The DJ will be spinning you right round, baby, right round with a night of all the best 80's bangers and as if the music alone wasn't enough reason to be there, they have also put on a raffle with tickets sold on the evening.
The proceeds from the raffle and ticket sales will be put towards getting Lauren and her team to Cambodia where they will provide much needed care and support.
Dress up on the evening is optional, but encouraged. Both Lauren and the team at Basil Sheils would love to see you all looking fly for this incredible fundraiser and, since mullets are back, most of you are already half-way there.
If you are unable to make it on the evening but would still like to contribute to the fund, you can do so via the Go Fund Me page here.
Back to the 80's, Basil Sheils
Date: Saturday November 19, 2022 | Doors Open 9pm
Tickets: £10.00
Sign Up To Our Newsletter