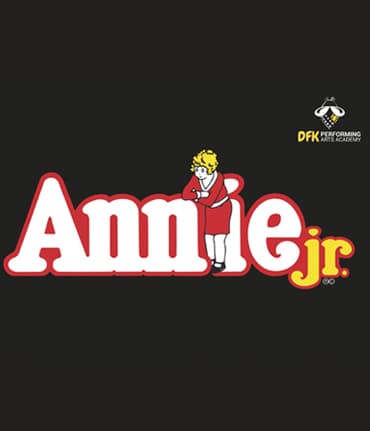 For one night only, DFK Performing Arts Academy presents Annie Jr. This timeless tale of Little Orphan Annie is back, giving a whole new generation the chance to experience this classic musical about never giving up hope.
Annie JR. follows the story of an orphan named Annie living a "hard-knock life" at The New York City Municipal Orphanage run by the cruel Miss Hannigan. Annie dreams of being reunited with her parents and takes action to find them. The show includes the popular songs 'It's The Hard-Knock Life, 'Easy Street', 'N.Y.C.' and the ever-optimistic 'Tomorrow'.
Annie Junior is a fabulous show performed by DFK's talented and vibrant young performers aged five to seventeen. Our performers all live locally and can't wait to get back on stage to bring this wonderful story to life.
You won't be disappointed!
Book by Thomas Meehan | Music by Charles Strauss | Lyrics by Martin Charnin
Saturday July 2, 2022
6.30pm | £10.00
Sign Up To Our Newsletter