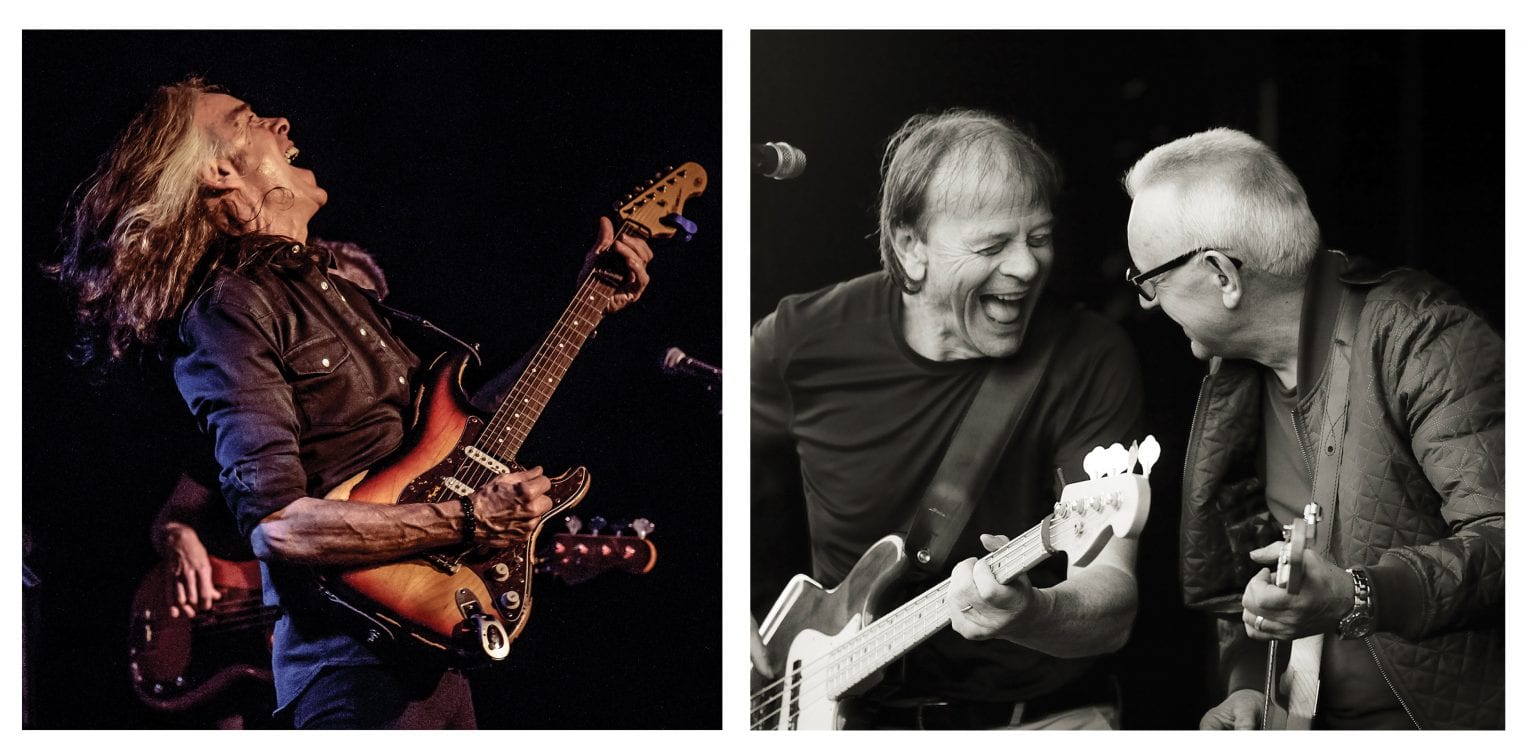 Armagh's iconic 7 Hills Blues Fest returns for an eighth summer, bringing world-class talent to more than 20 venues and locations across the celebrated Cathedral City.
Firmly established as one of the great blues and roots music events in the UK and Ireland, and set to be the jewel in the crown of a series of wonderful summer events across the region, this year's line-up promises another unmissable weekend of music and entertainment for all ages.
The Market Place Theatre will be hosting performances with The Don Baker & Rob Strong Band on Thursday and Friday 9-10 August.
Two of Ireland's best ever blues/soul musicians, Don Baker and Rob Strong, have collaborated to record a brand new album and tour many of Ireland's finest venues in 2018.
Already the band have sold out their first three concerts in Dublin.
Don Baker has proven to be a prolific singer/songwriter/musician for more than 50 years, with a huge number one single, 'Winner in You'.
He was rated by Bono of U2 as 'the best harmonica player in the world'.
The legendary Rob Strong, famous with The Plattermen, will perform on bass guitar and lead vocals. Tickets for the performance are priced £15 each.
Then on Friday, August 10, there's a free performance with The Pat McManus Band, a powerful three-piece blues rock trio, headed up by the former 'Mama's Boys' and 'Celtus' guitarist | violinist virtuoso Pat McManus.
Pat is considered to be one of the last remaining individual guitar heroes of a generation of Irish guitarists.
Pat has gone on to a hugely successful career with award-winning recordings and performances across the globe and here in Ireland with drummer Paul Faloon and bass player Martin McDermott.
So get out and about and let's get some blistering summer blues: best served chilled!
These events can be booked online at www.visitarmagh.com/marketplacetheatre or through the Box Office on [028] 3752 1821.
And to keep up-to-date with the latest news at the Market Place Theatre, you can follow us on Facebook (www.facebook.com/marketplacearmagh) and Twitter (www.twitter.com/mptarmagh) where you will find all the latest information, special offers and video previews.
Sign Up To Our Newsletter