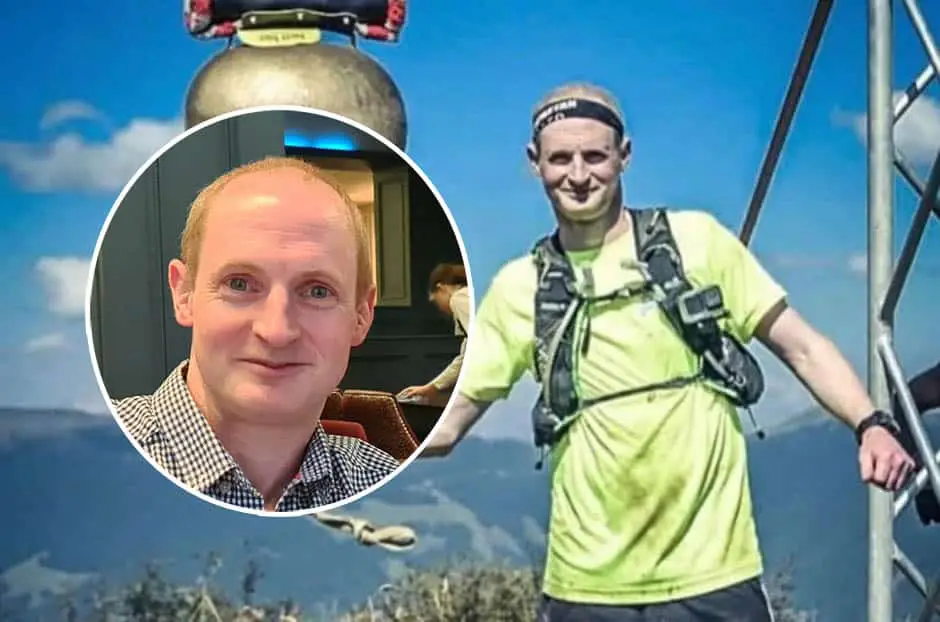 Tributes have been paid to a County Tyrone man who died just days after completing three long-distance trail runs in two days in the Austrian Alps.
Malcolm McDonald, who was a fitness enthusiast and ultra runner, completed the gruelling Spartan Trifecta Weekend Kaprun last weekend.
Tragically, he passed away earlier this week.
His sister, Heather, posting under the last photos of him, said: "Oh Mal, my darling wee brother, I'm devastated beyond measure. You were full of adventure and joy and I don't know how I'm going to survive all of this heartache. Love you forever. Heather xxx."
Mid Ulster Mountaineers, posting on Friday morning, said: "It is with great sadness for all us this morning to learn of the passing of our esteemed member, Malcom Mcdonald.
"Malcom was a very popular member and was always up for a challenge. There is little peace knowing that Malcom achieved his Spartan goal in Austria and spent his last moments doing something he loved. He will be dearly missed by the Hallions. Our thoughts and prayers go out to his entire family circle and friends at this sad time."
Malcolm also took part in the Iron Dads challenge at Craigavon Lakes at the end of August.
One woman wrote: "Malcom was a great guy to be around. Not too many people would run a half marathon in the morning only to come out again and run another seven miles in support of Iron Dads marathon."
Dozens of tributes were paid to a man who was clearly endeared himself to those he encountered.
One person commented: "Absolutely heartbreaking to hear this sad news today. You were a great and loyal friend as well as being my manager in Tesco..I will miss you dearly ..A true and loyal friend."
Another added: "From congratulating you on this achievement [Spartan Challenge] to your devastating loss, I am so saddened to hear your light has gone out in the world, my deepest sympathies to your family."
One man described Malcolm as "one of life's gentlemen and one of my favourite people to hike alongside.
Taken far far far too soon. Our love and condolences are with his family."
A cousin commented: "Rest in peace my dear Cousin. Malcolm Mcdonald was simply the best and anyone who knew him was truly blessed. My thoughts and prayers are with his whole family.
One person wrote: "He died doing what he loved."
Funeral arrangements have not been published at this stage
Our condolences to Malcolm's family and friends at this difficult time.
Sign Up To Our Newsletter