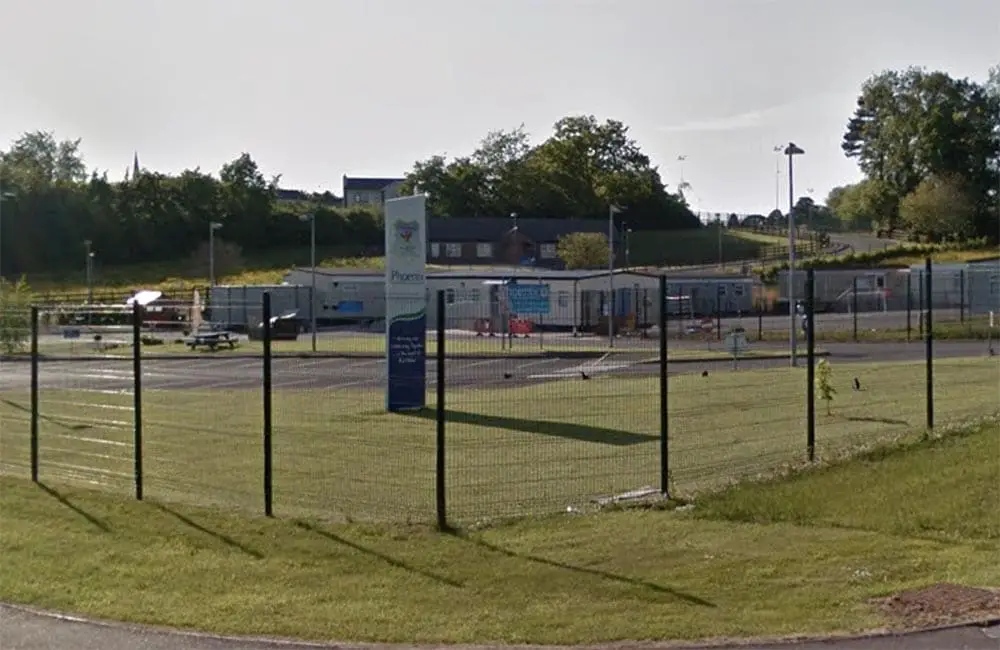 Mid Ulster District Council's planning department is currently considering an application for the redevelopment of a Cookstown primary school.
The application has been submitted by agent Resolve Planning and Development on behalf of the trustees of Phoenix Integrated Primary School.
If approved, the application will see the school and a nursery unit redeveloped at its Fountain Road site.
The existing temporary school accommodation will be replaced by a seven classroom primary school and nursery unit.
Associated hard and soft play areas will also be created to include a sports pitch and vegetable garden, landscaping, ground mounted solar panels, retaining wall structures and a new underground drainage system.
The existing access point to the school, via the Fountain Road will be retained. However, the layout will be reconfigured.
The application notes changes will be made to "internal vehicular and pedestrian network including car parking, car drop off areas and zebra crossing points".
Approval has also been sought for the demolition of the existing school accommodation.
The application was lodged with Mid Ulster District Council on Thursday, October 22 and validated on the same day.
Speaking about the application, the school's principal, Heather Watson said she was excited about the future of shared education in Cookstown.
"We are really excited about the future for the school," said Mrs Watson.
"This development, if approved will be a great boost to the future of shared education in Cookstown and in general.
"It is an exciting time for all involved."
The application will be advertised until Tuesday, November 24.
Sign Up To Our Newsletter