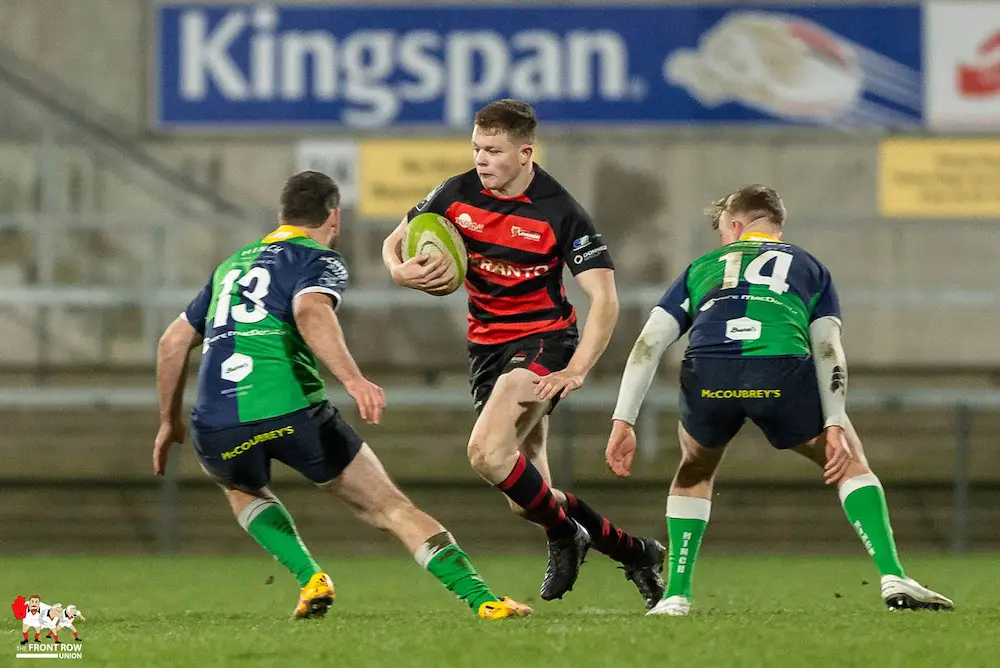 Ulster Rugby has just completed their celebration of domestic rugby with an end of season online awards ceremony.
It was good news for City of Armagh RFC with four nominations from the club.
For the Ken Goodall Club Player of the Year, Shea O'Brien and Nigel Simpson both received nominations along with Ballynahinch player, Ross Adair.
It was Armagh's O'Brien who came out on top in the judges eyes, much to the delight of all the members and supporters of the Armagh club.
Club coach, Willie Faloon commented: "Shea was a much deserved winner of the award for a really solid set of performances on our First XV during the season.
"His man-of-the-match award in the Ulster Senior Cup Final was the icing on the cake, capping a fine season. Nigel's nomination was also well deserved for a player who was a key performer for us throughout the season."
In addition to the two senior player nominations, City of Armagh remarkably also had two nominations for Youth Player of the Year, in brothers, Sam and John Glasgow.
Although both boys were pipped to the award by Ballyclare RFC's Jack Milton, they deserve great credit having given outstanding performances all season for City of Armagh U18s.
The highlight of the boys season was capturing the Ulster Carpets League Final for the U18 side with a comprehensive victory over Ballyclare RFC.
Club President, James Scott congratulated all four players on their Ulster nominations and in particular Shea O'Brien for winning the prestigious senior award.
"City of Armagh had a fine season at senior and youth level despite the abrupt end to rugby activities," he said.
"Our four nominations reflected our club strengths and our youth development policy in particular continues to play an important role for us as a club."
Gary Leslie, IRFU Ulster Branch President, added: "Unfortunately we are not in a position this year to hold our usual end-of-season awards ceremony, which is eagerly anticipated by those involved in both the professional and domestic game.
"However, it is important that we still acknowledge the outstanding performances and contributions of those involved in club and school rugby, in what was a season prematurely cancelled due to the onset of coronavirus.
"I would like to take this opportunity to congratulate those who did achieve some form of success on the rugby pitches this season, and also to thank all the superb volunteers for their ongoing service to our game. All our domestic rugby award winners are well deserved and I send them my warmest congratulations.
"I look forward to hopefully seeing you all again soon, when it is safe for rugby to resume."
Sign Up To Our Newsletter