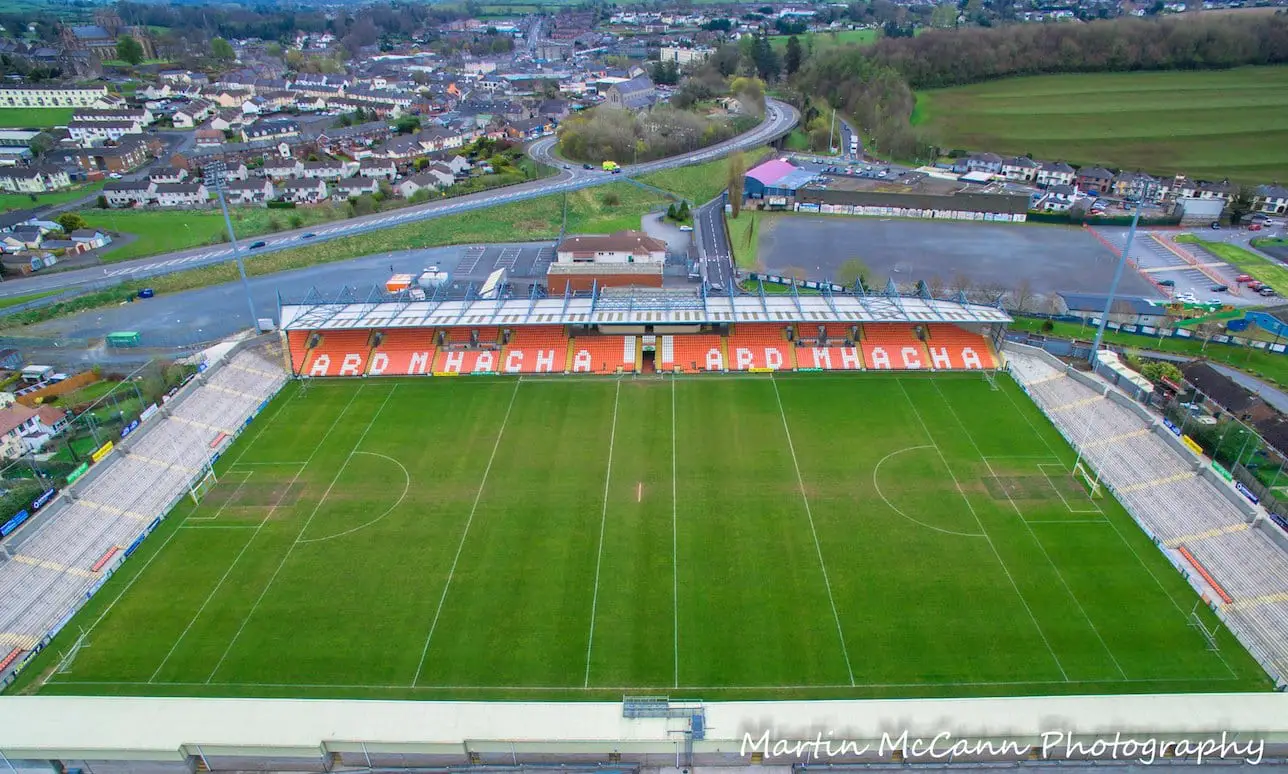 The Athletic Grounds in Armagh could play host to an Ulster Rugby match for the first time ever.
The 18,500-seater venue is one of a number of GAA stadiums being considered for a pre-season game as the playing surface at Kingspan Stadium – the home of Ulster Rugby – gets redeveloped.
The BBC reports that Ulster Rugby have approached Ulster GAA, with Healy Park in Omagh and Derry's Celtic Park also on the list of potential venues.
While it would be a historic first for the Athletic Grounds, it wouldn't be for the GAA.
The precedent of allowing rugby to be played at GAA venues was set in 2005 when the GAA altered Rule 42, which prohibited non-association games to be played at GAA venues, to allow the Republic of Ireland and Irish Rugby to host home games at Croke Park while the Aviva Stadium was renovated.
The Athletic Grounds sits just a few hundred yards from the home of the City of Armagh Rugby Club, who will play in the top division of the All0-Ireland League for the first time ever this season.
Not only would it mark an historic first but it would be a huge sporting boost for the city.
Sign Up To Our Newsletter