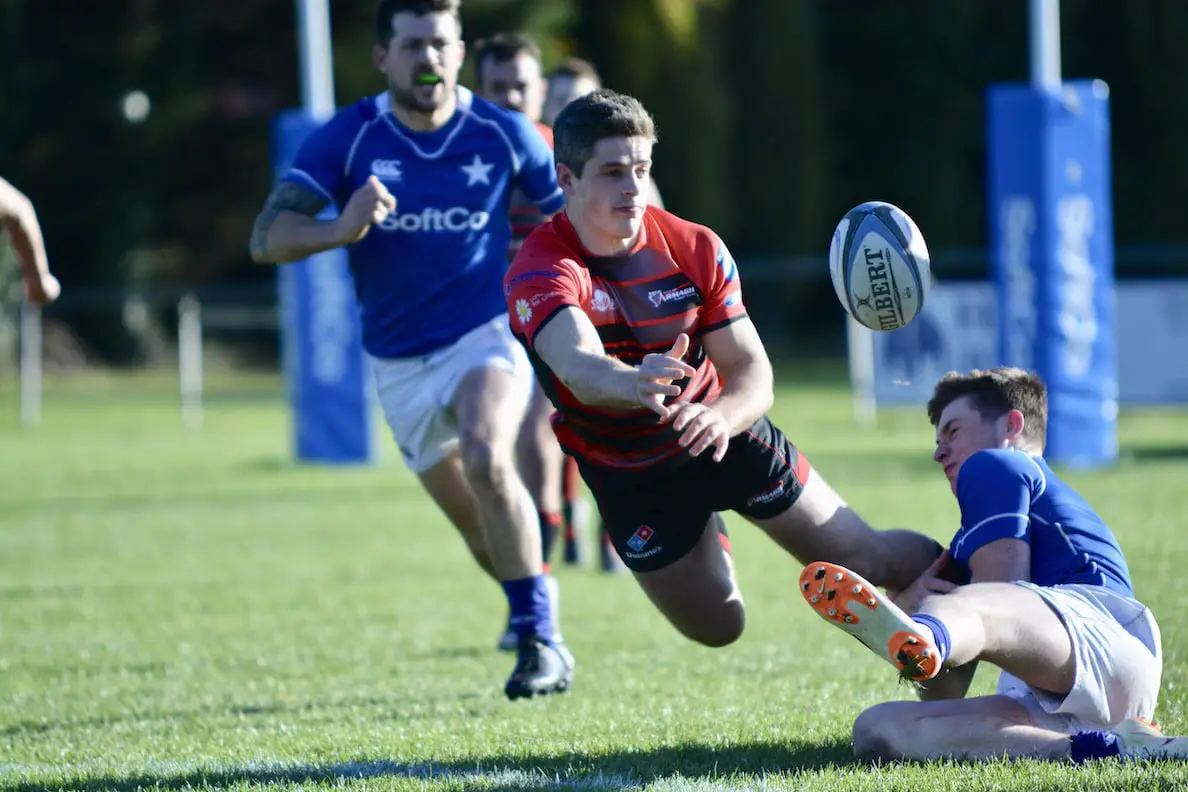 St Marys College 27 City of Armagh 11
In the All Ireland League, City of Armagh travelled to Dublin on Saturday to play St Marys College, looking to follow up their excellent home win against Malone.
St Marys College had been relegated from Division 1A and were keen to bounce back after a heavy defeat on the road at Ballymena.
In mild, autumnal conditions, Armagh kicked off with the advantage of a stiff breeze and immediately exerted early pressure on the home side.
Two early penalties were kicked to touch and a driving maul almost reached the try line. Winger Andrew Willis was forced into touch 2 metres from the line when a try looked likely.
Outhalf Cormac Fox opened Armagh's account with a straight-forward penalty on 10 minutes for a 0-3 lead. The visitors continued to make a lively start to the game and on 15 minutes St Marys infringed again with a yellow card issued for a high tackle close to the try line. Fox converted for a 0-6 lead.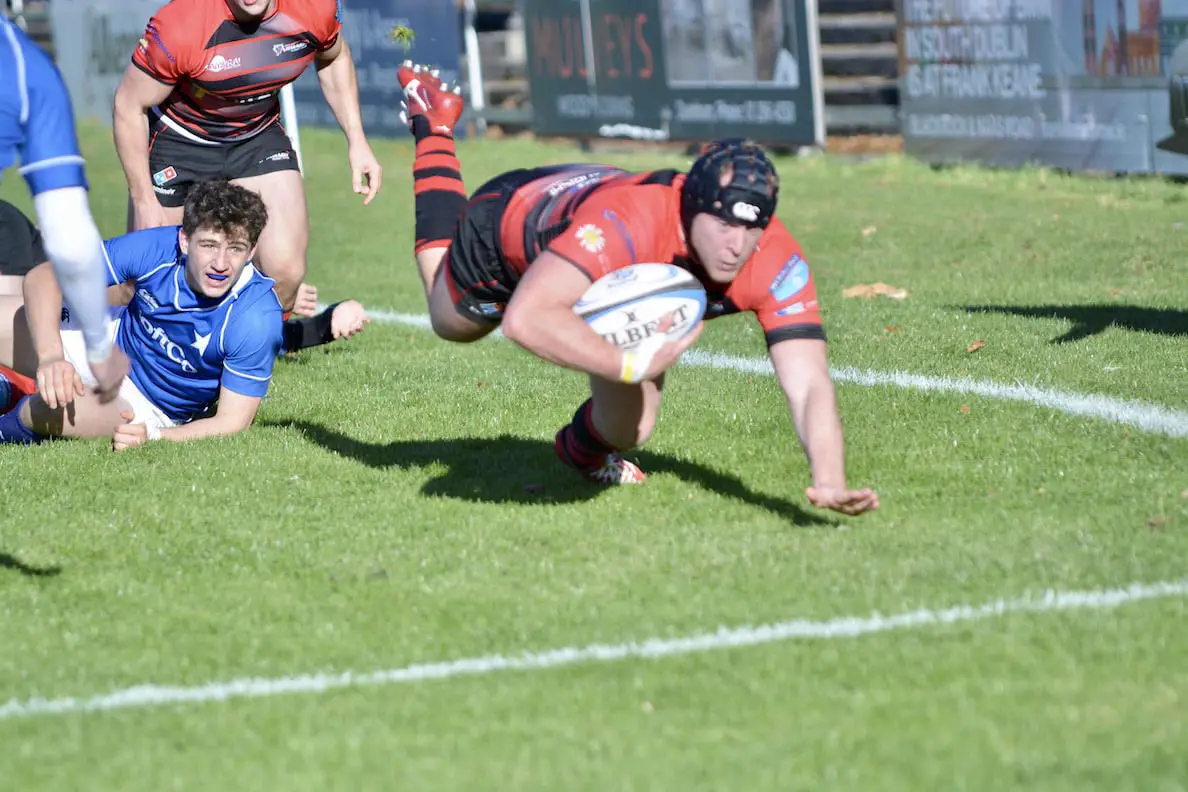 St Marys then had a couple of long range penalty attempts which went wide and as the match entered the second quarter, it was Armagh who were in the ascendancy again.
It was the visitors turn to fall foul of the referee when Andrew Willis received a yellow card for a high tackle. St Marys kicked to touch but Armagh were awarded a penalty at the lineout and launched an attack into the home 22.
The forwards drove for the line and hooker Andrew Smyth darted over in the corner for the game's opening try. The conversion was unsuccessful but Armagh now had a healthy 0-11 lead after 30 minutes play.
Five minutes before the break Armagh kicked possession up field and slick passing by St Mary's created an overlap for winger Mark Fogarty to score a crucial try before half time. The conversion was unsuccessful but St Marys had reduced arrears to 5-11.
The home sided looked to spread the ball to use their extra man and Armagh looked fragile in defence with St Marys nearly crossing for a second score in the corner.
The referee brought play back for a home penalty in front of the posts and Armagh were let off the hook
when the kick went wide as the whistle went for halftime.
The second half commenced with St Marys now having wind advantage and with only three minutes on the clock they got their second try of the match. A penalty was kicked into the corner and the St Marys forwards drove for the line.
Armagh's defence held firm but a missed tackle close to the ruck saw Cormac Foley cross for a try. The conversion from Conor Dean put the home team ahead 12-11.
Disaster struck for Armagh just five minutes later when the Dean chipped the ball over the visitor's defence and collected his kick, passing to his inside centre for a stunning try. It was unfortunate that both sets of fans agreed the scoring pass was forward but the damage had been done and the conversion now had St Marys ahead 19-11.
Armagh looked to respond but were unable to break through a well-marshalled home defence. On 63 minutes Armagh were awarded a penalty for yet another high tackle and looked to set up an attacking lineout deep in St Marys territory.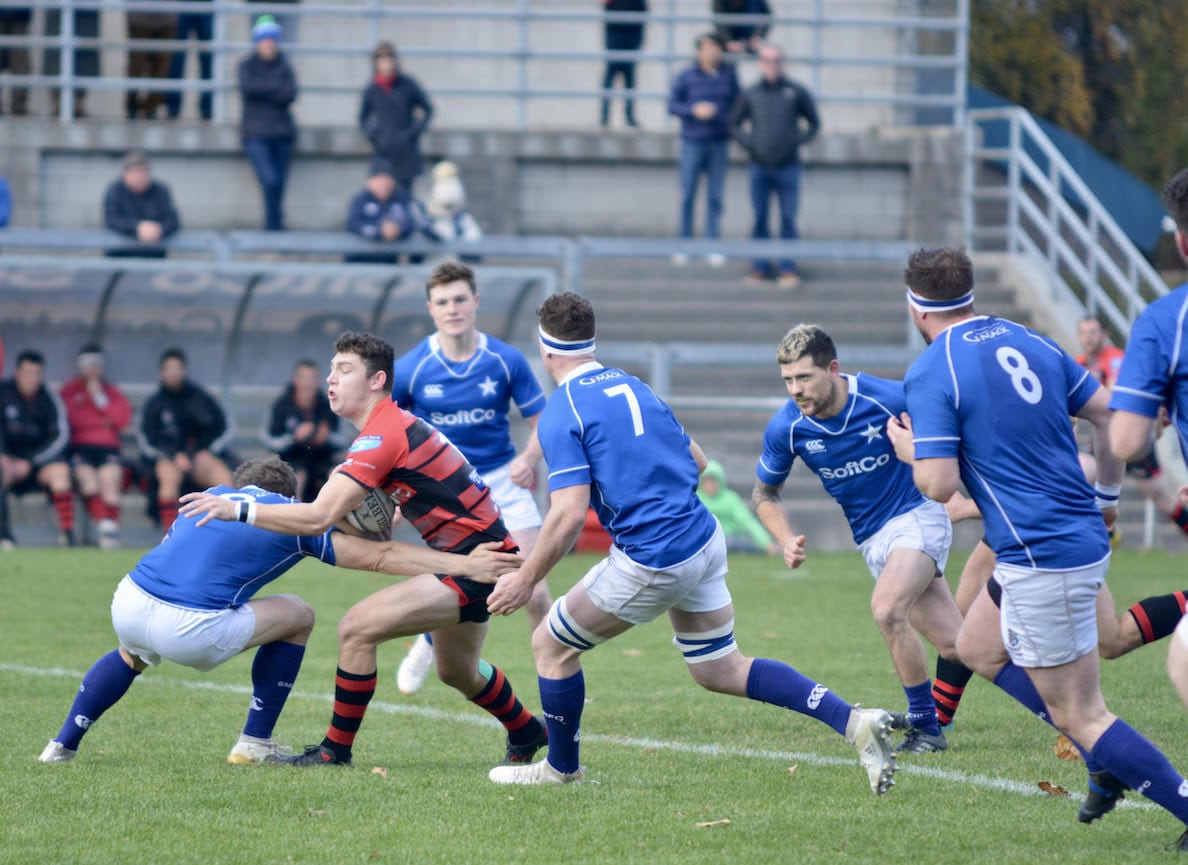 A crooked throw in summed up the frustrations of the second period for Armagh as St Marys then took advantage of a lose Armagh pass on their 22 to bring play 50 yards into Armagh territory.
The home side were awarded a penalty in front of the Armagh posts and Dean added three points to make the score 22-11. St Marys were now the dominant team and concerted pressure in the Armagh 22 earned a penalty. Seeking a bonus point try, they elected to go for a scrum.
The Armagh front row were penalised twice in successive scrums and from the third, St Marys broke left and were rewarded with their bonus point try on 74 minutes and a 27-11 lead.
Armagh attacked valiantly in the last few minutes but despite a strong run by Willis down the right wing they failed to get a consolation score and the final whistle went with the home side victorious, 27-11.
After the match, City of Armagh coach Willie Faloon was disappointed with his side's second half display.
"We largely controlled that first half and should have had a clean sheet at the break," commented Falloon.
"St Marys are an experienced outfit and our guys seemed to retreat into their shell in that second half.
"Losing by four tries to one was hard to take and we need to learn from the experience moving forward."
This Saturday City of Armagh face a crunch match in the All-Ireland League when they travel to Ballymena.
Join Our WhatsApp
Don't miss a headline with a daily round-up as well as major breaking news. Message 'News' to 07938050001.