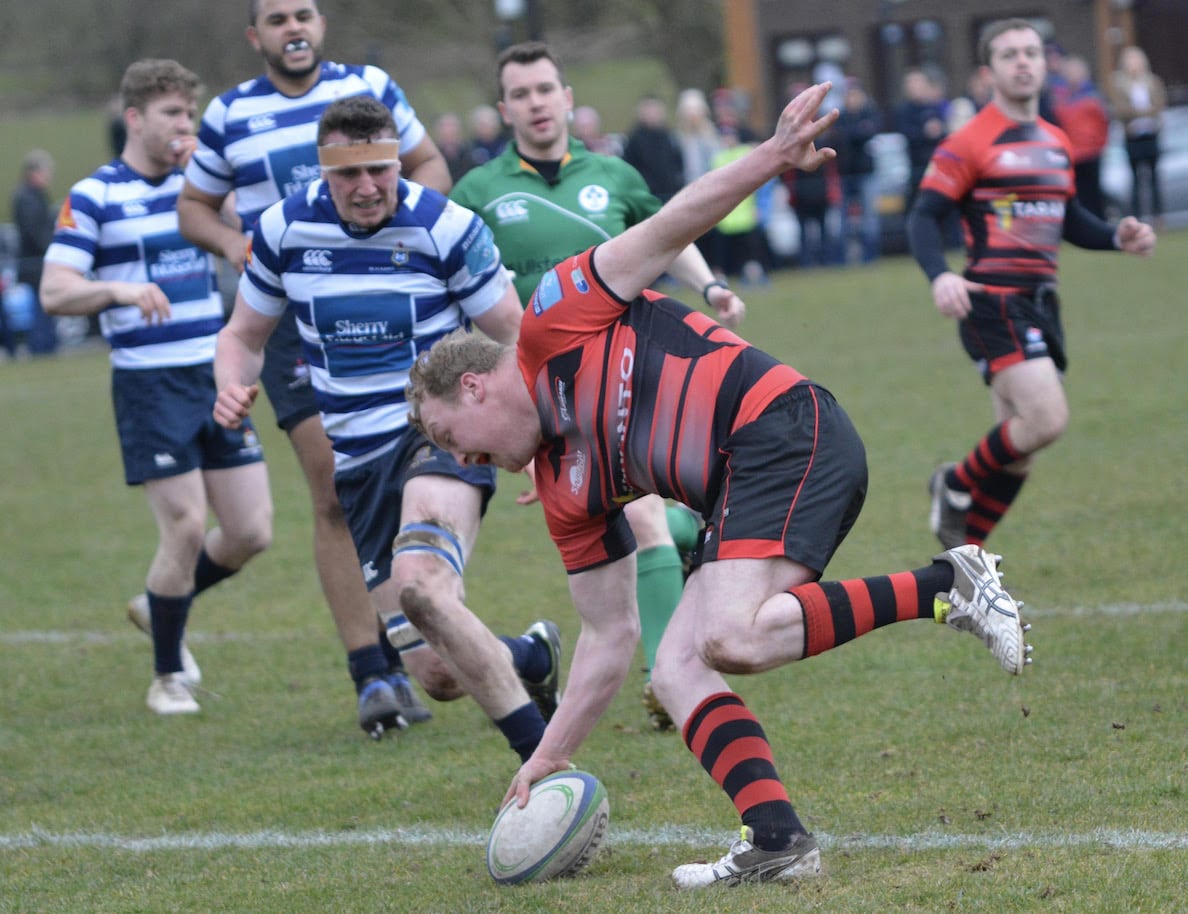 Armagh's fixture in the Ulster Bank All-Ireland League on Saturday was originally scheduled to be played at the start of March, but had to be rescheduled because of the so-called 'Beast from the East'.
The Club Ladies Day was arranged to coincide with this game and with the festivities underway the news filtered through that the Blackrock transport coach had suffered an electrical fault. This mishap resulted in the kick-off being again rescheduled – but only 30 minutes in this case!
Armagh kicked off in near perfect conditions into a slight breeze. Immediately from the kick-off Blackrock were penalised for entering a ruck improperly. Cormac Fox's kick to posts went just wide.
Three penalties followed in quick succession as Blackrock were seen to commit various offences. Despite these events Armagh opened the scoring when Daryl Morton forced his way over the line. Cormac Fox's conversion was on target to put 7 points on the board.
Converted tries from Andrew Willis, Peter Starrett and  Neill Faloon followed in quick succession resulting in the home side securing a winning bonus point with only 27 minutes on the clock.
Further converted tries from Armagh's Robbie Whitten and Blackrock's John Gallagher put the half-time score at 35-7.
The second half started off well for the home side with two typically spritely converted tries coming from winger, Ryan Purvis. All was running swimmingly for the home side until Blackrock appeared to awaken and four sound tries from the visitors appeared to catch the home defence 'on the hop'.
With the score at 49-24 Armagh, however, regrouped and a typically strong run from Robbie Whitten closed the scoring for the afternoon at 54-24.
The Armagh coaching team were pleased with the improved scoring opportunities compared with the team's performance at Galway last Saturday.
Defence, however, will need to be considered before next week's home fixture when Galwegians travel north to the Palace Grounds.
Sign Up To Our Newsletter