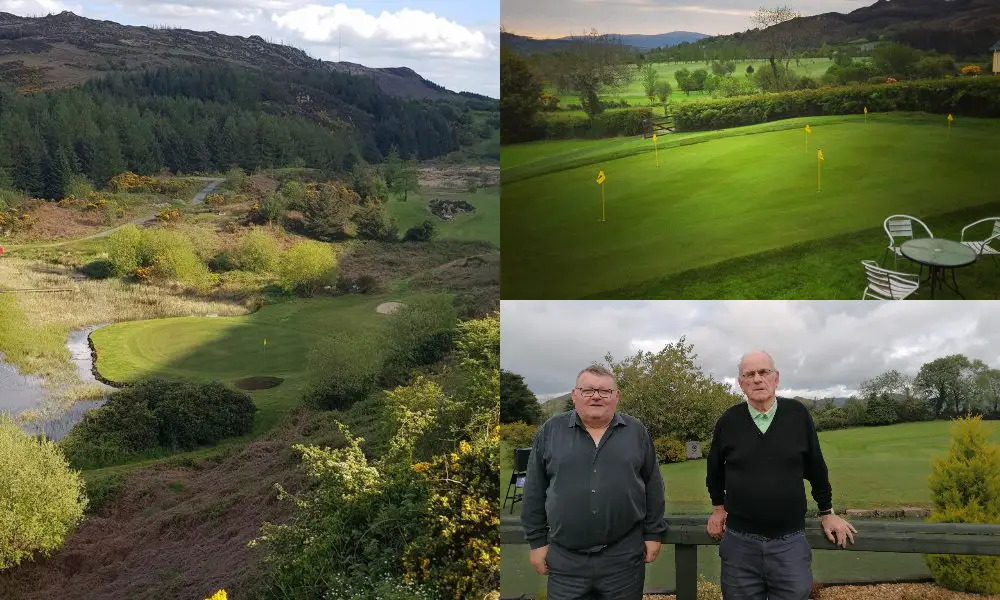 The Ring of Gullion is officially one of Ireland's areas of outstanding natural beauty but not too many know about a hidden gem at its heart – until recently that is.
Cloverhill Golf Club is a spectacularly beautiful 18-hole course in Mullaghbawn, accessed by a number of routes via either Camlough or Forkhill.
Either way, navigating the twists and turns of the narrow roads, requires a map – but it's well worth finding.
Irish PGA Champion and European Tour winner Simon Thornton clearly thought so too, when he, along with 21 other professionals, including last year's Irish PGA winner and fellow former European Tour winner, Damien McGrane, not only took part in the inaugural Pro-Am event a couple of weeks ago, but sang its praises on social media afterwards.
For this week's The I on the Ball, proudly sponsored by Blackhill Energy, I drove up to the clubhouse and met with Joe Pilkington, whose son Colin took over the lease of the club in 2003 and also Fr Kevin Cullen – AKA the kicking priest – who happened to be there for a spot of golf.
"The object was to put Cloverhill on the map," says Joe about the Pro-Am which he also proudly tells us raised £1,600 for their chosen charity, MS Therapy Centre in Newry.
"For a wee club we punch above our weight," says Joe, during our engaging conversation.
Our chat covers the game of golf itself – "Golf is the most selfish sport you can play," he feels. "Damien McGrane will tell you he hated it."
We discuss the difficulty for the journeyman golfer – "People at the top get the cream. People at other levels have to try to get a taste of the cream – that's just the way sport is."
But ultimately this conversation is about a small family-run golf club in a small rural area with very big ambitions.
For all of this and more, listen below or subscribe and download here: Apple Podcasts – Google Podcasts – Spotify.
Sign Up To Our Newsletter