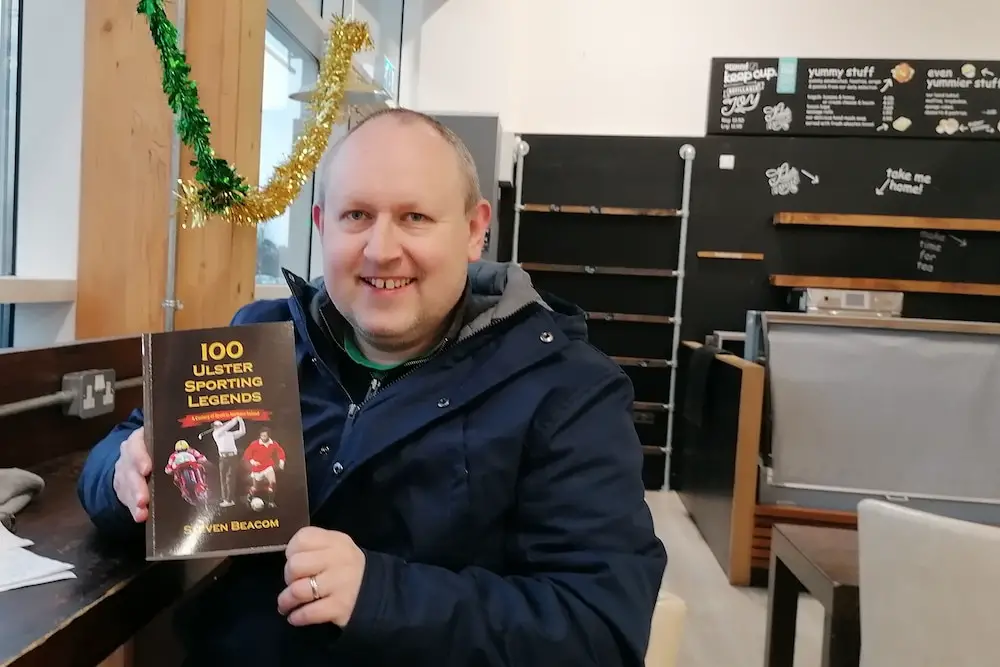 Did you know we have an Olympic Bobsleigh gold medalist from Ulster? His name is Robin Dixon – first cousin of the infamous Lord Lucan who introduced him to the sport.
"I don't think I'd ever seen a bobsleigh when I climbed into the back of it and didn't look at the course on the way down but when we stopped I realised I quite enjoyed it," Dixon told the Belfast Telegraph in an interview.
Did you know we have a blind multiple World Champion water-skier named Janet Gray, who has overcome the most challenging difficulties imaginable to excel at her sport?
You will know about some of the greats like GAA and Netball superstar Caroline O'Hanlon, Armagh and Crossmaglen great Oisin McConville, and one of the world's finest golfer Rory McElroy – but do you know their background stories?
We all know 'Yer Maun,' multiple World Champion Motorcyclist – King of the Roads – Joey Dunlop, who is, "more popular in Northern Ireland than an Ulster Fry."
But did you know that he almost died, along with his brother Robert, when the fishing boat carrying some riders and their bikes sank on the way to an Isle of Man TT race?
I wonder did you know that 'Rebel Without a Pause,' Eddie Irvine was once punched in the face by Aryton Senna? Or that Pat Jennings, who played in an Under-19 League in Newry when he was just 11 years of age, says his favourite of the multitude of honours bestowed upon him, is having Pat Jennings Park in his home town named after him?
These are just a few of the tales of our sporting heroes, in Steven Beacom's book, '100 Ulster Sporting Legends.'
For this week's The I on the Ball, proudly sponsored by Blackhill Energy, we spoke to Steven about his new book and some of the wonderful and uplifting people, stories and anecdotes in its pages.
Steven has a wealth of knowledge on the subject, as a former sports editor of the Belfast Telegraph and highly respected sports journalist and broadcaster who has covered everything from local sports to Olympic Games, World, Cups, Wimbledon, Cheltenham, World title Boxing fights and the Ryder Cup – to name but a few events.
There has never been a time when we've needed sporting heroes to inspire and lift our spirits like now.
Steven has chosen 100 of the best from Ulster and he explains how the decision was made, the writing of the book and what it means to him. And he gives us a taste of some of the incredible stories of these incredible people.
For all of this and more, listen below or subscribe and download here: Apple Podcasts – Google Podcasts – Spotify.
Sign Up To Our Newsletter