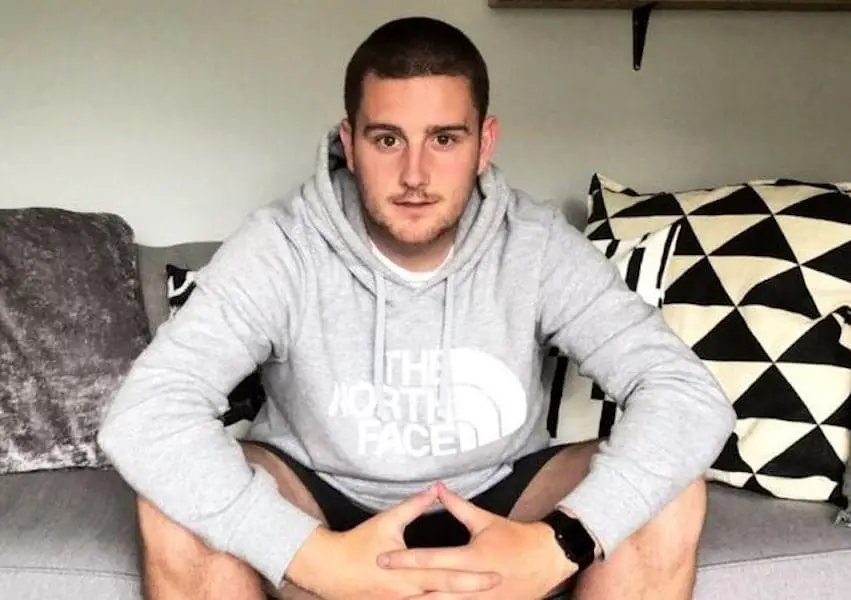 Jamie Smith greets me with a smile at the home he shares with his girlfriend and his dogs in Portadown. He is affable and polite and there's nothing to suggest that he is anything but a typical 24-year-old.
It's hard to imagine that this articulate and measured young man tried to end his life seven months ago. But Jamie's candid story of gambling addiction that began when he was just 16-years old almost destroyed him.
"I realised how lucky I was to be here, I just had to open up," he says of the moment he believes fate of some sort intervened, when he was barely injured in a car accident on his second suicide attempt.
"Somebody, somewhere has given me a second chance of life."
Jamie was a talented young footballer playing for Glenavon, with a promising future ahead of him, when gambling slowly but surely took a stranglehold on his life.
"There's a hidden pandemic of gambling in this country," he says.
By the age of 23, Jamie's life had spiraled completely out of control. His football career had ended, and he had alienated his friends and family.
"I had lost everything and destroyed my life."
That night in December 2019, after he walked away from his car wreck, however, was an awakening for Jamie. He decided to turn his life around and stop gambling for good.
Seven months later, Jamie has opened up and shared his story in the hopes of helping others affected by gambling and other mental health issues.
"I really believe that a problem shared is a problem halved," he says.
For Jamie's full story listen to our podcast The I on the Ball.
If you have been affected by any of the issues in this podcast. Jamie has set up a Twitter page @Prob-GamNI. There is also lots of help available at www.mindingyourhead.info 0845 120 2961, or www.samaritans.org 0330 094 5717.
Subscribe to Armagh I's 'The I on the Ball' podcast here.
Sign Up To Our Newsletter