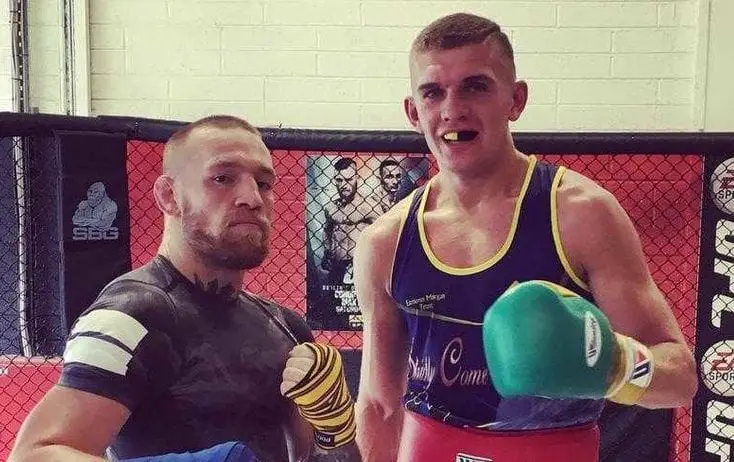 MMA superstar Conor McGregor is preparing for his rematch with Nate Diaz by getting Newry boxer Conor Wallace on board.
The Irish amateur flew out to join McGregor's camp ahead of the Las Vegas showdown on August 20.
Wallace is being used as his boxing style resembles that of Diaz's.
"It's some opportunity for me," Wallace told the Irish News.
"I can't wait – I just have to take it in my stride. I don't think it's really hit me yet, it probably won't until I'm actually there.
"I haven't said to too many people but anybody close to me who knows is obviously delighted."
Meanwhile, coach John Kavanagh admitted they had brazenly overlook the American back in march.
"The Aldo fight was such a big result for the gym and the country, that we all took the foot off the pedal," he told MMAjunkie.
"Then you're straight into another one, and it's hard to explain the mindset at the time, but it was a bit of a circus, almost like it was a pretend fight.
"It was kind of like, 'Ah, you'll just hit him once and he'll go down and then we'll carry on with the journey and get ready for the dos Anjos fight, because that's important.'
"Then that loss made us all take a step back and re-evaluate things. The book was the same sort of thing because my life has been jumping from one event to the next, and this sort of forced me to do that."
Read more news:
Man deliberately shatters alcohol bottles and leaves glass lying on Mall walk
Public views sought on borough's new £30m state-of-the-art leisure centre
Armagh's two Cathedrals to sound morning 'funeral bells' for Somme Fallen
Woman critical with serious head injuries after Newry incident
Become a member
Support local, independent businesses by becoming an independent member.
Become a member