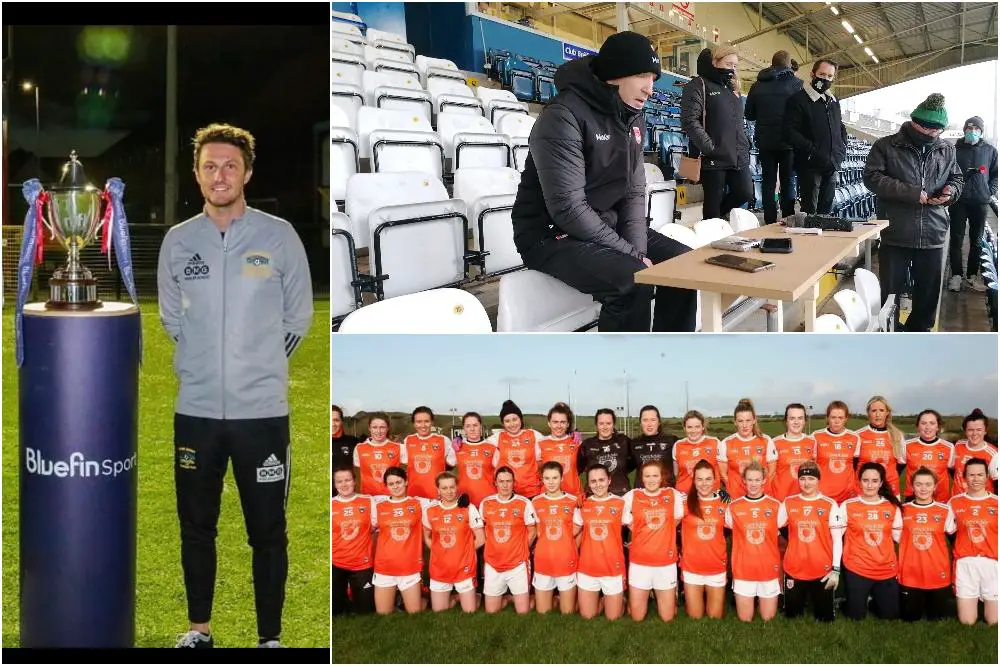 It's been a weekend of huge highs and desperate lows on the GAA front and likewise on the football scene.
Last week the IFA decided that – given the fixture delays due to Covid-19 – the 2020/21 Irish Cup will only feature 32 teams – those being the 24 Premiership and Championship clubs, along with the 2019/20 Intermediate Cup semi-finalists and the next four teams in the league pyramid.
That decision sees current Premier Intermediate Champions Annagh United FC in – while they still await their first league match since promotion to the Championship – and Armagh City FC left out in the cold, along with almost 100 other unlucky clubs.
The I on the Ball, proudly sponsored by Blackhill Energy, spoke to Annagh United Manager Ciaran McGurgan about the Irish Cup and what it means for clubs and fans alike. Plus the waiting game for Annagh's championship campaign to get going and what their expectations are.
We also spoke to Armagh City Chairman Aidan Murphy about the Irish Cup decision which left the club just missing the cut.
They, along with a number of others, feel it could have been very different were it not for poor foresight by the powers that be at the start of the lockdown.
As for GAA supporters, it was a terrible weekend for the Armagh men whose Ulster Semi-final hopes were dashed when they lost 1-22 to 0-13 to Donegal on Saturday in Breffni Park.
We heard manager Kieran McGeeney's reaction after the game.
But it was elation for the Armagh ladies who beat Mayo 4-12 to 1-16 in Parnell Park, also on Saturday, to set up an All-Ireland Championship semi-final meeting with the Dubs on Saturday November 28.
We spoke to a delighted Armagh LGFA Chairperson Sinead Reel – when she got her voice back – the day after that wonderful result – which ended the weekend on a high.
For all of this and more, listen below or subscribe and download here: Apple Podcasts – Google Podcasts – Spotify.
Sign Up To Our Newsletter