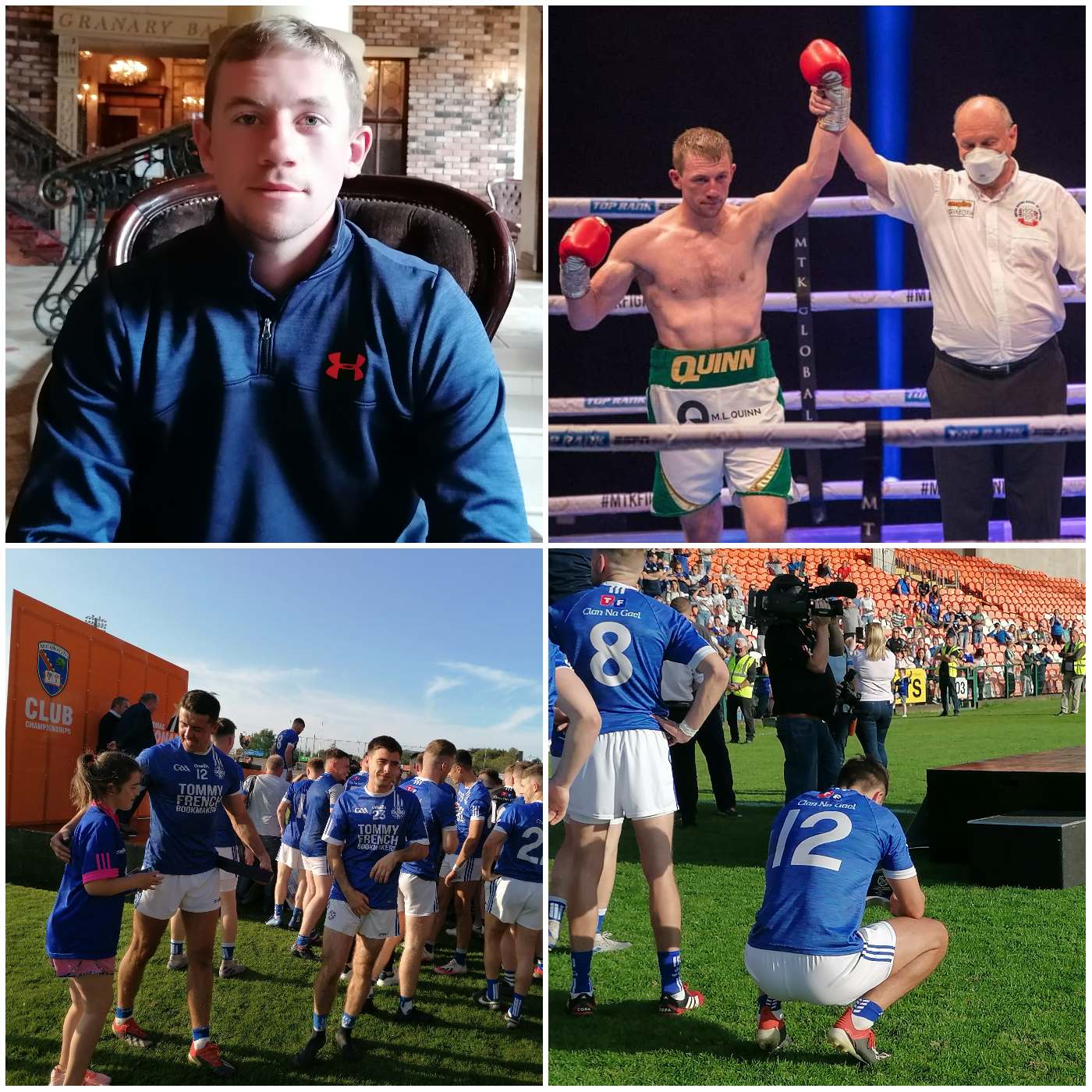 Fearghus Quinn was due to make his professional boxing debut in April but when Covid-19 hit, his big day was put on hold.
The Belleek fighter got his chance a few weeks ago however, and he took it with both fists, beating a tough opponent Robbie 'the Camden Caretaker' Chapman in six rounds.
In-between fights Fearghus doesn't sit on his laurels either. He came on as a sub for his GAA club Belleek during their 3-15 to 0-3 Junior Championship semi-final victory over St Michael's.
Fearghus spoke to The I on the Ball, proudly sponsored by Blackhill Energy, ahead of the final against Forkhill where he played the full game as a late addition to the starting lineup.
Fearghus talks about his strange boxing debut to an empty hall in Wakefield, his love of the sport, a charity run that was tougher than he thought, and what a win in the championship final would mean to his village.
As it turned out, that final on Saturday evening was an absolute thriller where Belleek came from a four-point deficit with minutes left on the clock to draw level with Forkhill, giving everyone another day out for the replay this Friday.
The I on the Ball spoke to a very relieved Belleek manager Gareth Thornton after the final whistle and – speaking of days out – newlywed county man Paddy Burns also gave his take on the game and the impressive performances from his fellow Armagh players for their respective clubs over the course of the Championships.
On Sunday Clan na Gael had a big win in the Intermediate Championship final over fellow Lurgan side St Paul's.
We spoke to Clans captain Ronan Austin after the game and he expressed his closeness to the opposition for this derby game saying: I'm expecting some St Paul's player to be at my house tonight, we're that close." But, naturally, that all goes out the window for a final and Ronan says the best team won on the day.
He's not a fan of the water break but Ronan is a big fan of undisputed Man of the Match Stefan Campbell. So much so that he compares him to one of Dublin's finest.
"He's the closest thing in Armagh to Diarmuid Connolly. He's Diarmuid Connolly at his prime," said the captain who has played with Soupy for over 10 years.
For all of this and more, listen below or subscribe and download here: Apple Podcasts – Google Podcasts – Spotify.
Sign Up To Our Newsletter