Armagh Harps
2013– The Club celebrates the magnificent milestone of 125 years promoting Gaelic games this year. Numerous celebratory events are planned. Support this achievement by supporting the events. Watch out for the "125" memorabilia!
CLUB REGISTRATION – 2013 Membership is now over due.  It is essential that all players, regardless of age, are registered.
Please contact Registrar Art McGinn or any team coaches urgently to register.
SENIORS- A disappointing draw which was welcomed like a defeat away to Ballymacnab last Friday night. However still sitting in third place in ACL Division 1!
Two games this weekend both in the College Fields. Friday night it's Dromintee at 7.30 and on Sunday at 2pm St Peters. Kieran Murphy and Rory Robinson will whistle respectively.
Come along and give the lads your support!!!!
RESERVE LEAGUE–Disappointing result with a weakened team away to St Peters last Wednesday night. Lets hope for an improvement on Wednesday 8 May away to Maghery- 7.30 throw-in.
MINOR –The boys have met tough opposition to date. However, encouraging signs for the future as the under strength team is improving!
U16- Great win over Clann Eireann in the Championship last Thursday night- keep it up!!!
U14- An improved performance against Keady last week. The boys play Ogs in a re-arranged fixture tonight in the College Fields.
U 12's –Go Games for this age group are fixed for Saturdays at 4pm. Fixtures below-
18/05/13 Shane O'Neills (HOME)
25/05/13 Cullyhana (AWAY)
01/06/13 Carrickcruppin (HOME)
08/06/13 Killeavy (AWAY)
22/06/13 Dromintee (HOME)
06/07/13 Culloville (AWAY)
27/07/13 Silverbridge (HOME)
03/08/13 Pearse Ogs (AWAY)
10/08/13 Mullaghbawn (HOME)
Training continues on the JD pitch each Wednesday night, 7-8pm. Please ensure you bring water, gum shield and £1!!!!
U10's– Mid-week training Wednesdays 6.30 to 7.30 in the College Fields. Please ensure you bring water, gum shield and £1!!!!
Go Games for this age group will take place on Sunday's at 11.30am. If no matches scheduled the team will train. Hopefully two teams playing each Sunday – approx. 10 per team – depending on numbers available. See the U10 fixtures below-
12/05/13  Carrickcruppin (HOME)
19/05/13 Crossmaglen (AWAY)
26/05/13 Culloville (HOME)
02/06/13 Killeavy (AWAY)
09/06/13 Mullaghbawn (HOME)
23/06/13 Shane O'Neills (AWAY)
07/07/13 Dromintee (AWAY)
28/07/13 Pearse Ogs (AWAY)
04/08/13 Silverbridge (HOME)
U8's- All Under 8's Go Games are scheduled for Saturday's at 10.30am.
11/05/13 Mullaghbawn (HOME)
25/05/13 Silverbridge (AWAY)
01/06/13 Cullyhana (HOME)
08/06/13 Carrickcruppin (AWAY)
22/06/13 Dromintee (HOME)
29/06/13 Culloville (AWAY)
06/07/13 Killeavy HOME)
27/07/13 Crossmaglen (AWAY)
03/08/13 BYE
10/08/13 Pearse Ogs (HOME)
If mentors/parents can help with transport to away games it would be gratefully appreciated.
U6's- Training on the JD pitch, Abbey Park from 10.30-11.30 every Sunday. Please ensure you bring water, gum shield and £1!!!!
GO GAMES- The Club will be using the Go Games fixtures as a means of introducing children to playing Gaelic Football in a fun and enjoyable way. It will be about improving the skills of each and every player and not about 'winning' – they will always win! All players will have equal opportunities in all games!!!
Parents are encouraged to come to all games and are reminded that the games are for the enjoyment of the players. Mentors, players and parents are asked to upkeep the 'GIVE RESPECT GET RESPECT' Initiative from the GAA.
Also, parents please note that players must bring water and mouth-guard and £1 to each training/match. Ensure your child is registered.
HARPS SUMMER CAMP & CUL CAMP- Harps plan to hold their Annual Summer Camp w/c 1 July and will host the County Board run Kelloggs Cul Camp w/c 29 July. More detail will follow.
U12 GIRLS- Great win last night at home to Ballyhegan. Training continues every Wednesday night at 6pm in Abbey Park, all existing and new players welcome.
U14 GIRLS- The girls are away to Derrynoose on Sunday 12 May, throw-in 5pm. Training continues every Wednesday night at 6pm in Abbey Park, all existing and new players welcome.
U16 GIRLS- Next game Clan Eireann on 20 May. Training continues Mondays and Thursday 6.30pm, College Fields, all existing and new players welcome.
SENIOR/MINOR LADIES- A young but committed Senior ladies team were narrowly defeated by Silverbridge last week. Disappointment but a lot of positives taken from the game.
Team: Cliodhna McKay, Abbie Quigley, Tanya McCoy, Niamh Donnelly, Maureen O'Hara, Paula Enright, Nadia Knipe, Fionnuala McKenna, Eimear O'Kane, Siobhan Feeney,Sinead McParland, Shauna McCready, Annalivia Hynds, Eimear Grimley, Kerri Grimley, Brenda Gill, Aoife McGurgan and Ciara Crilly.
Seniors have no fixture this week, next up Carrickcruppen on Sat 18th May. Training continues every Mon and thurs nights 6.30pm in the college fields.
Special congratulations to Harps Senior Ladies Player Fionnuala McKenna on winning Fresher Player of the Year with Queens University.
The Harps Senior Ladies would like to wish Eadaoin Clarke and Tanya McCoy a speedy recovery from their recent injuries.
No match this week- next up is Carrickcruppen on 18 May. Training continues Monday and Thursday nights 6.30pm in College Fields.
ACCESS NI- All coaches and mentors require Access NI approval. Please contact Ollie Holahan on 07801850319 or Paula Enright on 07761837437 to arrange.
MOUTHGUARDS- From 1 January 2013 it is mandatory for all age groups up to and including minor to use a mouthguard in all Gaelic football matches and training sessions.
ZUMBA CLASSES– Each Wednesday 8pm – 9pm in the Social Club Adm £3. Everyone welcome.
GAELTACHT SCHOLARSHIP- Feis Cumann Lúthchleas Gael Ard Mhacha will be held in the Ceannáras on Monday 6 May 2013 at 7pm.
There will be an intensive Irish course in the Athletic Grounds in Armagh on Saturday 11 May between 11am and 4pm. There will be classes for beginners, intermediate and advanced. The cost of £10 includes lunch. The development officer from the Department of Culture's Líofa campaign will be present to speak about the project and to encourage learners in Armagh to sign up to the campaign. If you would like to book a place on the course, contact Seán on 028 3751 5229 or sean@cairdeteo.com or Irishculturalofficer.armagh@gaa.ie  / 07753863293
FEIS- Well done to the Harps participants in last night's Feis- great performances.
HARPS MERCHANDISE- The Club is now the official outlet for Harps merchandise and will be selling directly to members. Goods can be pre-ordered via the Social Club.
Wear your Harps colours with pride in our "125th" year!!!!
HARPS GIFT VOUCHERS- Gift vouchers are available from the Social Club and are refundable against Harps merchandise, can be used towards spend in the Social Club or towards membership etc. Makes the perfect birthday gift!!!
BINGO – As normal each Monday night, "McCoe" calls at 8.30pm.
SPIN CLASSES- Classes continue to be hugely popular and enjoyable.
If interested in joining a class please contact Paula Enright on 07761837437 or paulapowell9@hotmail.com.
ABBEY LOTTO – Next week's jackpot £1,250.
Don't miss out on this fantastic prize- buy your lotto ticket- only £1 each!!! Tickets available from the Social Club and Lotto sellers.
SOCIAL CLUB – Regular weekend entertainment continues. Come along and enjoy the craic. Why not just pop in for a relaxing drink any night, listen to the jukebox, play pool or snooker? Free WiFi available.
Having a party? The Club, which proudly displays the 5* rating for hygiene from Armagh Council Environmental Health, is now available for private parties and functions. Book your birthday or special occasion party now!!  Social Club manager Eamonn Bratton can be contacted on 02837523281 regarding bookings.
ABBEY PARK- Please donate all unwanted women's, men's and children's clothing, shoes and boots, handbags, belts, curtains, bedding, blankets and towels to the clothing bank in Abbey Park. All donations will help support Club funds.
LOYALTY CARD SCHEME -The "Loyalty Card Scheme" is being extensively used by members who are reaping the benefits.
Loyalty Cards available to all members and can be collected from the Social Club.
CAIRDE NA CLAIRSIGH – Is Armagh Harps GFC important to you?
Do you believe our young people need help and support?
Do you value what Armagh Harps and the GAA provide?
Is what we're about attractive to you?
If you can answer "Yes" to any of these questions then Cairde Na Clairsigh is for you.
Members of Cairde Na Clairsigh agree to contribute at least £10 per month to help make Armagh Harps better for our young people. In return we'll play our part to achieve a better Armagh Harps.  We think that's a very good deal for everyone!
To join download the Standing Order mandate from the Club website (www.armaghharps.com), Facebook or Twitter, and return to any Committee Member or to the Social Club (address above).
New "Cairde" members are always welcome. Be part of a unique group and wear the special "Cairde" coats.  Note that "Cairde" members are full Harps and GAA members.
YOUTUBE CHANNEL-   Visit Armagh Harps on YouTube www.youtube.com/user/armaghharpsgfc
If you have any videos featuring any Club activity, new or old, please e-mail them to armaghharps@btconnect.com for uploading to the site.
NEWS- Please check Harps website (www.armaghharps.com), Harps Facebook page (Armagh Harps GFC) and Harps Twitter account (@ArmaghHarpsGFC) for details of fixtures and events.
Please feel free to forward news, features, events, match reports, photos etc to armaghharps@btconnect.com for consideration for inclusion in the social media platforms.
 *****************************
Ballyhegan Davitts
Club Lotto
Draw # 24: 08/04/13
9,11,16,18
NO WINNERS!
Current Jackpot rolls over to – £3100
Draw # 25: 15/04/13
8,12,18,25
NO WINNERS!
Current Jackpot rolls over to – £3150
Lottery payments are due again, sellers will be pounding the streets in the coming weeks. It's a good time to join with the Jackpot now breaking the £3000 barrier again! Thank you for your continued support.
Ballyhegan Fight Night!
Planning is underway to host a festival weekend over the Bank Holiday Weekend in August (23rd – 25th).
More details to follow… However, anyone who is interested in participating in the "Fight Night" – Friday August 23rd, please register your interest ASAP to any committee member. Or email pro.ballyhegandavitts.armagh@gaa.ie
Would you fight for our club?
Summer Scheme
Summer Scheme is confirmed for 1st – 5th July.  All help welcome and it proves to be an action packed –full filled weekend for kids and volunteers!
Bingo
Thanks to all those who turned up to support the opening night of Bingo @ Ballyhegan. Bingo returns to the clubrooms Thursday May 9th 7.30pm.
Match Reports
BALLYHEGAN DAVITS UNDER 14 LEAGUE
Ballyhegan U14 boys kept their impressive start to the league campaign going with a win against local neighbours Naomh Eoin on Tuesday 30 April 2013.
Played in Ballyhegan Park on one of the first good evenings for football it was again the visitors who got off to the perfect start with a goal and a point within the first 5 minutes. But as in previous games the young Davitts didn't let their heads drop and with the defence and midfield on top they were able to supply good quality ball into the forward line resulting in a number of excellent scores. For the remainder of the half they kept the Naomh Eoin chances to a minimum and dominated until half time with the score 5-04 to 1-04 to the Davitts at the break.
The second half was much closer with both sides playing some very good open football and taking some great scores. Both defences were very much on top in the second half and limited the number of chances to each side, but a more direct style of football gave the Davitts a much deserved win. Final score Ballyhegan 5-11, Naomh Eoin 1-08. An all-round solid performance from all the players involved who played the game as a team and got their just reward. Both teams played the game in a very sporting manner and the game as always was excellently refereed by Kevin Gallogly.
Ballyhegan Team: Ryan McCann, Stefan Mackey, Paul McQuade, Rory McLernon, Oisin Hamill, Jack Gallagher, Naoise O'Hagan, Evin Crummie (0-4), Conor Fearon (1-03), James McCann (0-2), James Lee (1-1), Sean Donaghy, Conor Hughes (1-0), Kevin McCann (1-1), Jamie McKenna (1-0), Michael McCann
Friday May 3rd2013
Intermediate League
Ballyhegan Davitts v O'Neills, An Port Mor
Round four of the Intermediate league was a rematch of the Junior League final from the end of last season, as current Armagh & Ulster Junior champions An Port Mor, visited Ballyhegan Park on Friday evening. Ballyhegan hoping for a more favourable result this time!
The Blackwater men starting the game impressively, kicked three points from play in the opening five minutes.
Ballyhegan's first score came a minute later. A low punt into the forward line from Mark Hughes was well collected by Paddy Marley, who was fouled, then converted the free kick himself.
This sparked a ten minute spell of dominance from the hosts, unfortunately this dominance did not register on the scoreboard, as a series of wide efforts and a couple of shots dropping short into the opposition keeper's arms.
The visitors then converted a '45 and a penalty kick to take a six point lead entering the final ten minutes of the first half.
Mark Hughes responded for the Davitts, kicking a point off his less favoured left boot, finishing off a move involving Paddy Marley, Eoin Reynolds & Conor Williamson.
An Port Mor struck another point from a free kick, before James McKeever had a soccer style strike on goal, for Ballyhegan, that just veered to the left of the post and wide.
The visitors advantage was extended to seven points in first have injury time, after an O'Neill's attacker took advantage of some Davitts defensive uncertainty, and splitting the posts just before the half time whistle.
Half Time: Ballyhegan 0.02 An Port Mor 1.06
After the restart the Davitts were quicker out of the traps. In the first minute, Paddy Marley again fouled, and again converted the free kick for his second of the game and Eoin Reynolds reduced the deficit to five points, two minutes later, with a well taken effort. Paul Courtney's drive around the middle creating both chances.
Seven minutes into the second half the visitors converted another free kick of their own, before Paddy Marley recycled a Shane McCormack effort and split the posts for the hosts.
The Blackwater men then put the game beyond reach with four points without reply as the game entered the final quarter of the game, a nine point deficit leaving Ballyhegan with too much to do.
To the credit of the Davitts, the lads showed incredible fighting spirit and finished the game strongest, rattling the visitors. Jack Wilson kicked a marvellous score from 40 metres, his chance created by Paddy Marley after some excellent defending by Joey Murphy.
Jack was involved again a couple of minutes later, as he fielded possession from a kick out, the ball played forward to young Conor McCann, who is showing excellent appetite for senior football in his début season, and Mark Hughes now in full forward, was on hand to sweep the ball over the bar, for his second of the game.
The O'Neill's men managed one more score eight minutes from time, but the impossible comeback seemed on as Paddy Marley once again converted from a free kick, awarded for yet another foul on the danger-man.
Paul Courtney's two points in two minutes reduced the deficit further to five points, with just four minutes of normal time remaining and before the final whistle there was but a kick of the ball between the sides as impact sub Conor Loughran pointed from play as did the excellent Paddy Marley, with his fifth of the evening.
Full Time: Ballyhegan 0.12 Wolfe Tones 1.12
The Davitt's were made regret missed opportunities, as they kicked twelve wides overall, but particularly in the first half when periods of dominance did not count on the scoreboard. However, the Davitt's players and supporters can take heart from this performance and in particular the reaction to going nine points down mid way through the second half.
In defence Conor Morgan and Joey Murphy excelled, dominating their immediate marker and influencing the game further forward with multiple interceptions and turnovers leading to counter attacks.
Around the middle of the field, against experienced and strong opposition the quartet of Paul Courtney, Conor Williamson, Mark Hughes and Jack Wilson all put in a brave & tireless display, putting their bodies on the line to win possession and feeding the forward line with dangerous ball.
In attack Paddy Marley was the stand out performer, kicking 5 points, always out in front and in space with clever runs, and always gets a tough time from defenders, if they catch him!
Shane McCormack too caught the eye, winning dirty ball all evening & proving the perfect link man when moved out around the half forward line.
Ballyhegan Team lined out as follows:
Jonny McKeever, J. McCann, C. Morgan, M. McKeever, T. Keegan, P. Courtney 0.02, J. Murphy, M. Hughes 0.02, C. Williamson, James McKeever (C. Loughran 0.01, 49), Jack Wilson 0.01, E. Reynolds 0.01 (S. McKeever, 49), S. McCormack, C. McCann, P. Marley 0.05 (3f)
Upcoming Fixtures:
For the latest fixtures / Results / Tables, keep an eye on the website:
@ The Club-rooms:
Legs, Bums & Tums (Ladies Only)                –               Monday 8pm (1hr) £4
Core Conditioning                                          –               Tuesday      6.45pm (45mins) £3
Circuits & Core                                               –               Thursday 7pm (1hr) £4
Kettlebells blast                                              –               Friday 6.30pm (45mins) £3
Bingo                                                  –               Thursday May 9th 7.30pm
…for the Diary:
Quiz Night                                                      –               Sunday May 5th
Poker Night                                                     –           T.B.C
Ulster Championship Big Breakfast               –           Sunday May 19th
(& Bus to Breffni Park)
Park 'n' Stride                                                  –           Friday July 5th
Baile Uí hAgáin Páirc Féile                            –           August 22nd – 25th
Stay up-to-date with all Ballyhegan Davitts news via website / Facebook / Twitter: www.ballyhegan.com
*********************
Na Cloigthithe Baile Mhic an Aba
SENIOR LEAGUE
BALLYMACNAB 3-06 HARPS 2-09
Match ball sponsor – John Grugan
Armagh Harps were the visitors to a wet soaked Pairc na Gael on Friday evening. In a dramatic finish, Gavin McParland grabbed an injury time goal to secure a share of the spoils.
The Harps got the first score of the game with a pointed free after less than a minute. This was short lived as on the 3rd minute Dominic and Gavin McParland linked well with Gavins shot hitting the butt of the post but Jack Grugan showed great reaction to rattle the rebound to the net. Harps responded with a brace of points before Gareth Watters got his sides first point on the 10th minute after some good play from Rory Grugan. A Brian McCone pointed free edged the 'Nab further in front. The visitors began to get a better grasp of the game and on the scoreboard with four unanswered points all from dead balls. Against the run of play, the 'Nab broke through the Harps rearguard and Gavin McParland burst through to fire home another goal to leave Ballymacnab leading 2-02 to 0-07 at the break.
At the restart a Brian McCone point put the 'Nab two up after a inspirational attack led by Paudi Crilly. Harps hit back and within a few minutes  turned the game on its head when they hit 1-2 in quick succession. Damian McGeown pulled back a point but four minutes from time the Harps hit a second goal which looked enough to have got them over the line. However, the 'Nab were far from finish with Brian McCone chipping over two pointed frees. With one final push and the final whistle approaching the lads launched a final attack and a high ball towards the square saw Gavin McParland fist the ball to the net. Referee Jim Lynch called a halt to proceedings from the resulting kick out as both sides had to be content with a point each.
Team: Sean Hughes, Chris Loughran, Ruairi Gribben, Sean Lynch, James Gray, Paudi Crilly, Dominic McParland, Sean McArdle, Rory Grugan, Gareth Watters (0-1), Brian McCone (Capt 0-4), Joe Gribben, Gavin McParland (2-0), Jack Grugan (1-0), Damian McGeown (0-1). Subs: Michael Beagan for J.Grugan, Brendan Gribben for G.Watters
UNDER 14
The Under 14s travelled to Grange last week, losing to a very strong Grange side. Good performances from Tiarnan Smyth, Lorcan McGivern and Pearse Hughes which will hopefully stand to the lads in this weeks Championship tie. Full report on that game in next weeks edition.
RESERVES
The Reserves began their campaign last Wednesday with an away game to Carrickcruppen. Despite a very gutsy performance the lads lost 1-11 to 0-04 with solid performances from Tony McKee and Brian McClelland and Dwayne McParland who were making their first appearances back after recent injuries.
FIXTURES
| | | | | | |
| --- | --- | --- | --- | --- | --- |
| Wed 08/05/2013 | Reserve League | Crossmaglen | v | Ballymacnab | 715pm |
| Thurs 09/05/2013 | U16 League | Belleek | v | Ballymacnab | 715pm |
| Sat 11/05/2013 | U8 Go Games | Clady | v | Ballymacnab | 1030am |
| Sat 11/05/2013 | U12 Go Games | Clady | v | Ballymacnab | 4pm |
| Sun 12/05/2013 | U10 Go Games | Ballymacnab | v | Grange | 1130am |
| Sun 12/05/2013 | Senior League | St.Patrick's | v | Ballymacnab | 2pm |
| Mon 13/05/2013 | U18 League | Ballymacnab | v | Crossmaglen | 715pm |
| Tues 14/05/2013 | U14 League | Ballymacnab | v | Middletown | 715pm |
| Wed 15/05/2013 | Res League | Ballymacnab | V | Granemore | 715pm |
COMMITTEE MEETING
The monthly Committee meeting will be held in the Clubrooms on Monday 13/05/13 @ 9pm. LUCKY NUMBERS
Draw not complete at time of print
MONTHLY DRAW
New cycle of the football and camogie clubs 12 Monthly draw begins 13 May. Subscription is £20 a month or pay in full (£240). Paying in full entitles entry to a special one off cash prize draw. Monthly cash prizes. Anyone who wishes to join or renew should contact any committee member from either clubs. Once again we thank all who continually contribute to the daily running of the club.
GAA TALK NIGHT
The club shall host their third Annual 'GAA talk night' sponsored by Jerome Coach Hire.com in the Community Hall on Friday 17th May. The Guest panellist on the night are Double All-Ireland winning medallist DJ Kane, Former Top Referee Pat McEnaney, Former Derry All-Ireland medallist & member of the recent FRC Tony Scullion and Armagh All-Ireland medallist & All Star Ronan Clarke. Admission is payable at the door £10 Adult, £5 Under 16s. Light refreshments served. Pit your wits against the experts and here their tips for the forthcoming Championship.
DIANCHURSA GAEILGE IN ARD MHACHA
There will be an intensive Irish course in the Athletic Grounds in Armagh on Saturday 11 May between 11am and 4pm. There will be classes for beginners, intermediate and advanced. The cost of £10 includes lunch. The development officer from the Department of Culture's Líofa campaign will be present to speak about the project and to encourage learners in Armagh to sign up to the campaign. If you would like to book a place on the course, contact Seán on 028 3751 5229 or sean@cairdeteo.com.
Irishculturalofficer.armagh@gaa.ie  / 07753863293
WELL DONE
Well done to Senior player Niall Cosgrove who ran in the Belfast Marathon and all who took part in the 'Run for Daithi'.
 ***********************
Crossmaglen Rangers
A quiet week at senior level with only Rangers 2nds involved in a game away to Lissummon at the time of going to press I do not have the result.
Senior League
Our next game is on Sunday next at home to Shane O Neills with throw in @2. 00pm.This is a very interesting fixture as it is the first time in many years that the clubs have met at senior level.
Junior League
Our next game is on Sunday next away to St.Hichaels with throw in @2. 00pm.
U 18
A disappointing result for the boys who after two good performances went down to defeat at home to a very strong St. Oliver Plunkett side. Although the outcome was disappointing the tam gave it their all and hopefully will get back to winning ways in our next game.
U 16
A very good result for the team who defeated neighbours Silverbridge in the first round of the U 16 Championship. The first half was keenly contested and with the advantage of the strong breeze it was Rangers who made the early running and an early goal gave them a lead which they never lost and by half time had built up a seven point lead. On the resumption and despite playing against the breeze Rangers made a blistering start and after ten minutes had ended the game as a contest. While the final outcome was satisfying, there is still room for improvement and against stronger opposition we would need to make every opportunity count.
U 14
Another disappointing result for the team who went down to defeat against a strong Dromintee side. The boys gave it their all and I am sure if they preserve victory will come.
Sympathy
It is with deep regret we learned of the death of Joanne Daly/Aydemir niece of Gerard and Clare Daly and cousin of players Hugh, Kevin, Padraig and Geraldine. To husband Celal,father Pete, Brothers, Sisters and entire family circle we send our deepest sympathy. May she rest in peace.
We were also saddened to learn of the death of Peggy Hanratty Grandmother of players Andrew, Francis and Patrick Hanratty. To Peggy's Sons daughter's brother's sisters and entire Hanrattyand Clarke family circle we send our deepest sympathy. May she rest in peace..
Our sympathy also goes to Carmel and Brendan Bellew on the death of Carmel's uncle Owen Nugent. To Brendan Carmel and entire family circle we send our deepest sympathy. May he rest in peace..
Lotto
The Lotto provides much needed funds for the day to day running of the club and we would ask our members for their support. Tickets cost £1 and can be purchased from any member of the committee or in the local shops. If you feel you could sell some tickets no matter how few please contact Peadar Mc Coy or any member of the committee. For example if you could sell 10 tickets a week it would raise £500 pound a year which would go a long way in covering the travel costs of one of our under age sides
P Rogers &Sons Golf Classic
Advance notice for our Golf Classic which will take place on Friday the 12th July, once again the venue is the International famous Concra Wood Golf Club. Last year's event was our most successful yet being oversubscribed weeks before the event. Early booking is advisable. Places can be reserved by contacting Gene Duffy @07831784931, Joe Kernan @00447714298696., Michael Mc Enteggart
@00353860509424.The the club are indebted to the company for their continued sponsorship in these difficult times.
Gala Dinner Dance
Our Annual Dinner Dance will take place on Saturday 1st June, once again the venue is the Carrickdale Hotel Guests of honour will be our senior team as we honour their achievement of winning three Ulster and Armagh Club Championships in a row. Tables of ten can be reserved by Contacting Gene Duffy@07831784931, Joe Kernan @ 00447714298696, Michael Mc Enteggart @ 00353860509424.If unable to sponsor a table individual can purchase individual tickets from the above or any member of the Executive. M. C. On the night will be Brendan Tierney. Last year's event was a great success so early purchase of tickets is advisable.
Underage Training
U6 & U8 training continues on Friday nights.
U6 training is from 5.30pm-6.30pm. Parents are required to stay for the duration of the training.
U8 training is from 6.30pm-7.30pm
All children need to be registered prior to playing & all participants are now required to wear a mouthguard/gumshield for both training and matches.
Anyone interested in helping with these underage teams, please come along..
Entertainment
To provide entertainment for our members and the community the club has organised a series of Saturday night entertainment and dancing in the Rangers Hall commencing @ 9. 00pm.
Saturday                                        11th May Town & Country
Saturday                                          18th May Anthony Mc Brien
Saturday                                            25th May Dave Lawlor
Saturday                                              1st June Reilly Brothers
Saturday night entertainment is proving to be a big success with great groups providing the entertainment so why not come along and enjoy a good nights dancing. Anthony Mc Brien performance last week was top class
Cairde Raonaithe Na Croise
Our club provides facilities for twenty four teams. In order to meet increased demand and provide facilities which our young people and members deserve the club are embarking on the second phase of our development programme. In order to do so the club must raise a large amount of money. Members can help out by joining Raonaithe Na Croise and agreeing to donate £20 per month for three years. By pledging your support you will be helping your club meet the challenge of the future.
Social Entertainment
Social entertainment continues in the Rangers Hall on Monday nights. The club organises this event as a social event to give to give people an opportunity to come together to enjoy an evening of conversation and fun so why not come along and give it a try.
**************************
Culloville Blues

Lotto
Club lotto continues each Monday night from 9pm. This provides much needed funds and we thank all those who sell and purchase our lotto tickets. We would ask all our members to promote and sell our lotto tickets weekly. To get a book call to the club any Monday at 9 pm.
Underage Ladies GAA Taster sessions – Gaelic4girls (G4G)

G4G is a 12 week programme incorporating coaching sessions with fun non-competitive blitzes aimed at increasing participation in Ladies Gaelic Football. The programme targets girls aged between 9-13 years who are not currently registered with a Ladies Gaelic Football club. *Come along, get involved and enjoy a bit of football! Every Friday *Time*: 6pm-7pm, Top field. *Age*: 9-13 years.

Health Club project

Culloville Blues GAC has been chosen to participate in the GAA's Healthy Club Pilot Project 2013-2015. As part of the initial analysis of needs for each club, the GAA have constructed a survey for all participating clubs to give out to as many members of all ages to complete. The survey is best completed electronically by going to:
www.surveymonkey.com/s/CULLOVILLE_GAC-Healthy_Club_Questionnaire-HARD_CAPY_INPUT
The survey can also be completed using a paper copy on request and returned to the club for processing by the GAA. All responses are confidential and used by the GAA to give the club feedback on community analysis. The last part is passed on to the club only if you have expressed an interested in receiving club communications in the future.
If you have any queries or would like more information on the pilot please do not hesitate to contact us. We welcome your input and time in completing this survey and look forward to providing you with many ways to get involved with our club to achieve a healthy body and mind. Eddie Dale, Team Leader. Stephen Quinn, Team Administrator.
Scor
*Scór* is a GAA competition that combines all the colour and rivalry of Gaelic Games with the social/fun element of Ireland's traditional past-times. The competition was established by the GAA in 1969 with the aim of promoting Ireland's traditional pastimes and culture while offering club members the chance to meet up, have fun and represent their club during the
winter months while Football and Hurling had ceased.
There are eight events/disciplines in Scór that cover all aspects of Irish culture:
– *Figure/Céilí Dancing, *
– *Solo Singing, *
– *Instrumental Music, *
– *Recitation/Scéalaíocht, *
– *Ballad Group, *
– *Novelty Act, *
– *Question Time, and*
– *Set Dancing.*
Culloville Blues GAC are looking for interested parents who could either share their cultural skills or help out in any way. We want kids from 11-16 years old to come and get involved, showcase your skills and prepare for next years Scór Na nÓg. Don't worry about the finer details right now, just be interested and willing to get involved in some way and we'll work
together to make it happen. This will be a fantastic and exciting endeavour for kids, parents and the whole club.
E-mail secretary.cullovilleblues.armagh@gaa.ie .
"Walk & Talk" on the Walkway……'Get Active & Keep Active'. Continues each evening. Why not get out and get started this week and walk or jog on the new walkway around the top field? Why not ask your friends or neighbours to join you for a 30min walk and chat as you walk around the field? Set yourself a challenge to walk 125 laps to celebrate our 125 year. How long
do you think it will take you to do that challenge?
So what will you do this week? Sit in the house and think about getting out and getting fit or will you get started, get active and keep active? So lets "Get Active & Keep Active". See you on the walkway!
Underage football
Mon: U18 O'Doirnin Blues AWAY V Carrickcruppen @7.15pm
Tues: U14 AWAY to Wolfe Tones 7.15pm. Meeting @ 5.45pm.
Wed: U18 training in Forkhill,
Thurs: U16 HOME to Granemore @7.15pm, top field. Meeting @ 6.30pm. U10/U12/U14 training @7pm in bottom field.
Fri:  Gaelic4girls @6pm top field.
Sat:  U16 training @7pm top field.
Sun: U10 home to Crossmaglen @11.30am. Gaelic start in top field @11am.
Senior football
Team sponsors: DK Construction. Training continues Wednesday & Fridays. Round 5 game – 12-05-2013 (Sun) Whitecross Vrs Culloville

Golf Classic
Thank you to all our previous sponsors of this event. This years golf classic will take place on Sat 29th June at Ashfield Golf Course. More details will follow but if you'd like to get involved in any way, sponsor, enter a team, etc please contact James King on 0879285380.
 *********************
St Patrick's, Cullyhanna
Armagh Senior League: St Patrick's 0-10 Carrickcruppen 0-10
The senior side continued their league campaign on a wet and windy evening at Carrickcruppen last Friday night. Playing with the breeze, St Pat's were first to score in a low key opening with Eugene Casey pointing a free after 11 minutes. St Pat's had many opportunities in their opening quarter but a succession of wides meant Cullyhanna failed to open up a decisive advantage. Aidan Nugent ignited his side 19 minutes into the match, winning possession well and kicking a fine point. A minute later Eugene Casey pointed another free and St Pat's managed their 3rd point in as many minutes when Mal Mackin landed a magnificent point from range. St Pat's were four points to the good at this stage and looked in a commanding position however the gloss was taken from the scoreline as Cruppen kicked 3 points in a row before the break to trail by a solitary point at half-time.
A one point lead was poor reward for Cullyhanna's efforts with the breeze but Eugene Casey doubled the lead 30 seconds into the second half, kicking a fine point under immense pressure from a defender. The rest of the third quarter belonged almost exclusively to Carrickcruppen however with the home side kicking 5 of the next 6 points to take a seemingly crucial 3 point advantage. Cullyhanna's only score in this period was from midfielder Barry McConville and it took a fine save from Conor O'Neill to keep them in the game. To get back into the match, St Pat's needed something special in the final ten minutes and to be fair to the side, they responded resolutely. Tony Donnelly pointed a free to put his side within 2 points with 9 minutes remaining before a powerful run from Gareth Mackin allowed him to kick another point from Cullyhanna. Eugene Casey produced a fantastic piece of play five minutes from time, driving forward, exchanging passes with Aidan Nugent before kicking an excellent equalising point. Eugene then exhibited nerves of steel 2 minutes before the finish, pointing a free which looked like it might give his side the victory. Carrickcruppen had other ideas however and produced a late point to salvage a draw.
In truth it would have been rough justice on Carrickcruppen to have lost a match in which they were at least Cullyhanna's equals for the duration. While this was a poor enough affair in general, a draw away from home is never the worst result and Cullyhanna showed character with their final quarter fightback against the wind. Kevin Toner had a good game in defence with Aidan Nugent and Eugene Casey lively up front while goalkeeper Conor O'Neill was probably the St Patrick's man of the match, dealing competently with everything Carrickcruppen threw at him, including a couple of excellent saves.
Starting XV: Conor O'Neill; Micky Murray, Kevin Toner, Darren Mackin, Paudie McCreesh, Ciaran McKeever, Niall McShane; Barry McConville (0-1), Mal Mackin (0-1); Tony Donnelly (0-1), Eugene Casey (0-5), Gareth Mackin (0-1); Conor Nugent, Aidan Nugent (0-1), Robbie Tasker Sub Used: Ciaran Nugent
Armagh Junior League A: St Patrick's II v St Michael's
The much anticipated first meeting of these two sides took place last Friday evening in Cullyhanna. In a low scoring first quarter, St Pat's opened up a 0-3 to 0-1 lead but two Newtown goals in as many minutes just before half time coupled with the loss of Sean Nugent and Ciaran O'Neill through injury left a difficult challenge for Cullyhanna in the second half. Cullyhanna fought bravely right to the end and a goal by Brendan Nugent 5 minutes from time ensured a frantic end to the game. Unfortunately a series of wayward passes and stout defending by Newtown meant that the second goal did not arrive and Newtown ran out 4 point winners. Best for St Pat's were Sean O'Neill and Brendan Savage in defence, Paudi Mackin in midfield while up front John Mone was the pick of the forwards.
Sympathy
 Our sincere sympathy to Des Mackin and the Hearty family on the recent sad death of Micky Hearty. Condolences also to Majella McGeeney on the death of her mother, Shiela Gorman from Keady. May they Rest in Peace.
Best wishes
Our best wishes for a speedy recovery go to Niall Watters and Phelim Savage who were both injured in last week's Minor match.
Fundraiser
St Patrick's GFC minor team are holding a fundraising car wash, car boot sale, cake sale and coffee morning to take place on Saturday 18th May @ 10am. Everybody welcome.
Under 16 Championship
The rescheduled U16 championship match unfortunately did not take place on Sunday afternoon as no referee arrived to the fixture. It is hoped to reschedule for next Sunday at 5pm.
 Under 14s
 St Pat's u14s had a good win on Tuesday evening on a scoreline of 5-8 to St Brigids 2-6. The scoreline suggests a fairly comfortable night's work but it probably doesn't do the away team justice with both sides locked at 2-3 apiece at half time. A more urgent home side pulled away in the second half with Emmett Kelly leading the charge. Others to make an impression included Caolan Reavey, Hugh McMahon, Dylan Rooney and Diarmuid Bracknell.
Under 14  championship on Tuesday evening at home against Mullaghbawn. Players to meet at 6.15pm.
Underage Fixtures
Minor Division 1: 06-05-2013 (Mon)@7.15pm – Pearse Og V St Patrick's (away)
U16 Division 1 09-05-2013 (Thu) @ 7.15pm – St Patrick's (home) V Dromintee
Committee
Committee meeting and lotto will take place on Tuesday 7th May at 8:30 pm.
CPR Defibrillator
Anybody who needs to update their CPR and defibrillator training or would like to take the course for the first time should attend training in the club on Wednesday 15th May. Anybody interested should given their names to Aeneas Carragher (07827959659) or Marie Hoey (00353861244646).
Gaeltacht Scholarships
Applications for Feis Cumann Lúthchleas Gael Ard Mhacha scholarships have now closed. Any applicants who sent in scholarship forms should attend the Ceannáras in Armagh tonight (Monday 6th May) at 7-00pm for interview.
Recreational Football
A further fixture has been organised for the past greats of the club.  We are playing Tir naOg on Saturday the 11th of May at 7 o'clock in Armagh.  Anyone interested in playing please contact Gary McKeown (07989 850234) or Conor McAneney (07985 110960).
Social Media
Keep up to date with the latest club news by 'liking' the St Patrick's GFC Cullyhanna page on Facebook or following @StPatsChannaGFC on twitter.
*************************
Forkhill
Collegeland  0-7   Forkhill  3-9                                                                                                             
Forkhill gave another excellent team performance on Friday night to overwhelm the home team and reach the top of the league table in this division.  The entire starting 15 and the 4 subs who came on gave of their all on a night that was cold and wet.  Add in a heavy sodden pitch and one can appreciate the effort put in by Forkhill.
They got off to a flying start with a John Murphy goal, when he dispossessed a defender and duly knocked the ball to the net. A fine save from Sean mc Donnell maintained our lead and at half time Forkhill led by 2-3 to 0-5.
Playing up the slope in the second half Forkhill dominated and a further goal from John Murphy gave us a cushion to see the game out. Further points from Jemar Hall, and Brendan McCoy saw Forkhill run out comfortable winners by 3-9 to 0-7. 
A fine team performance with goalkeeper  Sean Mc Donnell and the full back line of Brendan Murchan , Ronan Treanor and Cathal Adams excelling.
Committee Meeting; There will be a meeting of the club committee next Monday, the 13th May, at 8.30pm.
The Gathering – A chance for players from the past 50 years to come together.
This Saturday, the 11th May, Forkhill GAA in association with "The Gathering 2013" is holding a special evening were players from 1964 junior final, and the 1981 junior champions can come together to reminisce, reflect on past experiences and renew acquaintances.
The evening promises to be a mixture of heady memories, stories and craic with players from past and present teaming up once again for a night to remember.  Music provided by Mickey the Butcher. 
Armagh County GAA Open Night – Friday 10th May 2013 
The hugely popular Open Night will take place on Friday 10thMay from 7pm in the Athletic Grounds.  Huge numbers of GAA fans are expected following the crowds who attended last year's successful open night.
 The Open Night allows our GAA followers and local media to mingle with our inter-county heroes for the forthcoming championship game against Cavan. The players and management will be available for signing autographs and fielding questions from a host of media reporters.  There really will be some­thing for all the family with tours of the Athletic Grounds, a quiz, penalty kick competitions, goodie bags, team photographs for autograph hunters, face painting, prize draws as well as an opportunity to meet our county players and management.''
 To show your support for the team we are running a campaign by asking our GAA followers to change their Facebook and Twitter profile picture to a photograph with Armagh County Colours for Friday 10th May.
GOLF CLASSIC
The Committee of Forkhill GAA Club is organising a GOLF CLASSIC on Saturday 15th June 2013 in Cloverhill, Mullaghbawn.
This Year, the Classic is a part of our 125 Celebrations and we are hoping to have a really special day with great prizes and the chance to win a car for a hole in one at Par 3 Seventh Hole.  We are presently looking for SPONSORS for this annual fundraising event.  If you / your Business is interested in sponsoring this event please contact any committee member.
Special Edition 125-years Shirt.
The Special Edition 125-years shirt is available now at Fairgreen Stores, Forkhill. It can also be purchased from the clubrooms on Thursday evenings between 8.30pm and 10.00pm
SAVINGS CLUB
For anyone who wishes to save towards the overall cost
of the 125 Gala Night on October 26th, a Savings Club has been set up by the Club and will be available in the clubrooms on Thursdays from 8.30-9.30pm, starting Jan 31st. A reminder that tickets for the Gala night will cost £40 or 50 Euros each.
Night of Orange with Armagh heroes and legends.
Join the legends of the Armagh 1977 team and the Heroes of the Armagh All Ireland winning 2002 team to talk all things Armagh and GAA. Canal Court, Newry Thursday 16th May. Ticket's £10 with all money going to Newry Hospice and the St Vincent de Paul Society.
***********************
Grange
Senior Victory Over Middletown
After suffering successive defeats to Annaghmore and conceding a last minute goal to Tir na Og last Sunday, it was absolutely essential that Grange got back to winning ways in what was to prove to be a tricky trip to Middletown, who have had the same run of form as the Grange. Ethan Rafferty, playing alongside Conor Scully in midfield, opened Grange's account on three minutes from a 21 yard free. The return of Conor Toal at left-half back added another dimension in terms of the Grange attack, causing Middletown many problems in the first-half. Both teams exchanged points, with Stephen McEnaney on target yet again for the Grange; further adding his tally for the year. Ethan Rafferty registered two points in quick succession to put Grange 0-04 to 0-02 in front after fifteen minutes of play,as the game began to open up. However, the way in which the game was swaying back and forth it became clear that a goal was necessary in order to provide some daylight, but lucky for the Grange Ryan Kieran obtains a goal scoring mastery, perfectly constructing and dispatching a wonderful chance thus putting Grange four points to the good, Grange 1-04 Middletown 1-03. Ethan Rafferty ended the half with slick score executed with the outside of the boot to leave the Grange three points to the good at half-time. Grange 1-05. Middletown 0-05.
Middletown opened the half with a 21 yard free, but Grange soon propelled themselves into what seemed to be a commendable lead as corner forward Kieran left the keeper stuck once again, drilling the ball into the left bottom corner with six minutes gone in the second-half, Grange 2-05 Middletown 0-06. However, the five point advantage didn't last long as confusion in the Grange full-back line left an easy chance for Middletown's corner forward Conor Carville, which was the catalyst for the home team's revival. Conor Scully's aerial dominance enabled the Grange to stabilise Middletown's momentum, as Stephen McEnaney and Ethan Rafferty maintained Grange's advantage and with thirteen minutes left the game was promising a close, nervy finish. Middletown kicked over two scores in the twenty-fourth and twenty-seventh minute of the second-half. However, Grange showed great resilience and resolve as Miceal McKenna illustrated his class, popping up at the necessary time to stroke over two points in injury time and claiming Grange's second win in their Div 2 campaign. The decision to employ Mark Magee as a sweeper proved to be an inspired one as he give a man of the match performance, although he would have been pushed by Miceal McKenna who also had a great game. Grange 2-09 Middletown 1-09 
Be Part of It
St Colmcilles invite everyone to sponsor a square and come to the Gathering which will be held on the 6th of July at 7;30pm. Especially anyone who went to the old and new Grange schools and all those who ever played football for the Grange including  players from the 40's, 60's, 70's, 80's, 90's up to the present day. The whole idea is to get as many people on to the pitch for a massive photo. There will be a cup of tea for everyone in the audience and you can dance the night away. A great evening of craic and reliving old stories will be enjoyed by all. You can also bring all your children to stand in your square. Prizes include an overnight stay in the Croke Park Hotel Dublin. You will be able to take part by contacting any member and also by contacting Noel Mallon 07939146484 Mary Rafferty 07815315655  John McArdle 07881945104. Please support this fundraiser and your club.
Underage Coaching 
Training for U-6s, 8's and 10's boys and girls continues Sunday @ 12noon. Players need to bring warm clothing, water bottle and gum shield. Any player who has not yet registered for 2013 please bring £5 fee and give to manager/coach.
Skip Car Tour 
'The Skip Car Tour' is on the road again stopping off at Grange Club Saturday 11th May with lots of goodies up for auction. Music by THE DO-RIGHTLYS. Adm.£10. All proceeds to Marie Currie & Newry Hospice. Tickets available from Jemmie Smyth, Mary Rafferty or from the bar. Please show your support for this event.
**********************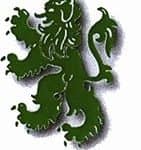 Keady Michael Dwyers
Senior Men
Keady Michael Dwyers travelled the short distance out to Madden for this Intermediate League fixture, recording their first win of the campaign by the narrowest of margins. In the first quarter scores were hard to come by as both teams appeared edgy and not wanting to give advantage to their opponents. Madden opened the scoring early on with a point but this was cancelled out by a Martin Toner effort after 9 minutes. Madden then nudged ahead with 2 further points before a reply from Raymond Mullan after 16 minutes. Keady failed to score for the remainder of the half but despite their dominance the home side only tagged on two more points to leave the half time score Madden 0-05 V 0-02 Keady.
Into the second half and it was Keady who started the more hungrier side closing the gap to a single point when first Raymond Mullan pointed followed by an effort from Ryan McCabe making his first start of the year after a long injury lay off.  Both teams then exchanged 3 points apiece with Conor Hughes twice and Christopher Courtney, making his way from the half back line to get on the scoreboard for the Dwyers. Going into the last 10 minutes the game was delicately poised for a close finish, mistakes at either end could prove costly. Cautiously Madden edged themselves 2 clear with Keady midfielder John Corvan pulling one back. Madden restored the 2 point advantaged after 26 minutes but Ryan McCabe cancelled out the effort almost immediately to leave the minimum between the sides. On 28 minutes Keady were awarded a free from which Ryan McCabe pointed to level the game. Perhaps either set of managements would have taken a share of the points at this late stage. But there was to be a further twist in this game as deep into stoppage time Ryan McCabe sent over his fourth point and more importantly the winning score to deliver the win for Keady that they so badly craved.
Full time score: Madden 0-10 v Keady 0-11.
Keady Team lined out as follows: Stephen Bellew, Stephen Renaghan, Stephen Murray, Shayne Mone, Mattie Greene, Paul Murray , Christopher Courtney (0-1), John Corvan (0-1), Nathan Greene, Conor Hughes (0-2), James King, Raymond Mullan (0-2), Liam McKee, Martin Toner (0-1), Ryan McCabe (0-4) Subs Used: Sean Paul Doran for Stephen Bellew, Michael McDermott for Martin Toner
Senior Ladies Football
Senior Ladies training continues on Tuesdays and Thursdays at the field for 7.15pm sharp.
Minor
The Minors travelled to near neighbours Madden on Monday 29th April for their Division 2 south clash. Despite the early exchanges being evenly matched it was Madden who got scores at crucial times from which Keady was unable to recover. Madden went on in the second half to completely dominate proceedings and take the two league points.
Under 16
The Under 16's played host to St.Paul's of Lurgan in the preliminary round of the Division 3 championship on Thursday night last and successfully worked themselves into a quarter final spot. In the first half Keady completely dominated proceedings getting down to business straight away with Sean McCabe adding the first 2 points of the night. A monstrous effort from Caolan McCooey from 35 yards, a free from Sean McCabe and an excellent individual point from Ryan Fitzsimmons left the Dwyer's winning five points to one after 20 minutes. Sean McCabe then scored the first of his 3 goals reacting first when his own quick free kick was deflected back into his path by the St.Pauls goalkeeper. By half time the Dwyers held a commanding and well deserved lead of 1-07 to 0-03. Into the second half both teams exchanged a free each before St.Pauls struck a goal of their own, a further 2 points from the Lurgan men was now bringing nervousness into this Keady team resulting in a number of silly fouls being committed. Padraig Farrell only on the field a number of minutes pointed to ease some of the pressure, with Sean McCabe adding a (1-1) in quick succession to put more daylight between the sides. St.Pauls then went in search of a goal to re-ignite their hopes but Jamie Lee Beattie in the Keady goals pulled of an excellent save when he palmed the ball onto the cross bar and the danger was cleared. Defence was then turned into attack when Keady broke up the field, Sean McCabe played in Padraig Farrell who's goal bound effort seemed destined for the bottom corner but was denied by a diving save from the St.Pauls keeper. Daire Jones and Eoghan Mone increased Keady's lead before Sean McCabe completed his hattrick when he was found in space on the right and drove hard and low giving the keeper no chance. This was an excellent team effort and they now have home advantage in the next round against Carrickcruppin. Full time score Keady 3-12 V 1-07 St Pauls.
Keady Team and scorers from: Jamie-Lee Beattie, Dylan McKenna, Adam Nugent, Jack Molloy, Gareth Morgan, Oisin McKee, Caolan McCooey (0-1), Robbie McEneaney, Daire Jones (0-1), Sean McCabe(3-07), Ryan Fitzsimmons (0-01), Eoghan Mone (0-1), Paudie Mallon, Subs: Philip Coyle for Oisin McKee, Padraig Farrell (0-01) for Paudie Mallon,  Conor Shortt for Robbie McEneaney, Caolan Mone for Ryan Fitzsimmons.
Under 14
The Under 14's travelled to Armagh Harps last Tuesday night 30th April and collected their first league points of the year. This game proved to be a more fairly balanced encounter compared to previous week's outings. Keady opened the scoring through a Tiernan O'Neill point followed by one from Caolan Mone but the Harps came back and levelled the match midway through the first half. The Dwyers were then rewarded a penalty when Conor McIlroy was dragged down but Caolan Mone drove the ball over the bar. The Harps though appeared to take encouragement from this taking the game to Keady scoring 1-3 without reply to open a decisive gap. Keady management then introduced Jay Fullerton to the attack who instantly made an impression by winning the ball and making intelligent runs into the Armagh Harps defence. The gap was reduced to a goal when firstly Conor McIlroy found space to slot over then Paul Greene from a free registered Keady's fifth point of the night to leave the half-time score Armagh Harps 1-05 v 0-05 Keady. The Dwyers began the second half with purpose with points from Jay Fullerton and Reece Butter closing the gap on their opponents. Harps started to feel the pressure as they were forced into conceding a number of frees from which Odhran Fullerton first levelled the game and then put Keady ahead for the first time since the first quarter. The Keady attack was all this time supported by a tight marking and hungry defence led by Tiernan O'Neill and more than equally helped out by Gareth Hughes, Jack Molloy and KP Cunningham. Soon Keady found themselves four up when the impressive Odhran Fullerton found space in front of goals blasting the ball to the top corner. Harps pulled back two further points and maybe could have a got second goal if it weren't for the ever reliant Jamie Lee Beattie in the Keady goals who stood tall to all that was fired at him. Jay Fullerton added Keady's final point of the night in exchange with one for the Harps to leave the Dwyers hanging on by two points and Full Time score at Armagh Harps 1-08 v 1-10 Keady
The Keady team and scorers: Jamie Lee Beattie, Gareth Hughes, Oliver Fegan, Jai Maginness, Jack Molloy, Tiernan O'Neill (0-1), KP Cunningham, Paul Greene (0-1), Caolan Mone (0-2), Reece Butter (0-1), Odhran Fullerton (1-3), Conor McIlroy (0-1), Nessan Dynes, Oisin Keenan, Jake Fisher. Subs Used: Jay Fullerton (0-2) for Jake Fisher, Ciaran Deasy for Oisin Keenan, Jonathan Nugent for Tiernan O'Neill, Tiernan O'Neill for Nessan Dynes.
Under 12
Under 12 training for girls and boys continues on Wednesday evenings from 6pm to 7pm.
Under 8's and 10's
Under 8 and 10 training continues on Sundays from 12pm to 2pm. New recruits always welcome.
Fixtures
Thursday 9th May Div 3 S Under 16 League Keady V Corrinshigo @ 7.15pm
Saturday 11th May U8 Go Games Grange V Keady @ 10.30am
Saturday 11th May U12 Go Games Derrynoose V Keady @ 4pm
Sunday 12th May U10 Go Games Keady V Tullysaran @ 11.30am
Sunday 12th May Intermediate ACL Keady V Wolfe Tones @ 2 pm
Monday 13th May Div 2 S Minor League Keady V Shane O'Neills @ 7.15pm
Tuesday 14th May Div 1 U14 ACL Keady V Pearse Og @ 7.15pm
Keady GAA Club Lotto
Sunday 5th May 2013. Numbers 2 – 5 – 19 – 21. No Jackpot Winner £1360. £25 Dermott O'Neill, £15 John Mone, £10 Oran Gilmartin. Next Week's Jackpot is £1390.
Cairde An Ceide
Congratulations to all our April draw winners. £500 No. 80 Gary Toal. £100 No.71 Bernie Harvey. £100 No.204 Claire Doran. Thank you to all our members for your continued support.
Come Dance with Me
Keady GAA is to present a super fundraising event, Come Dance with Me. The event will take place on Saturday 16th November 2013 in the Armagh City Hotel. More details to follow.
************************
Shane O'Neill's 
Seniors
Our senior footballers returned to Derrylacka on Friday night for their fourth league game of the campaign and recorded an historic first ever Division 1 league win with a six point victory over Dromintee, 3 – 8 to 0 – 11. The Shanes made the best possible start to the game when in the opening minute Connaire Mackin latched onto a great pass to slide the ball under the advancing Dromintee keeper and into the net. Paul O'Rourke fired over a great long range point soon after before Dromintee replied with two quick fire points with O'Rourke responding for the Shanes with a pointed free. The Shanes got their second goal of the contest minutes later when a speculative shot from Connaire Mackin somehow squirmed through the legs of the Dromintee keeper and into the net to put the Camlough side six ahead. Dromintee were working hard to get back into the game but the Shanes defence, marshalled superbly by Kevin McParland, were strong and tenacious in the tackle and the Shanes third point of the game came from some great defending which led to a swift counter-attack and Neil Paul Lennon firing over the bar. Both sides swapped points before the break, with Connaire Mackin on target for the Shanes, to leave them six to the good at half-time, 2 – 4 to 0 – 4. As expected, Dromintee were quick off the mark in the second-half and scored two early points to leave just for between them but the Shanes replied in great fashion when the impressive Paddy Doran surged forward form his half-back berth to lay the ball of to the outstanding John Grant who in turn played in Neil Paul Lennon for the Shanes third goal of the game. An Oisín Murphy point kept the score-board ticking over for the Shanes to put them eight points ahead at this stage in the game before Dromintee reduced the gap to seven with a pointed free. A Paul O'Rourke free, which restored the eight point advantage, was quickly cancelled out by another Dromintee score and the sides swapped points again minutes later with O'Rourke on target once more for the Shanes and he got his fifth point of the game soon after with a great fisted effort to seal the win for the Shanes. Dromintee scored the last two points of the contest, both from frees, but it was too little, too late as the Shanes ran out fully deserved winners to record their first win in the top flight of Armagh football.
Senior Reserves
Our senior reserves weren't in action last week but are scheduled to play Granemore this Wednesday evening.
Senior Girls
Our senior girls made the long trip to Sarsfields on Saturday evening for their latest league game of the year and once again all the girls played their part in another comprehensive and fully deserved win.
Underage Football – Proudly Sponsored by Gortrush Foods
Minor Boys
Our minor boys were back in league action away to Granemore on Monday evening and were once again missing a number of key players. The Shanes found themselves in arrears at the break but a better second-half performance saw them get themselves back into the game but Granemore held out for the win.
U14 Boys
Our U14 boys were on the road again last Tuesday night with a league game against Mullaghbawn. The lads have been in good form recently in the league and they kept this going against a very committed and hard working Mullaghbawn side.  The Shanes hit the front early on but Mullaghbawn fought back to level the game mid way through the opening half but the Shanes regained control and led by five at the break. Mullaghbawn got the opening goal of the  second-half to trail by just two points but the Shanes upped their game again and went on to run out deserving winners. Next up for the lads is a championship game against St Pauls from Lurgan on Tuesday evening with a venue still to be confirmed.
U14 Girls
Our U14 girls made it two wins from two with a hard fought victory over perennial rivals, Clann Eireann at a wet Lurgan on Sunday evening. The wind and rain made conditions very difficult and it was a credit to both teams who put on a display of good entertaining football. The score-line did not reflect the efforts of the Lurgan girls who put it up to Shane's throughout. In the first half Clann Eireann had the early lead as it took Shane's a while to settle. However after a few near misses, the turning point came with a Kirsty Murphy goal. Ruth O'Gorman and Georgia Smith also found the net before half time. Clann Eireann again had the better of the early exchanges in the second- half and were unlucky with some goal chances. However, playing against the breeze and driving rain, 0-3 from the excellent Jessica Watters and strong running by Blaithin Mackin settled Shane's again with Lia Robb getting our second-half goal. A good win on the road for Shane's girls, 4 – 13 to 0 – 8, who will represent the club and county at Feile na nÓg 2013 in Derry. Leanne Lennon and Leah McKeown were excellent in defence while Kirsty Murphy again was very impressive at half forward. Next league game is at home to St. Endas on Sunday 12th May.
U12s
Our U12 footballers had their first game of the season on Saturday afternoon against Crossmaglen. Despite it being only their second outing of the year Shanes played some decent football but they came up against a very big and powerful Cross side but great credit to all the Shanes boys and girls who kept playing and plugging away right until the final whistle.
U10s & U8s
Training for U10s and U8s continues now on Friday nights from 6.00pm to 7.00pm at St Colman's College and all boys and girls at both these age groups are requested to attend.
U6s
Training for our U6 footballers continues every Wednesday evening on Bessbrook Community at 6.00pm. All boys and girls at this age group are more than welcome to attend.
Camogie
Well done to our U14 camogs who recorded a great win last Tuesday evening over Killeavy with all the girls playing their part in the victory.
Monthly Executive Meeting
The next monthly executive committee meeting will take place in the club-house on Monday 13th May at 9.00pm.
Club Membership
Club membership for the 2013 year is now due and is priced at £30.00 for all adult members. Underage membership is priced at £20 for minors, U16s and U14s and £10 for U12s, U10s, U8s and U6s. Please note that for insurance purposes everyone needs to ensure that they pay their membership fee.
Club Merchandise
There will a merchandise night in the club this Wednesday, 8th May, from 7.30pm to 9.00pm for anyone wishing to order new club gear. The usual terms apply: all items must be paid for on the night. For further information please contact Kevin McGeeney on 07938848796.
Lotto Results
Last week's winning lotto numbers were: 6, 15, 20 & 27. There were no jackpot winners and two x match 3 winners. The jackpot now stands at £2100.
Lotto Sales
The club is still concentrating on increasing its weekly lotto sales as they are the main source of income for the day to day running of the club so, if anyone feels they can spare a few hours of their time to help out they are asked to contact Micky Mackin on 07746242231.
Condolences
The club would like to offer its sympathy to the family of Loretta Hazzard who died last week. Loretta was the grandmother of our camogie coach Jason Hazzard and great-grandmother of Gemma and Nikki McKeown. The club also offers its sympathy to the family of Michael Hearty who dies at the week-end. Michael was the father of our underage mentor Dermot Hearty and grandfather of our underage player Aodhan Hearty.
*************************
Silverbridge Harps
FOOTBALL
SENIORS Intermediate League 4th Round away Dorsey Emmets Fri 3rd May.
Played in wet and slippy conditions, it took the boys a while to settle. Sean Mc Loughlin scored two wonderful free kicks in between a well taken point by Peter Carragher. As the half wore on the boys scored more through Damian Mc Cann(0-2), Paudie Cumiskey, Brendan Burns, Cormac Mc Avoy and Sean Mc Loughlin. The defence were well on top throughout reducing Dorsey to three points from free kicks. Half time: 0-9 to 0-3. Dorsey again started the brighter in the second half and within a ten minute spell reduced the score to four points, but when needed the Bridge were able to up the performance and get scores from Dee, S. Mc Loughlin, P. Carragher, B. Byrne, Bryan Murphy and Kenny Campbell. A goal from Dorsey in the dying seconds left the full time score 1-08 to Silverbridge 0-15. This was a good performance by an improving Bridge team, who went about the job in a professional manor. Next match is away to Eire Óg Sunday 12th May. Team: B. Cumiskey, N. Mc Cann, G. Mc Garvey, C. Lambe, G. Reel, C. Campbell, S. Kelly, C. Mc Avoy, P. Carragher, B. Byrne, S. Mc Loughlin, P. Cumiskey, B. Murphy, D. Mc Cann, A. Hearty, sub used: E. Burns
SILVERBRIDGE LADIES FOOTBALL CLUB Gaelic4Girls Programme for 9 and13 yr olds who are looking to participate in football. Tremendous numbers and great craic on a Sunday morning from 11-12pm. For more informationcontact Philomena McShane 30888800 or Mary Gernon 30868553
SENIOR LADIES  next fixture in League Div 1 Wed 15th May away to Crossmaglen Rangers. TRAINING Wednesdays
Gaelic GOSTART and U8 EVERY Sunday morning from 10.45am. A lot of progress and good football from these young stars. Our UNDER 8's had a cracking game against Killeavy last Saturday. We have some very talented players who showed tremendous skill on the ball. This was a really great all round performance and very well done to everyone.
UNDER 10TRAINING Fridays 6-7pm. Please make sure you have your gum shield and a waterbottle. Match at home against Cullaville Blues last Sunday 5th May. Some very good displays of tactics and skill from both teams.
Next fixture Sun 12th May away to Killeavy
U12 SATURDAY 4th May we had an away match to Killeavy.  Some impressive individual performances. Training Thursday 7-8pm.
Next match Sat 18th May at home to Dromintee
UNDER 14 League 4th round away to Granemore on Tues 30th April ended in a very narrow defeat in the last few minutes despite a very strong performance for the entire game.Training THURS 8-9pm
UNDER 16 First round of the Championship away to Crossmaglen Rangers Thurs 2nd May. Our under 16s took to the field on Thursday night against our neighbours, Crossmaglen. In an even first half, there wasn't much difference between the two teams.In the second half ,Crossmaglen proved too strong for the Bridge boys. We showed huge focus and played some great football throughout. (best wishes to Jarly Og who sustained an injury during the match) Training Tues 7.30pm
U14 GIRLS Training (indoors) Thurs 6.30pm.
MINORS League 4th Round at home to Grange Mon 6th May
Training Mon and Wed at 8pm.
BANK HOLIDAY WEEKEND FAMILY EVENT Sunday 5th May 'BREAKFAST @ THE BRIDGE'. An exceptional turnout which totally exceeded our expectations with massive support from the wider community and a large number of our neighbouring clubs which we really really appreciate. Many, many thanks for your contribution. And the food was terrific too! Our senior teams (the Ladies assisted by the men!) dished out out fry-up after fry-up without dropping so much as a sausage! So many people of all ages helped out in whatever way they could which again illustrates the wonderful sense of community that we still enjoy in this area. What we raise from this event will go directly into developing and improving our hard-working football teams under the guidance of our very committed managers and mentors and with the continued support of parents and families. There are so many sponsors, individuals and groups to thank – we will be in a position to give a more complete list in next week's Notes. Our SINCERE thanks again.
'GOLD MARK AWARDS' CALLING ALL YOUNG VOLUNTEERS!! If you're aged between 14 and 24 and help out around the club with sporting or cultural activities you can get your efforts formally recognised through the GOLD MARK AWARDS supported by the Ulster Council and the Dept of Education (really useful for your CV and UCAS) Registration/further information on WED 15th MAY at 8.45pm in the Social Club. Also contact fionntan.odowd.ulster@gaa.ie or John Muckian.
KEEP UP THE GREAT WORK, Niamh Reel half-back with Armagh U14 Ladies and the very best of luck to ORLA GARVEY who is boxing for gold in the Irish National championships on Saturday 4th May in Dublin
INTENSIVE IRISH COURSE  in the Athletic Grounds on Saturday 11th  May between 11am and 4pm. There will be classes for beginners, intermediate and advanced. The cost of £10 includes lunch. The development officer from the Department of Culture's Líofa campaign will be present to speak about the project and to encourage learners in Armagh to sign up to the campaign. If you would like to book a place on the course, contact Seán on 028 3751 5229 or sean@cairdeteo.com
MEETING of all managers from Under 10 to senior  WED 8th May at 9.00pm  to organise their players for the 12 Hour Run.
SILVERBRIDGE SENIOR CITIZENS & SPECIAL NEEDS ASSOCIATION
Trip to Fitzwilton Hotel, Waterford Fri 14th June to Sun 16th June. 170 Euro. If interested please contact any committee member with your name and a deposit of 50 Euro.
LOTTO JACKPOT STILL THERE! Make sure you're in with a chance!
Please note that our LOTTO DRAW take place every Monday night regardless of Bank Holidays, public holidays etc
Any additional help or support is always welcome as it is a vital source of income to ensure the successful running of the Club and maintain the various services we provide to our player members and the wider Silverbridge community.  Can you sell a few tickets at your workplace or in your locality? Our continued thanks to all our current sellers and patrons. £1 per week.
SILVERBRIDGE HARPS GFC ANNUAL GOLF CLASSIC Sat 1st June Ashfield Golf Club. 3 person scramble £75 (€90) per team. To book please contact Eamonn McCann 30868988 or 07703123094
E*N*T*E*R*T*A*I*N*M*E*N*T Dance bands in the Clubrooms every month – Sat 18th May COUNTRY STORM. Wee Bar open every Sat and Sunday evening. CLUB ROOMS every Thursday night 8.30pm usual social entertainment – do come along – it could be your lucky night! NATHAN CARTER and his dance band are playing in the Resource Centre on Fri 10th May. Special guest appearance by NICKY JAMES and a short dance display by world champion Mona Ruddy dancers. TICKETS available from any Committee member, Kate Reel in the Wee Bar on Mondays 8.30 – 10pm or in Centra Crossmaglen. £12 (€15). Admission strictly by ticket only.
Silverbidge CLOTHES APPEAL Our yellow clothes bin is ready and waiting for your Spring clearout items – shoes, curtains, sheets, towels, clothes etc. The bin will remain in the carpark for the foreseeable future. All your donations will help to develop our underage structure so every bit of help is really appreciated.
NEXT COMMITTEE MEETING Tues 21st May at 9pm. If any of our membership have any issues to raise please contact our Secretary Aidan Murphy
To book the Resource Centre or the Clubrooms please contact BERNIE MURPHY on 077 69151917
We can cater for a variety of events such as weddings, parties, funerals, christenings, classes, concerts, seminars etc. CLUB ROOMS Every Thursday night 8.30pm usual social entertainment – do come along – it could be your lucky night!
GO FITNESS KETTLEBELL CLASSES on Tuesday 6.30pm in Silverbridge Resource Centre. Our classes are for every fitness level and can burn up to 800 calories in a 45 minute workout. Any questions email us on gofitness@live.com
SILVERBRIDGE TAE KWON DO Adult beginners every Monday 6.45pm and all beginner children 2.30pm on a Saturday. Any questions contact Cathal on 0860543712
Yoga for all on Tuesdays: 7.30 – 9pm
CIRCUITS every Mon and Thurs 8-9pm. Everyone welcome.
SCULPT ON TOUR Thurs  7- 8pm (£5 per person) in the main hall. Everyone welcome (male & female)   
SALE on selected items of CLUB MERCHANDISE. SHOP OPEN SUN 11-12pm & TUES 7- 8pm. Adult shorts with just stripe £5 – great for training, swimming etc; t shirts with rugby style collar half price (children's and adult sizes).  Also in stock: ADULT TRACKSUITS (S, M, L, XL) CHILDREN'S TRACKSUITS for 5-12yrs, KITIRELAND gloves, various t shirts, Jerseys, hoodies, new style polo shirts, round neck t shirts and raincoats up to XXL. Fashion show DVD.
Please note that our Walking Track closes at 10.30pm sharp
WEEKLY TEASER
Last week's question:What year did an amalgamation of the Bridge/Mullaghbane and Whitecross (known as Silverbridge) reach the final of the Armagh senior championship?
ANSWER: 1945
This week's Question: Carnally William Orr's were founded 126 years ago. What colour were their jerseys?
ARTICLES FOR THE SILVERBRIDGE NOTES must reach me by 6pm on Saturday. If you think something should be put in the Notes please let me know
Tel: 30888873,Tel/Text 077 78219400, EMAIL: burns_rosie@yahoo.co.uk
***************************
Wolfe Tone & St. Enda's, Derrymacash
Camógaíocht/Camogie
Good luck to our senior camogie players Shannon McPartland and Aoibhinn McCarthy who will be representing the county in the All-Ireland final at the weekend. The girls are part of the Armagh minor team which beat Kerry in Saturday's semi-final in Laois 2-10 to 1-10. The Armagh girls play Kildare this weekend in the All-Ireland final and everyone involved in the Wolfe Tones and St Enda's club wishes Shannon and Aoibhinn the very best of luck. Ard Mhacha abú!
Our senior camogie team beat Brocagh in a challenge game during the week on a scoreline of 10-9 to 0-7. Our Under 12 camogs showed great potential and proved that they were making great progress on Saturday after taking part in a blitz in Derrynoose. St Enda's played some very strong teams including Ballymacnab and Culloville. The girls showed great strength and character and were a credit to the club. Maith sibh a chailíní. Well done girls.
If anyone who used to play camogie for the club has a spare helmet lying around that they no longer require, we would be very grateful if you could donate it to St Enda's.
The club will be holding a celebration of camogie in Derrymacash for all players, mentors and supporters of St Enda's Camogie Club, past and present on Saturday 25 May from 7pm.There will be an exhibition of photographs and memorabilia on the night and we are asking anyone with photos or memorabilia which we could borrow for the night to get in touch with us. A good night's craic is guaranteed with Good Intentions providing music in the bar until late. Make sure you don't miss this opportunity to celebrate the history of our camogie club, as we look forward to the future development of camogie in Derrymacash and north Armagh. Naomh Éanna abú
Peil/ Football
The senior footballers suffered their first defeat of the league when Annaghmore visited Derrymacash on Friday night. It was another calamitous start by the Tones, gifting the visitors a simple goal after just 30 seconds, which left the home side chasing Annaghmore for the rest of the game. The Tones did rack up five scores in the first half through James Lavery, Niall Geoghegan with three and Johnny McCarron, but the visitors kept on the pressure with four points of their own. The Tones had only themselves to blame with a lot of wasted opportunities preventing them from actually leading at half time. Half time Tones 0-5 Annaghmore 1-4. The second half was a pretty dire affair with a 20 minute spell without a single score. Annaghmore hit three, whilst the Tones could only manage two. The only excitement for the Derrymacash supporters came in added time, when the last-minute desperation from the Tones saw the ball cleared from the line. Full time Tones 0-7 Annaghmore 1-7. A very poor performance from the Tones and a lot of work to do before the away game to Keady on Sunday.
The minor footballers were well beaten by Clan na Gael last Monday evening and will hope that their season can turn tomorrow when they travel down the road to take on Derrytrasna. The Under 16s had no competitive fixture this week and arranged a challenge game against Aghagallon on Sunday evening, which they won following a magnificent comeback in the second half. The boys will hope to keep up their good run away to Madden on Thursday. The Under 14 game against St Paul's was called off. Next up for the boys is a championship tie at home to Culloville on Wednesday evening. The Under 12s got their league campaign up and running on Saturday, earning a draw away to St Paul's.Well done to all the players, particularly the U10s who lined out and played very well against older players. The Under 10s hosted Ballyhegan on Sunday and finished with a comfortable win. The Under 8s hosted St Peter's on Saturday morning and were victorious in all four games. They also travelled to Davitt Park last Monday to play a series of 9 aside games against Clan na Gael, of which they won 2 and drew 2. Mol an óige agus tiocfaidh sí. Praise the youth and they will blossom.
The Reserves were beaten by Tír na nÓg during the week and are away to Éire Óg this Wednesday. Gaelic4Mothers continues on Friday evenings at the club from 7pm. Everyone is welcome to take part in the Gaelic4Mothers training sessions, which are a good way to keep fit as well as good craic.
Paddy Moriarty was honoured in Croke Park last Sunday for his role in the Combined Universities team who won the Railway Cup in 1973. Paddy joined his old teammates for a reunion at the National Football League final and was introduced to the crowd at half time. Maith thú Paddy, tá an club iontach bródúil as a bhfuil bainte amach agat. Well done Paddy, the club is very proud of all of your achievements.
Football Fixtures
Monday 6 Minors v sarsfields Away @ 7.15pm
Tuesday 7 U14 championship v Culloville Home @ 7.15pm
Wednesday 8 Bs v Éire Óg Away @7.15pm
Thursday 9 U16s v Madden Away @ 7.15pm
Sunday 12 Seniors v Keady Away @ 2pm
Tuesday 14 U14 v Éire Óg Home @ 7.15pm
Wednesday 15 B championship v Grange Home @ 7.15pm
Gaeilge/Irish language
There will be intensive Irish language courses in the Athletic Grounds this Saturday 11 May between 11am and 4pm. There will be classes for beginners, intermediate and advanced levels. The cost of £10 includes lunch and you can contact sean@cairdeteo.com or 028 3751 5229 to book a place.
Revision classes for GCSE Irish students continue in the club on Sunday evenings. The classes focus on the Irish oral exam. Beidh na ranganna dírithe ar na ceisteanna sa scrúdú comhrá. Times may vary depending on football and camogie commitments and you are asked to text Seán Ó Maoilsté on 07716354381 if you are interested.
Crannchur/Lotto
Last week's lotto numbers (29.04.12) were 12, 22, 27 and 28. There was no jackpot winner and match 3 winners were Frankie Hogan, Dee Crossey and Kelly Laverty. Sellers prize went to D Magee and this week's jackpot will be £1,600.
Rince/Dancing
Irish dancing returns to the club on Saturday at 3pm. Newcomers always welcome. Fáilte roimh rinceoirí úra.
Ceolchoirm/Concert
Andrea Rice will be performing at the club on Friday evening, 10 May. Andrea will be singing in the bar at 9pm. Admission is free. This event is being organised by Clanbrassil Cultural Group.
CLG Ard Mhacha/ Armagh GAA
Armagh TV will be streaming a pre-championship panel discussion show on Wednesday evening at 8pm. The panellists include Benny Tierney, Jimmy Smith, Ger Houlahan, Steven McDonnell, Paul McGrane and our very own Paddy Moriarty. The show will be broadcast on www.armaghgaa.net/armaghtv and a number of Tones men will be involved in the production, including Paul Heaney, Gary Brankin and James McCann.
The Armagh senior footballers are inviting all supporters to come along to an Oíche Oscailte or Open Night in the Athletic Grounds on Friday 10 May from 7pm. A large crowd from the Tones attended the event last year and really enjoyed it with SarahRose Hosty winning the penalty competition. Young supporters will have an opportunity to meet their laochra peile (football heroes), take part in the many fun games and take home an Armagh goody bag. Make sure you don't miss this special night. Ard Mhacha abú!
Sign Up To Our Newsletter