Armagh Harps
2013– The Club celebrates the magnificent milestone of 125 years promoting Gaelic games this year. Numerous celebratory events are taking place. Support this achievement by supporting the events. Watch out for the "125" memorabilia!
CLUB REGISTRATION – 2013 Membership is now over due.  It is essential that all players, regardless of age, are registered.
Please contact Registrar Art McGinn or any team coaches urgently to register.
SENIORS- Two great wins over the weekend!!! A comfortable nine point victory over Dromintee on Friday night was followed by a one point win in terrible conditions over St Peter's in Sunday.
After five games and a third of the League completed, Harps sit proudly on top of the All County League Division 1 with nine points. Well done to management and players- keep up the good work!!!!! Next up Carrickcruppen at home on 24 May.  
Best wishes to Armagh in their opening Ulster Championship game away to Cavan on Sunday. Declan McKenna will keep the Harps flag flying in Charlie Vernon's enforced absence through injury.
RESERVE LEAGUE–Great win away to Maghery last week. Next League match is Wednesday 22 May at home to Sarsfields, throw-in 7.45. Things building up nicely for the Championship opener!!!
UNDER 21- Preparation has stated for the Championship. Note that this is played on a Round Robin basis. First game Sunday 26 May at home to Ballymacnab.
MINOR –The boys have met tough opposition to date. However, encouraging signs for the future as the under strength team is improving! The game against Ogs scheduled for this week is off. Next outing Monday 20 May away to Grange, 7.15.
Best wishes to Harps players Joe McElroy and Rory McGrath who will line out for Armagh in the Ulster Minor Championship this Sunday against Cavan. Joe is the team captain!
U16- A home game against St Peters on Thursday night, throw-in 7.15.
U14- The boys host Clann Eireann tonight, 7.15 throw-in.
U 12's –Go Games for this age group are fixed for Saturdays at 4pm. Fixtures below-
18/05/13 Shane O'Neills (HOME)
25/05/13 Cullyhana (AWAY)
01/06/13 Carrickcruppin (HOME)
08/06/13 Killeavy (AWAY)
22/06/13 Dromintee (HOME)
06/07/13 Culloville (AWAY)
27/07/13 Silverbridge (HOME)
03/08/13 Pearse Ogs (AWAY)
10/08/13 Mullaghbawn (HOME)
Training continues on the JD pitch each Wednesday night, 7-8pm. Please ensure you bring water, gum shield and £1!!!!
U10's– Mid-week training Wednesdays 6.30 to 7.30 in the College Fields. Please ensure you bring water, gum shield and £1!!!!
Go Games for this age group will take place on Sunday's at 11.30am. Unfortunately last week's game had to be postponed due to inclement weather. No game this Sunday due to Confirmation and the Armagh match.
See the U10 fixtures below-
26/05/13 Culloville (HOME)
02/06/13 Killeavy (AWAY)
09/06/13 Mullaghbawn (HOME)
23/06/13 Shane O'Neills (AWAY)
07/07/13 Dromintee (AWAY)
28/07/13 Pearse Ogs (AWAY)
04/08/13 Silverbridge (HOME)
U8's- All Under 8's Go Games are scheduled for Saturday's at 10.30am. Unfortunately last week's game was postponed due to a death in Mullaghbawn. The players had a really thorough training session!!!
25/05/13 Silverbridge (AWAY)
01/06/13 Cullyhana (HOME)
08/06/13 Carrickcruppin (AWAY)
22/06/13 Dromintee (HOME)
29/06/13 Culloville (AWAY)
06/07/13 Killeavy HOME)
27/07/13 Crossmaglen (AWAY)
03/08/13 BYE
10/08/13 Pearse Ogs (HOME)
If mentors/parents can help with transport to away games it would be gratefully appreciated.
U6's- Training on the JD pitch, Abbey Park from 10.30-11.30 every Sunday. Please ensure you bring water, gum shield and £1!!!!
GO GAMES- The Club will be using the Go Games fixtures as a means of introducing children to playing Gaelic Football in a fun and enjoyable way. It will be about improving the skills of each and every player and not about 'winning' – they will always win! All players will have equal opportunities in all games!!!
Parents are encouraged to come to all games and are reminded that the games are for the enjoyment of the players. Mentors, players and parents are asked to upkeep the 'GIVE RESPECT GET RESPECT' Initiative from the GAA.
Also, parents please note that players must bring water and mouth-guard and £1 to each training/match. Ensure your child is registered.
HARPS SUMMER CAMP & CUL CAMP- Harps plan to hold their Annual Summer Camp w/c 1 July and will host the County Board run Kelloggs Cul Camp w/c 29 July. More detail will follow.
U12 GIRLS- Next game Sunday 2 June at home to Granemore.
Training continues every Wednesday night at 6pm in Abbey Park, all existing and new players welcome.
U14 GIRLS- Due to inclement weather the game away to Derrynoose on Sunday past was postponed and will be re-fixed. Training continues every Wednesday night at 6pm in Abbey Park, all existing and new players welcome.
U16 GIRLS- Next game Clan Eireann on 20 May. Training continues Mondays and Thursday 6.30pm, College Fields, all existing and new players welcome. 
SENIOR/MINOR LADIES- No match this week- next up is Carrickcruppen on 18 May. Training continues Monday and Thursday nights 6.30pm in College Fields.
Congratulations to Harps Senior Ladies player Fionnuala McKenna on being selected to play for the Ulster Inter-provincials on the weekend of 24 May, well done Fionnuala.
Well done to Harps County Representatives, Leo Duffy, Fionnuala McKenna, Cailin Duffy and Siobhan Feeney on reaching the ladies National League Division 3 Final. Although narrowly and unfortunately defeated by a point by neighbouring rivals Down, the girls done themselves, their club and their county proud. Well done to Leo and the management team and to all the county girls on reaching the final.
Armagh Harps Ladies would like to thank James & Niall Clifford J.G.C Cash Register Services on their kind sponsorship of our U12 & 14 Girls for 2013 season.
GAELIC LIFES KIDDIE GAA COMPETITION-Calling all proud mums and dads. Is your kid the cutest around? Does he/she look the part in your club or county colours?
Then why not enter your cutie into the Gaelic Life Kiddie GAA competition.
Overall prize – £200 voucher for the GAAstore and a set of jerseys for an underage team at your local club
Entering is easy: Simply choose your favourite photo of your little one (this can be a family snapshot or one taken by a professional photographer) decked out in club or county colours and send in by one of the following methods (the photo will also be uploaded to facebook for voting purposes):
Email to: d.farnan@northwestnewsgroup.com before 5pm Friday 17th May 2013. Please make sure to include all of the following detail:
Baby's Name: Baby's Age and date of birth: Parent /guardians Name: Full Address: County: Club: Daytime Tel No and Mobile no: Email address:
Hope to see lots of lovely entrants decked out in Na Clairsigh white and blue!!!!!!
ACCESS NI- All coaches and mentors require Access NI approval. Please contact Ollie Holahan on 07801850319 or Paula Enright on 07761837437 to arrange.
MOUTHGUARDS- From 1 January 2013 it is mandatory for all age groups up to and including minor to use a mouthguard in all Gaelic football matches and training sessions.
ZUMBA CLASSES– Each Wednesday 8pm – 9pm in the Social Club Adm £3. Everyone welcome.
HARPS MERCHANDISE- The Club is now the official outlet for Harps merchandise and will be selling directly to members. Goods can be pre-ordered via the Social Club.
Wear your Harps colours with pride in our "125th" year!!!!
HARPS GIFT VOUCHERS- Gift vouchers are available from the Social Club and are refundable against Harps merchandise, can be used towards spend in the Social Club or towards membership etc. Makes the perfect birthday gift!!!
BINGO – As normal each Monday night, "McCoe" calls at 8.30pm.
SPIN CLASSES- Classes continue to be hugely popular and enjoyable.
If interested in joining a class please contact Paula Enright on 07761837437 or paulapowell9@hotmail.com.
GAELTACHT- congratulations to youth players Aoife McGurgan & Padraig Davis who have obtained Gaeltacht scholarships from the County Board. Maith sibh!
ABBEY LOTTO – Next week's jackpot £1,300.
Don't miss out on this fantastic prize- buy your lotto ticket- only £1 each!!! Tickets available from the Social Club and Lotto sellers.
SOCIAL CLUB – Regular weekend entertainment continues. Come along and enjoy the craic. Why not just pop in for a relaxing drink any night, listen to the jukebox, play pool or snooker? Free WiFi available.
Having a party? The Club, which proudly displays the 5* rating for hygiene from Armagh Council Environmental Health, is now available for private parties and functions. Book your birthday or special occasion party now!!  Social Club manager Eamonn Bratton can be contacted on 02837523281 regarding bookings.
ABBEY PARK- Please donate all unwanted women's, men's and children's clothing, shoes and boots, handbags, belts, curtains, bedding, blankets and towels to the clothing bank in Abbey Park. All donations will help support Club funds.
LOYALTY CARD SCHEME -The "Loyalty Card Scheme" is being extensively used by members who are reaping the benefits.
Loyalty Cards available to all members and can be collected from the Social Club.
CAIRDE NA CLAIRSIGH – Is Armagh Harps GFC important to you?
Do you believe our young people need help and support?
Do you value what Armagh Harps and the GAA provide?
Is what we're about attractive to you?
If you can answer "Yes" to any of these questions then Cairde Na Clairsigh is for you.
Members of Cairde Na Clairsigh agree to contribute at least £10 per month to help make Armagh Harps better for our young people. In return we'll play our part to achieve a better Armagh Harps.  We think that's a very good deal for everyone!
To join download the Standing Order mandate from the Club website (www.armaghharps.com), Facebook or Twitter, and return to any Committee Member or to the Social Club (address above).
New "Cairde" members are always welcome. Be part of a unique group and wear the special "Cairde" coats.  Note that "Cairde" members are full Harps and GAA members.
YOUTUBE CHANNEL-   Visit Armagh Harps on YouTube www.youtube.com/user/armaghharpsgfc
If you have any videos featuring any Club activity, new or old, please e-mail them to armaghharps@btconnect.com for uploading to the site.
NEWS- Please check Harps website (www.armaghharps.com), Harps Facebook page (Armagh Harps GFC) and Harps Twitter account (@ArmaghHarpsGFC) for details of fixtures and events.
Please feel free to forward news, features, events, match reports, photos etc to armaghharps@btconnect.com for consideration for inclusion in the social media platforms.
**********************************
Ballyhegan Davitts
Lottery payments are due again, sellers will be pounding the streets in the coming weeks. It's a good time to join with the Jackpot now breaking the £3000 barrier again! Thank you for your continued support!
Ballyhegan Fight Night!
Planning is underway to host a festival weekend over the Bank Holiday Weekend in August (23rd – 25th). More details to follow… However, anyone who is interested in participating in the "Fight Night" – Friday August 23rd, please register your interest ASAP to any committee member. Or email pro.ballyhegandavitts.armagh@gaa.ie
Summer Scheme
Summer Scheme is confirmed for 1st – 5th July. All help welcome and it proves to be an action packed –full filled weekend for kids and volunteers!
Congratulations to young Davitts Lauren Erin O'Gorman, Sarah Louise Doherty & Anna Ferguson who have been awarded a part scholarship of £100 each at Feis Cumann Lúthchleas Gael Ard Mhacha.
The scholarships will be presented by Armagh County Chairman Paul Duggan and Armagh senior team captain Ciaran McKeever in the Ceannáras on Monday 27th May at 7-00pm.
Bingo
Thanks to all those who turned up to support the Bingo @ Ballyhegan. We are back again on 6th June 2013 @ 7.30 with more prizes.
Match Reports
Sunday May 12th 2012
Intermediate League: Middletown Owen Roes v Ballyhegan Davitts
 Ballyhegan's senior men visited Middletown on Sunday, still searching for the opening points of the season. Davitt's started well, Eoin Reynolds hitting the post with the first effort of the game & Mark Hughes swinging over a the opening score for Ballyhegan moments later, however, Middletown responded with two points from play before the five minute mark.
The sides were again level in the eighth minute, Conor Williamson upended as he shot at the posts & Paddy Marley stepped up to convert the free kick.
The hosts were back in front for a short period, after kicking two more points, until the Davitts took the lead on fifteen minutes, Paddy Marley playing a one-two with Shane McCormack and clinically finishing the ball to the net, when through on the keeper.
Marley then converted another free kick, this time after a foul on Mark Hughes. It was Middletown who finished the stronger, reclaiming the lead at the break, with three unanswered points. Half Time: Middletown 0.07 Ballyhegan 1.03
The hosts started the second half similarly to how they ended the first half, with another three unanswered points, before Davitts midfielder Conor McCann finished off a lovely move which started in the Ballyhegan full back line with Conor Morgan, who raced up the middle of the field, Eoin Reynolds supplying the final pass.
Middletown wrapped up the points in the middle third of the second half, kicking another two points and a goal meaning the Davitts trailed by eleven entering the final ten minutes.
Mark Hughes kicked his second point of the game, good work from Conor Morgan in defence and a nice one-two, again from Shane McCormack creating the chance.
Middletown replied with another point in the next attack, before Paddy Marley scored from another free kick, awarded for a foul on Paul Courtney on the edge of the parallelogram.
The hosts kicked their final two points of the game, with five minutes remaining, their lead now nine points but credit to the Ballyhegan men, who fought till the end.
Eoin Reynolds found space in the square and finished the ball under the keeper and into the net, Conor Morgan once again the architect, driving forward from defence playing one-two's the length of the pitch to create the space and ultimately the goal.
The final score of the game, was another converted free kick from Paddy Marley, substitute Gerard Morgan collecting a low ball excellently, and dragged down in front of the posts.
Full Time: Middletown 1.15 Ballyhegan 2.07
Conor Morgan, Tony Keegan and Shane McCormack were best for Ballyhegan in a disappointing afternoon.
Five down and ten to go, ourselves and Clann Eireann the only sides without a point in the league. Continued teamwork and work ethic required till the end of the season… we're in a relegation fight!
Ballyhegan Team lined out as follows: Jonny McKeever, J. McCann (M. Hamill, 56), C. Morgan, J. Murphy T. Keegan, P. Courtney, C. Loughran, C. Williamson (G. Morgan, 56), C. McCann 0.01, S. McCormack, J. Wilson, James McKeever (S. McKeever, 35), E. Reynolds1.00, M. Hughes 0.02, P. Marley 1.04 (4f)
BALLYHEGAN DAVITS UNDER 14 CHAMPIONSHIP
Following their impressive start to the league it was Championship time for the Ballyhegan U14 boys and they made the short trip over to Collegeland to play Naomh Eoin in the first round of the U14 Championship.
Having defeated Naomh Eoin the previous week in the league it was important for the players to concentrate on the game in hand. Played on an excellent pitch it was the home team who settled first and got the first score of the game. Following a number of missed chances the Davitts soon settled and dominated the rest of the half and with great teamwork took some well taken scores. With their defence on top, backed up by the excellent Ryan McCann in goals, Ballyhegan continued to push forward at every opportunity and finished the half 3-06 to 0-03 ahead.
For the second half the players knew that they had to keep creating chances. By always playing simple football and passing to the player in a better position they continued to keep putting scores on the scoreboard. Credit to Naomh Eoin they kept the pressure on Ballyhegan to the end and but for a number of missed chances it would have been a much closer result. Final score Ballyhegan 4-12, Naomh Eoin 0-07. Once again an all round team effort with all players playing their part. Many thanks to Naomh Eoin for another sporting game and we wish them well for the rest of the season.
Ballyhegan Team: Ryan McCann, Stefan Mackey, Paul McQuade (0-1), Rory McLernon, Oisin Hamill, Jack Gallagher, Naoise O'Hagan, Evin Crummie (0-1), Conor Fearon (1-04), James McCann (0-2), James Lee (2-2), Sean Donaghy, Kevin McCann , James McCormack, Jamie McKenna (0-1), Conor Hughes, Jack Hughes (1-1).
@ The Club-rooms:
Legs, Bums & Tums (Ladies Only)
Core Conditioning
Circuits & Core
Kettlebells blast
Bingo
…for the Diary:
Quiz Night
Poker Night
Monday 8pm (1hr) £4
Tuesday
6.45pm (45mins) £3
Thursday 7pm (1hr) £4
Friday 6.30pm (45mins) £3
Thursday May 9th 7.30pm
Sunday May 5th
T.B.C
Ulster Championship Big Breakfast (& Bus to Breffni Park) Park 'n' Stride Baile Uí hAgáin Páirc Féile
Sunday May 19th
Friday July 5th
August 22nd – 25th
***************************
Ballymacnab Round Towers
Lucky Numbers
W/c 06/05/13 Lucky numbers were 10-14-18-23. No winner. 1 match 3 numbers: Helena Gribben. W/c 13/05/13 Lucky numbers were 3-10-15-18. No winner. 4 match 3 numbers: Mickey/Helen Beagan, Mary Loughran, Stephen McArdle, Brid Hughes. Next Draw – Monday 20/05/13 JACKPOT £11,000. (Rota – Damian McKee & James McArdle). An open meeting to discuss lotto will be held in the clubrooms on Monday 20/05/13 @ 830pm (after minor game). All committee & sellers are invited to attend.
GAA TALK NIGHT
The club shall host their third Annual 'GAA talk night' sponsored by Jerome Coach Hire.com in the Community Hall on Friday 17th May. The Guest panellist on the night are Double All-Ireland winning medallist DJ Kane, Former Top Referee Pat McEnaney, Former Derry All-Ireland medallist & member of the recent FRC Tony Scullion and Armagh All-Ireland medallist & All Star Ronan Clarke. Admission is payable at the door £10 Adult, £5 Under 16s. Light refreshments served. Pit your wits against the experts and hear their tips for the forthcoming Championship. Free draw for two tickets to Sundays Championship game
GUESS THE SCORE!
Underage players are reminded to return their 'Guess the score' cards and monies to their coach by Friday evening.
 Good Luck Armagh
The club sends our best wishes to our minor and senior panellists Conor McGivern, Rory Grugan and Gavin McParland in Sunday's Ulster Championship game.
*****************************
Corrinshego
Thomas Davis GFC win Small Club of the Year 2013
All of our hard work is finally paying off.  We would like to thank all our volunteers who helped us win this award.  Celebrating the Club, Valuing the Volunteer. There will be a two page spread in the Irish News this Tuesday.
DEVELOPMENT
Club members have been extremely busy at the new field development over the last few weeks piping the stream and laying out the new entrance & road foundations on the site.  The first field drainage is due to start this Monday with the pitch contractor due to lay the pitch top layer shortly afterwards.
Thomas Davis GFC Festival
Friday 31 May 2013 – Boxing Competition – Tickets £5.00
Saturday 1 June 2013 – Darts Exhibition – Tickets £10.00
Venue – Newry Town Hall
Tickets on Sale Now
Eric Bristow MBE– ("The Crafty Cockney") (born 25 April 1957) is a former professional English darts player, whose skill at the game in the 1980s helped turn it into a worldwide spectator sport. He is a five times World Champion and is renowned still as the 'Biggest ever name in world darts'. Eric does not play competitive darts any more but tours the UK speaking on the after dinner circuit and entertaining audiences on darts exhibitions………
Keith Deller– (born December 24, 1959 in Ipswich) is an English darts player, who won the Embassy World Professional Darts Championship in 1983. He was the youngest player and the first qualifier ever to win the championship. Dutch player Jelle Klaasen took his record as youngest ever winner in 2006.
Deller's victory over Eric Bristow in the tournament by 6 sets to 5 was probably the biggest upset in the history of the championship. He also beat world number 3, John Lowe in the quarter finals and defending champion and world number 2, Jocky Wilson in the semi-final to become the only player in history to defeat the world's top three ranked players in the World Championship. The champion's prize money in 1983 was £8,000.
Kellogg's Cùl Camp
Thomas Davis Corrinshego GFC will be taking part in Kellogg's Cùl Camps this Summer.  From the 15 – 19 July 2013 we will be holding the camp at the Club House.  If you are interested in booking please contact David O'Brien on 07775176614 or book and pay directly through
Used Clothing Bank
Why not have a good spring clear out and get rid of all unwanted clothing.  Thomas Davis GFC have a used clothing bank situated at the Club House.   If you can't get over to the Club House then maybe contact us directly and we can call to collect.  Thanking you.
Under 8/10 Football / Peil Faoi 8/10
MATCH REPORT
Due to a death in P-pass during the week our U10's match between Corrinshego and St. Joseph's was postponed .
U8 & U10 training continues every Wednesday @ 6.15pm at the Club Grounds. Each player please bring your own water bottle.  New members welcome. Contact David O'Brien 07775176614.
Under 12 Football / Peil Faoi 12
MATCH REPORT
Due to the bad weather on Saturday the Under 12's match was postponed.
U12 training continues each Thursday at 6pm at the Club Grounds. New members welcome. Contact Ronan O'Reilly 07753447770.
Under 14 Football / Peil Faoi 14
MATCH REPORT (to follow)
U14 training continues each Thursday at 6pm at the Club Grounds. New members welcome. Contact Adrian McCourt 07745669419.
Ladies Football / Peil na mBan
MATCH REPORT
Our Under 14 Ladies had their first league match against Mullaghbawn.
There was a good turn out to support the ladies.
They fought hard against Mullaghbawn scoring a few valuable points but Mullaghbawn were a strong team and beat Thomas Davis.  Well done to all players and management.
Ladies training continues every Thursday 7.00pm at the Club Grounds. New members welcome. Contact Karl Kimmins 07704025212.
Matches every second Sunday.
Under 16 Football / Peil Faoi 16
MATCH REPORT
An Céide 2-03 Tomás Dáibhis 4-11 09 Bealtaine 2013
Thomas Davis under 16's got back to winning ways with a great away win at Keady last Thursday night. Played in very wet conditions both sides defences took a while to adjust to the fast ball into the forward lines. We opened the scoring with a Conor Jennings point quickly followed with a Declan Loye goal, a great solo run and a neat return pass from Matthew Loughran left the keeper no chance. The home side replied with a goal well worked from their own defence. Both sides were trading scores point for point until the home side finished another move to our net, this gave them the upper hand as we had the advantage of the breeze. But our lads responded immediately, a great kickout from Ronan McMahon was ably fielded by Lee Courtney who ran through the heart of the Keady defence with Caolan Marron supporting him off the shoulder, put him straight through on goal hitting it hard and low to the corner of the net, that was the game changer as our lads piled on the pressure hitting 3 further points leaving it at halftime 2-06 to 2-03.
Although leading, we faced a very strong breeze which the Thomas Davis lads understood would require a bigger work ethic to maintain their lead & win this game so for the next 30 minutes the played like never before. First to every ball and great support play made sure we got the next 3 points in the game & a good 6 point lead. Keady were now forced into counterattacking but great defensive work from Dean Faloon, Aaron Cinnamond & Breandáin McCorry continually turned defence into attack, which lead to Declan Loye hitting an unstoppable shot to the top corner of the net. With 10 minutes left Jonny Tumlity sealed the victory with a great individual goal, further points from Caolan Marron & Lee Courtney finished off a great night that will live long in the memory as the lads kept Keady scoreless in the second half playing against a strong breeze to run out eventual winners 4-11 to 2-03.
Training continues every Sunday Morning at 10.45am at the Club Grounds. New members welcome. Contact Anthony Havern 07805853032
Under 18 Football / Peil Faoi 18
MATCH REPORT
Oliver Plunkett's did not a have a match this week.
They play Madden this evening.  Throw in 7.30pm.
Training continuing every Monday 7.30pm at the Club Grounds. New members welcome. Contact Tony Loye 07810883454.
Senior Football / Peil Sinsir
Thomas Davis Corrinshego GFC 1-9   St. Patrick's  Dromintee II  0-1
Once again the men in maroon played in dreadful underfoot conditions  to record another win and remain undefeated in their league.
Just like last week in Darkley, the weather was very poor with constant rain which left large puddles all over the pitch.  Corrinshego started  with another changed line up, most notably young David Hankin making his senior debut in goals and Seamus Morgan  coming in at corner forward, after his recent  pro-longed transfer from Carrickcruppin.
On 2 mins a good  ball fielded by D. Lenaghan fed Stepen Trainor who crashed the ball of the crossbar. One minute later  after good inter-change between A.McCourt and  Shane Mc Ardle, put D. McGreevy straight on goal, but unfortunately his effort went narrowly wide. On 6mins Ryan O'Reilly had another shot  wide, but Ryan atoned for this error when on 8mins when he scored the opening  point after  a very good kick –out by D.Hankin.
Moments later Ryan O'Reilly had  made it 0-2  after being put through by D. Lenaghan. On 10mins Dromintee raised a white flag to leave it  0-2 to 0-1. Stephen Trainor settled the nerves with a point on 13mins. Two minutes later Corrinshego were unlucky when a 45m went narrowly wide from R.O'Reilly. On 18mins Niall McVerry was fouled when he was about to score but the resultant free dropped short. On 22minutes R.O'Reilly  scored from a free after James Dinsmore  was fouled.  On 25 mins Paul Heatley replaced N. McVerry and immediately made an impact when he   delivered a great ball to D. Lenaghan who in turn extended the  Corrinshego lead. On the stoke of half –time Shane  McArdle scored another  point to leave the score at half-time 0-6 to 0-1.
On the resumption Neil Markey replaced the  veteran Aidy McCourt and made an instant impact  by scoring a point  on 31mins. Moments later a high ball by Neil Markey  was punched on by Paul Heatley but  James Martin in the Dromintee nets  saved the effort. On 36 minutes Mark Bradshaw replaced Mark Mc Ateer at half back. On 38mins  a good movements resulted in a low shot to the Dromintee net by danger man Neil Markey. On 47 minute  substitute Cathal Trainor went on a run and  scored a fine point to make it 1-8 to 0-1. The game went through the motions for the remaining 13minutes with Corrinshego shooting many wides until Paul Heatley scored on the 57min to leave the final score 1-9 to 0-1. There were many positives in this game such as the debut of both Seamus and David but the wide count of 24 plus is a concern. Next week we play the mighty Pearse Ogs   which  might determine  who wins this league! All at Corrinshego would like to wish the 'daddy' of the team Adrian McCourt a very Happy  37th Birthday tomorrow!!
Thomas Davis:  David Hankin, Ruari McLoughlin, Calcum Murphy, Mark Mc Ateer, James Dinsmore, Conor Loye, David Lenaghan , Declan McGreevy, Niall McVerry, Ryan O'Reilly, Stephen Trainor, Adrian McCourt, Shane McCourt, Seamus Morgan, Subs  K. Kimmins, P. Finnegan, G.O'Reilly, L. Quinn,  P. Heatley, N. Burns, C. Trainor, R. Mc Williams, P. Smyth, N. Markey, R. O' Reilly, D. Murphy.
Scores: N. Markey 1-1, R. O'Reilly 0-3 (1f),S. Trainor 0-1, D.Lenaghan 0-1, S.McArdle 0-1, C. Trainor 0-1,  P. Heatley 0-1.
Dromintee :  James Martin, Seamus MacNamee, Gareth McCoy, A. Killgallon, Fergal Murphy, Adrian O'Grady, Niall little, Peter Martin, Cathal McNally, Fintan Mc Aleenan, Kiernan McArdle, Gavin Fearon, Mark McGahon, Paul O'Hanlon, Kevin Kelly.
Ref: Joe Murtagh ( An Mullach Ban)
Senior Training days may vary.  Please contact Gerry O'Reilly 07857093676.
Let's support our Senior's this Friday 17 May 2013 as they take on their biggest challenge yet.  Pearse Ogs at home in Craobh Rua, 7pm throw in.
*****************************
Crossmaglen Rangers
After a break of two weeks it was back to league action again when we played visitors Shane O Neills from Camloch, It must be well over sixty years since the sides last met at senior level. I am sure someone will correct me if I am wrong. Conditions were far from ideal with a bitterly cold breeze and driving rain. It was Rangers who had advantage of the elements and after fifteen minutes were eight points to the good helped in no small way by a well worked goal. From their until the interval the visitors came more into the game but all they had to show for their efforts was three points while added on  a similar amount. Half time score Rangers 1 -8 Shane O Neills 0 – 3. On the resumption and with advantage of the elements it was the visitors who enjoyed the early pressure but thei inability to take advantage of a couple of easy frees was to prove costly. With fifteen minutes of the second half gone each side had only scored two points and just as it looked as if the game was going to end tamely our opponents scored a goal. This score gave Shanes a new energy and the tempo of the exchanges certainly increased. To their credit our boys raised their game and they finished the game as a contest with a well executed goal. The visitors replied with a point but it was a case of to little to late. Final Score Rangers 2 -10 Shane O Neills 1 -7 To their credit our opponents kept trying to the end and if they had made better use of their possession they would have been much closer to us.
Reserve League
The boys got their league campaign with a comfortable victory at home to Ballymacnab. Conditions were far from ideal for the game, but playing a good brand of football the established a good lead which they never lost.
U 18
A disappointing result for the boys who went down to a narrow defeat to visitors Granemore. The loss was all the more disappointing as with ten minutes left we had a five point lead and ended up losing by two.
U16
Our game against Mullabane did not take due to bereavement in the Mullabane club.
U 14
No game for the boys last week as they received a bye
Lotto
The Lotto provides much needed funds for the day to day running of the club and we would ask our members for their support. Tickets cost £1 and can be purchased from any member of the committee or in the local shops. If you feel you could sell some tickets no matter how few please contact Peadar Mc Coy or any member of the committee. For example if you could sell 10 tickets a week it would raise £500 pound a year which would go a long way in covering the travel costs of one of our underage sides
P Rogers &Sons Golf Classic
Advance notice for our Golf Classic which will take place on Friday the 12th July, once again the venue is the International famous Concra Wood Golf Club. Last year's event was our most successful yet being oversubscribed weeks before the event. Early booking is advisable. Places can be reserved by contacting Gene Duffy @07831784931, Joe Kernan @00447714298696., Michael Mc Enteggart
@00353860509424 Paddy Kindlon @ 30861822 If you wish to sponsor a tee Box or reserve a spot on the Media Board please contact any of the above.The the club are indebted to the company for their continued sponsorship in these difficult times.
Gala Banquet
Our Gala Banquet will take place on Saturday 1st June; once again the venue is the Carrickdale Hotel Guests of honour will be our senior team as we honour their achievement of winning three Ulster and Armagh Club Championships in a row. Tables of ten can be reserved or individual tickets can be purchased by Contacting Gene Duffy@07831784931; Joe Kernan @ 00447714298696, Michael Mc Enteggart @ 00353860509424 Patrick Kindlon @30861822 or Thomas Mc Kenna @0863300438.If unable to sponsor a table individual tickets can purchased  from the above or any member of the Executive. M. C. On the night will be Brendan Tierney. Last year's event was a great success so early purchase of tickets is advisable.
Underage Training
U6 & U8 training continues on Friday nights.
U6 training is from 5.30pm-6.30pm. Parents are required to stay for the duration of the training.
U8 training is from 6.30pm-7.30pm
All children need to be registered prior to playing & all participants are now required to wear a mouthguard/gumshield for both training and matches.
Anyone interested in helping with these underage teams, please come along.
Entertainment
To provide entertainment for our members and the community the club has organised a series of Saturday night entertainment and dancing in the Rangers Hall commencing @ 9. 00pm.
Saturday                                          18th May Anthony Mc Brien
Saturday                                            25th May Dave Lawlor
Saturday                                              1st June Reilly Brothers
Saturday                                                    8th June Reilly Bros.
Saturday night entertainment is proving to be a big success with great groups providing the entertainment so why not come along and enjoy a good nights dancing. Anthony Mc Brien performance last week was top class
Cairde Raonaithe Na Croise
Our club provides facilities for twenty four teams. In order to meet increased demand and provide facilities which our young people and members deserve the club are embarking on the second phase of our development programme. In order to do so the club must raise a large amount of money. Members can help out by joining Raonaithe Na Croise and agreeing to donate £20 per month for three years. By pledging your support you will be helping your club meet the challenge of the future.
Social Entertainment
Social entertainment continues in the Rangers Hall on Monday nights. The club organises this event as a social event to give to give people an opportunity to come together to enjoy an evening of conversation and fun so why not come along and give it a try.
******************************
Culloville Blues
Lotto
Club lotto continues each Monday night from 
9pm
. This provides much needed funds and we thank all those who sell and purchase our lotto tickets. We would ask all our members to promote and sell our lotto tickets weekly. To get a book call to the club any Monday at 9 pm.
Underage Ladies GAA Taster sessions – Gaelic4girls (G4G)
G4G is a 12 week programme incorporating coaching sessions with fun non-competitive blitzes aimed at increasing participation in Ladies Gaelic Football. The programme targets girls aged between 9-12 years who are not currently registered with a Ladies Gaelic Football club. *Come along, get involved and enjoy a bit of football! Every Friday *Time*: 6pm-7pm, Top field. *Age*: 9-12 years.
Golf Classic
Thank you to all our previous sponsors of this event. This years golf classic will take place 
on Sat 29th June
 at Ashfield Golf Course. More details will follow but if you'd like to get involved in any way, sponsor, enter a team, etc please contact James King on 
0879285380
.
Underage Football
Mon. Minor training in Forkhill
Tues: U14 home to cullyhanna meeting at @6.40,  U16 training top field @7.30
Wed;  Minor training in Forkhill meeting 
at@7.20
Thurs U16 Away to Middletown Meeting at @6pm
Fri  Gaelic4girls @6pm
Sat.  U12 home to Silverbridge meeting at @3.30
Sun.  U10 away to Armagh Harps meeting at @10.30am
Senior football
Team sponsors: DT Construction.
Culloville travelled to Whitecross on sunday afternoon. Under windy & wet conditions play got underway with whitecross getting off to the scoring start and had notched over two before the blues got on the scoreboard. Although play throughout the field was mixed with both sides having their fairshare it seemed thou that whitecross were pulling away with a three point lead. Culloville responded well and a save on the culloville goal line furthered by blues play up the field resulted in a goal from S.McGenney levelling the sides. At the halfway mark whitecross went in with a 2 point lead. Much of the same style of play in the second half with conditions hampering play but it was whitecross who remained on top with regaining a 3point lead against the blues with about ten minutes to go. Culloville never gave up and a P.Kingham goal levelled the sides and the blues finished off with a two point lead by the final whistle. Final Score, Culloville 2-08 Whitecross 0-12. Next up for the blues is Maghery Friday night in culloville
*****************************
St Patrick's, Cullyhanna
Armagh Senior League: St Patrick's 3-15 Ballymacnab 3-6
St Pat's stretched their unbeaten run to four with by far their most impressive performance of the season last Sunday afternoon. With St Patrick's Park unplayable, the game was switched to the Abbey CBS and was marked by both torrential rain showers and glorious intervals of sunshine. Ballymacnab made the better start with a brace of points before Gareth Mackin opened Cullyhanna's account when he fired over after Aidan Nugent and Robbie Tasker had created the opportunity. Ballymacnab edged 2 in front again after 10 minutes however Barry McConville kicked over a fine effort for St Pat's in response.
With 20 minutes played, St Pat's forced a good deal of pressure on the Ballymacnab goal before recycling possession out to Tony Donnelly who kicked a good point to equalise. Parity did not last long however as slack play from the Cullyhanna defence conceded an unnecessary goal. But St Pat's reacted admirably to this setback with Gary McCooey palming a long ball forward into Robbie Tasker's path who fired over a good point. A pointed free from Eugene Casey 2 minutes before the end of normal time in the first half seemed to mean that the sides would be on close terms at the break however injury time was a disaster for the Cullyhanna men. First Ballymacnab kicked a point and then a hopeful sideline kick floated towards the square and was dropped by a Cullyhanna defender. The Nab reacted quickest and had the ball in the net for a seemingly crucial goal. A fine individual run and point from Mal Mackin concluded the half as St Pat's trailed by 0-6 to 2-4. In truth there had been little between the teams in general play throughout the half however the concession of soft goals had Cullyhanna very much on the back foot.
Whatever was said in the St Pat's dressing room at half-time seemed to reap immediate dividends as Cullyhanna made a perfect start to the second period. A high ball towards the square caused consternation in the opposition defence and while Gareth Mackin appeared to have missed his chance, he recovered well to fire the ball soccer-style to the net. St Pat's were level within two minutes of the restart when Gary McCooey assisted a Eugene Casey point and Casey was on target again 3 minutes later with a pointed free to send his side into the lead for the first time. Ballymacnab regained the advantage quickly enough with a brace of points however that was to be the last time they led the contest as St Pat's dominated the final quarter. 16 minutes into the half Robbie Tasker equalised matters with a perfectly struck 45 before Cullyhanna took a giant stride towards victory when Robbie Tasker and Aidan Nugent combined to create an opportunity for Eugene Casey who rifled his shot to the roof of the Ballymacnab net.
3 points up with 13 minutes to play, St Pat's went about putting the game to bed in impressive fashion. First Barry McConville kicked a fine point before magnificent vision and a superb pass from Robbie Tasker gave Gareth Mackin the chance to add to his own individual tally with a point. Mackin the younger was on target again 8 minutes from time with an excellent point under severe pressure. Next Tony Donnelly got in on the act, beating his marker in wonderful style before kicking a good score. 7 points up with 5 minutes remaining, St Pat's were almost home and hosed though had a brief moment of panic when a quick free kick badly badly caught out the Cullyhanna defence and cost another Ballymacnab goal. The St Pat's response was both immediate and emphatic however with Niall McShane initiating and finishing an excellent move for a Cullyhanna point before a final flourish was put on the scoreline when Robbie Tasker retrieved possession after a Eugene Casey shot had been saved. He fired a delightful pass to Gareth Mackin who finished competently for his second goal of the afternoon. Fittingly, Robbie Tasker had the final say with a pointed free in injury time as St Pat's ran out comfortable winners by 3-15 to 3-6.
This was an excellent team performance with a number of players delivering fine individual displays. Micky Murray was excellent in defence however with 3-15 registered on the scoreboard, it is perhaps understandably forwards who dominate the plaudits. Aidan Nugent produced a hard working and selfless display while Eugene Casey was again in fine scoring fettle. Gareth Mackin deserves huge credit for his exemplary marksmanship while Robbie Tasker was a constant thorn in the side of the Ballymacnab defence. The only negative was the disappointing concession of three sloppy goals. While this would usually be fatal to any side's chances, happily the Cullyhanna performance was of sufficient quality to overcome this setback. Hopes will be high that this good form can continue.
Starting XV: Conor O'Neill: Sean Connell, Darren Mackin, Michael Murray; Paudie McCreesh, Stephen Reel, Niall McShane (0-1), Barry McConville (0-2), Mal Mackin (0-1); Tony Donnelly (0-2), Eugene Casey (1-3), Aidan Nugent; Robbie Tasker (0-3), Gareth Mackin (2-3), Gary McCooey
St Patrick's II v Derrynoose
The seconds travelled to Derrynoose on Sunday and while they should be proud of the point gained after a draw, inevitably they will rue the fact that the win was snatched from them with a late Derrynoose score. Shane McKeever was Cullyhanna's star turn on the day with a first half penalty goal and some fine points in the second half.
Under 16 Championship
Congratulations to the under 16 side on a fine championship victory over Mullaghban in Crossmaglen on Sunday evening. The match finished 3-10 to 1-6 in favour of the young St Pat's side.
Cullyhanna GAA 125
There will be a meeting regarding the 125 celebrations in the clubhouse at 9pm tonight (Monday).
Fundraiser
St Patrick's GFC minor team are holding a fundraising car wash, car boot sale, cake sale and coffee morning to take place 
on Saturday 18th May @ 10am
. Everybody welcome.
Run for Daithi
Congratulations to all who completed the Run for Daithi at the Belfast Marathon last Monday.
U-14 championship
The U-14s advanced to the next round of the U-14 championship after a convincing win over Mullaghbawn in a game played at Cullyhanna last Tuesday. Although conditions were dry a strong wind blew up the field. The first quarter was even enough but as the half progressed St. Pat's gradually started to get on top and helped by goals from Ross McQuillan and Jack McAneney went in at half-time with a 7 point lead. With the elements in their favour Cullyhanna largely controlled the second-half and in the end ran out comfortable winners. It was a good team showing with man-of-the-match Emmet Kelly well supported by Ross McQuillan, Dylan Rooney and James Toner.
Team: Shea McParland, Niall McCreesh, Niall Conlon, Diarmaid Brecknell, Emmet Kelly (0-2), Hugh McMahon, Dylan Grey(0-1), Ross McQuillan (2-5), Dylan Rooney (0-3), Paudie McLaughlin (1-1), James Toner (1-1), Kyle McParland (0-2), Callum Reavey (2-1), Aidan Lenagh, Jack McAneney (1-1), Callum Mackin, Ryan Hoey.
CPR Defibrillator
Anybody who needs to update their CPR and defibrillator training or would like to take the course for the first time should attend training in the club on Wednesday 15th May. Anybody interested should given their names to Aeneas Carragher (07827959659) or Marie Hoey (00353861244646).
Recreational Football
The recreational match postponed from last week has been refixed for Saturday 25th May at 7pm sharp in Armagh.  Anyone interested in playing please contact Gary McKeown (07989 850234) or Conor McAneney (07985 110960).
Social Media
Keep up to date with the latest club news by 'liking' the St Patrick's GFC Cullyhanna page on Facebook or following @StPatsChannaGFC on twitter.
****************************
Forkhill
CONDOLENCES
The Forkhill Club sends its condolences to the  Tierney family and Pius, former principal of St Oliver Plunkett  Primary School, on the recent death of their son Paul. The Club would like to send its condolences to the  Rogers family  on the recent death of Father Michael Rogers, who was  formerly a curate in the Forkhill parish.
BEST WISHES;  The Club would like  to send its best wishes to Anne Byrnes for a steady recovery from a recent accident.
Senior Football
FORKHILL  1-11    TULLYSARRON  2-5
Forkhill maintained their 100% league record with a well-deserved home win on Sunday last.  . On another terrible day for football, they faced a strong wind in the first half but played good possession football to lead 0–5 to 0–3 at the break. The second half started with a flourish as points from Stephen Sheridan and Ciaran Smith stretched our lead. When Stephen ran through to score a brilliant goal, the game looked all over but the Tullysarron boys had other ideas. They tagged on two points and then struck for a goal which gave them renewed hope.   A Paddy Burns point steadied the ship but with time almost up Tullysarron knocked in another goal to narrow the margin to 3. However,  we easily played out the final minutes to win by 1–11 to 2–5. All in all, another fine two points on a day not suited for good football.  Again our defence played well with Ronan Treanor , James Shannon and Lorcan Evans to the fore .  Other fine performances came from MIchael Keenan, Jemar Hall , Ciaran Smith and Cormac Toner. However, ultimately it was an impressive team performance to maintain our 100% record.
125-Year celebrations
On Saturday evening, As part of the their 125 year celebrations and in association with 'The Gathering 2013' Forkhill GAA held a special reunion evening for past players.  Present on the evening included members from the 1964 junior final & the 1981 junior champions. A great night was had by all and it was fantastic to see Forkhill players from various eras mingling together on a night of heady memories, stories and craic.
Further events will be held throughout this historic year, marking 125 years of GAA in Forkhill, culminating with a gala night on 26th October.
Committee Meeting
There will be a meeting of the club committee this Monday, the 13th May, at 8.30pm. All committee members please make an effort to attend.
GOLF CLASSIC
The Committee of Forkhill GAA Club is organising a GOLF CLASSIC on Saturday 15th June 2013 in Cloverhill, Mullaghbawn. This Year, the Classic is a part of our 125 Celebrations and we are hoping to have a really special day with great prizes and the chance to win a car for a hole in one at Par 3 Seventh Hole.  We are presently looking for SPONSORS for this annual fundraising event.  If you / your Business is interested in sponsoring this event please contact any committee member.
Special Edition 125-years Shirt.
The Special Edition 125-years shirt is available now at Fairgreen Stores, Forkhill. It can also be purchased from the clubrooms on Thursday evenings between 8.30pm and 10.00pm
SAVINGS CLUB
For anyone who wishes to save towards the overall cost of the 125 Gala Night on October 26th, a Savings Club has been set up by the Club and will be available in the clubrooms on Thursdays from 8.30-9.30pm, starting Jan 31st. A reminder that tickets for the Gala night will cost £40 or 50 Euros each.
Night of Orange with Armagh heroes and legends.
Join the legends of the Armagh 1977 team and the Heroes of the Armagh All Ireland winning 2002 team to talk all things Armagh and GAA. Canal Court, Newry Thursday 16th May. Ticket's £10 with all money going to Newry Hospice and the St Vincent de Paul Society
*****************************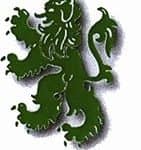 Keady Michael Dwyers
Senior Men
Keady Michael Dwyers played host to Wolfe Tones on Sunday past in the Intermediate League and despite a huge effort ended the game in defeat. The going was extremely difficult with slippery underfoot conditions and a strong blustery wind. In a low scoring first half and playing with the wind it was the Tones who opened the scoring with frees after 5 and 8 minutes. In the 17th minute Keady had a heart in the mouth moment when goal keeper Stephen Bellew's attempt to prevent the ball going over the bar blocked it down but the on rushing Tones forward could not control and luckily it deflected out for a wide. In the 19th minute Keady got their first point when after Christopher Courtney had a shot blocked Liam McKee was on hand to gather the ball and fire over. On 24 minutes Keady were level with a free from Ryan McCabe. Minutes from half time Tones found themselves a man down when the referee issued a straight red for an off the ball incident. As the Tones tried to re-organise themselves the Dwyers capitalised and Paul Murray, making his way up from wingback, kicked a point to leave half time score Keady 0-03 v 0-02 Wolfe Tones. Within seconds of the restart Tones walked their way through Keady defence with a serious of hand passes before finishing to the net and taking a 2 point lead, they soon added a point to go further ahead. Between the sixth and seventeenth minutes Keady hit a purple patch with 4 converted frees, 3 from Ryan McCabe and 1 from Conor Hughes, to lead by 1 with 10 minutes to play. Keady maybe should have been further ahead at this stage had it not been for inaccuracy in front of goals from free kicks and open play. Wolfe Tones soon levelled matters before delivering a crucial blow with 4 minutes of normal time remaining when they once again cut through the Keady defence with ease to score their second goal. They soon where 4 up when they scored there final point of the game leaving Keady with much to do in the little time that was left. The Dwyers did attempt to get themselves back into it but the best they could muster was an injury time Conor Hughes point and as the referee sounded the final whistle it was Wolfe Tones who held on for a 3 point victory.
Full time score: Keady 0-08 V 2-05 Wolfe Tones.
Keady Team lined out as follows: Stephen Bellew, Shayne Mone, Stephen Murray, Mattie Greene, Stephen Renaghan, James King, Paul Murray (0-1), John Corvan, Nathan Greene, Liam McKee (0-1), Raymond Mullan, Christopher Courtney, Conor Hughes (0-2), Martin Toner, Ryan McCabe (0-4) Subs Used: Kevin O'Neill for Raymond Mullan, Rory Smyth for Martin Toner, Martin Cunningham for Liam McKee
Senior Ladies Football
Senior Ladies training continues on Tuesdays and Thursdays at the field for 7.15pm sharp.
Under 16
The Under 16's played host to Corrinshego in the Div 3 South league game on Thursday night past in cold and blustery conditions in Gerard McGleenan Park. The referee, officiating in his first competitive start, got the game going and it was Corrinshego who opened the scoring with a point, Ryan Fitzsimmons then found himself one on one with the keeper but his timid shot was easily saved. Minutes later however Ryan redeemed himself when he finished with more purpose giving the keeper no chance. Sandwiched between 2 Corrinshego goals Eoghan Mone notched a 3 pointer when after winning the ball in the middle of the field Keady broke forward and an interchange between Ryan Fitsimmons and Sean McCabe released Eoghan to bag a goal. After 20 minutes Keady edged themselves into the lead with a point from Ryan Fitzsimmons and a double from Sean McCabe. However Corrinshego finished the half stronger with 4 unanswered points to leave the half time score Keady 2-03 v 2-06 Corrinshego. The second half is probably one this team and management will want to forget about because Corrinshego completely dominated winning the midfield sector and broke forward in numbers leaving the Dwyers players chasing shadows for the most part. Corrinshego almost doubled their half time score whereas Keady failed to register. After an emphatic win in the championship the week previously the lads were brought back to earth with a bang this week.
Full time score Keady 2-03 V 4-11 Corrinshego.
Keady Team and scorers from: Jamie-Lee Beattie, Dylan McKenna, Jack Molloy, Adam Nugent, Gareth Morgan, Oisin McKee, Caolan McCooey, Robbie McEneaney, Sean McCabe(0-2), Ryan Fitzsimmons (1-1), Eoghan Mone (1-0), Paudie Mallon, Subs: Conor Shortt for Robbie McEneaney, Marc O'Neill for Oisin McKee, Padraig Farrell for Eoghan Mone, Philip Coyle for Sean McCabe, Blaine Cassidy for Paudie Mallon, Sean McCabe for Gareth Morgan.
Under 12
Under 12 training for girls and boys continues on Wednesday evenings from 6pm to 7pm.
Under 8's and 10's
Under 8 and 10 training continues on Sundays from 12pm to 2pm. New recruits always welcome.
Fixtures
Thursday 16th May Div 3 S Under 16 League Ballymacnab V Keady @ 7.15pm
Tuesday 21st May Div 1 U14 ACL Clann Eireann V Keady @ 7.15pm
Keady GAA Club Lotto
Sunday 12th May 2013. Numbers 8 – 11 – 23 – 26. No Jackpot Winner £1390. £25 Malachy Dillon, £15 Frances Comerford, £10 Gerard Enright. Next Week's Jackpot is £1420.
Referees
If there is anyone interested in getting involved in refereeing then please get in touch with the club secretary at secretary.keadymichaeldwyers.armagh@gaa.ie or contact any member of the committee.
Come Dance with Me
Keady GAA is to present a super fundraising event, Come Dance with Me. The event will take place on Saturday 16th November 2013 in the Armagh City Hotel. More details to follow.
*****************************
Mullaghbawn
MULLAGHBAWN  2.12
DORSEY EMMETS  1.09
Our senior team continued their league campaign with a game against Dorsey Emmets in the recently opened Rory Magee Park on Sunday. The home team had the potential to cause Mullaghbawn problems; however, our defence was tight and limited Dorsey to four points in the first half. The eight points registered at the other end of the pitch gave Mullaghbawn a four point advantage going in at half time.
The second half was a competitive affair with both teams trading scores; but, Mullaghbawn's forward line was clinical and two goals ensured that Dorsey couldn't make up the deficit. Mullaghbawn eventually ran out winners by six points in the end, adding another vital two league points to their tally for the year.
There will be no game next week as the county team is in action in Preliminary Round of the Ulster Championship. Good luck to Eugene McVerry and the rest of the panel ahead of that match.
UNDERAGE FIXTURES
Under-18's away to Clan Eireann on Monday (tonight)
Under-16's away to Dromintee on Thursday
Under-14's away to St Brigid's on Tuesday
Under-12's home to Carrickcruppen on Saturday
CONDOLENCES
The Committee and Members of Cúchulainn C.L.G Mullach Bán deeply regret the death of esteemed supporter Paul Tierney. Paul was a lovable and joyful character who was a loyal supporter to the club over his lifetime. For years Paul attended underage games to watch his brothers Eamon and Brendan play. His support of his brother Brendan continued right through to senior level and he travelled to all the games in the Mullaghbawn's victorious 95' campaign and the odd time managed to get himself into the changing rooms. He was an ardent Armagh supporter who had the great joy of watching his brother Brendan lift the Sam Maguire cup as part of the Armagh team in 2002.
Everyone in the club wishes to extend their deepest sympathy to his parents Pius, former chairman and player, and loyal club supporter Nora. We sympathise also with his brothers and sisters, Brendan, committee member and manager and with Bríd, Eamon, Susan and Ann, former players and loyal supporters.
A Mhuire na nGael, guí air.
COMMISERATIONS
Hard luck to the Armagh minor camogie team who lost to a late goal, 2-11 to 2-9, in the All-Ireland Final. Well done to Blaithin O'Brien and all of the team for putting up a great fight!
LOTTO SUCCESS
Congratulations to Mellissa Crawley, from Lislae who scooped the lotto jackpot last weekend.
SCHOLARSHIPS
Congratulations to Niamh Ním Ridlí and Hannah McWall who obtained a part scholarship of £100 each at Feis Cumann Lúthchleas Gael Ard Mhacha. Scholarships will be presented by Armagh County Chairman Paul Duggan and Armagh senior team captain Ciaran McKeever in the Ceannáras on Monday 27th May @ 7.00pm.
WEEKLY EVENTS
Pilates: Intermediate class @ 7pm and Beginners class @ 8pm on Monday. For further details contact Claire on 078 89166065.
Zumba: Monday @ 8pm.
Cards(45):  Wednesday @ 8.30pm.
Bingo: Wednesday @ 9pm.
CONFIRMATION
The social club is now taking bookings for the annual Confirmation meal in the Parish. Contact Rosie for further details on 02830830645/ 07902837828. Confirmation for Forkhill-Mullaghbawn Parish is May 23rd.
SPONSORSHIP
The Camogie club wishes to appeal for someone/ some business to sponsor a set of jerseys for the Under-14 team. This would be greatly appreciated and if anyone would be interested, or knows of anyone that may be, please contact Collette Byrne (Chair-person) or Pauline McKinley.
CLUB WORKS 2013
We would be extremely grateful if people in the local community could get behind our Club Works 2013 campaign. We are asking people to sponsor 1 metre of our new fence along the roadside or 1/2m³ of tar to resurface the back of our club. The cost is £65. Your support towards this project would be very much appreciated, as we aim to upgrade the appearance of our club. Contact Rory McDonnell on 02830888750. Log on to our facebook page/ twitter account for more information.
CLUB MULLAGHBAWN
Club Mullaghbawn is a stress-free way to contribute to the development of our club. Your contribution of either £10 or £20 per month will: raise funds to cover day-to-day running costs; help with the purchasing of new equipment; assist with the development of youth teams; and aid the continued development of capital projects, including training field flood-lighting and the club face-lift.
SECOND-HAND GOODS DONATIONS
Please help us to raise funds for underage development by donating clean, old and unwanted clothes, school uniforms, textiles, footwear and small household items. Bags can be left at the Club or collection can be arranged by phoning either Bernie on 30888015 or Maura on 30888386.
CLUB CONTACTS
Secretary: secretary.mullaghbawncuchulainns.armagh@gaa.ie
Bus: contact Aidan McCann on 30888592.
Field: contact Seamus Larkin on 30886552.
Club & Gear: contact Rosie Garvey on 30830645.
*************************
Shane O'Neill's
Seniors
Our sen ior footballers faced their toughest task of the league campaign so far on Sunday afternoon with an away game against Crossmaglen and they fell to a six point defeat, 2 – 10 to 1 – 7. With the wind at their backs the home side were by far the better team in the opening half and after twenty minutes they found themselves leading by nine points, 1 – 6 to no score before an Oisín Murphy point opened the scoring for the Shanes. Paul O'Rourke followed this up with a well taken point only for Crossmaglen to score the next points of the game. The Shanes finished the half on the up with a brilliant solo effort from the boot of Danny Monaghan to leave them eight in arrears at the break, 1- 8 to 0 – 3. Both sides swapped frees early in the second period with Paul O'Rourke on target for the Shanes before Cross extended their advantage to nine with their tenth point of the game soon after. The Shanes then enjoyed their best spell of the game with Neil Paul Lennon and Peter O'Brien slotting over frees before a '45 from Neil Paul Lennon was flicked to the net by Paddy Gregory to leave just four between the teams. The Shanes battled hard to reduce the deficit even further but they were hit by a swift counter-attack which resulted in Crossmaglen scoring their second goal of the game. To their credit the Shanes kept plugging away and they recorded the final of score the game when Paul O'Rourke fired over a late point to leave the final score: Crossmaglen 2 – 10  Shane O'Neills 1 – 7.
Senior Reserves
Our senior reserves put in a battling performance last Wednesday night away to Granemore. The Shanes put in a decent performance on the night but unfortunately they fell to an eight point defeat. Next up for the reserves is an Intermediate Championship game away to Madden this Wednesday evening, 15th April and all layers are asked to be at the club no later than 6.15pm.
Underage Football – Proudly Sponsored by Gortrush Foods
Minor Boys
Our minor boys fell to another defeat away to Madden last Monday night despite putting in a decent and hard-working performance.
U16 Girls
The U16 girls travelled to Lurgan last Monday evening to take on Clann Eireann in the league. The match itself proved to be a very closely fought affair with sides going in level at half-time. The sides matched each other throughout the second-half but it was Clann Eireann who ran out winners by three points in the end.
U14 Boys
Our U14 boys were in Championship action on Sunday morning against St Pauls from Lurgan and recorded a hard fought six point win, 4 – 10 to 3 – 7. The Shanes were quick off the mark and found themselves seven points to the good in the opening minutes but St Pauls were right back in the game at half-time. The Lurgan side put the Shanes under tremendous pressure in the second period but the Shanes held up to record the win and see themselves through to the quarter-final of the competition.  Next up is a league game against Granemore on Tuesday evening.
U14 Girls Féile Fundraising Efforts
A bucket collection has been organised for Saturday 15th June along the length of the Camlough Road. If anyone can help out on the day please contact Yasmin Mackin as soon as possible as we need to assign times and places to collectors. We are also looking for 10 volunteer stewards to assist with Newry Marathon on Sunday 26th May, which would go a long way to helping our fundraising efforts, so if you can spare the time please contact Yasmin Mackin as soon as possible.
U10s
It has been a busy few days for our U10s with a game against Carrickcruppen on Friday evening followed by another one against Dromintee on Sunday morning. By all accounts both were great games of football with all the players playing some great stuff despite their young age and really enjoying themselves which is what it's all about at this age group. Training for the U10s and continues on Friday nights from 6.00pm to 7.00pm at St Colman's College and all boys and girls at both these age groups are requested to attend and be on the pitch for 6.00pm.
U8s
Approximately 20 of our U8s travelled to Armagh on Saturday morning to take part in a couple of challenge games against Pearse Ógs. It was great to see so many of our young boys and girls taking part on Saturday morning in what proved to be a couple of excellent games…well done to all involved. Training for U8s continues on Friday nights from 6.00pm to 7.00pm at St Colman's College and all boys and girls at both these age groups are requested to attend and be on the pitch for 6.00pm.
U6s
Training for our U6 footballers continues every Wednesday evening on Bessbrook Community at 6.00pm. All boys and girls at this age group are more than welcome to attend.
Congratulations
Congratulations to St Pauls High School who were named the Irish News Sports School of the Year for 2013…a big well done to everyone involved. Congratulations also to the footballers of St Pauls, particularly Ciarán McMullan and James Robinson, who won the Ulster Colleges Treanor Cup last week, defeating St Eunans Letterkenny in the final.
Monthly Executive Meeting
The next monthly executive committee meeting take places in the club-house tonight, Monday 13th May at 9.00pm.
Club Membership
Club membership for the 2013 year is now due and is priced at £30.00 for all adult members. Underage membership is priced at £20 for minors, U16s and U14s and £10 for U12s, U10s, U8s and U6s. Please note that for insurance purposes everyone needs to ensure that they pay their membership fee.
Condolences
The club would like to offer its sympathy to the family of Mullaghbawn man Paul Tierney who died last week.
***********************
Silverbridge Harps
FOOTBALL
SENIORS Intermediate League 5th Round Sun 12th May away to Éire Óg and due to be played in St Peter's POSTPONED – will now take place on Fri 17th May Venue to be confirmed.
PLEASE NOTE that we have a club text messaging service to inform everyone of events, last minute changes etc, particularly useful if a match is cancelled at the last minute. Just ring or text Secretary Aidan Murphy to get added to this service ( secretary.silverbridgeharps.armagh@gaa.ie or 087 4132210)
 SILVERBRIDGE LADIES FOOTBALL CLUB Gaelic4Girls Programme for 9 and13 yr olds getting great numbers and great craic on a Sunday morning from 11-12pm. For more information contact Philomena McShane 30888800 or Mary Gernon 30868553
SENIOR LADIES  Next fixture in League Div 1 Wed 15th May away to Crossmaglen Rangers. TRAINING Wednesdays
Gaelic GOSTART and U8 EVERY Sunday morning from 10.45am. A lot of progress and good football from these young stars. Our UNDER 8's travelled to Crossmaglen last Saturday and really played some terrific football.It is clear that these young footballers have acquired a lots of skills so far this season – well done!
UNDER 10 TRAINING Fridays 6-7pm. Please make sure you have your gum shield and a waterbottle. Match last  Sun 12th May away to Killeavy. Despite the very wet conditions we performed really well with some great footballing skills and teamwork on display.
U12 Training Thursday 7-8pm. Next match Sat 18th May at home to Dromintee
UNDER 14 League/championship progress update next week
Training THURS 8-9pm
UNDER 16 A notably strong performance against Killeavy last Tuesday and a ten point win for our efforts. Terrific result and very well done to everyone. Training Tues 7.30pm
U14 GIRLS Training Thurs 6.30pm.
MINORS Match cancelled against Grange on Mon 6th May. Away to Killeavy Mon 13th May.  Training Wed at 8pm.
'GOLD MARK AWARDS' CALLING ALL YOUNG VOLUNTEERS!! If you're aged between 14 and 24 and help out around the club with sporting or cultural activities you can get your efforts formally recognised through the GOLD MARK AWARDS supported by the Ulster Council and the Dept of Education (really useful for your CV and UCAS) Registration/further information on WED 15th MAY at 8.45pm in the Social Club. Also contact fionntan.odowd.ulster@gaa.ie or John Muckian.
SPECIAL MENTION: Oisin Martin has made it onto the Armagh U15 Academy; Jarly Óg Burns helped the  St Paul's HS Team  overcome St Eunan's Letterkenny to lift the Ulster Colleges Treanor Cup last week. We were runners up in the 'Irish News Club & Volunteer Awards' – see separate details; we are very proud of our clubwomen ROISIN MURPHY & MAIREAD TENNYSON  who have given us so much to celebrate with Armagh Ladies, runners up in the Div 3 League Final last Saturday.
SILVERBRIDGE SENIOR CITIZENS & SPECIAL NEEDS ASSOCIATION
Trip to Fitzwilton Hotel, Waterford Fri 14th June to Sun 16th June. 170 Euro. If interested please contact any committee member with your name and a deposit of 50 Euro.
LOTTO JACKPOT STILL THERE! Make sure you're in with a chance!
Please note that our LOTTO DRAW take place every Monday night regardless of Bank Holidays, public holidays etc
Any additional help or support is always welcome as it is a vital source of income to ensure the successful running of the Club and maintain the various services we provide to our player members and the wider Silverbridge community.  Can you sell a few tickets at your workplace or in your locality? Our continued thanks to all our current sellers and patrons. £1 per week.
SILVERBRIDGE HARPS GFC ANNUAL GOLF CLASSIC Sat 1st June Ashfield Golf Club. 3 person scramble £75 (€90) per team. To book please contact Eamonn McCann 30868988 or 07703123094
E*N*T*E*R*T*A*I*N*M*E*N*T Dance bands in the Clubrooms every month – Sat 18th May COUNTRY STORM unfortunately will not be playing as previously stated. Wee Bar open every Sat and Sunday evening. CLUB ROOMS every Thursday night 8.30pm usual social entertainment – do come along – it could be your lucky night! NATHAN CARTER and his dance band were a rip roaring success last Friday night along with a wonderful display from Mona Ruddy's world champion Irish dancers. THANKS to our many willing helpers for giving so much of their time over the weekend either before, during and/or after the dance.
Silverbidge CLOTHES APPEAL Our yellow clothes bin is ready and waiting for your Spring clearout items – shoes, curtains, sheets, towels, clothes etc. The bin will remain in the carpark for the foreseeable future. All your donations will help to develop our underage structure so every bit of help is really appreciated.
NEXT COMMITTEE MEETING Tues 21st May at 9pm. If any of our membership have any issues to raise please contact our Secretary Aidan Murphy
To book the Resource Centre or the Clubrooms please contact BERNIE MURPHY on 077 69151917
We can cater for a variety of events such as weddings, parties, funerals, christenings, classes, concerts, seminars etc. CLUB ROOMS Every Thursday night 8.30pm usual social entertainment – do come along – it could be your lucky night!
GO FITNESS KETTLEBELL CLASSES on Tuesday 6.30pm in Silverbridge Resource Centre.
SILVERBRIDGE TAE KWON DO Adult beginners every Monday 6.45pm and all beginner children 2.30pm on a Saturday. Any questions contact Cathal on 0860543712
Yoga for all on Tuesdays: 7.30 – 9pm
SCULPT ON TOUR Thurs  7- 8pm (£5 per person) in the main hall. Everyone welcome (male & female)   
SALE on selected items of CLUB MERCHANDISE. SHOP OPEN SUN 11-12pm & TUES 7- 8pm. Adult shorts with just stripe £5 – great for training, swimming etc; t shirts with rugby style collar half price (children's and adult sizes).  Also in stock: ADULT TRACKSUITS (S, M, L, XL) CHILDREN'S TRACKSUITS for 5-12yrs, KITIRELAND gloves, various t shirts, Jerseys, hoodies, new style polo shirts, round neck t shirts and raincoats up to XXL. Fashion show DVD.
Please note that our Walking Track closes at 10.30pm sharp
WEEKLY TEASER
Last week's question: Carnally William Orr's were founded 126 years ago. What colour were their jerseys?
ANSWER: green with a red band
This week's Question: Name player who played most senior games for the Bridge
ARTICLES FOR THE SILVERBRIDGE NOTES must reach me by 6pm on Saturday. If you think something should be put in the Notes please let me know
***************************
Wolfe Tone's and St Enda's, Derrymacash
Peil/ Football
The senior footballers got their legue campaign back on track with a hard-earned away victory against Keady. With the heavy rain over the weekend and a few showers during the play, the game was far from a classic and the half time score of Keady 0-3 Tones 0-2 summed up the poor fare on offer during the first 30 minutes. The Tones got off to a flyer however in the second half with Finnian Moriarty grabbing a goal within the first minute. Ryan McQuillan followed up with a point but Keady clawed their way back into the lead with four scores in a row. Niall Geoghegan converted a free to even matters, Ryan McQuillan finished to the net and Emmet Haughian hit a point to ensure the Tones would be returning home with the two points intact. Keady 0-8 Tones 2-5.
The B team lost to Éire Óg last week and play the Grange in the championship on Wednesday night at the Tones. The minors lost out to sarsfields last Monday. The Under 16s suffered their first defeat of the season away to Madden and hope to rectify that this week when they host Maghery on Thursday. The Under 14s had a good win over Culloville in the championship on a scoreline of 9-8 to 2-5. They are at home to Éire Óg this Tuesday 14 May and away to Madden the following week. The Under 12s hosted sarsfields during the week and even though they lost, there was a big improvement from the previous week. The Under 10s were away to Tír na nÓg on Sunday and won one of the three games played, with Tír na nÓg winning the other two. The Under 8s played Clann Éireann on Saturday with 4 nine aside games, with the Tones winning two, drawing one and losing one.
We would like to wish the very best of luck to Finnian and the Armagh seniors for their Ulster Championship tie against Cavan on Sunday. Ádh mór orthu. Ard Mhacha abú.
Camógaíocht/Camogie
Hard luck to Shannon McPartland and Aoibhinn McCarthy who were on the Armagh minor team that lost the All-Ireland final to a cruel, late Kildare goal. Everyone at the club is extremely proud of the two girls and indeed the entire team for reaching an All-Ireland final. Maith sibh a chailíní.
Congratulations to Niamh McGeown who has been selected on the Ulster camogie squad for the Gael-Linn inter-provincial series.
If anyone who used to play camogie for the club has a spare helmet lying around that they no longer require, we would be very grateful if you could donate it to St Enda's.
The club will be holding a celebration of camogie in Derrymacash for all players, mentors and supporters of St Enda's Camogie Club, past and present on Saturday 25 May from 7pm. There will be an exhibition of photographs and memorabilia on the night and we are asking anyone with photos or memorabilia which we could borrow for the night to get in touch with us. A good night's craic is guaranteed with Good Intentions providing music in the bar until late. Make sure you don't miss this opportunity to celebrate the history of our camogie club, as we look forward to the future development of camogie in Derrymacash and north Armagh. Naomh Éanna abú
Cluiche Ceannais na hÉireann/ All-Ireland final
Armagh minor camogie team were left utterly devastated in the O'Raghallaigh's pitch in Drogheda on Saturday past, 11th May when they lost their All Ireland Minor championship final to an extremely talented Kildare side. The Armagh girls, including our own Shannon McPartland at corner back and Aoibhinn McCarthy in the full forward line went in level at half-time-0-8 to Armagh and 1-5 to Kildare. Armagh had played with the strong breeze in the 1st half and while it was a help with distance it made accuracy a bit more difficult. The Armagh girls were on top for about the 1st fifteen minutes or so although even then it was obvious that Kildare had quite a number of excellent players. The Leinster team then scored a goal which completely transformed them and they upped their game enormously.
 Kildare came out with great determination after the interval and dominated most areas of the pitch and midway through the 2nd half were 6points ahead, even with a bit of wayward shooting. However, this hard working and courageous Armagh side were not giving up and had reduced that lead to 2points with about 2 minutes remaining when they struck for a goal to leave them a point ahead-against all the odds as the 2nd half more or less belonged to Kildare. Then disaster occurred when Kildare broke up the field from the puck out and the ball seemed to hover in and around the goal mouth for ever before ending up in the back of the net. The final whistle sounded shortly after that and the Armagh girls were on the wrong side of a score line of 2-11 to 2-9 in what had been an incredibly exciting game.
Kildare were probably the better overall team on the day as they were physically strong and fit as well as very skilful. Armagh had a good number of players who were able to match them but maybe not just enough. The whole team and management (Mark Magee and Áine French from Lurgan along with Pauline Smyth from Ballymacnab) can be very proud of their season even though obviously bitterly disappointed with the end result but they chalked up some great victories enroute to the final.
Our own 2 girls Aoibhinn and Shannon were a credit to the club throughout the minor series and while disappointed for them we are also so proud of them.
Football Fixtures
Tuesday 14 U14  v Éire Óg Home @ 7.15pm
Wednesday 15 B Championship v Grange Home @7.15pm
Thursday 16 U16s v Maghery Home @ 7.15pm
Tuesday 21 U14 v Madden Away @ 7.15pm
Wednesday 22 Bs v Clan na Gael Home @ 7.15pm
Gaeilge/Irish language
Revision classes for GCSE Irish students continue in the club on Sunday evenings. The classes focus on the Irish oral exam. Beidh na ranganna dírithe ar na ceisteanna sa scrúdú comhrá. Times may vary depending on football and camogie commitments and you are asked to text Seán Ó Maoilsté on 07716354381 if you are interested.
Crannchur/Lotto
Last week's lotto numbers (06.05.13) were 7, 10, 14 and 22. There was no jackpot winner and match 3 winners were Noreen Doyle, G McAlinden, Emmet Tighe, Declan Loughran and Susan Hogan. Sellers prize went to M Tighe and this week's jackpot is £1650.
Rince/Dancing
Irish dancing returns to the club on Saturday at 3pm. Newcomers always welcome. Fáilte roimh rinceoirí úra.
Comhbhrón/ Condolences
We learnt with deep regret last week of the death of Eileen McCarron, sister of our late President John McCarron. We would like to pass on our sympathies to the entire McCarron family at this sad time. Ar dheis Dé go raibh a h-anam uasal.
Sign Up To Our Newsletter