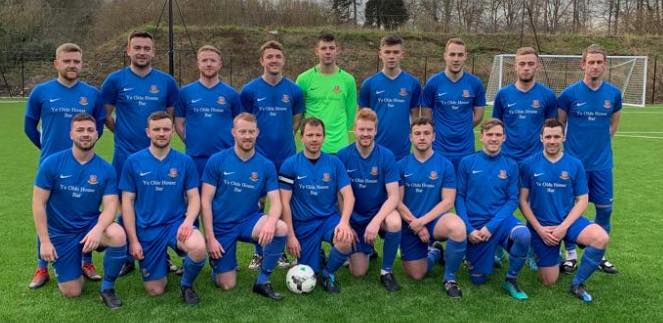 Richhill AFC will be looking to add their name to the Premier Cup for the first time but will have to do it against reigning champions Hanover.
Despite the underdogs tag, the village side firmly believe the beginning of a new year will bring with it some new silverware perched in a recently renovated clubhouse.
A strong start to the season has made way for a dip in form for Richhill who will look for a return to the free-flowing football that saw them fly out of the blocks at the end of the summer.
Hanover, who sit top of the league, have suffered just the one defeat all season – a 3-0 reverse at home to Crewe United.
However, Gary McCoo told Armagh I that the fixture is the talk of the village.
"The whole village is buzzing for this final, we have had so much support for local businesses there is an amazing atmosphere", he stated.
"It really is amazing the difference in this club in one year.
"Last Christmas, we were sitting bottom of the league without a single point, this time around we will be going into a cup final."
The route to the final had not been easy for Richhill with the side having to overcome Crewe United in the semi's a team that is yet to suffer defeat in the league this season.
However, according to McCoo, there may have been a bit of luck on their side.
He said: "The day before the semi I was out on the pitch and found a penny near the centre circle,
"I gave it to Marty Rice saying keep that and go get us into a cup final."
Richhill will have to go onto the field on January 4 without manager Rice on the touchline.
He will be spending the final in the stands after being sent off in his side's last league game.
McCoo commented that even with that supporters will be out on mass as over 2,000 all in all will be at the game.
Speaking about the preparation for the final McCoo stated: "Marty has told the boys that they can have Boxing Day, but after that, there is too be no drinking or partying.
"They must focus on the final, Hanover will be favourites they are holders and will know how to play in those big games".
He added: "There is no doubt in my mind that our boys will give their all in that game, win or lose, we will have something to be proud of."
The final will kick off at 7.30pm on January 4 at Holm Park, Armagh, with Richhill putting on coach to and from the game along with a dinner at the clubhouse afterwards.
Sign Up To Our Newsletter