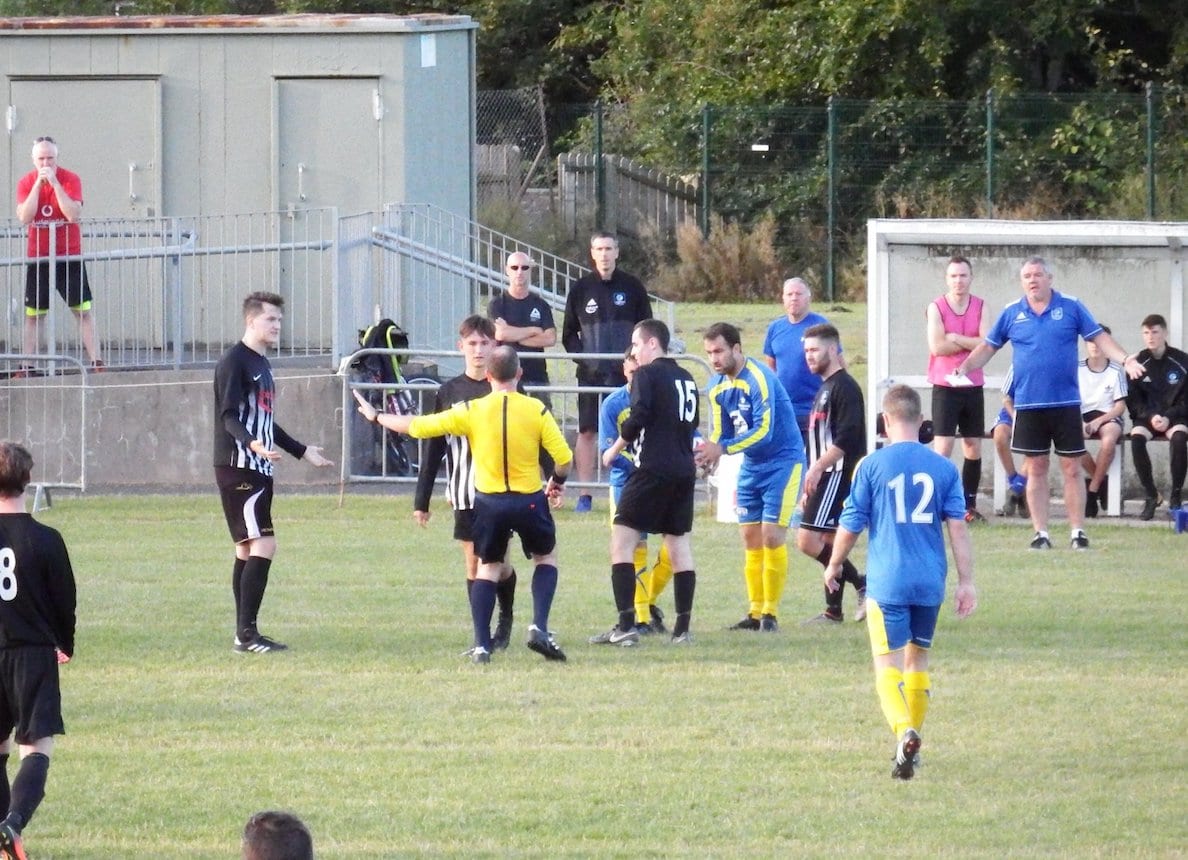 Laurelvale 9 – 1 AFC Silverwood
Laurelvale started the brighter of the two teams and remained dominant throughout the 90 minutes to hit Silverwood for nine.
The rout began in the 6th minute when David Potts ran through and drove the ball past the on-rushing 'keeper.
Then in the 21st minute Laurelvale scored the goal of the tournament so far. Gareth Briggs started impressive interplay along the left wing and the move ended by the same player stroking the ball home.
Gareth Briggs got his second and Laurelvale's third goal in the 30th minute after another impressive move.
With 36 minutes on the clock Keith Harmon hit the post from 35 yards to almost start an improbable Silverwood fight-back. Half time 3-0.
The second half had only started when Aaron Black scored from the edge of the box to make it 4-0 and end any lingering hope for the north Armagh side.
In the 60th minute Silverwood made things hard for themselves when Stephen Toman was sent off following a bad tackle.
Nathan Stewart came on in the 72nd minute and immediately forged through and lobbed the ball over the advancing Silverwood keeper.
Four minutes later and it was 6-0 to Laurelvale when Wilson Montibro went on an individual run before stroking the ball home below the 'keeper.
A poor back pass in the 80th minute from Silverwood allowed Ross Stewart to run unopposed and score
Laurelvales seventh goal.
Silverwood got a consolation goal in the 87th minute when Darren Fox forced the ball home from close range following poor defending from Laurelvale.
In the closing three minutes Laurelvale scored another two goals against a disconsolate to bring the final score to 9-1.
Sign Up To Our Newsletter