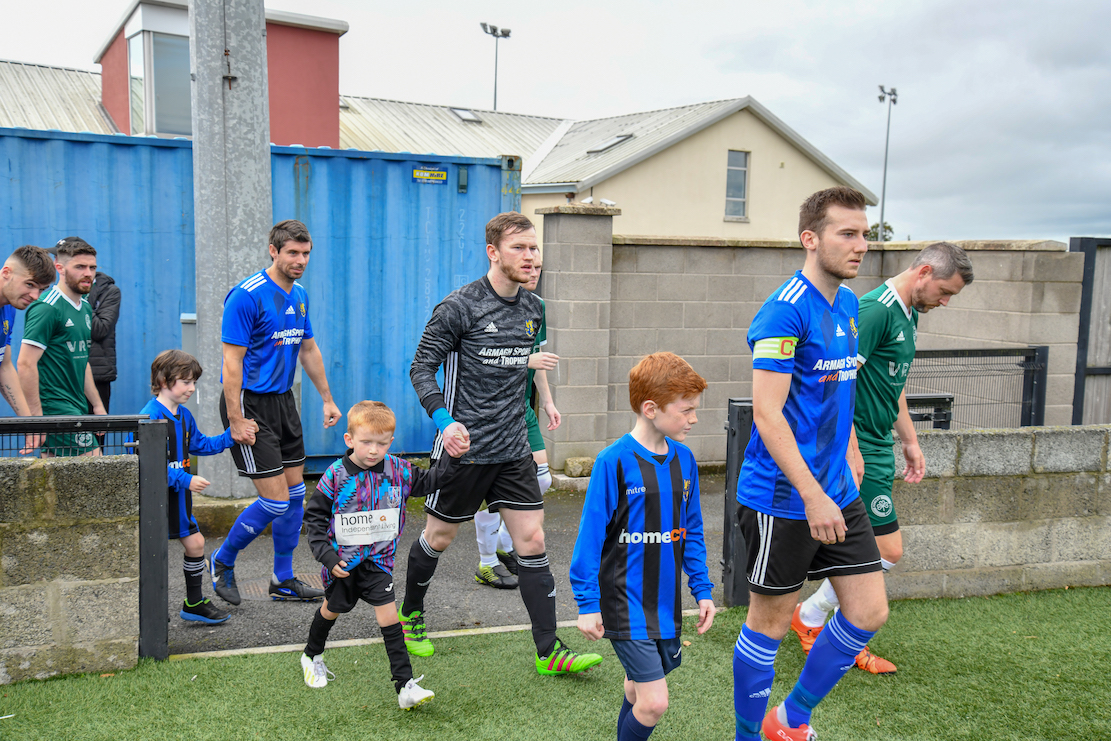 Armagh City progressed through to the Third Round of the Tennent's Irish Cup with an extra-time victory over Dunloy FC.
After last year's defeat in the same tie away to Dunloy, The Eagle's were on a mission to get on the right end of a result this time around.
Dunloy were on an unbeaten nine game run so the task for player/manager Shea Campbell was a sizeable one, especially with Andy Wilson missing for the game.
Dunloy made a great start after four minutes when Michael O'Mullan turned in the box and hit a half volley into the bottom corner of the net.
Just moments later, City had a great save from Danny Devine to deny Deccy McGarry a goal.
Armagh then put a lot of pressure on Dunloy with balls into the box, and it eventually worked, when striker Conor Mullen equalised with a beautiful strike in to the top corner, leaving Dunloy 'keeper Stephen McIlroy with no chance of saving this fantastic strike.
Armagh had opportunities throughout the second half and hit the crossbar and post four times, but the game finished 1 – 1 after 90 minutes.
Minutes into extra time Armagh City took the lead through Shea Geraghty, who slammed a great shot in to the back of the net to put City in front, the crowd duly erupted!
Unfortunately Dunloy lost Duane Scott to an ankle injury where both team's physio went to his assistance.
The stretcher was brought out and game was stopped for almost five nerve-wracking minutes for all at Armagh City.
The game resumed and Dunloy pressured and pressed but could not force an equaliser and Armagh prevailed to reach the third round of the Irish Cup.
City will be back in the second round of the Bob Radcliffe Cup when they face Hanover away at Brownstown Park at 2pm this Saturday, October 5.
Photos by Martin McCann.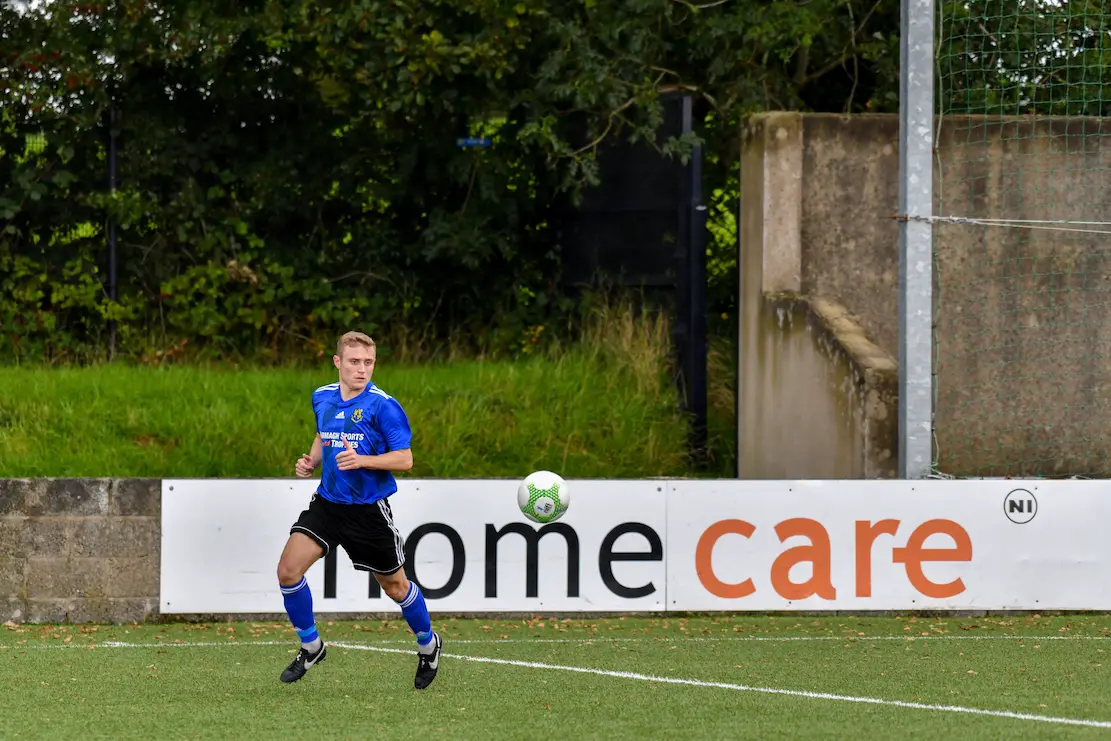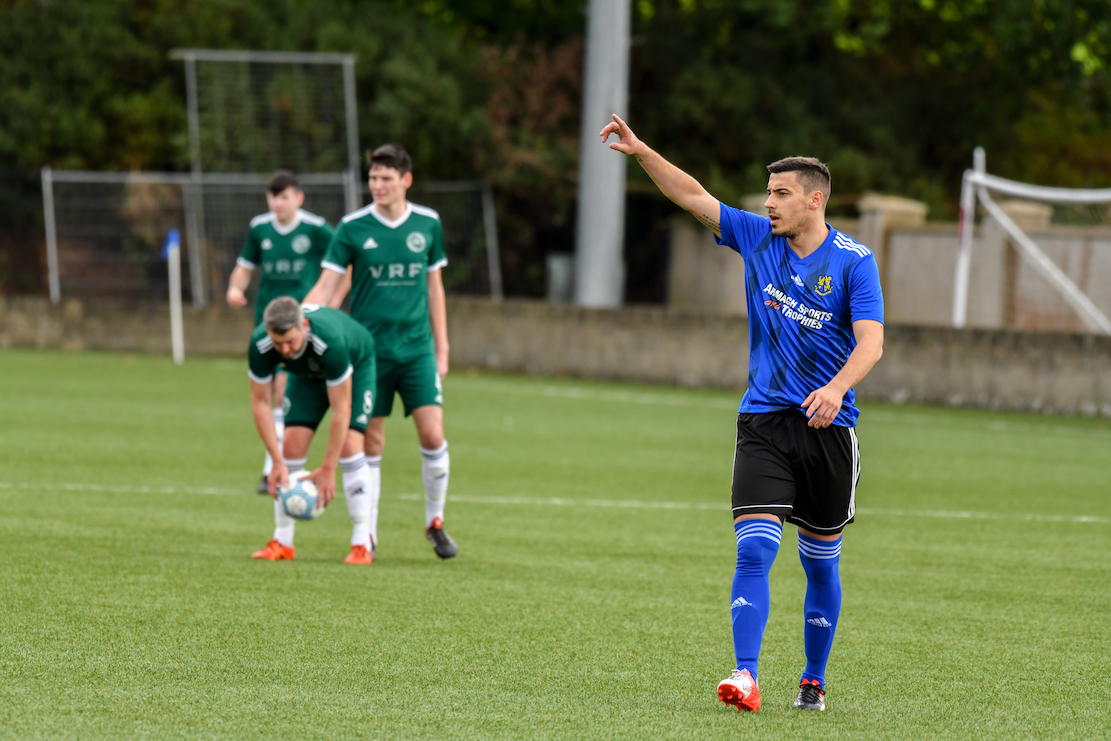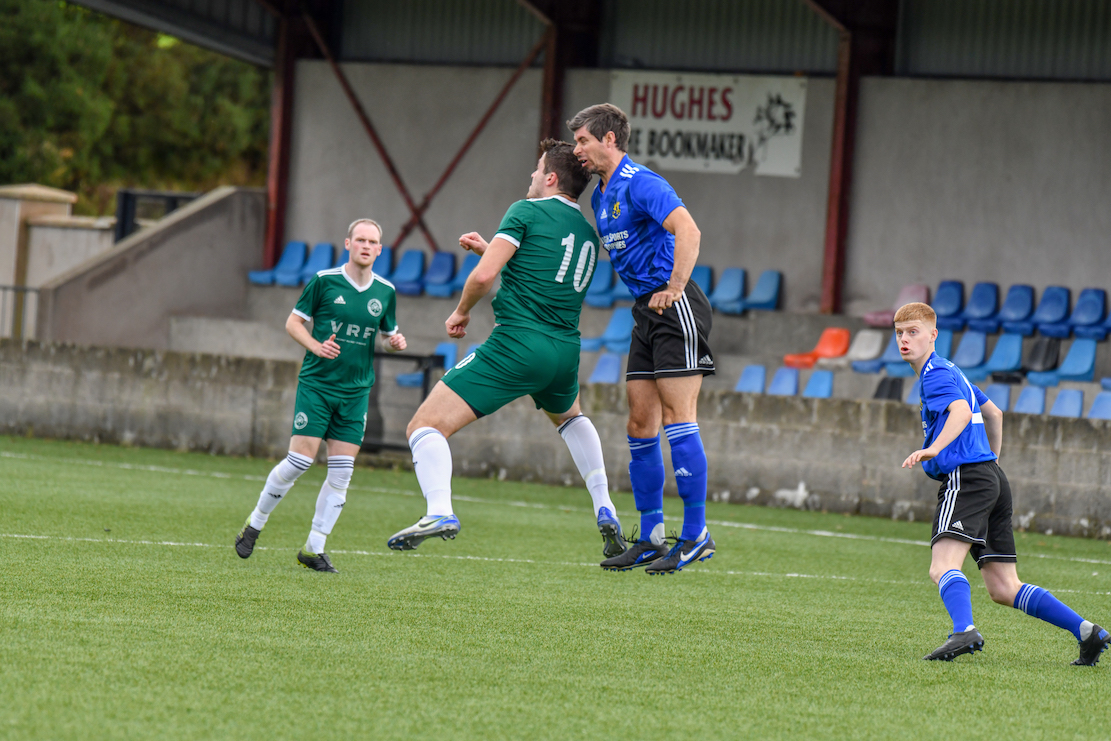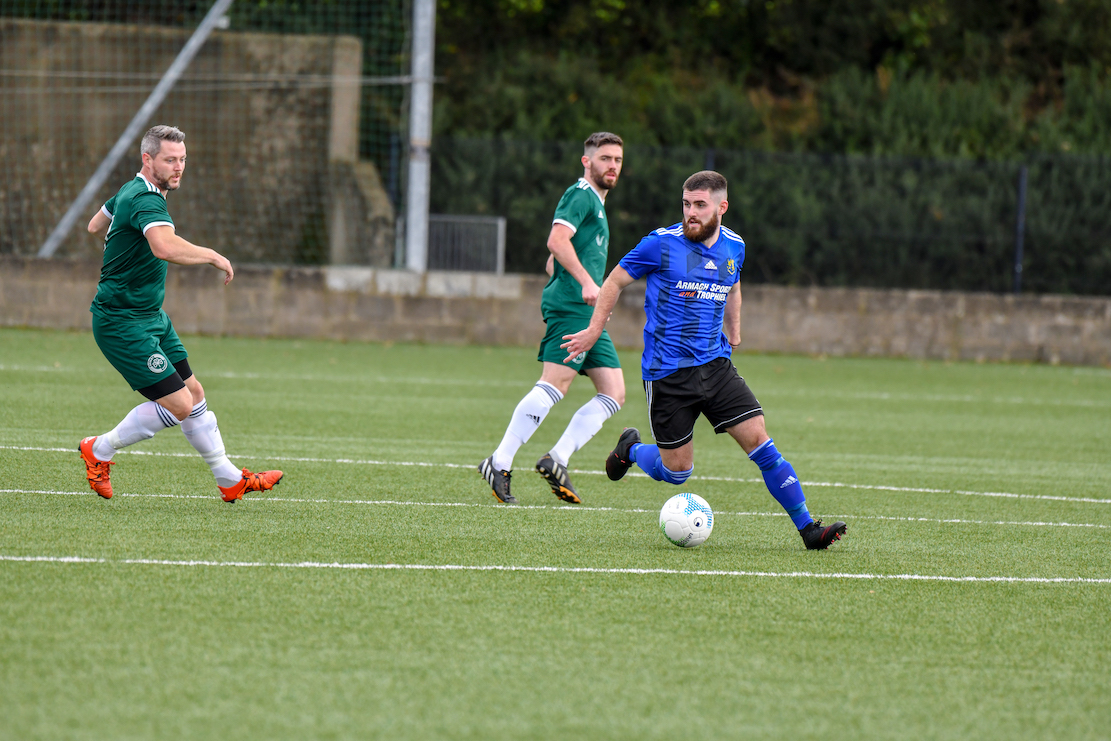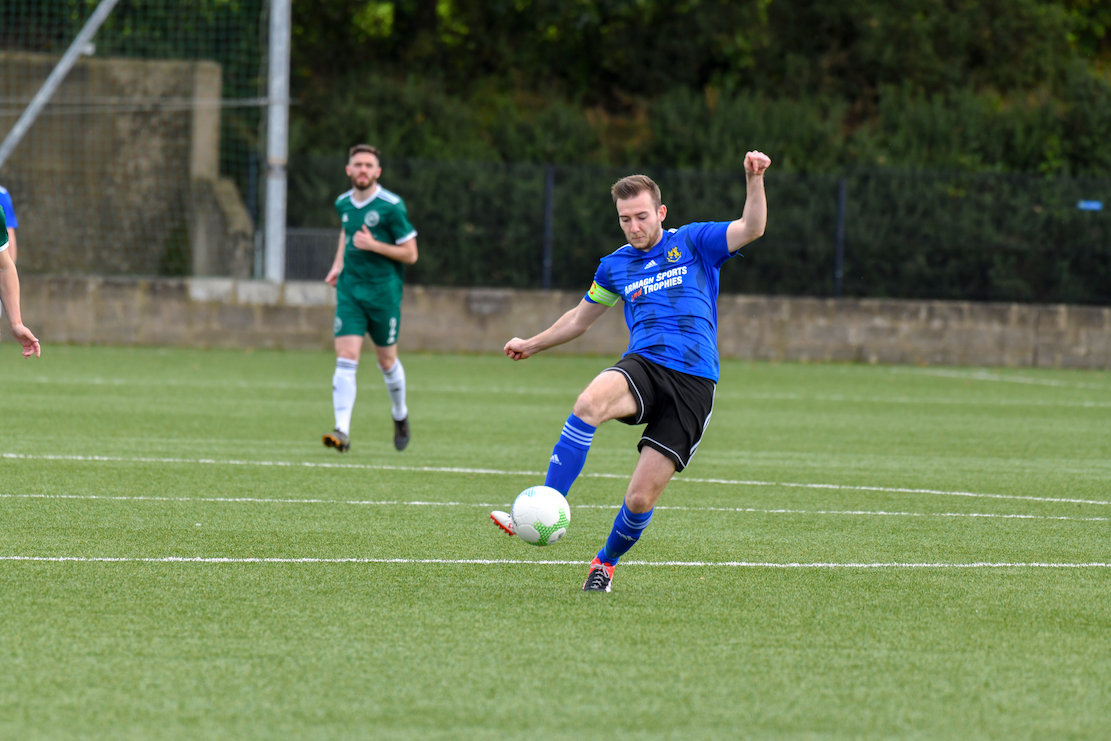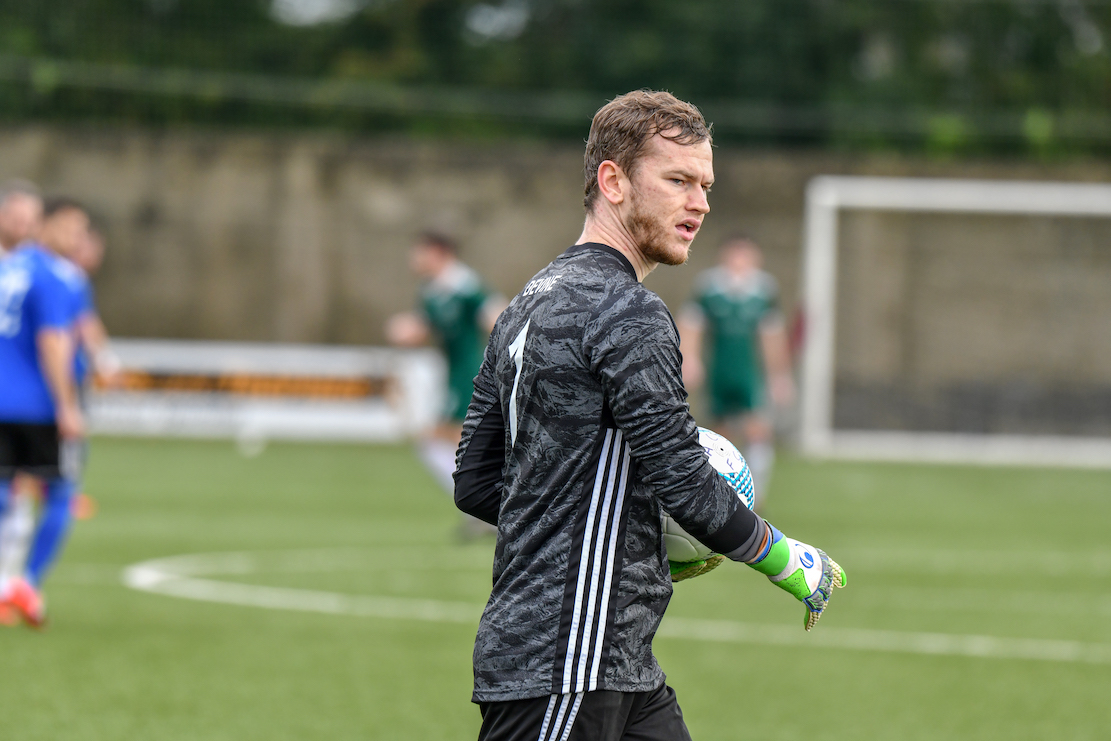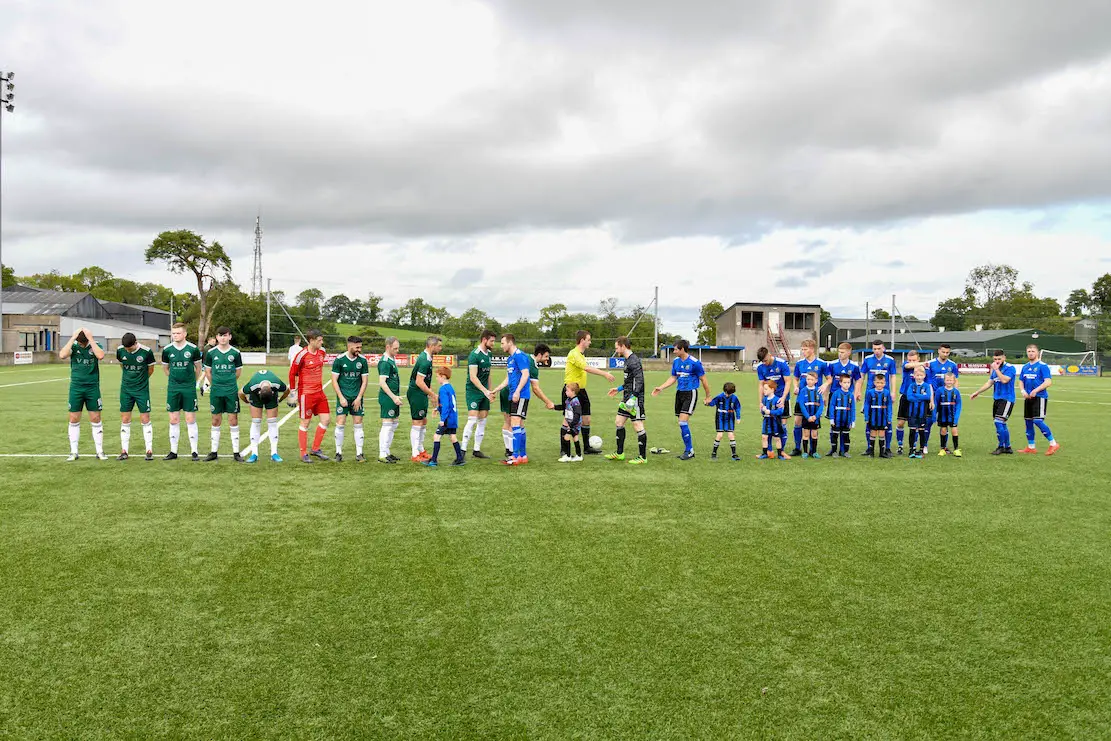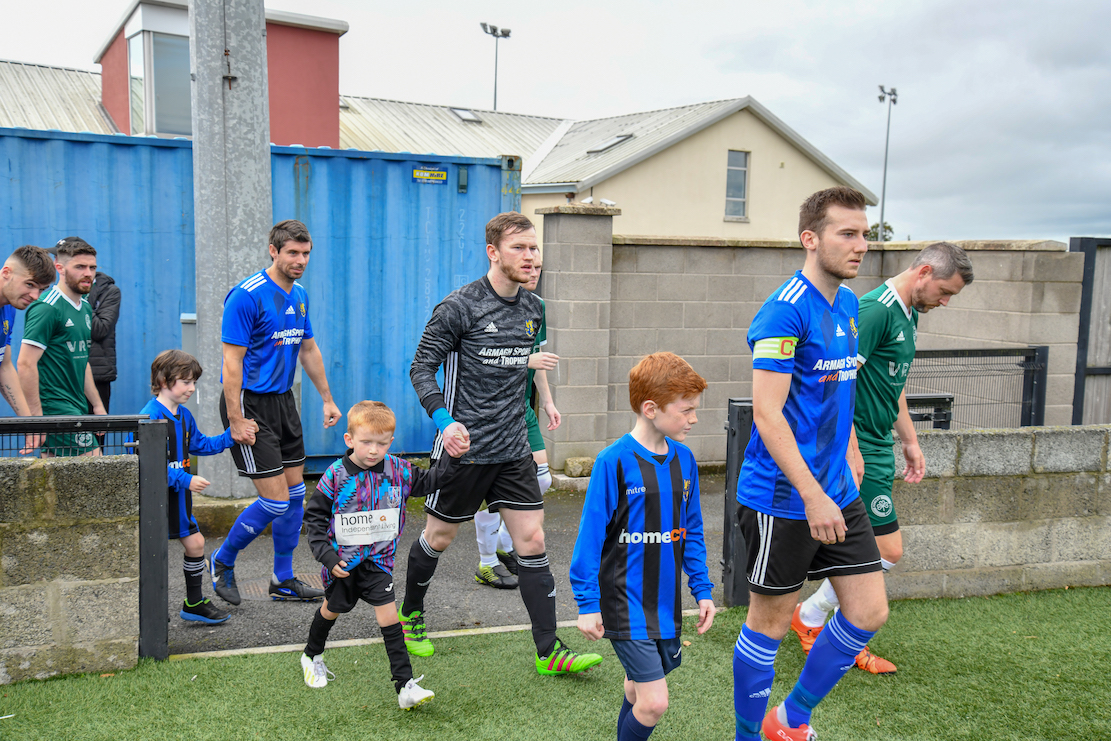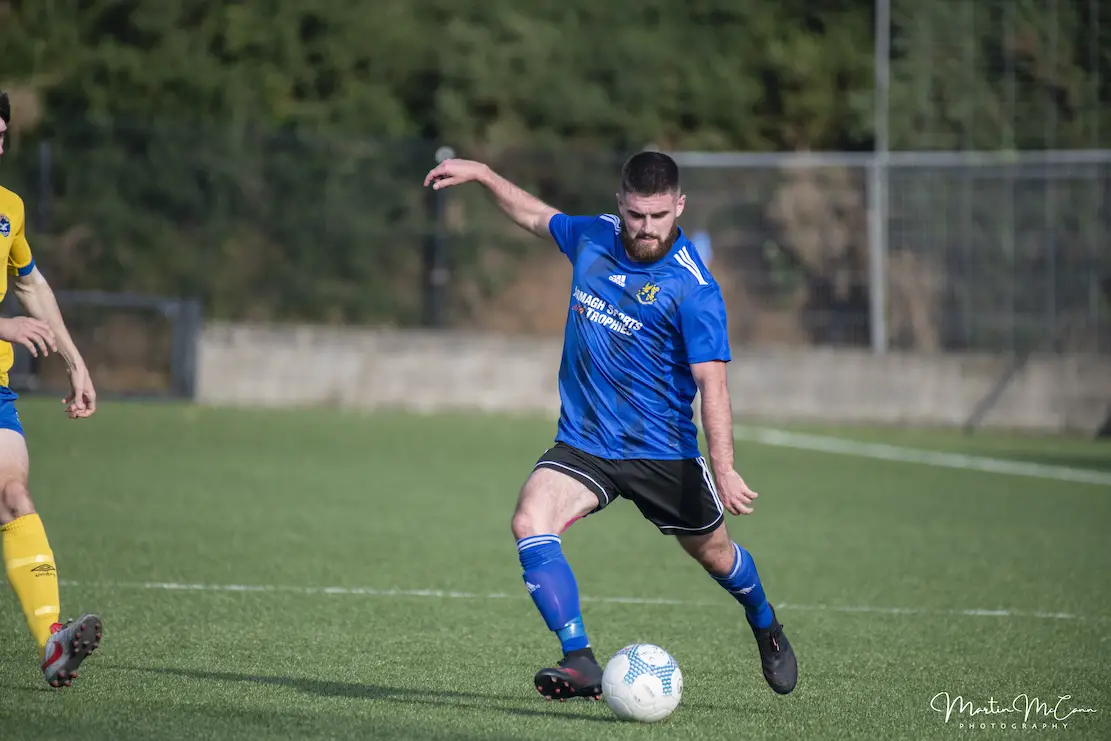 Sign Up To Our Newsletter