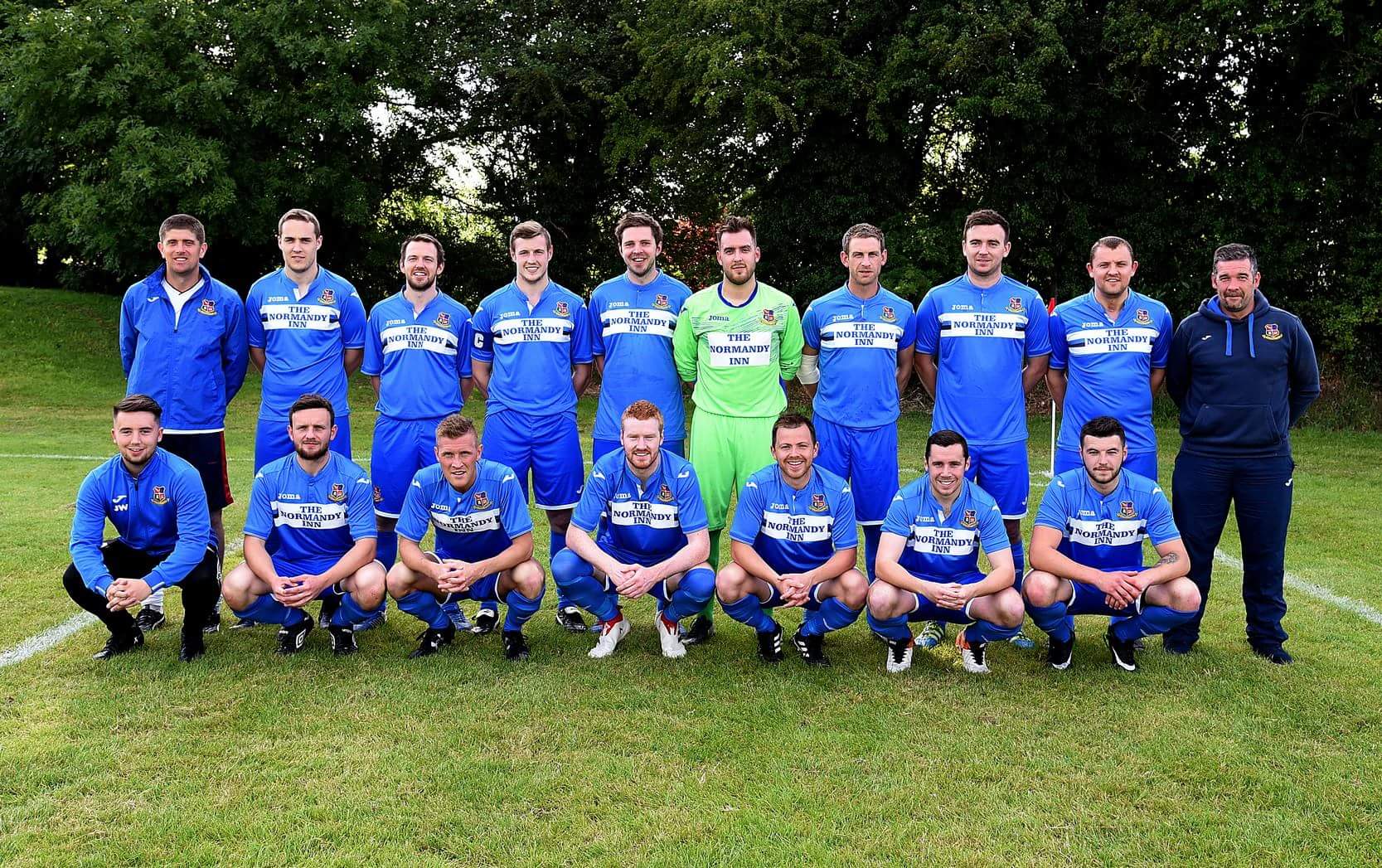 Moira Albion 1 Richhill AFC 2
Richhill got the better of the early exchanges but did not produce any clear cut chances.
Moira Albion were content to six back and soak up the early pressure, with the first real opening com ing in the 25th minute when Richhill's Robert Dodds brought a good save from the Albion 'keeper from 20 yards.
Five minutes later Richhill's Jason Harper broke through but his shot was well saved again.
Albion's Graeme Craig was booked on 33 minutes for stupidly throwing the ball away and it got worse for them when Richhill were awarded a contentious penalty 10 minutes before the break.
However, Andy McHugh blazed the resulting kick over the bar – penalty misses slowly becoming a feature of this year's tournament.
Richhill finally managed the break the deadlock on 39 minutes when a rasping long range effort from Dodds was parried by the 'keeper before Paul Greenaway tapped it to give his side a deserved one goal lead at half time.
Richhill started the second half with determination and should have extended their lead when Andrew Allen ran through but again the Albion keeper Reavie produced a good save down to his right.
The sides were level in bizarre circumstances on 53 minutes when an innocuous cross, whipped in from the right, met Nicky Finlay's head who inadvertently sent the ball looping over his own 'keeper's head.
The response was swift however, and five minutes later when Richhill substitute Davy Ross slotted home a penalty after Philip Jenks handled in the box. Ross made no mistake, sending the keeper the wrong way.
Moira Albion created a few half chances in the final 10 minutes but could not break down a resolute Richhill, who march on to the quarter-finals.
Sign Up To Our Newsletter