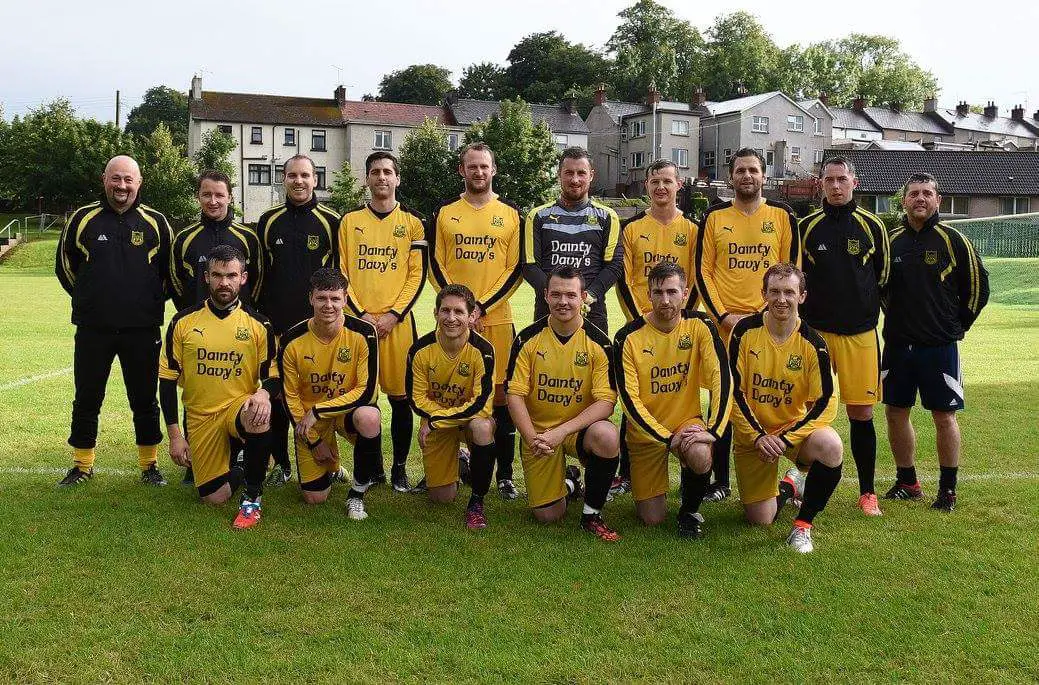 Caledon Rovers 2 – 3 Armagh Blues
The Armstrong Cup holders Caledon Rovers made an early exit from this year's competition when they conceded three goals in a hard fought and highly entertaining and competitive match at the Mill Field on Monday night.
Caledon could not have asked for a better start. After two minutes the defending champions had gone 1-0 ahead when McCray slotted the ball home in their first attack of the game.
Despite this early setback the Blues dug in and started to impose themselves in midfield with Lee Wells directing much of the play.
Within 20 minutes they had almost equalised on three occasions with Andrews, Dodds and Cooke causing difficulties in front of goal.
The continued pressure finally paid off after 35 minutes when Ross smashed the ball into the top corner of the Caledon net following a misdirected Caledon header, which presented the Blues man with the opportunity.
Caledon continued to threaten and look dangerous in their counter attacks but the score remained all square at half time.
The Blues continued to apply pressure with Wells coming close, shortly after the restart, with an effort that was brilliantly pushed over the bar by the Caledon keeper.
Several minutes later the same keeper was hapless when a Caledon clearance was blocked by Dobbs and the ball looped up in the air over the keeper's outstretched arms and into the back of his net.
On 80 minutes the Blues took a 3-1 lead when a long throw in was deftly headed into the far corner
of the net by Andrews who worked hard throughout the match.
Rovers continued to battle for every ball and were rewarded in the dying minutes when Williamson rounded the Blues keeper and slid the ball into the open net to make it 3 -2.
Despite last minute attacks Caledon were unable to break down a resolute but tired Blues defence who remained organised and fought hard in every tackle.
Armagh Blues will now play either Markethill Swift Reserves or Utd LT in the quarter finals on July 24.
Sign Up To Our Newsletter