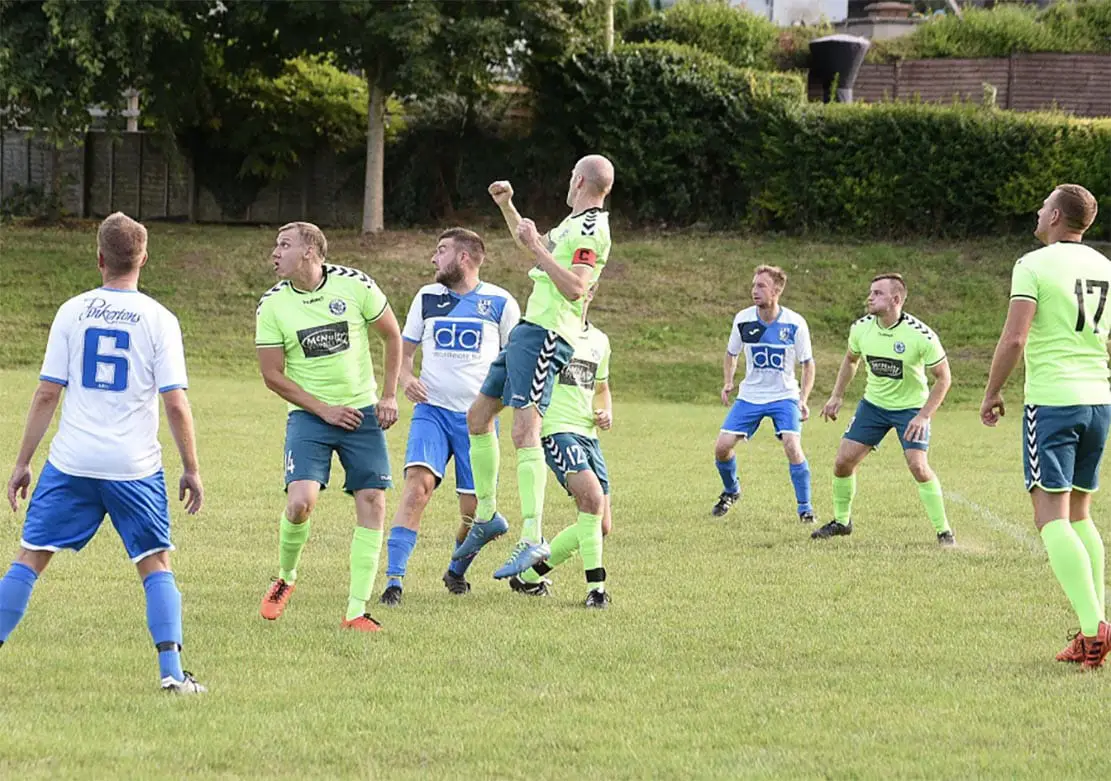 Armagh Blues 3 -0 Utd LT
Armagh Blues won themselves a place in the semi-final of the Armstrong Cup with a strong and commanding first-half performance that saw them go into the interval with a 3-0 lead.
It was a lead they would hang onto.
The Blues went 1-0 ahead after eight minutes with an own goal from Nerijus Nemanis who, on attempting to
clear a solid pass across the face of the goal by Simon Andrew, slid the ball into his own net.
The Blues went 2-0 up three minutes later when the Utd LT keeper failed to hold onto a strong shot from 20 yards – the goalkeeper's parried response was latched onto by Andrews who struck the ball firmly into the back of the net.
Utd LT continued to try and play a passing game and started to become more involved in the match.
Within a nine minute period they had three great opportunities to pull at least one goal back but were frustrated by both the Blues 'keeper and then by poor finishing from Tomas Kizevitius who was guilty of squandering a great chance when he looped the ball over both the advancing keeper but couldn't keep it under the crossbar after he had beaten the offside trap.
The Blues then went 3-0 up in the 40th minute with the best goal of the game when Kyle Johnston hammered the ball into the roof of the net from 15 yards when he latched onto a partial clearance from a corner.
The game was effectively over five minutes after the interval when Evaldas Funiikovas failed to
capitalise on a through ball with his effort on goal going wide.
A midfield battle ensued with the Blues having several half chances during the second half but failed to add to their tally.
This was another great team effort by the Blues who now face either Intermediate League A teams Tandragee Rovers or Laurelvale FC in their first ever Armstrong Cup semi-final appearance, which is scheduled to be played on Monday, July 30.
Sign Up To Our Newsletter