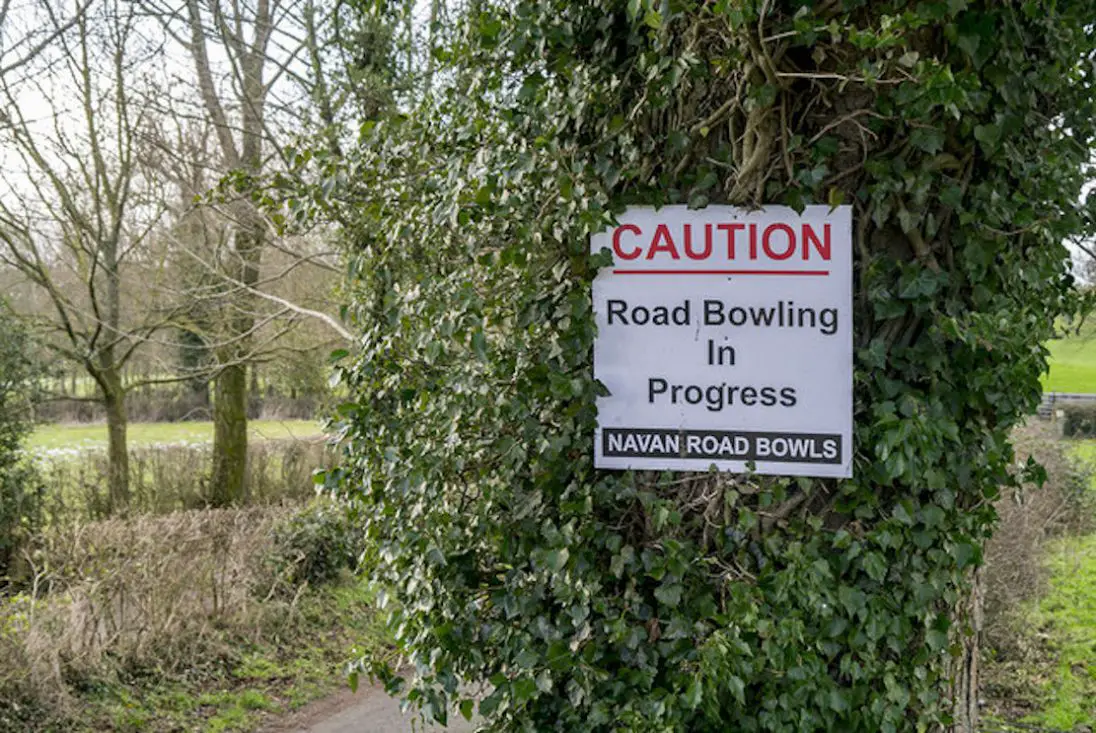 Portmor Road Bowls
Fixtures
Thursday 29th August
Village 7.00pm Novice 4 Championship
Tony Hughes(BCM) v Pearse Donnelly(TS)
McGrails 7.30pm
Jim McLoughlin(PM) v Tony McKee(Rock)
Sunday 1st September
Village 10.30am Novice 4 Championship
Andrew O'Hagan(PM) v Martin Culinane(BCM)
McGrails 11.15am
Christy Nugent(NT) v Arthur Cem(BCM)
Currans 12 noon Paul Dobbin Trophy
Michael Kelly v Ethan Hughes
McGrails 12.30pm Novice 4 Championship
Brian O'Rourke(BCM) v Michael Dougan(TS)
Thursday 5th September
Village 6.45pm Novice 4 Championship
Patrick Tierney(TS) v Conor Carlisle(TS)
McGrails 7.15pm
Don Stevenson(Tiev Tara) v Maurice Cullen(BCM)
NB. No Cancellation's No exception's.
Results
The Grade Finals in this year's Paul Dobbin Trophy are now almost complete after Three Semi finals last Sunday morning.
In the Second Grade Semi Final from the Village out Andrew O'Hagan came from a bowl behind at the Orchard to dominate the latter stages to defeat P D Donnelly by almost a bowl of odds to set up a final decider against Paddy Donnelly.
In the Grade Three last four encounter back down the road Damien Quinn was in teriffic form as he easily repelled the challenge from Keith Lavery to book his place in the final and on this form he will be hard to beat.
In Grade One Rhys Daly beat a terrific last shot from Gabriel McIlvanna to set up an interesting Grade Final against Martin Toal. Receiving a bowl of odds Rhys will certainly fancy his chances of causing an upset.
The last couple of Lotto winners were Finn Kelly and John Quinn.
EGLISH ROAD BOWLS
Monday 26th August
Novice 2 Semi Final
7pm – Moy Point
Fintan Daly v Ryan Quigley
Saturday 31st August
Novice 2 Final
Moy Point – 5pm
Martin Feighan v Fintan Daly or Ryan Quigley
Results:
Martin Feighan beat Kevin Cullen
Madden Fixtures
Tuesday 27th August novice 1 championship sponsored by Philip white tyres
Low line 7pm novice 1 Niall Smith v Paul Conway.
Hughes 7:30 challenge score all welcome
Sunday 1st September
Hughes 11:30am TBA
Low line 12:30 novice 1 final. Chrissy fields v Niall Smith or Paul Conway.
Christopher fields made it to this year's novice 1 ulster final when he overcome tullysarns Conor Oneill over the madden course on Sunday morning the first of the semi finals. Oneill took the opening trow with 10 yards between the tips. A mighty second for fields kept the punters thinking. The underdog wasn't guna lie down to easy, both me bowled well to the cottages to two more apiece, two more well played bowls into johnnys coner nothing could separate the pair.level at Barrets it was all to play for, Chrissy was hind bowl and played a super shot to the second rise with looked more. Conor's bowl fell right very quickly and only made the iron gate another poor shot from Oneill only reaching the school saw him a bowl out when fields played his bowl well got the rub at the top of the school hill and when out full sight at sweeties.oneill only made the bottom of the hill with the next one,getting the kick off the kerb but only reaching the snooker hall Oneill now was a bowl and odds out. Fields bowl got full running and made dinnys, Oneill just beating the tip with him next,saw fields increase his lead to two bowls off odds,and sucured the score , Chrissy now waits the winner of Niall Smith and Paul Conway (jr) well done Chrissy and hard luck Conor.
Keady/Tassagh Fixtures
Carr Construction
Sunday 1st sept
11am Mick O Neil vs Cathal Toal
12pm Philip Corrigan vs Peader Toal
Tullysaran Fixtures
Tues 27th Aug: TeMac Cup
(No more scores can be postponed, no exceptions)
Chapel, 6.45pm: Siobhan Mackle v Rebecca Fields (Mkrs: Vera and Anna)
Allen's, 7.15pm: Teresa Mallon v Karen Tierney
Chapel, 7.45pm: Laura Kelly v Maria Crudden
Thursday 29th Aug: TeMac
Chapel, 7pm: Dervla Mallon v Rebecca Fields (Mkrs: Teresa and Anna)
Allen's, 7.30pm: Lorraine Mackle v Alice Mackle
Sat 31st August: TeMac
Chapel, 4.30pm: Aoife Trainor v Rebecca Fields (Mkrs: Teresa and Vera)
Allen's, 5pm: Lorraine Mackle v Rosheen Mackle
NOTE: Sam Rooney Memorial Cup: Entry fee £5 each, payable to Maurice before you throw.
'Shot of the Tournament' prize is up for grabs!
Sunday 1st Sept: SRC:
Chapel, 11am: Paul Corrigan and Patrick Conlon v Ciaran Mullan and Brian Conlon (Mkr: Kevin C)
Knipe's, 11.45am: Damien Smyth and Callum Killen v James Oliver and Austin Sheeran
Bol Chumann Na Mierleach
Thursday 29th August
6:30 Felons Grade 2 Final Barry Corr v Ryan Quigley
7:00 Novice 3 Wayne Creaney v Cormac Conlon
Sunday 1st September
11:00 Felons Grade 1 Final Malachy Lappin v Cathal Toal v Adrian O'Reilly
11:30 Novice 3 Olly Kearney v Cillian Mallon
Tuesday 3rd September
6:30 Stephen Donnelly grade 1 Paul Doran v Ryan Gamble
7:00 Novice 3 Niall McKenna v Neil McLoughlin
Navan Fixtures
John Mc Gleenan Memorial Cup
Girls Under 12 Ulster Championships west Armagh Consortium
Saturday 31st Aug
4pm Clodagh Gallagher vs Ella Hughes vs Rayna Greene
4.30pm Shannon Smith vs Nicole O Reilly
5pm Lilly O Rourke vs Megan O Reilly
5.30pm Elleanor Sweeney vs Megan Greene
Tuesday 3rd Sept
7pm Jody Greene vs Anna Carson
7.30pm Micheala Greene vs Maave Kelly
please note 24hour notice must be given to cancel a championship score
Haulier Cup Kindly Sponsored by Garvey Transport
Sunday 1st sept
11.15 am James Devlin vs Cormac Garvey
11.45am Gavin Hannaway vs Ethan Hughes
12.15pm David Devlin vs Hugh Mc Coy
12.45pm Flash plus a bowl vs Barry Daly
Tieve Tara Fixtures
Philip White Tyres Ulster Championships
Tuesday 27th Aug Rountrees 7pm
Mens Junior C Semi Final Johnny Kelly vs Rhys Daly
Sunday 1st Sept Duffy Cup
11am Michael Rafferty vs Paul Murphy
12pm Diamian Daly vs Kieth Campbell
Mens Junior C Ulster final 5.15pm
Congratulations to the winners who took part in the Team Emily event held in CastleTown Bere cork Last weekend.
Dervla Mallon beat Megan Collins
Padraigh Nugent and Barry O Reilly beat John Connolly and John Cahalane
Ronan Toal and Patrick Mackle beat David Hegarty and Wayne Parkes
Unlucky to Paul OReilly who lost out to Christy Mullens
Thomas Mackle lost out Against Martin Coppinger
Ronan Mc Clelland & Pete Carr lost out to Thomas Botle & David O'Mahony
The Northern Branch would like to once again thank all involved in this wonderful Charity weekend
Dates For Unlimited Bowling
Tuesday 10th Sept wednesday 11th Thursday 12th anyone free on these Dates Please Come along and help out thanks
King off the road Date Friday 27th Sept sat 28th Sept sunday 29th
Please Note next meeting this week wednesday 28th 8.30pm all clubs to be present
The Bol Chumann Northern Branch wish all the Ulster Finalist the best off luck this weekend as the winners will head to Drogheda the following week to contest in the All Ireland Finals
Johnny Kelly/ Rhys Daly vs Ronan Mc Clelland
Sign Up To Our Newsletter