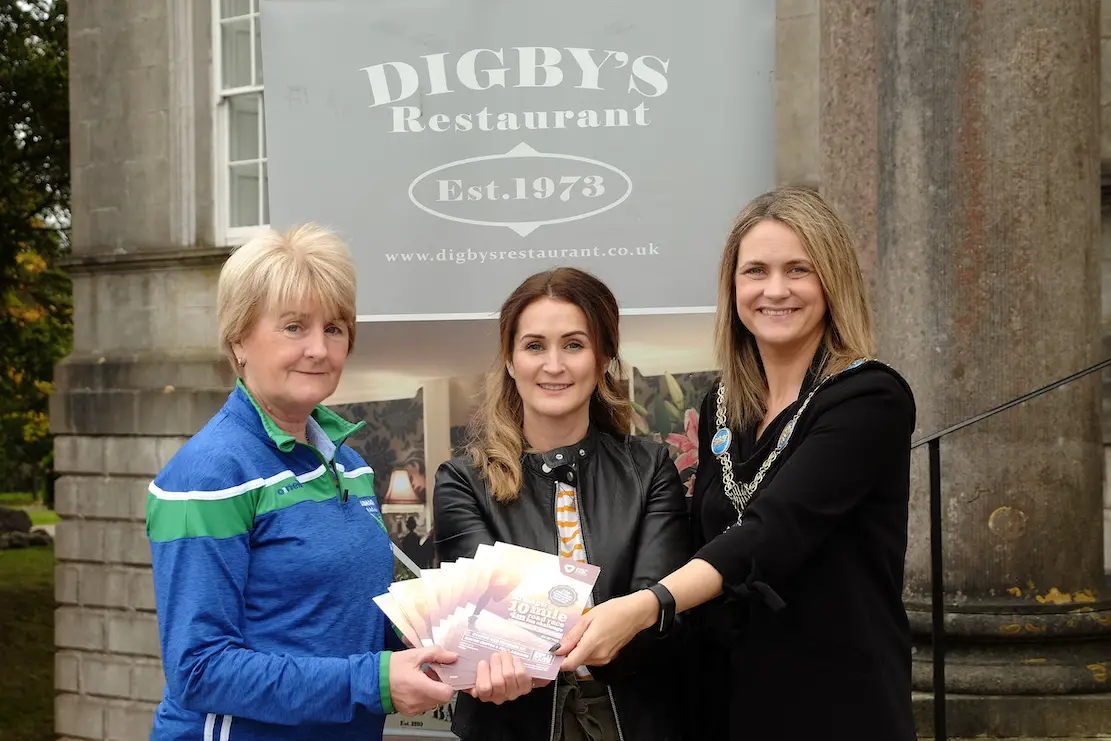 The annual Armagh 10 Mile Road Race & 4 Mile Fun Challenge will take place on Sunday, October 13 at 11am from the Navan Centre, Armagh.
Now in its twentieth year the popular Road Race which serves runners as preparation for the Dublin Marathon will be celebrated in style this year with a commemorative 20-year special edition medal.
Lord Mayor of Armagh City, Banbridge and Craigavon, Councillor Mealla Campbell said: "This popular road race has supported many local charities over the past 20-years raising thousands of pounds through participant entry fees and I'm delighted that for every one who takes part they will be supporting my chosen charities.
"This fantastic event attracts runners from all over Northern Ireland and it also has a fabulous community-feel with sports clubs and schools taking part in the Four Mile Fun Challenge.
"I look forward to being on the starting line to wish all participants well for whichever race they take part in and I encourage everyone to come along and support this fantastic event."
Event sponsor Claire Pender, Digby's Restaurant, Killylea added: "We are delighted to continue our support which brings athletes, clubs and families together in a fun and safe environment.
"Families can finish off their day by having dinner or other much needed refreshments in our restaurant close by."
You can register now on www.getactiveabc.com Entry fees for 10 Mile: £15 and 4 Mile: £7.
For groups taking part in the 4 Mile Fun Challenge, please contact Sports Development on 028 3752 9636. Late entries will be taken between 9am-10.15am on Sunday 13 October with fees of £10 for the 4 Mile Fun Challenge and £20 for the 10 Mile.
£1 from each entry fee will be donated to the Lord Mayor's chosen charities, which are Daisy Lodge, Katie Rose's Journey and Inspire Mental Health.
For further information please contact the Sports Development Department on 028 3752 9636 or e-mail edel.ferson@armaghbanbridgecraigavon.gov.uk
Organised by Armagh City, Banbridge and Craigavon Borough Council in association with Armagh Athletic Club.
Sign Up To Our Newsletter