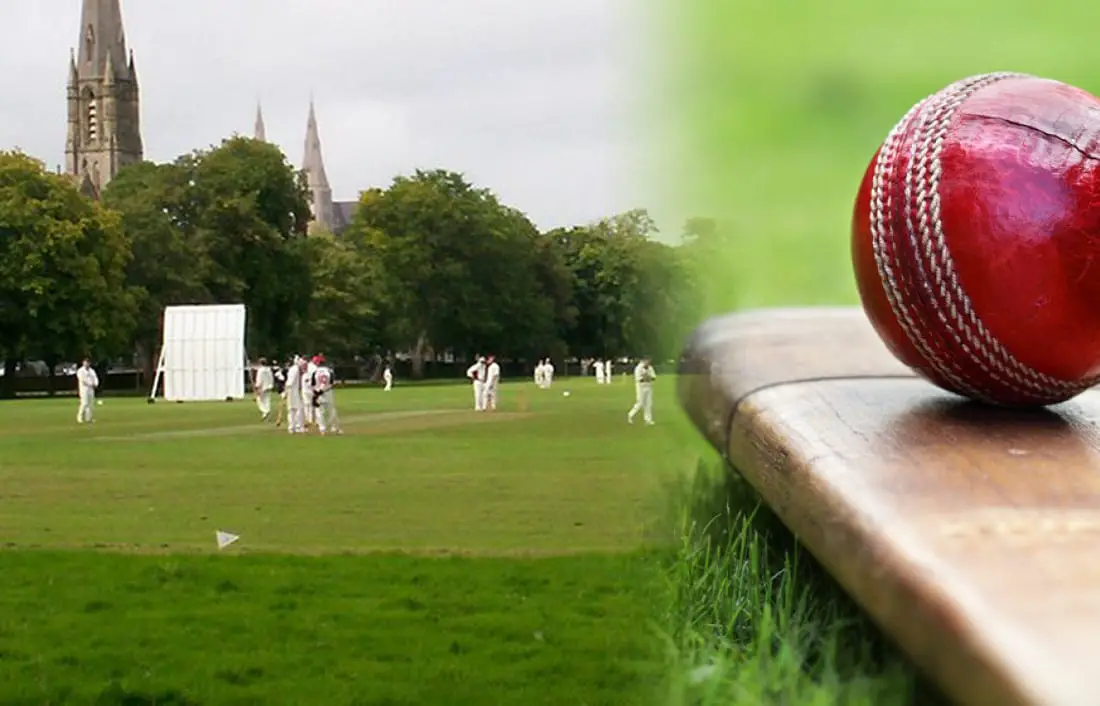 Armagh defeated Bangor by 151 runs in the NCU Section 1 game on Saturday to remain in the top half of the division.
Armagh's captain Matthew Steenson  won the toss and elected to bat on a nice track at the Mall that was unaffected by the heavy rain on Thursday and Friday night.
Armaghs openers Neil Gelston and Jamie Rogers began steadily as the latter looked to score quickly but with the score at 30 Rogers was adjudged LBW off the bowling of A.Nixon this brought Harry Doyle to the crease but he only faced two balls and was also dismissed LBW in the same over.
Colin Russell then came to the crease with Gelston and the two looked to rebuild and put a good score on the board. With Gelston on 35 and the score sitting at 106 he skied on to mid-on and was caught off the bowling of Patterson, Jared Barnes was next at the crease but he fell victim to the bowling of Prince for a score of only 4.
This wicket brought captain Matthew Steenson to the crease and both batsmen began to really go after the bad ball and punish any loose bowling. Colin Russell brought up a well deserved half century with a beautiful drive to the boundary but with the score at 160 was caught off the bowling of McKenzie for a well made 74, his best score of the season to date.
Andrew Hoey was in next and he supported Steenson smashing a huge six over square-leg before being perhaps harshly adjudged LBW shortly after his six off the bowling off Khan.
Armagh's final few batsmen supported Steenson who was caught for 32 off the bowling of former Pakistani first class player Taimur Khan who finished strongly.
Alan Whitcroft and Gareth McCarter seen the 50 overs out in eventful and entertaining fashion as Armagh finished with a score of 221-9. This looked to be a solid score and the home side knew if they bowled and fielded well they were in with a real chance.
Harry doyle returned to open the bowling for Armagh and in his first over he dismissed McKenzie who looked to go over mid-off only he mistimed it and pushed it towards Alan Whitcroft who judged a tricky catch well moving forward.
From the other end promising young paceman Ben Mackey also had a blazing start as in his first over he dismissed McCusker who lobbed it to point into the 'safe' hands of Rogers who made no mistake.
This brought Khan to the crease and with the sky looking grey and and a few spits of rain beginning to fall Mackey came bounding in and cleaned bowled M.Nixon off his pads.
A crucial breakthrough as the rain then came and both teams were off for a short break and Armagh much the happier.
The delay was a short one and as both teams came out the dynamic duo of Doyle and Mackey both began were they left off causing havoc to the batsmen.
Mackey came running in and claimed his third scalp as an inswinging delivery smashed into the  pads Armagh's appeal was successful as Khan was dismissed for 17 with the score at 34-4.
Not to be outdone, Doyle came steaming in and dismissed McCollum as he edged back to wicketkeeper McCarter who claimed a great diving catch. 2 overs later and the same combination were at it again as left-handed Kwelu edged behind.
In Doyle's final over he dismissed A.Nixon who also edged behind off the glove to McCarter. With Mackey and Doyle finished their spells and the score at 42-7, a fantastic effort from the tall youngster who claimed 3-13 and the diminutive left-armer who had 4-24.
The task fell to Whitcroft and Gelston to finish off the bangor tail enders and despite limited resistance they got the job done. In Whitcroft's 8th over he dismissed Patterson as he clean bowled him with a magical swinging delivery and in Gelston's next over Prince pushed a ball down to square leg but Mackey was quick to react and his throw to McCarter led to a run out.
With Armagh only needing one more wicket the honour fell to Gelston who convincingly clean bowled Griffin. Bangor were all out for a mere 70 in 28 overs.
Armagh captain Matthew Steenson was understandably delighted with a fantastic win at the weekend.
"Everyone knows that we have had a tough couple of weeks but the team has stayed focused and strong and really showed that today," he said.
"Colin Russell really showed his class with the bat with decent support around him and with the ball we were brilliant.
"Ben Mackey has been in terrific form and was unfortunate not to get his Ulster Schools trial and Harry Doyle showed character to come back from a poor week at Woodvale to bowl as well today as he has for years. We backed it up in the field and took out catches.
"If we can perform the same at Lurgan next week we will be hard to beat."
The club and 1st XI would like to thank Ronnie Elliott for sponsoring the match ball on Saturday.
Sign Up To Our Newsletter