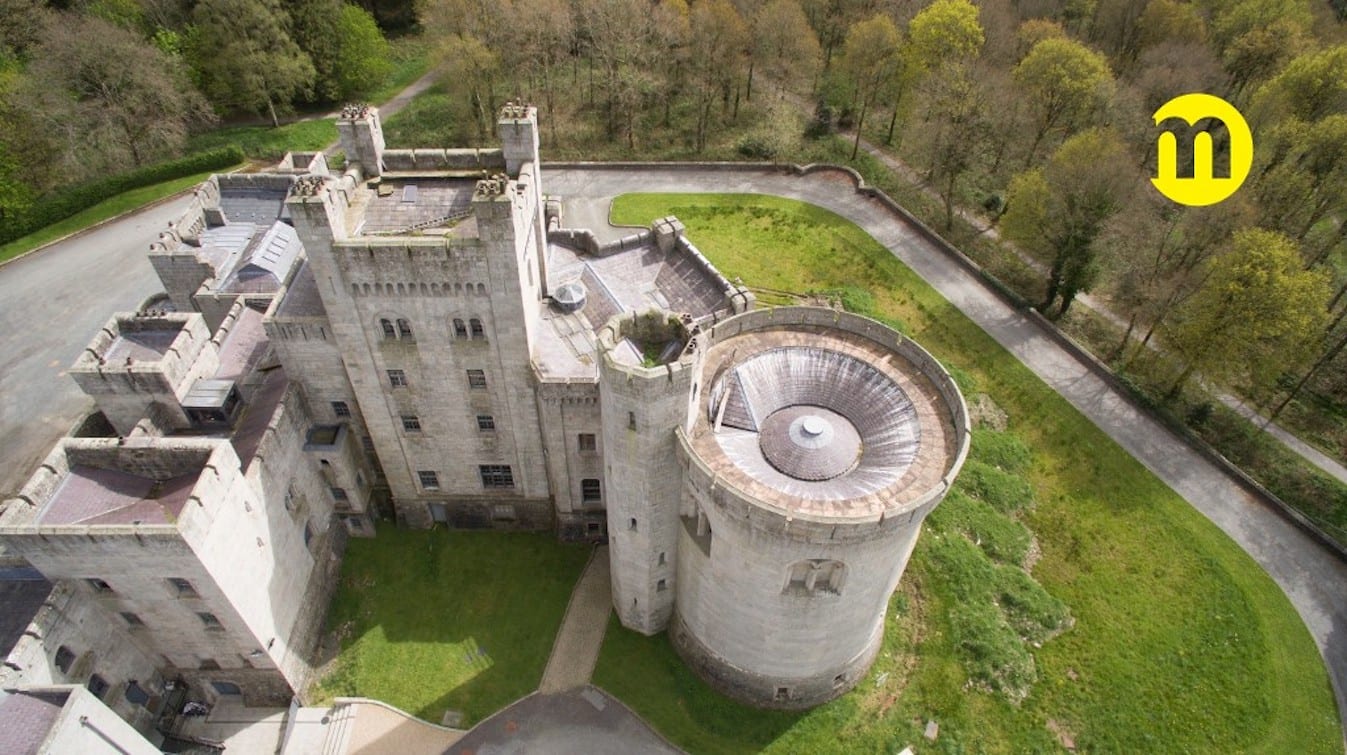 A major part of Gosford Castle is up for sale for a cool £500,000 – with a hotel among the "endless" possibilities open to any would-be developer.
The section of castle includes the Round Tower, Great Hall, Dining Room House, Old Keep, Inner Bailey and Library Wing.
The property is being marketed by Maison Real Estate in Armagh, however, it must be stressed that there are no plans or proposals in place at this stage.
The historic venue is simply up for sale at this time. It would be up to any future buyer to consider their options and seek planning approval.
Maison Director Ciaran McGurgan said: "The portion of the castle being marketed for sale at this point has been partially developed in places with a view to convert the space into six luxury apartments with each boasting an average space of 3,500 sq ft and with some offering roof top gardens.
"A potential purchaser could also invest with a commercial direction in mind as the buildings have been used previously as a hotel and as a movie set for the world famous 'Game of Thrones' TV show.
"The possibilities are endless and only on inspection can this castle and its beautiful location be truly appreciated."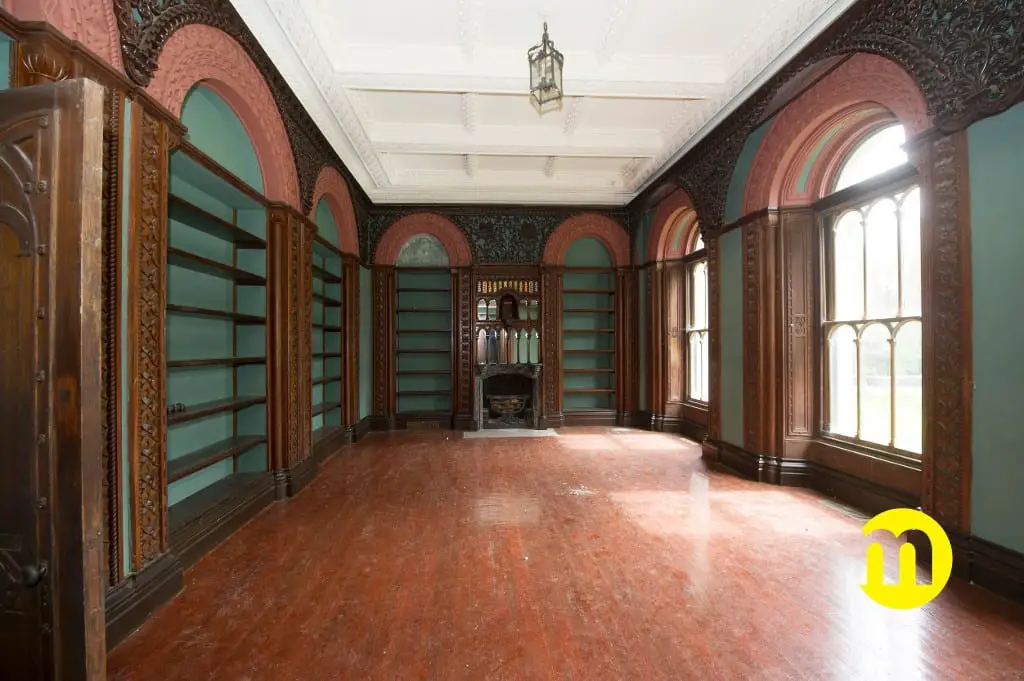 Redevelopment as individual properties and highly sought-after apartments was the main focus for Gosford Castle when a preferred bidder for redevelopment was selected by government 12 years ago.
Built in the mid-1800s by the 2nd Earl of Gosford, Archibald Acheson, Gosford Castle is a grade A listed building, designed in the Norman Revival style by London architect Thomas Hopper and occupied by the Earls of Gosford until 1921.
During the Second World War the castle was commandeered and used to accommodate troops and a prisoner of war camp was set up in the estate.
Following the war the Achesons sold the castle to the Ministry of Agriculture, who established the 590 acre demesne as Gosford Forest Park, which was later designated Northern Ireland's first conservation forest in 1986.
The castle fell back into military use during the Troubles before being run as a hotel from 1983.
It was in 2006 that the castle was bought by Gosford Castle Development Limited, who put forward a £4m proposal to restore the Grade A listed building into 23 luxury residences.
Mr McGurgan added: "The restoration was undertaken by artisans and craftsmen with a focus on retaining the character and historic integrity of the castle.
"Particular care was taken to use existing features such as staircases and vaulted ceilings and even to use original colour schemes wherever possible.
"These apartments are extremely popular and command great interest when they are placed on the market."
The portion still to be redeveloped could include six apartments – three three-bedroom and three-five bedroom properties.
The estate agent expects a major interest in the listing as it is a once-in-a-lifetime opportunity to take on such a unique property, and given that there are plans too in the pipeline to convert Gosford into a five-star forest park visitor attraction.
Sign Up To Our Newsletter