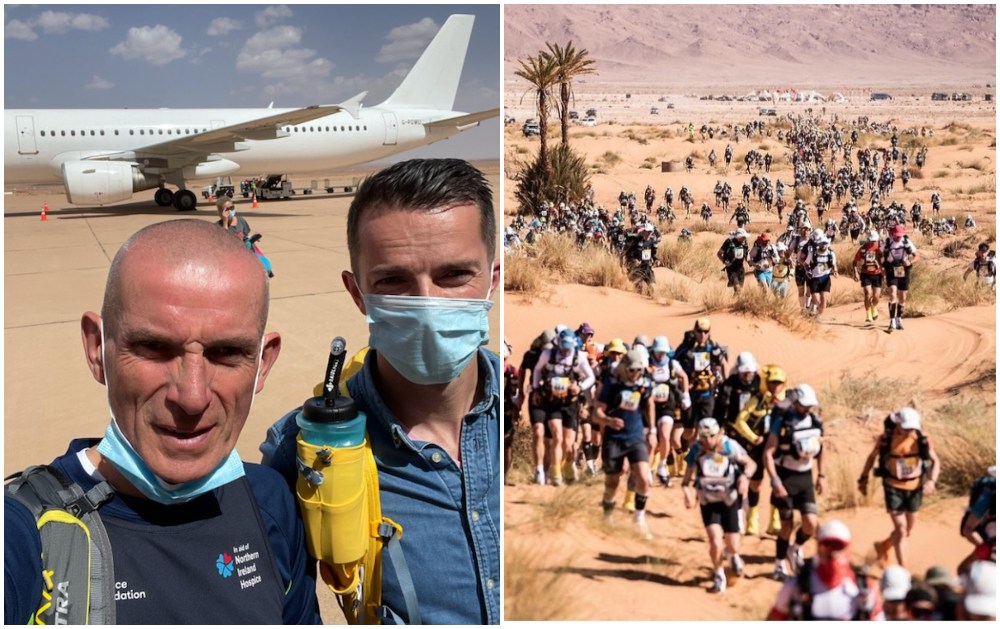 You can train, train and train some more. You can prepare everything down to the finest detail, but sometimes the unforeseen happens and sometimes that leads to a near-death experience.
That's exactly what happened to ultra-runners Hugh Morgan and Paddy Hamilton in the scorching Sahara Desert earlier this month.
It's billed as the 'toughest foot race on earth' but the Marathon des Sables (Marathon of the Sands) became even more so this year.
A crippling stomach illness spread like wildfire through the camp at the start of the race and the organisers weren't equipped with enough medical supplies to care for the victims.
The seven-day 156- mile event across the dunes, rocky jebels and white-hot salt plains in temperatures that normally reach around 50 degrees is the ultimate test for any athlete, but this year the temperature soared to almost 60 degrees and with illness and heat-related dehydration rampant, the situation became very serious, very fast.
There had only been one death recorded in the 34 years since the race began – until this October when another man died on the dunes and a second lost his life after being taken to a hospital.
Ordinarily around 10 percent of the participants don't finish the course but in an unprecedented year almost half of the 672 starters fell by the wayside, including Hugh, who was lucky to survive at all.
Likewise Paddy, who somehow managed to finish the race, was at death's door and were it not for one of the last available drips that he luckily managed to get – who knows what might have happened.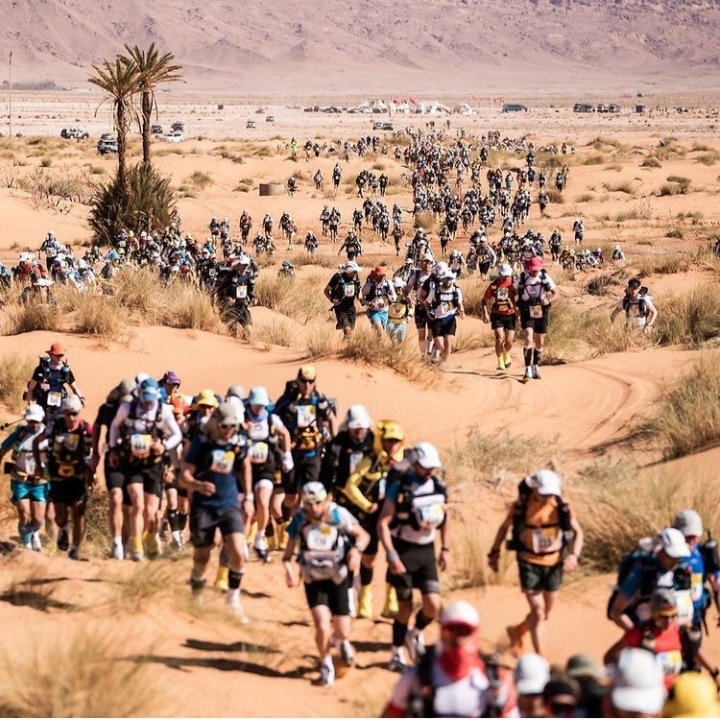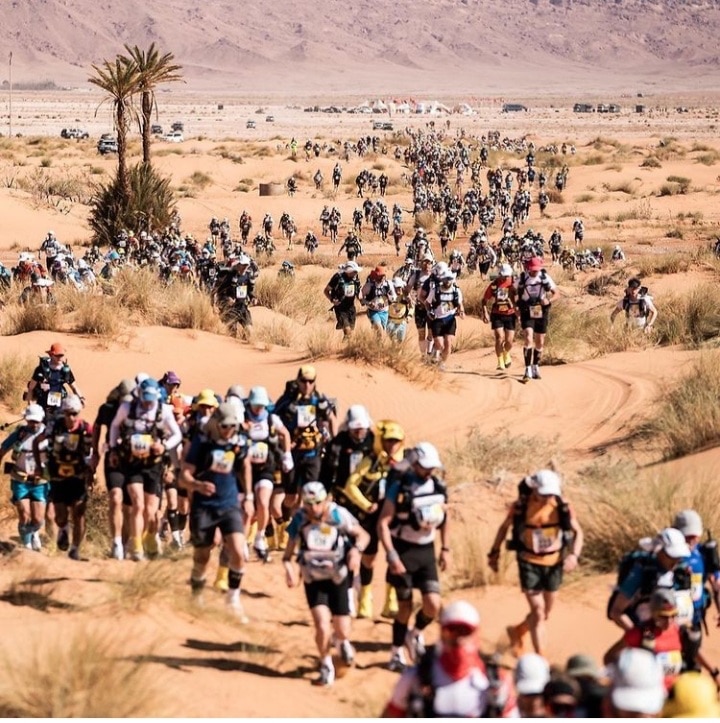 Hardened marines gave up long before Hugh collapsed on Day Four. One of whom told Hugh he hadn't seen as much carnage since he'd been in Basrah.
Hugh and Paddy are seasoned marathon and ultra runners but nothing could have prepared them for what Hugh described as the worst experience of his life.
Nevertheless, they were doing this for a reason beyond personal achievement and ultimately that's all that matters to them.
Hugh and Paddy set out to raise £100,000 for the Irish Hospice Foundation and the Northern Ireland Hospice, and even with no fundraising events possible during Covid, they managed to raise almost £40,000 so far.
For this week's podcast we spoke to Paddy and Hugh about their traumatic experience in Morocco, the lessons they learned, the monies raised and whether one, or both ever intend to enter the Marathon des Sables again.
For all of this and more, listen here or subscribe and download below.
The Team Morgan Page at idonate.ie will remain open until December 31 if anyone would like to donate.
Title music: NEW HORIZONS – Lesion X
Sign Up To Our Newsletter