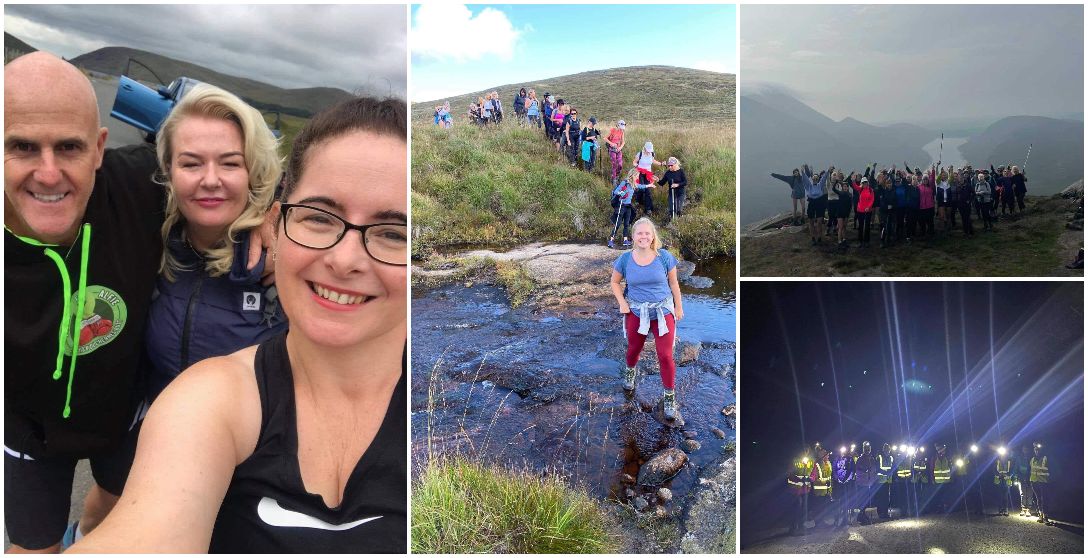 "We are the Hiking Hens," sang a group of women as we left the carpark near the Invisible Tree on our way via the river path to Cloughmore Stone last Wednesday evening.
That camaraderie and banter epitomised the next hour-and-a -half or so spent with around 20 members of the Hiking Hens.
The group, led and established by Fidelma (pictured centre) and Maria (right), meets every Wednesday and Sunday, where they hike various routes and mountains in the Mournes – and a lot of fun is had.
Fidelma and Maria were inspired after taking part in Cairnuary, an initiative introduced by Rostrevor Doctor Henry McLaughlin, whereby participants walk from Kilbroney Park to the summit of Slieve Martin every day in January.
Dr McLaughlin measured the distance and concluded that by months end the miles uphill covered are the equivalent of climbing Mount Everest.
Fidelma says, having stagnated like most of us during lockdown, she was spurred on by her friend Maria and when they completed the challenge they felt both mentally and physically transformed.
We meet at the very spot where they began walking that New Year's Day but this time it's under a different banner.
Having felt the benefits of Cairnuary the pair decided to find a way to spread the word. They both come from a health and social care background and knew there must be some other women out there who could do with other female company to chat with, perhaps share their troubles with, maybe ease the burden of loneliness, while getting a bit of exercise in and basically
have a good time in a healthy way.
Little did they know that when they came up with the name Hiking Hens, set up a Facebook page and invited women to join them on their first walk up Hen Mountain, that a huge number that would show up.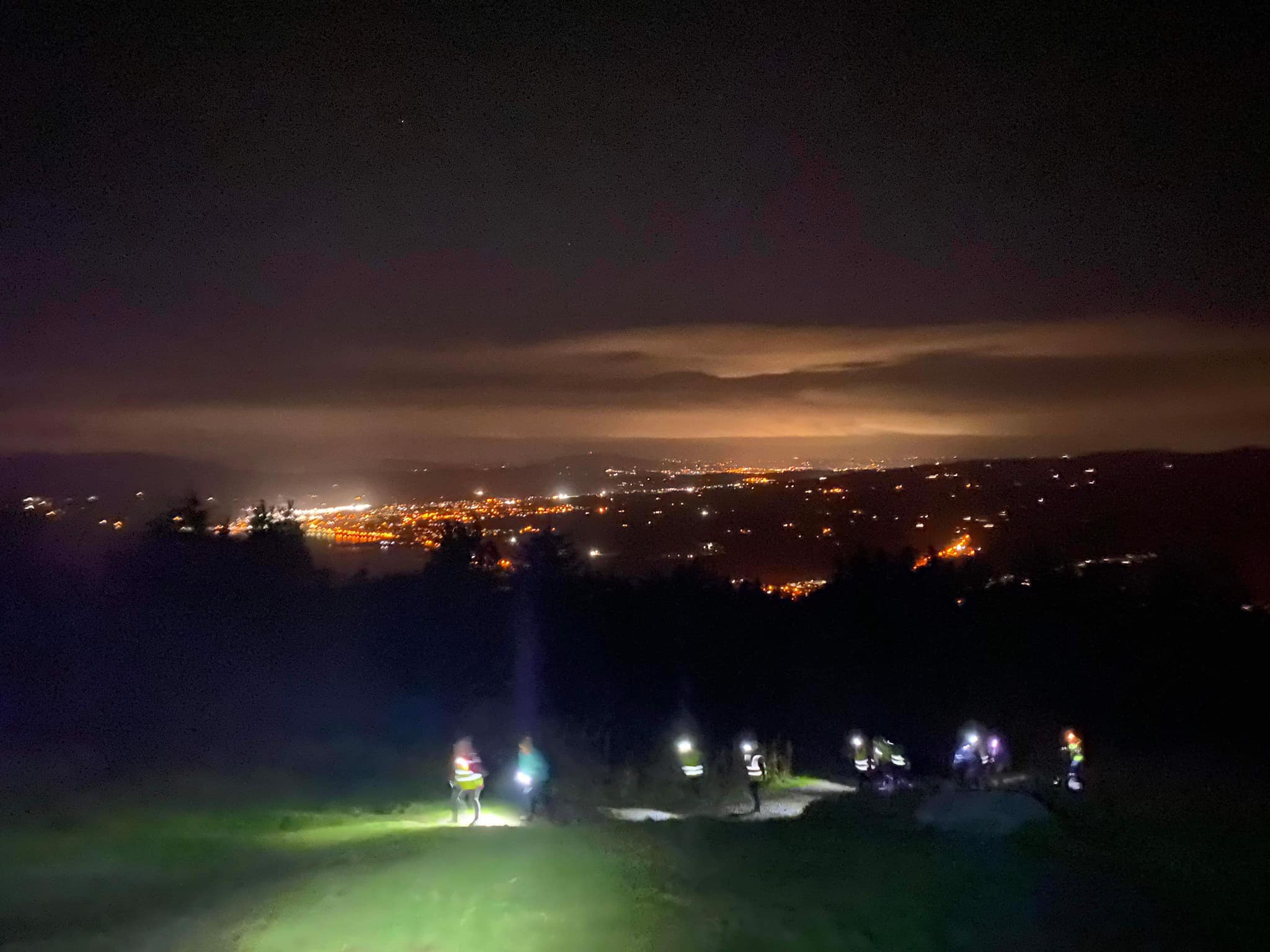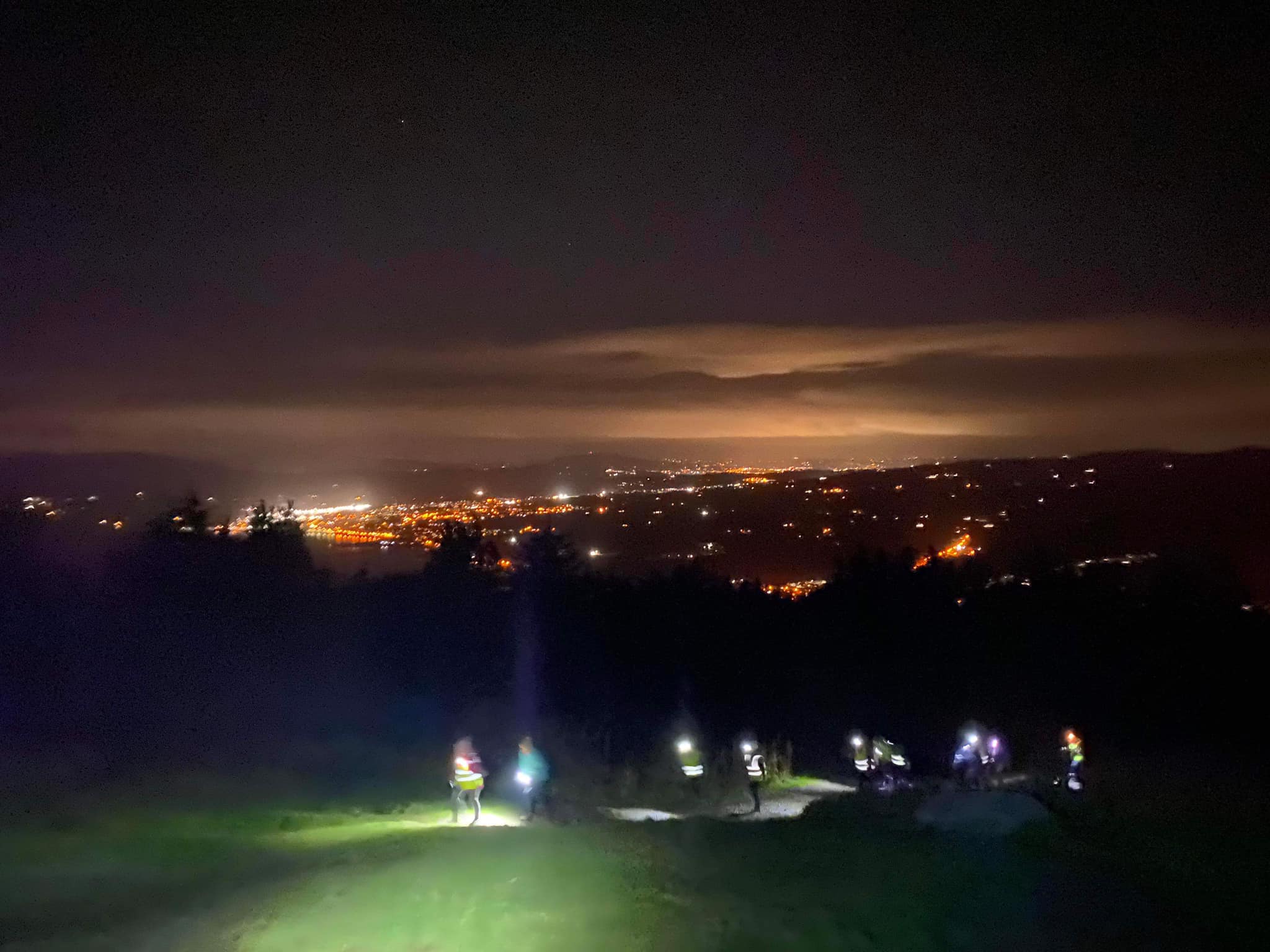 Since then the group, which has women of all ages and levels of fitness, has evolved to include Motivational Monday, Friendly Friday and they even have Hiking Hens Global where they share pictures of their hikes with other women's walking groups from around the world.
Hiking Hens just raised £2,600 for the Hospice and another £1,600 for Cancer charities. They try not to focus on fundraising as it's not the purpose of the group, but they do have one such event dear to Fidelma and Maria's hearts coming up on November 14.
It's for a friend Aine Maney who has terminal cancer. Banjo Bannon (pictured top left) is leading the climb up Meelmor and Meelbeg and everyone is welcome.
For this week's podcast Fidelma and Maria tell us all about Hiking Hens. And amidst a lot of chit-chat, deeper conversation and plenty of laughter, some of the Hens share their stories with me as together we enjoy the spectacular night time views from Cloughmore Stone.
For all of this and more, listen below or subscribe and download here: Apple Podcasts – Google Podcasts – Spotify.
Title music: NEW HORIZONS – Lesion X
Sign Up To Our Newsletter