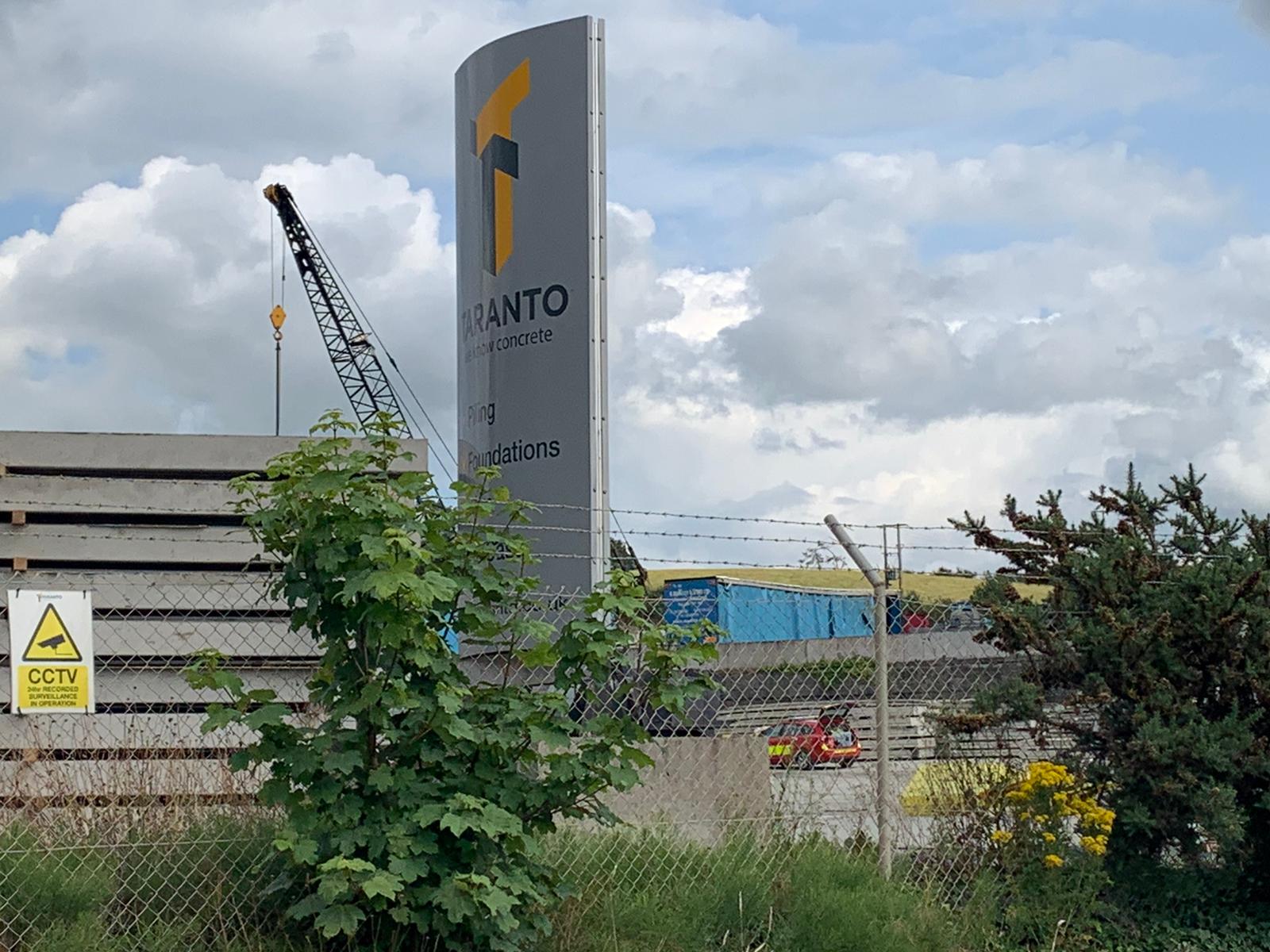 A young man has died following a tragic work place incident at a concrete factory in Tandragee.
He has been named locally as Matthew Biggerstaff, who was 21 and from the area.
Emergency services were called to the incident at the Taranto site on the Old Scarva Road on Tuesday afternoon.
Independent Cusher Councillor, Paul Berry, expressed his sympathies to the young man's friends and family.
"It was with a very heart when I learned of the very sad and tragic death of Matt at the prime of his life," he said.
"I was in the town and there had been a heavy response from the Emergency Services and Air Ambulance and I clearly knew that this was a serious incident at Taranto.
"I know Matt's mother and grandmother very well and my heart and that of the whole community goes out to Matt's whole family at this very sad time.
"He also had many friends and our heart and prayers go out to all his friends as this will hit them really hard.
"The town and district is in total shock and sadness and we will wrap our arms of love and compassion around the whole family at this tragic loss of young Matt."
Commenting on the tragedy Newry and Armagh DUP MLA William Irwin, stated: "This really is such tragic news and I extend my thoughts, prayers and deepest sympathy to Matthew's family following his passing.
"The district has been again plunged into grief and it is only a few days since the awful tragedy at Scarva and here again we have a family mourning the loss of a young man.
"Words do not describe the grief the family will be experiencing and I know that the community will rally around them at this time and support them into the future as they come to terms with this awful event."
Cusher DUP Councillor Gareth Wilson said: "What a very tragic event and it is so sad that a young man in the prime of life has sadly passed away in these circumstances.
"Matthew was very clearly well loved and respected by so many in the community and the town is stunned by his untimely death.
"I sympathise with the entire family circle at this time and I know that the community in Tandragee will provide that necessary support and care in order to sustain them in the days ahead."
People have been sharing their tributes to a "one of a kind" on social media.
One woman posted: "He really made the years in Craigavon Senior High great; was such a caring guy and would never miss having a good laugh or chat."
Another wrote: "Such a lovely young man who'll be sorely missed."
One person said the "community is in bits" while one woman commented how the "memories will last a lifetime".
Sign Up To Our Newsletter