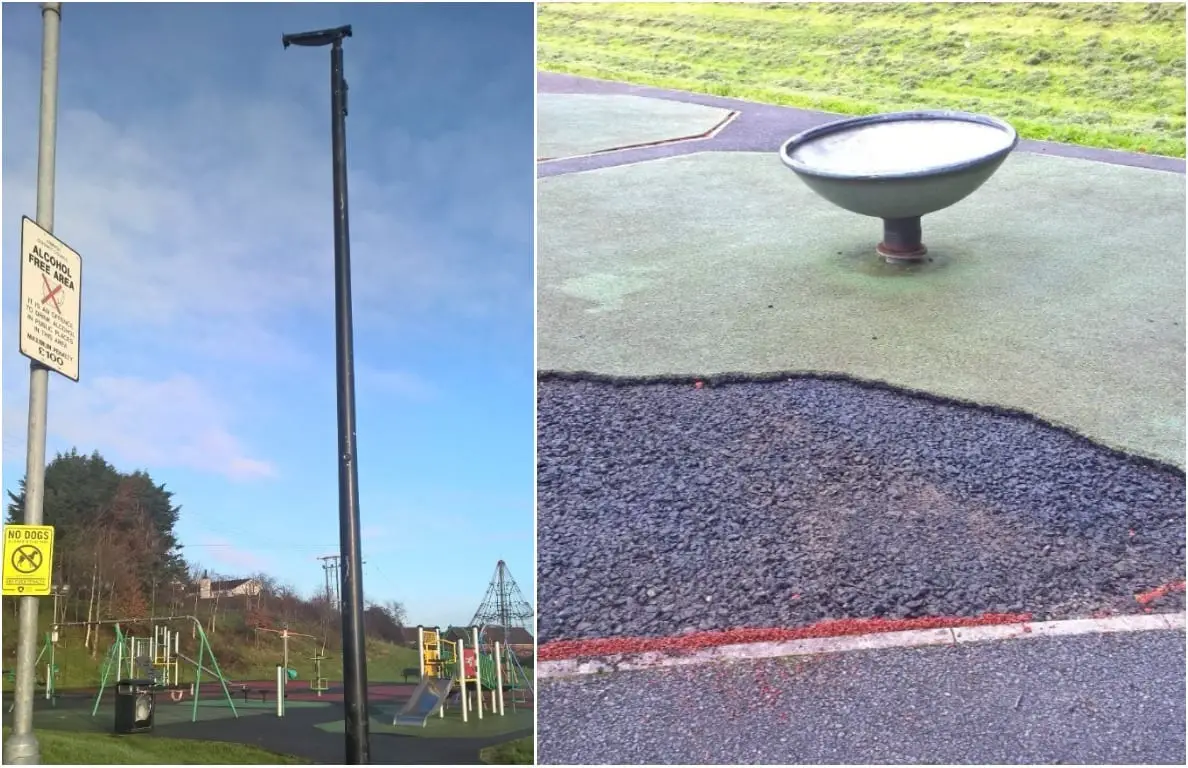 Work has started on the installation of CCTV cameras at a Co Armagh play park plagued with vandalism.
The first of the cameras are now in place at Tandragee play park.
Armagh City, Banbridge and Craigavon Borough Council was forced to take drastic action after repeated incidents.
In July, damage was caused to the surface of the play area of the facility. And four swing seats also had to be repaired – all at ratepayers' expense.
The council decided to put in place cameras as the situation had got out of hand with young people gathering and equipment regularly being broken.
Read more: CCTV set to be installed at play park 'too dangerous' to monitor by council staff
Lord Mayor Gareth Wilson – speaking in July – said: ""It is a shame and disgrace that play equipment for kids can't be left alone for the kids to enjoy.
I received a number of complaints about anti-social behaviour in this area and I have asked that council take a very serious look at installing fencing around the park and also CCTV to try and catch those responsible for this type of behaviour and also to dissuade youngsters from engaging in this vandalism."
Now that is underway and Lord Mayor Wilson could not be happier.
He said: "It's great to see the commencement of work to install the CCTV cameras down at Tandragee Recreation Centre.
"This has been a real annoyance for staff, council, kids, parents and generally everyone who enjoys using the centre.
"Vandalism isn't acceptable and hopefully when the cameras are all installed and operational in the next few days, it will deter the sort of behaviour we have seen on recent occasions."
He thanked council officers for moving with the scheme and urged people to continue to remain alert, adding: "As always stay vigilant and report any anti-social behaviour."
Sign Up To Our Newsletter