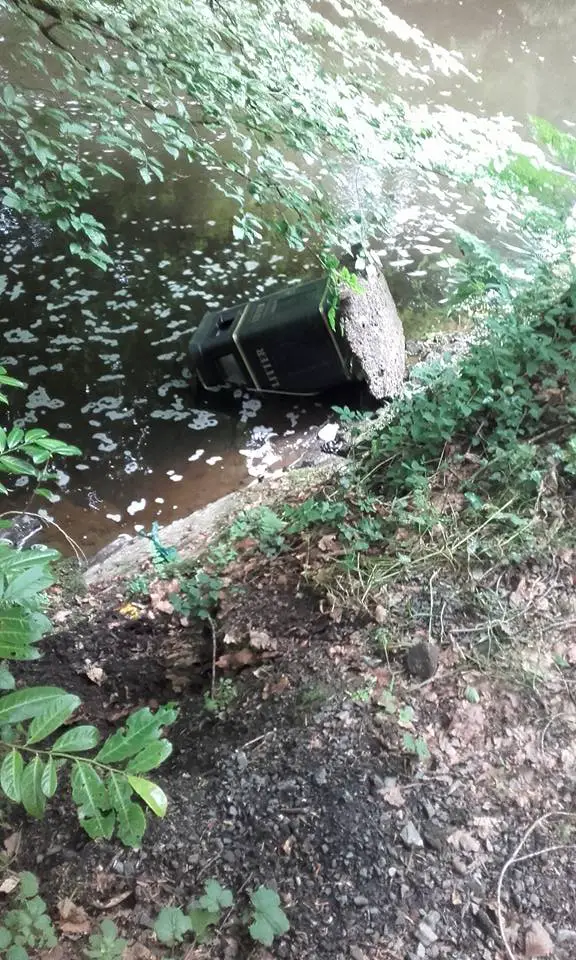 Vandals have once again turned their attention on a local beauty spot.
The popular Clare Glen, near Tandragee, was targeted over the weekend – and not for the first time.
Previously trees have been cut down and litter strewn.
But the latest efforts have seen vandals go one further.
A decorative bin has been ripped out of the ground and thrown into the Cusher River, which winds through the picturesque glen.
Visitors were outraged by their actions which came to light on Sunday morning.
Laurelvale woman Pauline Kemps Grant came across the damage when she and her husband took their dog for a walk, as they often do at Clare Glen, at around 9.30am.
She told Armagh I : "We entered the Glen by the toilet car park. We had only walked a short way when we came across the bin in the river and the contents all over the place, as it seem to have been rolled in.
"There was also another lady in front of us and she also said how disgusted she was by what had happened."
Clare Glen is popular with walkers and joggers who will be appalled that another local attraction has been targeted in such a senseless manner.
And once again, as with all such incidents, it will be the ratepayers who are forced to pay for any damage.
If anyone noticed anyone causing this damage or anyone has information, it can be reported to the PSNI using the non-emergency number 101.
Read more news:
Sign Up To Our Newsletter