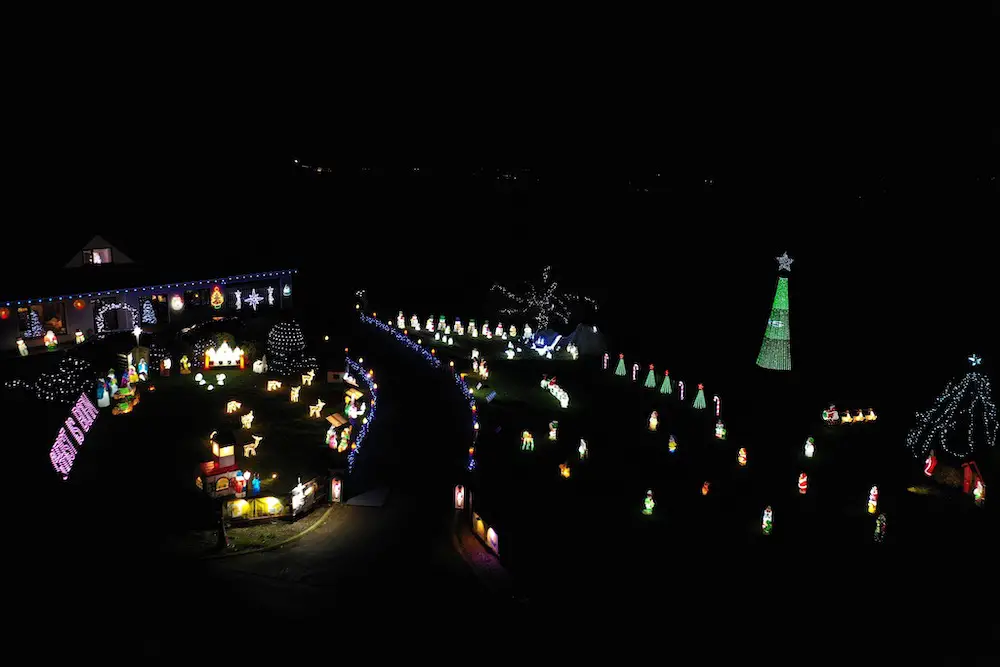 It's that time of year again and a young Co Armagh man is ensuring the season of giving truly shines out!
And we say shine we mean shine!
Tim Hancock's festive wonderland – at 83 Armagh Road, Tandragee – is already lit up for the season.
Passersby or those looking out and about on the hunt for a light-tastic spectacle are welcome to stop and enjoy!
And donations are being encouraged in aid of Marie Curie Cancer Care.
This year, for the first time, a special event is being planned for children with autism or additional needs where the music and animated lights are toned down to accommodate those families. This will take place on Monday, December 6.
This is the ninth year this fundraising lights display has been hosted and Tim believes that it is still really important in 2021, given that it has been another very difficult year for everyone.
Said Tim: "Tim's Lights are 100% focused on the community and providing a phenomenal experience for young and old alike while keeping the real meaning in the display, which is, of course, the birth of Jesus Christ. This explains our tagline which you see on the top of our website – 'The REAL meaning through lights' and the hashtag #TheREALmeaning.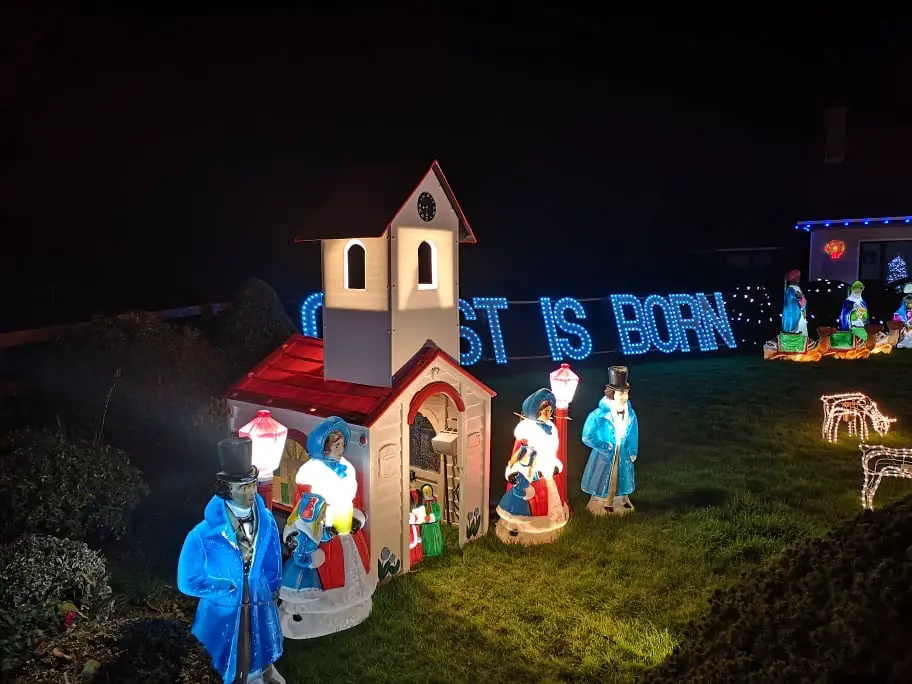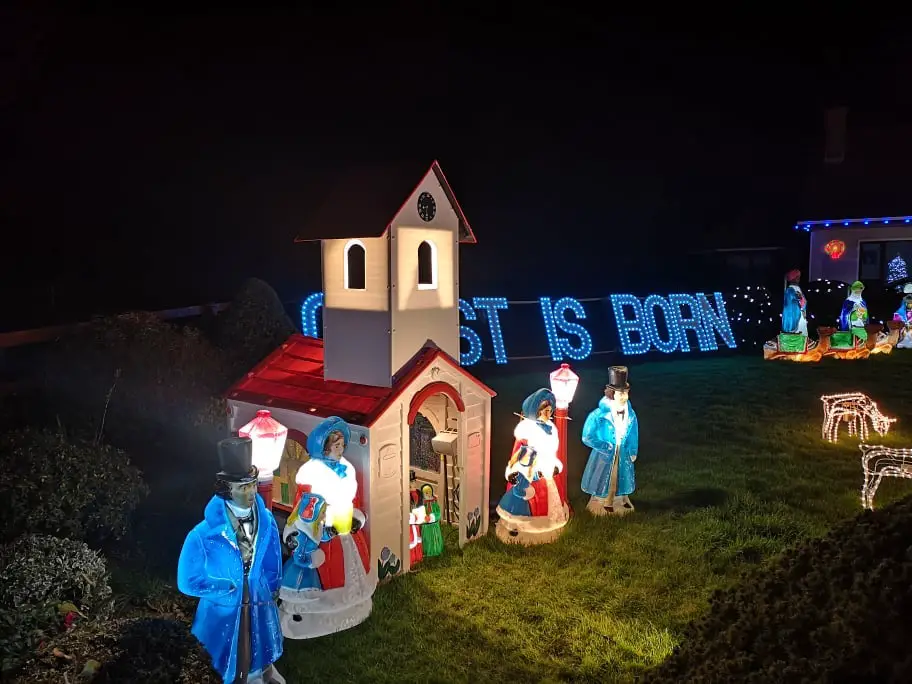 "Inclusive in the community atmosphere is charity. We are devoted to raising money for local causes through the annual display and visitors can be a massive part in this by leaving a small donation in the charity box at the front of the display or on our online donation platform.
"The thing to remember is that every donation counts, every penny makes a difference and every contribution is greatly appreciated by us and, equally so, the charities themselves.
"In 2013 we raised almost £300 for Charlene's Project and since 2014 we have collected for Marie Curie UK of which all monies are spent in the wider Craigavon area."
Tim's Lights began around 1999/2000 when the Hancock family bought a 'Santa in Chimney Moulded Figure' and a 'Snowman Moulded Figure', during the sales in a local Christmas shop.
Little did they know that this would soon turn into a passion and hobby for their son Tim, with regular seasonal visits to the store as early as September.
In 2011, Tim watched a Channel 4 documentary featuring three display owners in England. One of those families were the Brailsfords. They also used quite a range of blow mould figures in their display which drew Tim's attention.
After starting a Facebook forum to bring the Christmas lighting community together in 2012, Tim decided he wanted to give this a go in Northern Ireland.
So naturally, any opportunity to buy lights and especially blow moulds was embraced with open arms – even though it often involved expensive courier costs from England.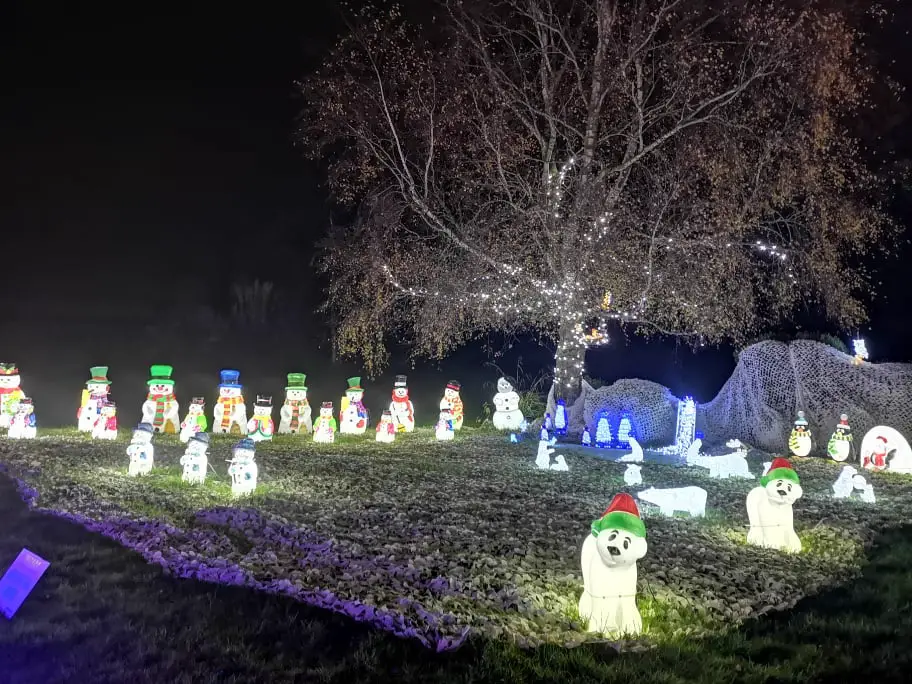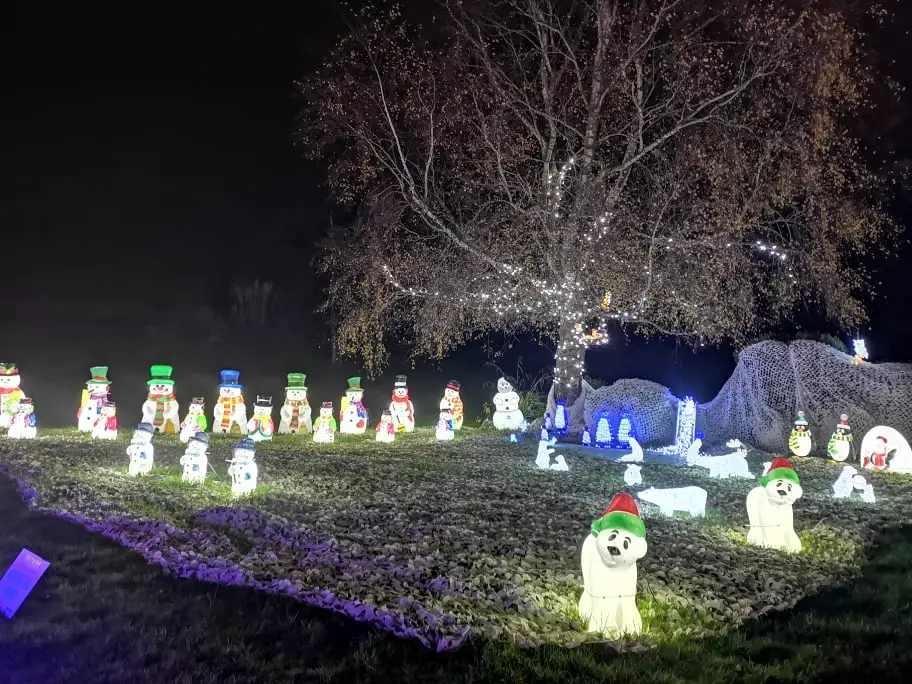 Tim – who adds to the display year on year – uses thousands of bulbs for a truly spectacular show.
He said: "Our display is different as it is mainly made up of our favourite types of lights, blow moulds, which are becoming less common.
"Each house usually has one or two blow moulds as a traditional item but on our scale, displays such as ours are becoming more and more rare. We are only aware of less than 10 displays across the UK with over 70% of their display being blow mould figures.
"Our display also has a number of items we built ourselves; the large pixel 'mega' tree, the star on the 'mega' tree, the six smaller 'mini' trees to name but a few. These items, which use LED pixel technology, blend well with the traditional blow mould design, a blend which isn't all that common in the UK."
The lights are lit daily from 4.30pm until 10pm, Monday to Thursday, and from 4.30pm until 11pm Friday to Sunday, with special hours during Christmas week.
The display will run right up until New Year's Eve and the address is 83 Armagh Road, Tandragee – just pop BT62 2HS into the satnav or phone to find your way but, believe us, you'll see the lights long before you arrive!!
For more information and to read about the various methods to make a donation – including via an online facility – visit www.timslights.co.uk/2021-display
Sign Up To Our Newsletter