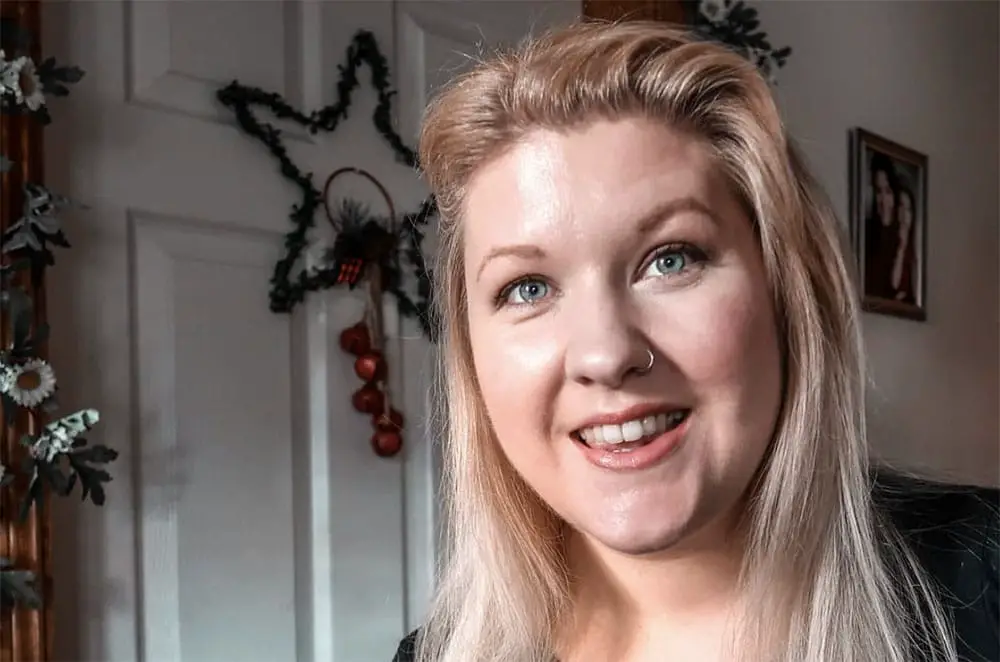 Whether it is concerns about plastic polluting the oceans or the global impact of our carbon footprints many of us are trying to be more environmentally conscious.
Often it is hard to know where to start, but not to worry, for a Tandragee mother-of-three is on hand to give advice and suggestions on how to be 'Greener'.
Emma Erskine, who goes by the moniker 'The Greener Guru', set up her website during the first lockdown but has been blogging and using social media to help people make small changes for a few years.
The 36-year-old, originally from Bangor, found herself in Co. Armagh via Portsmouth, High Wycombe, Liverpool and London.
The return back to Northern Ireland was prompted by the ill health of her husband and Tandragee man, Darren, around eight years ago.
Speaking to Armagh I, Emma explained that her concern for the environment was not a new development and it was something she was conscious of from her teenage years.
"Before there were kerb collections in Bangor, I used to have boxes sitting in my mum's kitchen and I made everyone put their recycling in them and we would go every other week to the centre to drop them off," said Emma.
"I was always a bit eco-conscious. Then when my first daughter came along, she is 14 now, it was cloth nappies and thinking of more environmentally friendly ways of raising children."
She admitted to being the friend or family member that people often turned to when looking for more eco-friendly or sustainable alternatives.
Upon arriving back on home shores, Emma retrained as a beautician and this is where the origins of The Greener Guru began.
"I initially started a blog which was about how it was like to study beauty therapy. From that it just sort of spiralled into what it is today,"  she explained.
"The Greener Guru is to help people make simple swaps to live more sustainable lives."
Emma found work with Lush through which she was able to learn more about cruelty-free beauty products, along with gaining knowledge of ingredients and sourcing.
As we entered lockdown, Emma took the opportunity to purchase her own domain and launch her website.
"I was seeing that people had a bit more time to think about things, I wanted to make facilitating change a bit easier for people by noting down some simple swaps," she explained.
"There were some easy recipes, I put up one on how to make dandelion honey and that was a really popular one in the summer.
"People have had more time for simple things like meal planning which has meant less food waste, whereas when people are working and commuting it is very hard for them to cram it all in."
And it would appear that the appetite for the content was definitely there, now with over 6,000 followers on Instagram, around double the number she had pre-lockdown.
"It is definitely a bigger increase that most would see in such a short period of time, especially when it is such a niche topic. It's not fashion, it's not mainstream beauty.
"It's very pigeon-holed as environmentally friendly, vegan living, cruelty free. When I am buying something I have so many tick boxes which means others are relieved that someone else has done it for them."
Emma said that mainstream media, with help from the likes of Sir David Attenborough and Zac Efron, have brought the idea of making green choices to the fore.
"They are spreading a positive message. It is not all doom and gloom, there are solutions out there. We just need to shout a bit louder, give feedback to companies and push a bit more to encourage them to make changes."
Many may be reluctant to move towards a more eco-friendly or sustainable choice due to cost implications, but this is oft-times a myth which Emma has moved to dispel.
She said: "I would never judge somebody for their budget. If all they have is a budget which allows them to buy from Primark, that is what it allows. They can make their changes in other ways.
"Maybe they could walk or take the train instead of driving, maybe cook from scratch without using plastic. It is all about picking your battles.
"It is not necessarily the consumers doing the wrong in the world. I think it is something like 100 companies make up around 70% of the global emissions in the world. Making them change will have a far greater impact."
Another way suggested by Emma is shopping locally which can have a positive impact both environmentally and for the local independent economy.
Emma said: "People would find that there is not much difference in price shopping locally. There are other simple things like growing plants on your windowsill so you don't have to buy packaged herbs.
"There are always simple swaps, it is just about finding which ones that work best with your own lifestyle, your own budget and where you are in your journey."
So where to start? Well, Emma says that the easiest place with which to begin is the bathroom.
"Everything in your bathroom, it is not going to necessarily be there for a long time but it is something you use all the time. So, shampoo for example, you might buy a few bottles a year but you can swap that for a bar."
Once you have mastered that, you can move on to the kitchen.
"Whilst it is easy to make swaps there, you might be waiting a bit longer. With the likes of tupperware, you might want to swap it out but if it is there and working there is no point in throwing it out until it is broken."
Another often overlooked simple change according Emma is that of fast fashion.
She said: "People have this misconception that they have to go for expensive eco-friendly brands but it is as simple as going second hand.
"You can go on eBay and instead of buying a £20 pair of jeans from a high street store, you can get a designer pair of jeans which will be second hand but better quality for the same price."
In this case, Emma is speaking from experience because in 2019 her family gave up buying new clothes, with the exception of school uniform.
She said: "I managed to do that with the kids needing new wardrobes for summer and winter, because they are still at that age where they are growing that fast. I found I could get that wardrobe for around £35."
Emma added: "The reason I called myself the Greener Guru rather than the Green Guru is because it is about making yourself greener, no one is perfect.
"I am not perfect I still have plastic rubbish that goes in the black bin, I still drive a car. We are all part of the problem collectively but we can reduce it with simple swaps but all together that makes a big impact."
Emma advised anyone thinking about making swaps to start by using the calculator on the WWF website which gives a breakdown of your emissions.
To get more handy swaps you can check out Emma's website or alternatively check out her Instagram.
Sign Up To Our Newsletter