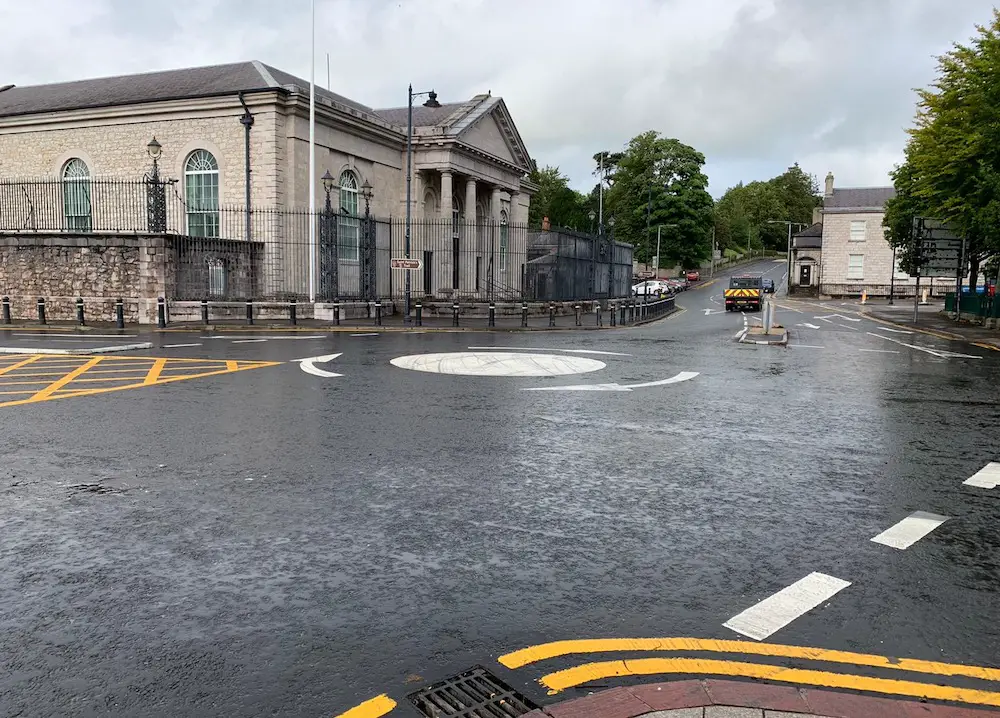 A man who drove whilst over the limit with children and a dog in the car has been given a suspended sentence.
Justin Douglas, of Mill Street, Tandragee, appeared before Armagh Magistrates' Court, sitting at Newry Courthouse on Tuesday, via videolink from Magilligan.
The 35-year-old was charged with a number of motoring offences, including driving with excess alcohol in breath and driving whilst disqualified.
Prosecution outlined that on May 3, 2022, police received a report of a BMW on the Marlacoo Road with indicators flashing. The reporting person stated that they had spoken with a male who was on his knees on the road behind the vehicle and asked if he was alright.
It is alleged that his eyes appeared glazed, and it was observed that two children and a German Shepherd dog were in the car. The reporting person then observed the male drive off.
Police conducted checks on the vehicle and located it outside a property in Richhill. Checks showed it to be insured to other individuals. Police knocked the door of the property and the male matching the reporting person's description answered the door and was identified as the defendant.
Police observed that the male was unsteady on his feet and his speech was slurred. Checks showed him to be a disqualified driver.
Due to the circumstances and information received, police arrested the defendant on suspicion of driving whilst unfit, driving whilst disqualified and driving with no insurance.
The defendant was taken to Banbridge custody and a test resulted in a lower reading of 144 mcgs of alcohol. The legal limit in Northern Ireland is 35 mcgs of alcohol per 100 millilitres of breath.
Police conducted an interview with the defendant at Banbridge station and the allegations made against him were denied. 
Philip Reid, defending, told the court that the defendant was waiving his right to a pre-sentence report, adding that his client was currently in custody on driving offences, having been sentenced in respect of that matter.
He was due to be released on March 31.
District Judge Anne Marshall noted that this was the defendant's fifth incident of drink-driving.
The defence solicitor added that the defendant has an "unenviable driving record" and that he is a man who "historically has a drink problem".
He explained that the defendant had sought help with his alcohol problem but that he had entered a "dark patch," following the loss of his mother.
In his defence, Mr Reid said that Douglas was finding it "very difficult" in custody, and wished to give a "heartfelt apology" for his actions.
District Judge Marshall commented: "People can have a problem with alcohol. What they must not do is, if they're a drinker, they must not drive….it's an extremely high reading and the custody threshold is passed."
District Judge Marshall imposed a sentence of four months custody, suspended for a period of three years.
The defendant was further disqualified from driving for four years.
---
Follow all the latest court news here.
Sign Up To Our Newsletter