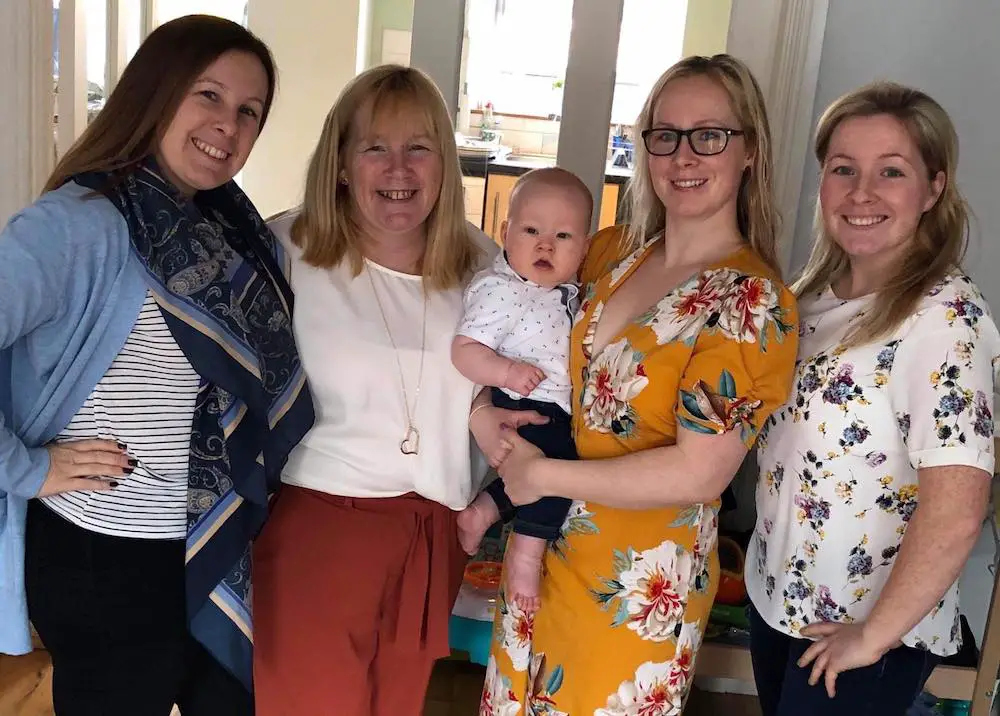 A Tandragee woman who sadly succumbed to cancer after her treatment was halted due to Covid-19 has been remembered by her daughter as a "typical Armagh woman".
Alice McCann passed away at Daisy Hill Hospital in Newry on Saturday just weeks after her cancer treatment was stopped due to the health crisis.
The 58-year-old mother of three was first diagnosed with breast cancer back in 2012. She would later go into remission but the battle was not over.
Speaking to Armagh I,  her daughter Ellen Donnelly, who was travelling home from work in Sierra Leone, said: "About four years ago, they would do kind of yearly tracks and they found that she had progressed then on to secondary bone cancer.
"She went on to have an operation, at that time, and she wasn't really able to go back to work after that, but she was kind of living with cancer, I suppose, to know like where it was affecting her life but she was still able to live, and make the most of her life.
"She was quite sick that first year and needed a lot of help but then she was able to get back on her feet and was able to go out and meet people and do a few things. Some people wouldn't have known that she was as sick as she was."
Ellen commended the medical professionals and said that her mother received "brilliant care" up until Covid-19.
But as the crisis hit Alice was advised to shield due to her being immuno-suppressed and was informed all treatments were being cut.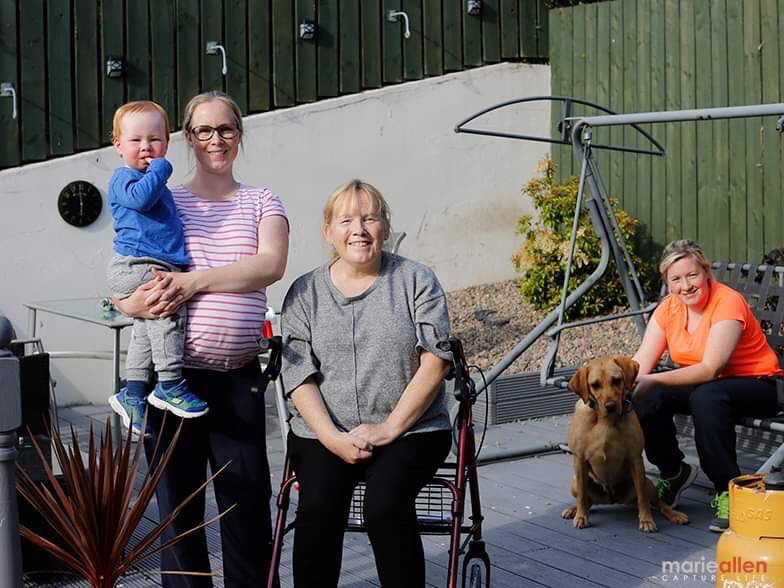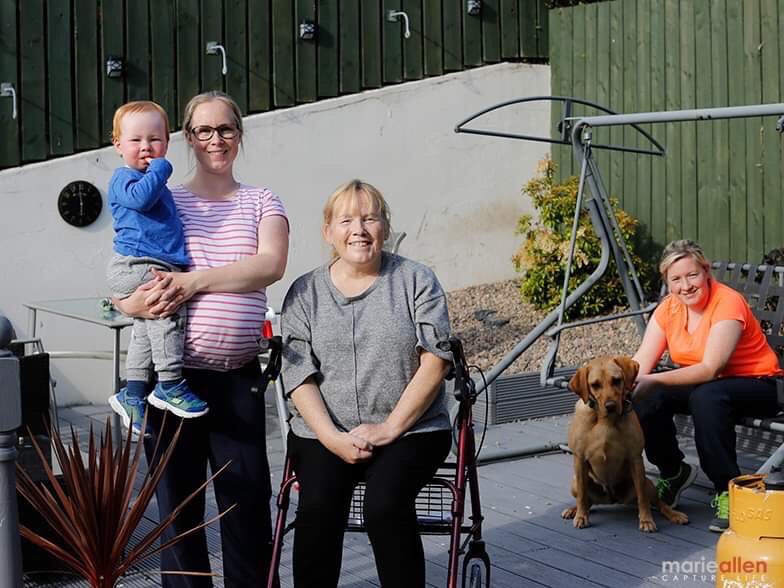 "It was just bad timing for mummy because that was kind of the start of her getting bad. Maybe it was just another phase of her cancer but it was a time where they maybe would have acted a lot more quickly," said Ellen.
There were further delays too; Alice was at one point tested for Covid as a result of a spike in temperature, but when this came back clear she was sent home and her appointment with her consultant was cancelled.
Ellen said: "Then it was a public holiday and then it was another week and then she was supposed to go off to Belfast, to get some radiation, and that got delayed.
"My sister's a nurse, my auntie's a nurse and my sister's husband is a doctor so we understand why Covid has really changed the way the whole health system is working but it just didn't work for my mummy.
"It seemed like the focus was just on Covid and not the the care that people like mummy needed."
Fortunately, Alice did not spend her shielding period alone; her daughter Nuala and her grandson Hugh stayed by her side.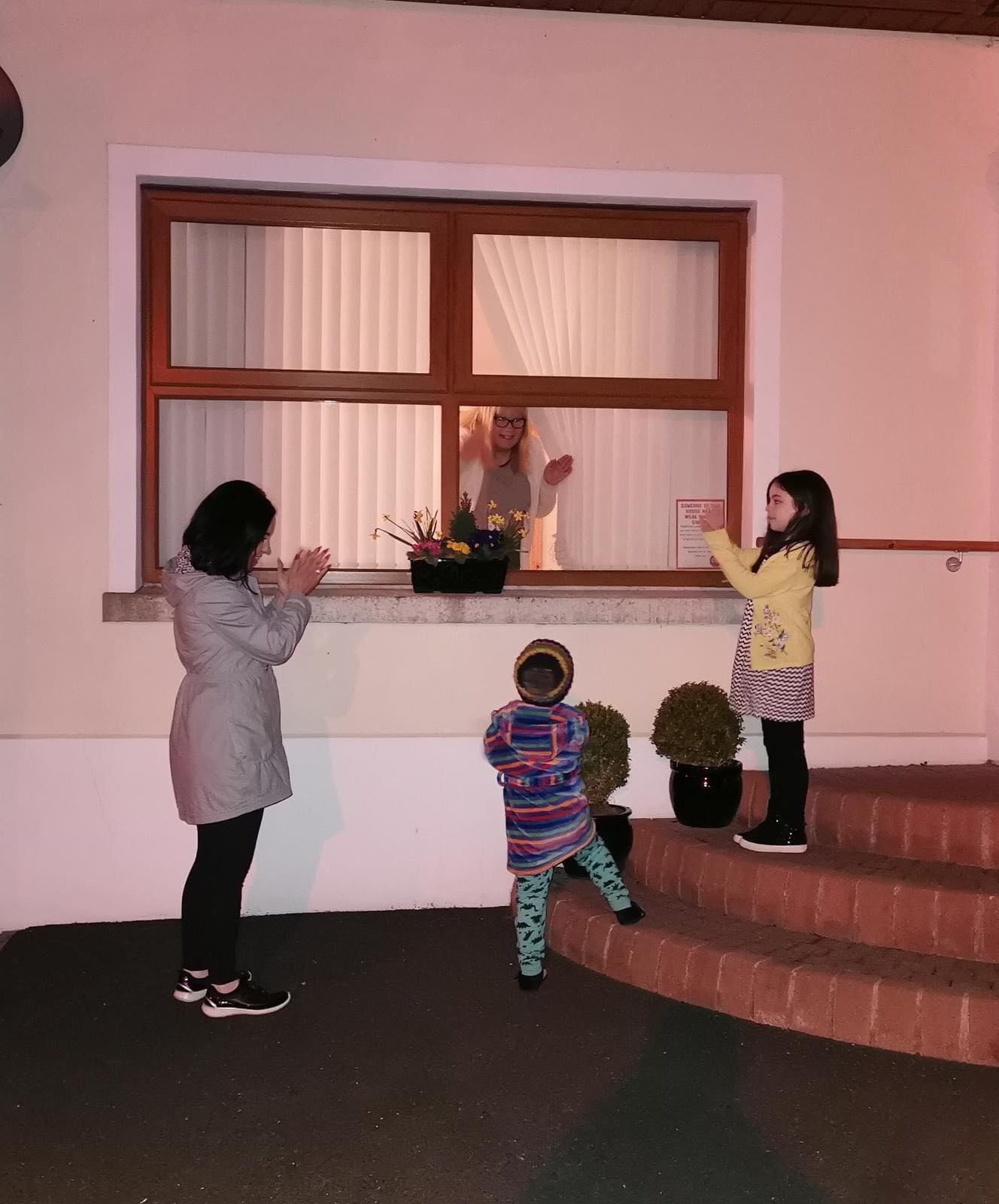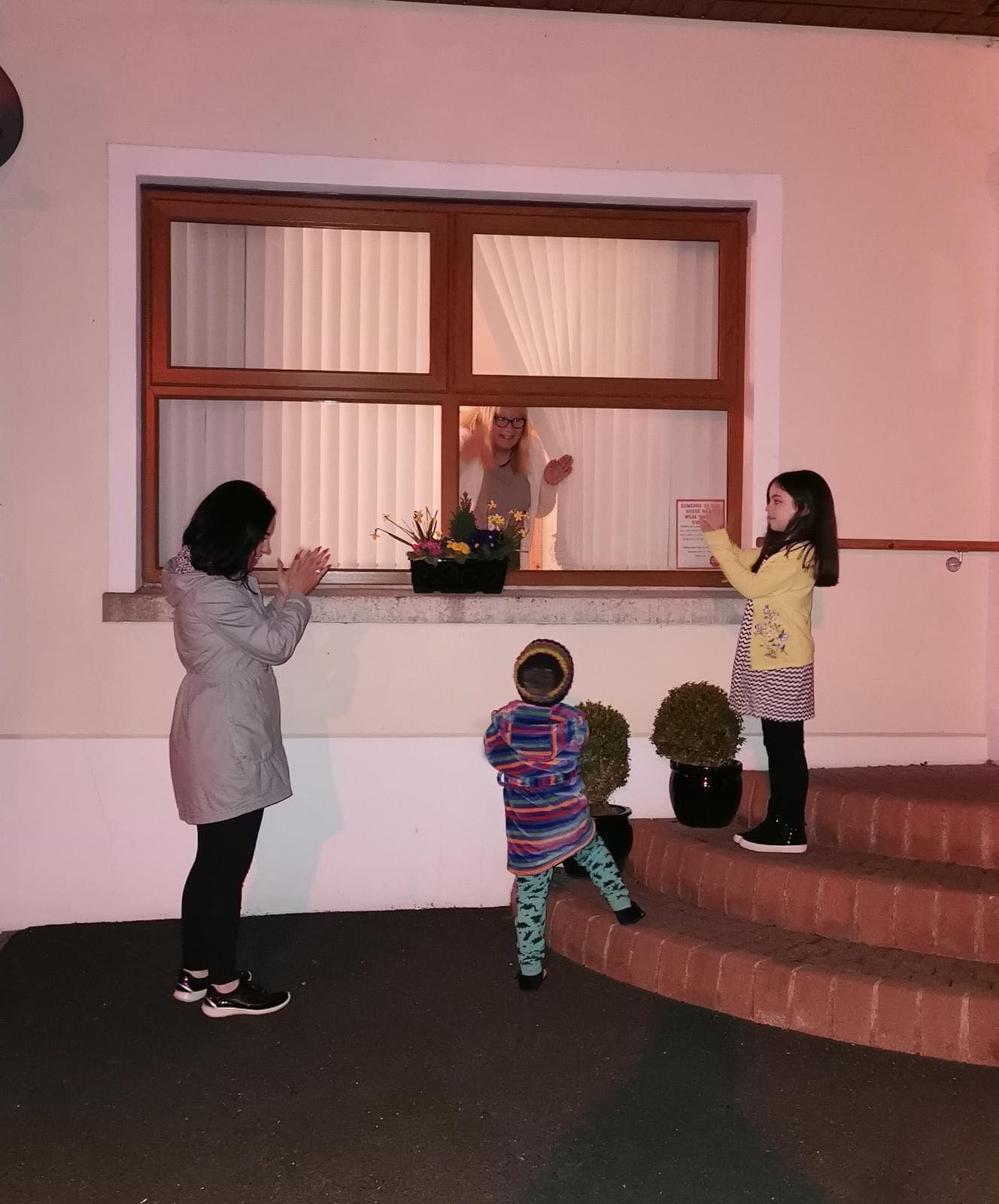 Ellen explained: "Nuala is a nurse. At the time she was in her third trimester and recommended that she shield. So she stayed with my mum during that time.
"There are some great photos of them out enjoying the sun or of mum reading to Hugh. We were comforted that she wasn't really on her own those last few months, you know, even though she was shielded, she did have my sister with her."
Ellen said this was tough on her other sister Catherine, who had to continue to work for the Royal Mail during this time.
"Nuala was taking care of mum until the baby was born, then Catherine could take some time off work to take over with myself also due home. We thought she had a few more months but it did not work out like that."
Speaking of how her mum would be remembered, Ellen said: "Tandragee is a small town, mummy worked in the dry cleaners so there was a lot of people in and out, and she was the main one working in it so a lot of people would have known her and our family.
"It's a mainly Protestant town but it was never really an issue for mummy and we always had a lot of mixed friends from both sides of the community and she was just always able to talk to anybody.
"She had a very non-judgmental attitude,  just took everybody as they came, and she used to say to us, 'If you have nothing good to say, don't say anything at all'."
She added: "Mummy was just a typical Armagh woman, she maybe wouldn't speak to someone for six months, but would meet them out and chat away to them.
"She loved her walks also, even with the bone cancer she still got out for the fresh air. She would have walked the dog up in Clare Glen, she would have been up there with her partner, and later with my sisters, after he passed."
Ellen works for the United Nations in Sierra Leone, where she is making the way home for her mother's funeral but commented that her sense for adventure was definitely inherited from her mum.
She said: "She would try to introduce us to different places, and she had that wee adventurous spirit in her that's sort of passed on to us.  I mean like my mum did a skydive for her 50th birthday. She wanted to go to America and when I was living in India she put on a backpack and came out to meet me there.
"I don't think she'd ever done a holiday before on her own in her life, and was terrified on the flight, but just went and did it anyway. She just wanted a wee adventure and she just thought, 'Well, why not?'. I like to think that has passed on to me".
Another passion passed on is music.
Ellen added: "She loved dancing and singing, she wasn't a singer on a stage or anything more of a sing in the shower person.
"She loved to dance and she loved a concert, like a lot of Northern Ireland people. She loved Garth Brooks and Bruce Springsteen and Celine Dion and Shania Twain.
"Her and my sister went last year to see Shania Twain down in Dublin. She never let anything hold her back, she never let the cancer control her and tried to do as much as she could."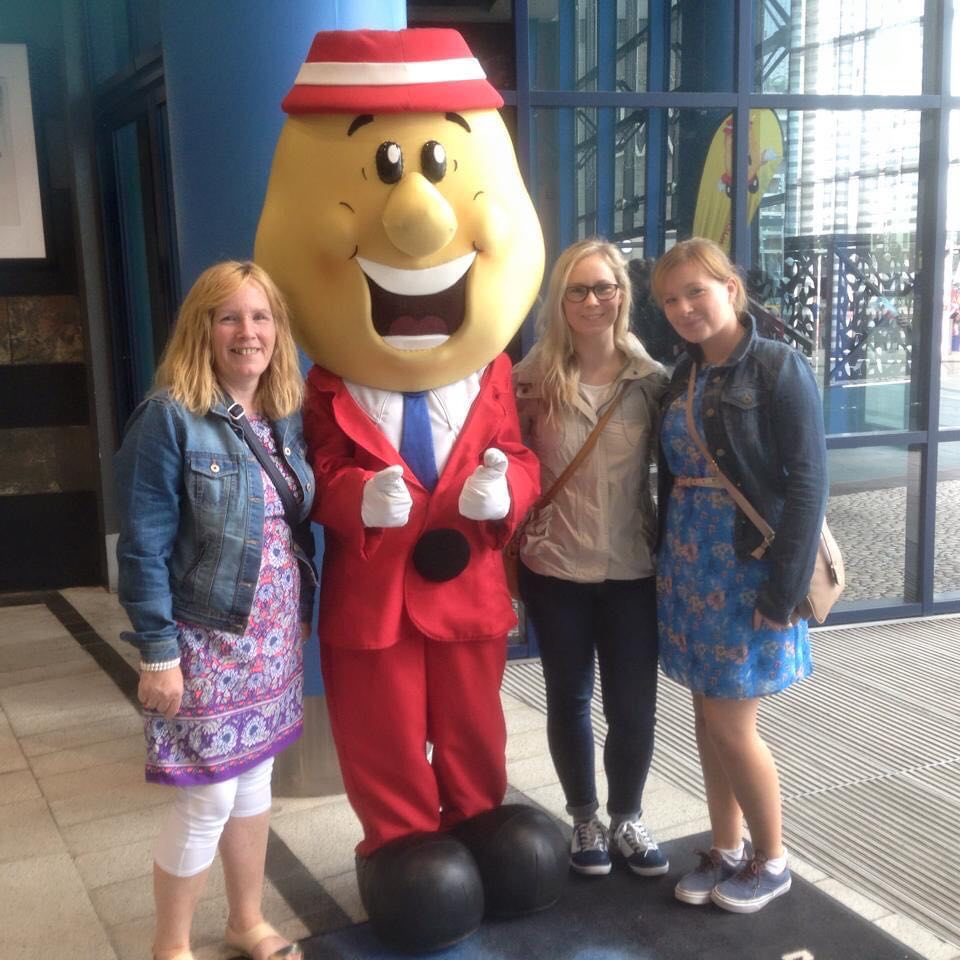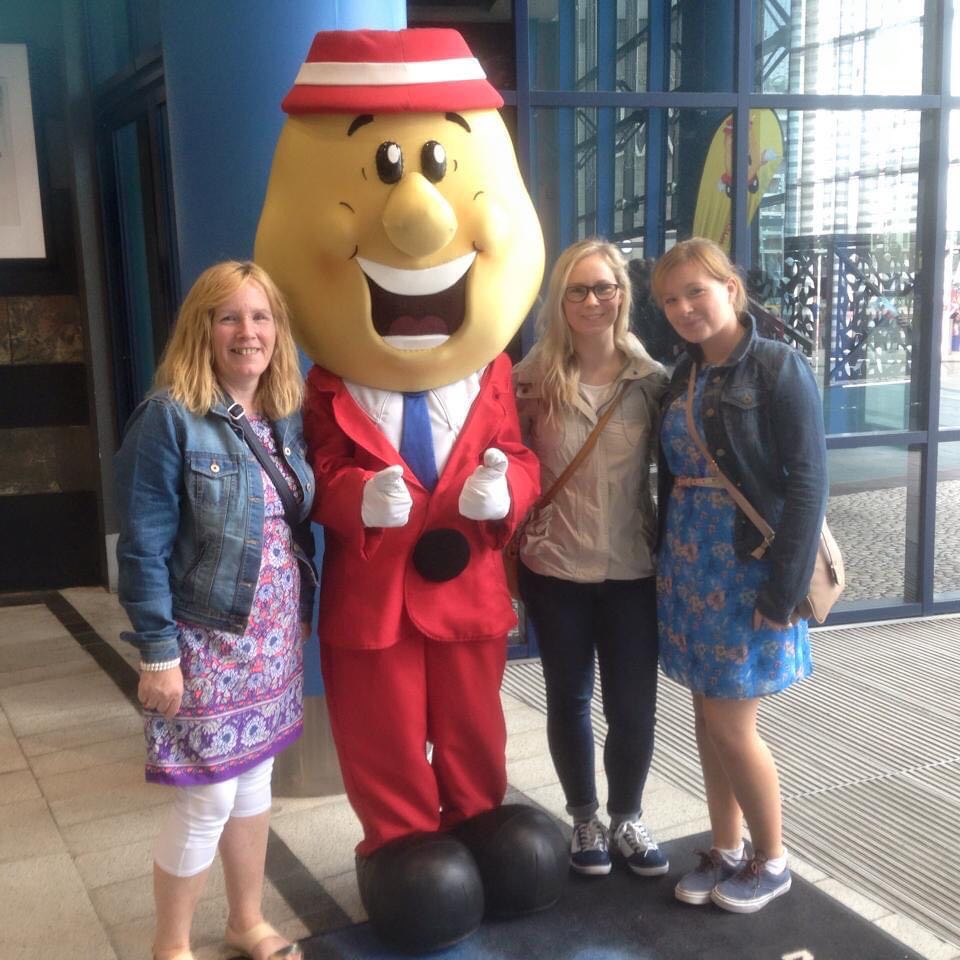 Never a truer example of this, Alice was joined by her daughters as they went to see the Pope in Dublin last year, just as Alice herself had done many years ago with her own mother and father.
"We are really grateful that is was not Covid, we're able to have a family funeral," said Ellen. "It still has to be restricted numbers, it will be hard and we know it will not do her justice but we are sure everyone will understand.
"My mum was the youngest of her siblings. They're all in their 60s so we're obviously very careful that we don't want anything to happen to any of them. My sister is also heavily pregnant – she's 30-35 weeks – so obviously we want to protect her and her baby as well.
"I just can't wait to be home with my family now. I just want her to be remembered for the loving, chatty and outgoing woman that she was."
Alice was the beloved wife of the late Eamonn, much-loved mother of Ellen, Nuala and Catherine, dear mother-in-law of Gavin, devoted granny of Hugh, and a loving sister of Pauline, Oliver, Liam and Joe.
Sign Up To Our Newsletter