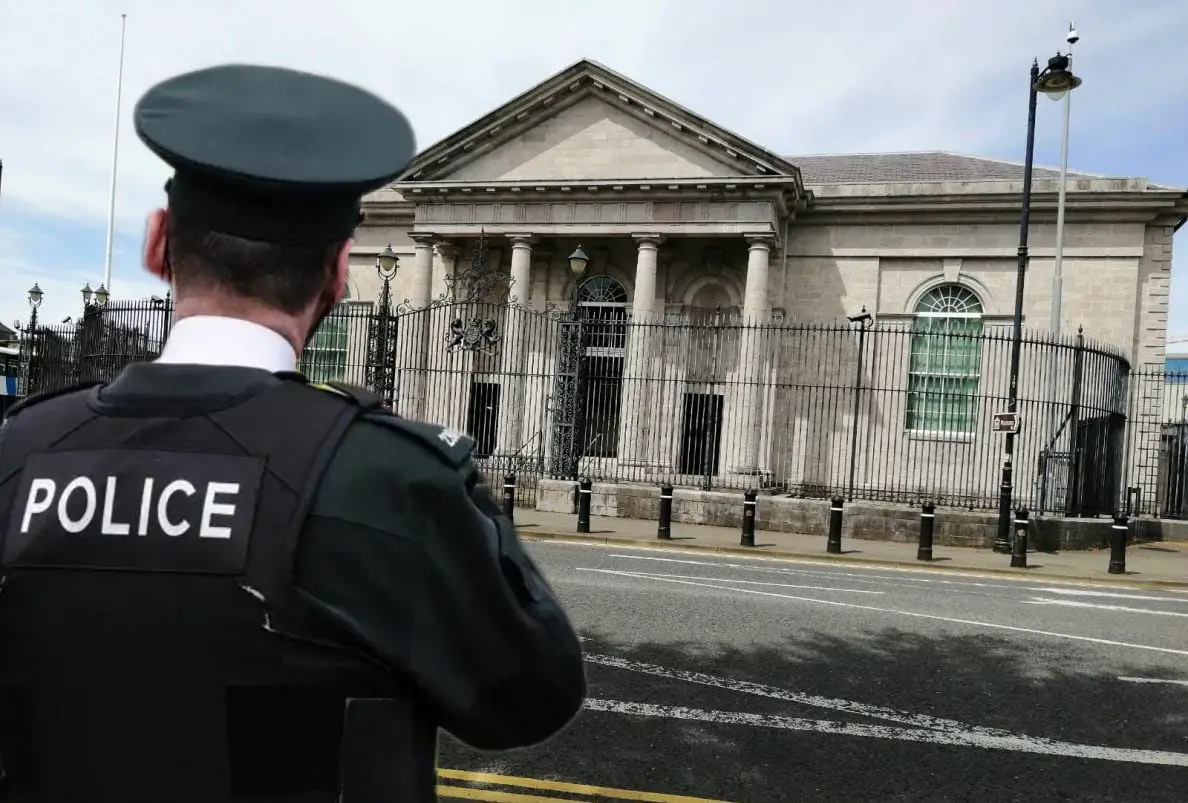 A Tandragee woman who assaulted her neighbour and then proceeded to drink drive has been ordered to complete 12 months probation.
Court heard how the 50-year-old pushed her neighbour in the face with the flat of her foot.
Amanda McCrory, of Cabragh Road, appeared for sentencing on driving with excess alcohol, using a vehicle without insurance, no driving licence, disorderly behaviour and common assault at Armagh Magistrates' Court, sitting at Newry, on Tuesday.
Prosecution outlined that on September 24, at 7.30pm, the defendant's neighbour stated that she had been sitting on her front porch watching her child play.
McCrory then enter her garden and a verbal argument ensued, during which the defendant pushed the injured party in the face with the flat of her foot.
The altercation was broken up by the husbands of the two parties. McCrory then got into a vehicle and drove off in the direction of Portadown.
Police were called to a two vehicle collision on the Mahon Road, Portadown, involving the defendant.
Officers believed McCrory to be under the influence. Checks also revealed that she was not insured to drive the vehicle in question and her licence had expired.
When informed of her arrest, the defendant began to shout profanities such as "PSNI b******s".
Whilst in custody, an evidential sample of breath was obtained which gave a reading of 40mg of alcohol in 100ml of breath.
Defence solicitor Gabriel Ingram stated: "This is a serious matter, given that there are three instalments in this case. Firstly, the neighbour with who, she has had problems in the past….the driving offences and this is exacerbated by her reprehensible behaviour when spoke to by police.
"In her record there had been a significant gap between, effectively, 2007…. until 2020 that was her first common assault, albeit it is of a similar nature, and it was dealt with in February of last year by way of conditional discharge."
Mr Ingram said: "She accepts entirely and candidly that moments of stress in her life cause her to relapse, but this is not every day and it is not every weekend, but possible once or twice during the year."
District Judge Bernie Kelly sentenced McCrory to 12 months probation and disqualified her from driving for a period of 12 months.
In addition, the defendant was also ordered to pay a fine of £100, along with the offender's levy of £15, within eight weeks.
Sign Up To Our Newsletter