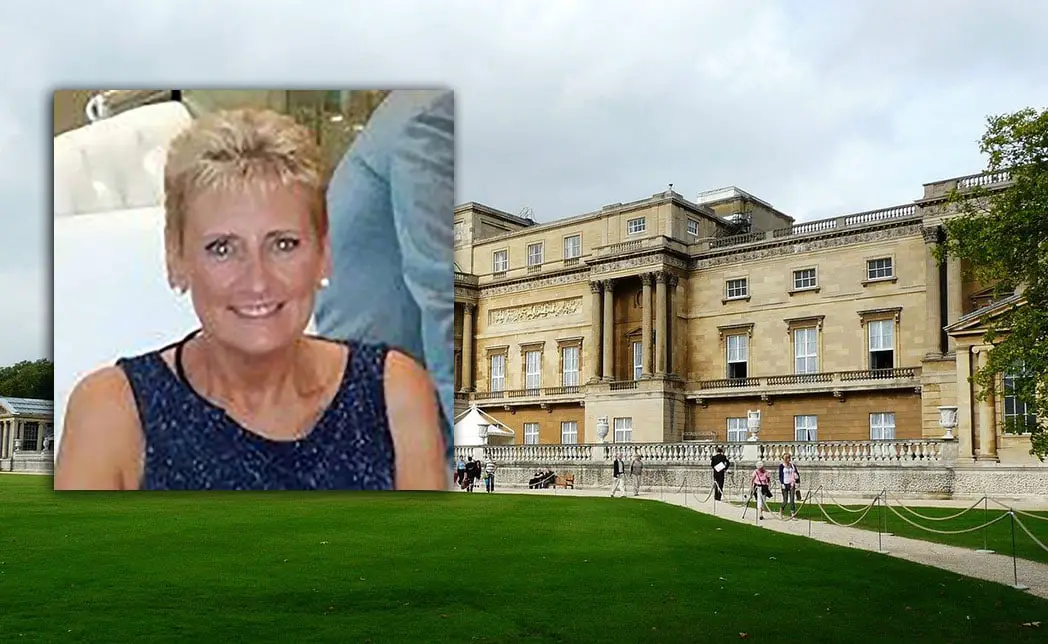 A Tandragee pre-school playgroup owner says she is still in shock having been among those recognised in the Queen's Birthday Honours this year.
"Shut the back door" were the exact words used by Adela Beggs when she was informed by Buckingham Palace of her BEM (British Empire Medal) for services to education and young people.
Adela, who is the proprietor of the Button Moon pre-school playgroup in the County Armagh town where she also teaches, says the recognition has come at a good time because this year the school celebrates its 30th anniversary.
Speaking to Armagh I, Adela said she was "very much over the moon".
"It was a bit of a shock but it's an honour, not just for myself, but for all the people who have helped over the years, so I don't feel it's solely for me; I feel it's for ones who have sort of walked along the way with me," she added.
Despite knowing two weeks in advance, Adela says she's had to remain relatively tight-lipped.
"I'm excited when the news comes out that I'll be able to tell somebody," she laughed.
"I got a phone call at  work and being really polite, the first thing I turned around and said was 'shut the back door'. I couldn't believe it. The lady on the other end laughed but I was just overwhelmed."
Said Adela: "I know whenever I was doing voluntary work – not just my own job – I never did it to get rewarded. That's just my nature, to try and help people. It wasn't done with anything in mind. Even though I really appreciate it, it wasn't for recognition that it was done.
"To be honest I was so shocked to be nominated; I still don't know yet who nominated me. I will find out no doubt but, at the moment, I'm still in the dark about that.
"Someone out there must have thought I have been doing a good job all these years and that's nice. I feel privileged I'm getting this but having had a few weeks to think about it, I believe this is not just about me; parts of this award belong to various different people.
"The job I do is a very rewarding, hard job but I'm only part of a team – I couldn't do it without anybody; I couldn't have done what I have done all these years without the help of others."
Also receiving a Birthday Honours award is Thelma Corkey, for voluntary and charitable services.
She is the chairwoman of the Royal Ulster Constabulary GC Widows' Association and has been deeply involved in work in that regard both at a local and national level.
Her husband, Snowdon Corkey, was shot dead in Markethill in November 1982.
The 41-year-old Reserve Constable lived with wife, Thelma, in nearby Glenanne.
He had been manning a police checkpoint at Newry Street in the town when he and his colleague, 25-year-old Ronald Irwin, a Reserve Constable from Armagh, came under attack by INLA gunmen who shot them at close range from a passing car and sped off.
After losing her husband, Mrs Corkey would go on to play an active role in the RUC GC Widows' Association for many years and is the current chairwoman. She has attended and represented the organisation at Remembrance Day ceremonies in Westminster and at National Police Memorial Day services during that time.
A former pupil of Clounagh Junior High School, Mrs Corkey has been awarded a British Empire Medal (BEM).
Also receiving the BEM is Peter Anthony McAteer, Project and Activities Coordinator with the Clanrye Group. His award is given for services to young people in Newry, Mourne and South Armagh.
Margaret McNellis is awarded the BEM too for her services to music and charity in County Armagh.
And Irene Jane Faloon is similarly honoured with a BEM, on this occasion for her services to the community in Newry and Mourne through her work with the charity Barnardo's.
Meanwhile, Robert Stevenson McLoughlin, the principal of Banbridge Academy, is made an OBE for his services to education.
The full list of Birthday Honours for Northern Ireland can be found here.
Sign Up To Our Newsletter