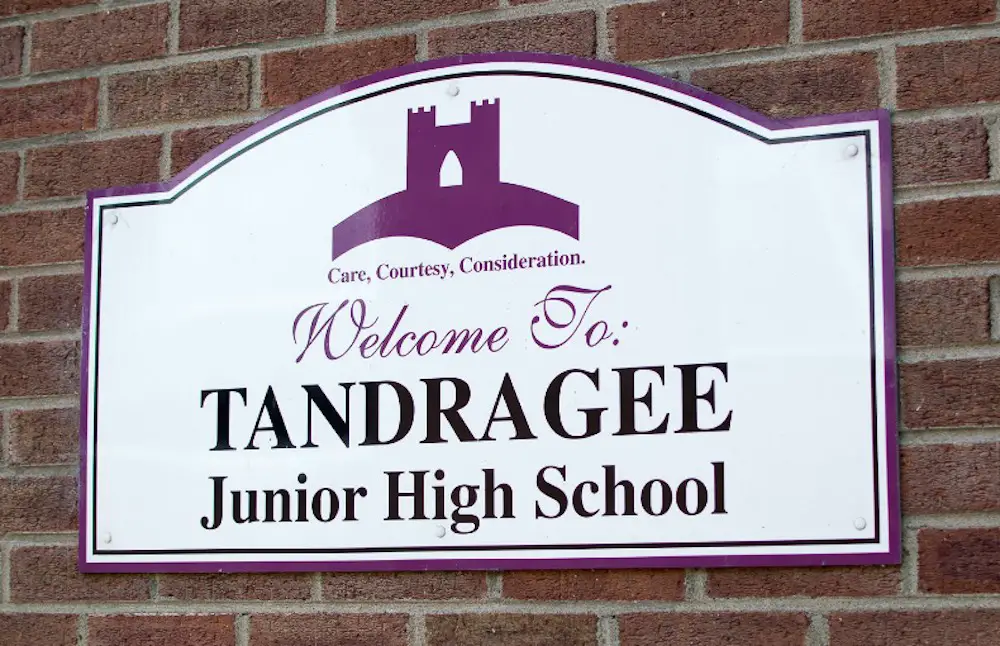 A team to oversee the delivery of a new-build Tandragee Junior High School has been appointed this week.
And a number of potential sites for the new school – capable of accommodating over 300 pupils – have been looked at.
Confirmation came this week from Education Minister Michelle McIlveen in response to a question tabled by Newry and Armagh DUP MLA William Irwin.
He had sought an update on the "progress of plans" for the new Tandragee Junior High.
The Minister confirmed the procurement of an Integrated Consultant Team (ICT) for the project was in "the final stages" an appointment had been due this week.
Minister McIlveen added: "Following appointment the ICT will be instructed to complete a technical feasibility study to explore options for the provision of accommodation and outside space for a school with an approved enrolment of 320 pupils.
"Two site searches have been commissioned from Land and Property Services to identify potential suitable sites for a new-build school."
Mr Irwin, meanwhile, has welcomed the efforts which have been ongoing to bring about the new-build acommmodation.
"This is a welcome update and I thank the Minister for her answer on this important issue," he said.
"The fact that Land & Property Services have commissioned two site searches to identify potential locations for the new-build is a step forward, and also the fact that the Integrated Consultant Team is being procured and should now be appointed will also help move this process forward.
"I look forward to seeing further progress on these matters and I know that many people will be encouraged to see that work is ongoing on this vital project for the local area.
"Tandragee Junior High is a well-established education provider and it is good to see the investment in the schools estate in the locality given the immense benefit it will bring."
Sign Up To Our Newsletter