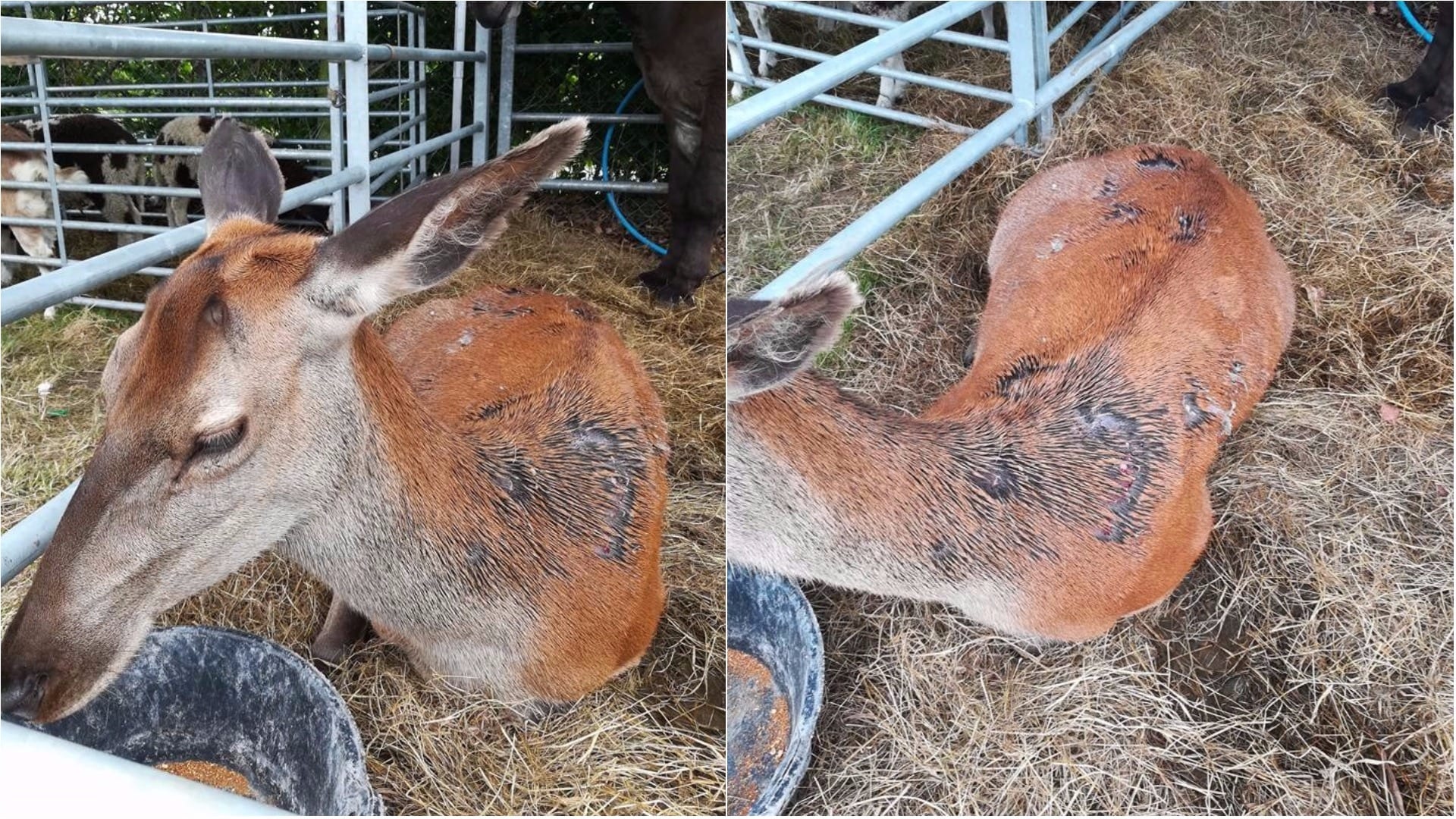 There has been widespread outrage after a defenceless deer appears to have been violently slashed at a country fair on Saturday.
This deer (main picture) was targeted in what looks like a cowardly and brutal attack at the Scarva Country Sports Fair; an event which attracts thousands of visitors each year.
Upwards of 20,000 are believed to have attended the two-day event in its third year at the Scarvagh House venue.
However, the event was somewhat marred by this despicable act.
The images, posted on Banbridge Saints and Sinners Facebook page, brought with it widespread condemnation of the callous act.
Shell Wilson posted with the message: "The cowards who slashed this beautiful deer last night at the country sports fair in Scarva. I hope karma catches up with you soon. Disgusted."
One woman commented: "Bloody disgusting! How anyone can do this is just beyond me."
Another said: "That is totally disgusting. I hope they find out who done it & get well punished for it."
One posted: "They are not human they are non human and will one day be accountable for it anyone who saw anything report it to the police."
Another woman posed this valid question: "Who would do such a thing!! What is wrong with some people?. It makes you wonder if they can do this to a defenceless animal.what are they capable of?"
The fair, which continues today, combines traditional rural crafts with competitive country sports in the heart of the village.
Sign Up To Our Newsletter