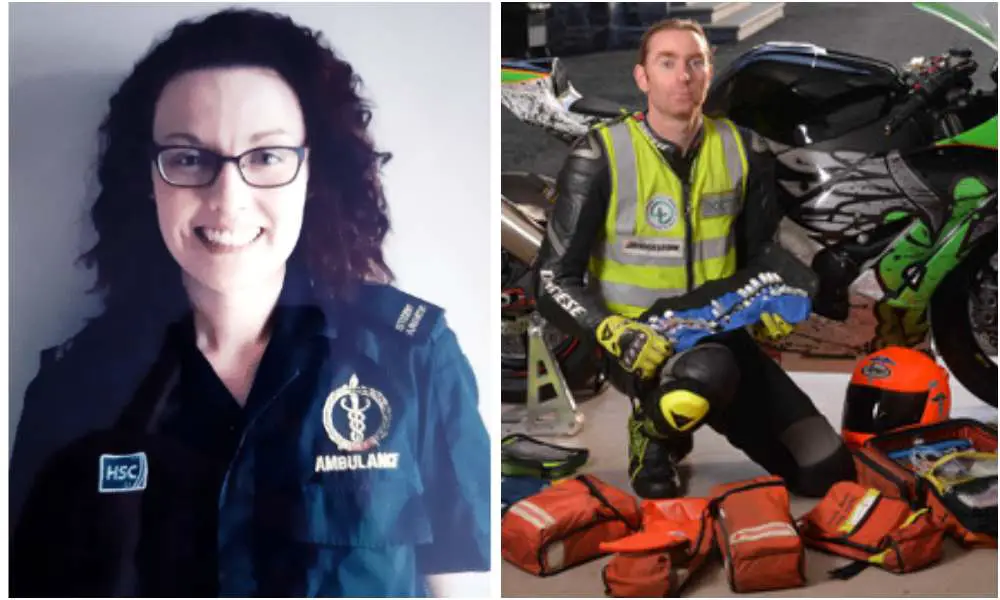 A paramedic who was presented with a scholarship award in memory of Tandragee's Dr John Hinds – who died in a tragic motorcycle accident in Skerries – has spoken on her shock and delight at the honour.
The College of Paramedics, in association with Galen, the privately owned pharmaceutical sales and marketing company, confirmed Orla Morrow as the winner of the Dr John Hinds Scholarship Award 2020
To qualify for the scholarship, entrants were required to write a case study, written to protect patient confidentiality, using original text and including all appropriate references.
As this year's winner, Orla – a member of the Northern Ireland Ambulance Service – will now take up a fully-funded place on the much-coveted Anaesthesia Trauma and Critical Care (ATACC) course, broadly accepted as the most advanced trauma course available worldwide.
When told about her win Orla said: "To be honest, I can't quite believe I've won but I'm so happy and proud to have been awarded this scholarship.
"I'm looking forward to attending the ATACC course, where I can develop my knowledge and skills in order to help me provide the best patient-centred care to people suffering traumatic injuries in a pre-hospital environment.
"I'm also really excited about taking part in the simulation events to help me gain more confidence and ultimately change my approach to trauma care to promote better assessment and treatment."
One of the judges on this year's panel, Bob Fellows, Head of Education at the College of Paramedics, said: "The winning case study showed a logical, well thought through approach to a fall in a confined space.
"The subsequent assessment, diagnosis and management to definitive care was written in a way as to demonstrate compassion and the fullest commitment to the patient in a manner we could all learn from."
The Dr John Hinds Scholarship is presented in memory of the late Dr John Hinds, who was regarded as an inspirational leader by paramedics and emergency medical technicians, and indeed, by anyone with an interest in pre-hospital care across Ireland.
A world-renowned critical care physician from Northern Ireland, Dr Hinds, whose untimely death occurred five years ago on July 4, 2015, selflessly gave a huge amount of his own time to educating and supporting paramedics and ambulance staff in his homeland.
His partner, Dr Janet Acheson, said: "It gives us, as a family, such comfort and pride that the Dr John Hinds Scholarship Award continues to inspire and educate our current paramedics and first responders.
"John had such enthusiasm for sharing knowledge and passing on his expertise so that his colleagues could gain new insights which would ultimately benefit patients and save lives.
"We sincerely hope Orla thoroughly enjoys her place on the ATACC course and would like to thank everyone at The College of Paramedics, the ATACC group and Galen for their continued support for the Dr John Hinds Scholarship Award."
Dr Dennise Broderick, Galen's Managing Director & President, added: "I wish to pass on my huge congratulations to Orla on winning this award and securing a space on the much sought-after ATACC course. This award is a fantastic opportunity for healthcare professionals to advance their personal expertise and gain access to a highly coveted training programme.
"Dr Hinds was an incredibly inspirational individual who dedicated his life to helping others and Galen is immensely proud to support this annual scholarship programme in his honour."
Sign Up To Our Newsletter