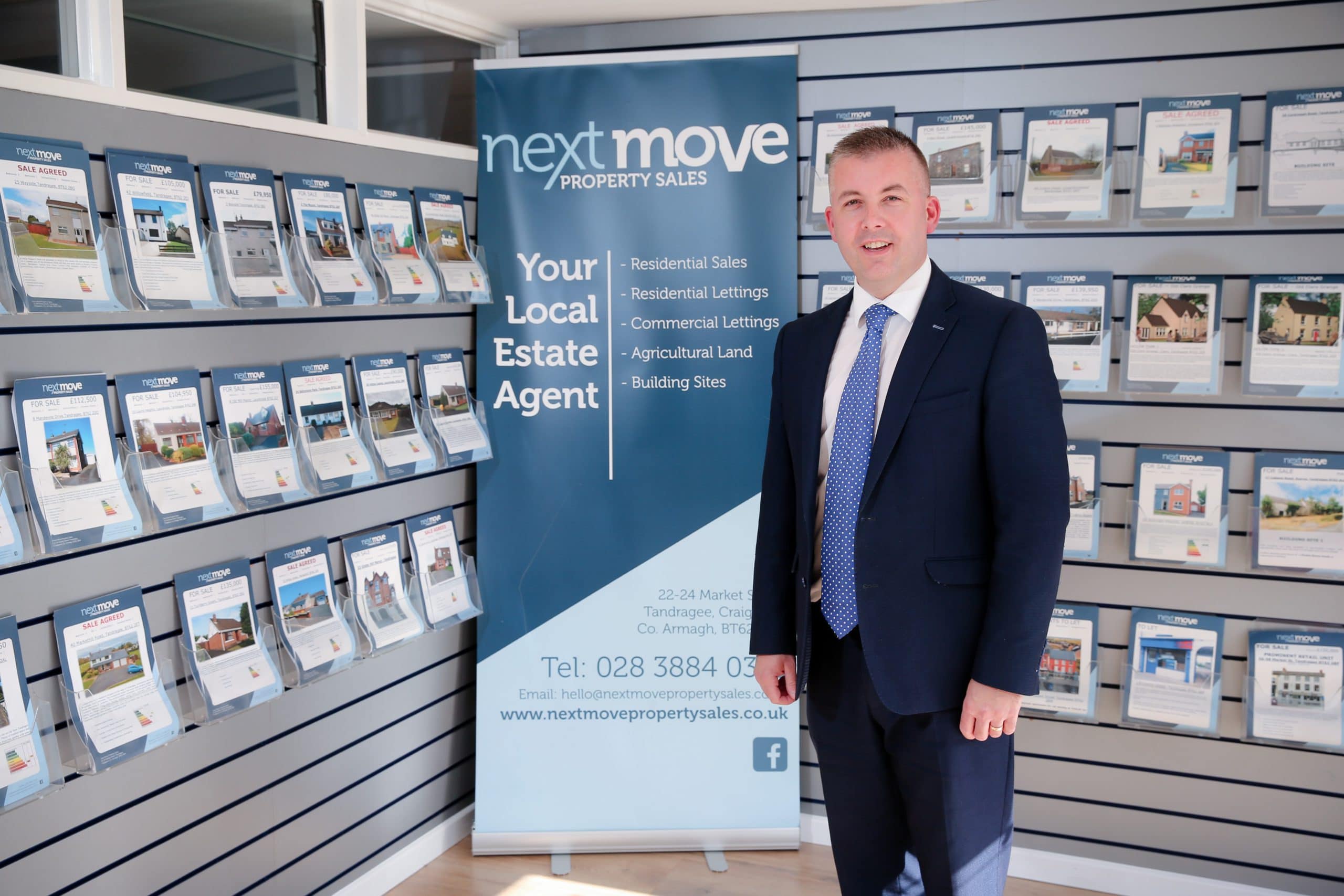 With the property market booming, there will be many celebrating either their first or last Christmas in their homes.
This pent up demand will be sure to keep those in the real estate business the breadth of the country busy right up until the last minute.
Just one of these agents who can't really complain, will be Paul Berry of Next Move Property Sales in Tandragee.
Speaking to Armagh I, Paul said that despite many people believing Christmas to be a quiet period for those in his industry that was simply not the case.
"Believe it or not, the run up to Christmas is always busy," he said. "For example, I put a detached property up today and within the first 20 minutes I had my first call and there are already three people interested.
"If people see a property that they like, that meets all the requirements, they will be looking to view it right up to Christmas."
However, according to Paul, those making the change of home tend not to be pushing through deals at this time of year.
"It will normally take six to 10 weeks to get through to completion, but those who are selling are saying to me 'look Paul can we just celebrate out last Christmas in this house?'," he explained.
"Those buying are also not pushing. Moving house can be very stressful and most people want to enjoy Christmas. When people find their dream home they are willing to wait that bit longer."
Paul said that he does not believe the market is likely to slow down any time soon and has confidence that measures are in place to prevent a crash as seen back in 2008.
"I would say to those buying and selling that banks are keeping an eye on prices to make sure they are not getting too high through their surveyors.
"Yes prices are up, but the banks are making sure they are not getting carried away like they were 10 years ago, as that suits no one. That should give everybody confidence in the market."
Visit the Next Move website here.
Sign Up To Our Newsletter