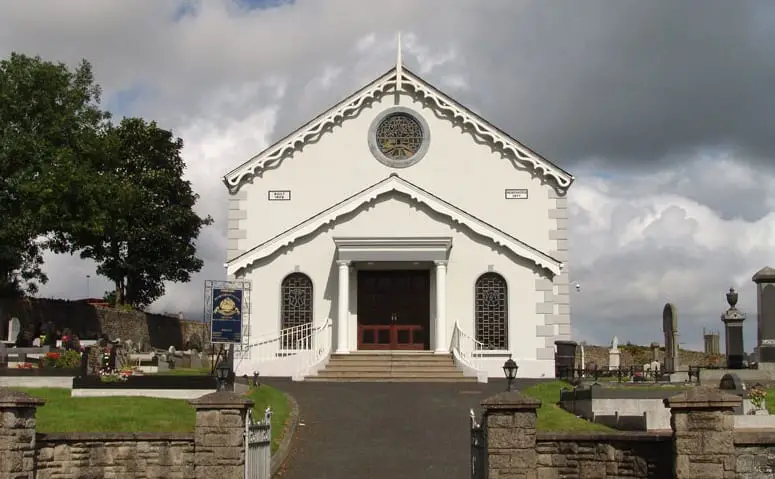 A Tandragee church's plans for a new graveyard – consisting of more than 300 burial plots – has finally been recommended for approval.
Planning officials are now proposing the application be given the go-ahead after it had previously been declined.
There had been concerns raised in relation to drainage at the site belonging to Tandragee Presbyterian Church, on the Markethill Road.
This week, in response to the latest consultation with the Department of Agriculture, Environment and Rural Affairs, those considering the application were told that they should satisfy themselves in relation to the proximity of drinking supplies.
"The Planning Authority should satisfy itself that the environmental health department of the local council does not hold records of private water supplies within 250 m of the site boundary," DAERA says.
This information and evidence to this effect had previously been provided by the agents acting on behalf of the applicant.
With that in mind, the planning officer in charge of processing the application – which was first submitted two years ago, in October 2014 – has presented an opinion that the graveyard be allowed.
It has now been returned on the scheme of delegation as an approval.
But it will be up to councillors to formally endorse that and decide whether or not to permit the application.
It was in February of last year that the original bid was refused permission just four months after the plans had been lodged.
The church had submitted a planning application for a new graveyard with more than 300 plots to serve the congregational needs for decades to come.
The application also includes tree planting and other associated site works.
In supporting information submitted with the plans, it had stated that, after discussions with Church Session, it was estimated that there was an annual burial rate for the Tandragee congregation of 11 a year.
It was pointed out that the new graveyard – a good 250 metres away from the existing burial ground – would have lasted "considerable time" as there was an adequate number of plots provided.
Planners were also informed: "The graveyard – in terms of layout and appearance – would be in keeping with the area and surrounding graveyards."
It was stated that there was no presence of any water features nearby, including rivers, streams, wells, ponds, springs or land drains that could be affected.
The submission then argued: "We feel there is a need for a graveyard in this area as it allows church members and families to be buried in the area where they worship."
The graveyard – if the approval is accepted – will be situated on a relatively level piece of ground, and in close proximity to the church, which dates back to 1828, and the church hall.
Read more news:
Armagh church looks to future with major new £550,000 complex plan
Keady company to invest over £1m and create 'many new jobs'
PSNI praise public for help in identifying CCTV images
Man kicked, punched and stabbed in the head in frenzied attack
Pervert foster carer preyed on young girl who saw him as a father figure
Major lottery award for head injury charity to help survivors like brave Moya
Warm tributes follow passing of schools poetry competition founder Bert Mackrel
Thousands of tons of waste still to be 'repatriated' from south Armagh
Become a member
Support local, independent businesses by becoming an independent member.
Become a member